Brett Kulak was good this season but not great. That is until this first-round series against the Los Angeles Kings, where he has been great. The general consensus is that the Edmonton Oilers' defence has been driven by Evan Bouchard, Mattias Ekholm, and Kulak in the postseason, and it's not even close. Kulak was a key player down the stretch last season and into playoffs being paired with Tyson Barrie, but this season he has been just as important down the stretch as well on the third pair.
---
---
This season, some young defencemen were pushing for roles on the team. Markus Niemelainen got time in the NHL at the start but was overtaken by Philip Broberg and Vincent Desharnais for most of 2022-23. The Oilers committed to Kulak in the offseason and signed him to a four-year, $2.75 million AAV deal, only realizing this season that he or someone else on the defensive group may very well have to be moved.
Kulak Playing Himself Out Trade Talks
Kulak was considered one of the team's top trade candidates among the Oilers' defence this season (from "Lowetide: Is Oilers defenceman Brett Kulak the odd man out this summer?", The Athletic, Mar. 17, 2023). He's a left shot, so the left side is his natural position, but since the Oilers often dress seven defencemen, he has spent time on the right side. Before this happened, and he played exclusively on the left side, Kulak had Darnell Nurse and Ekholm ahead of him on the depth chart and Broberg behind him.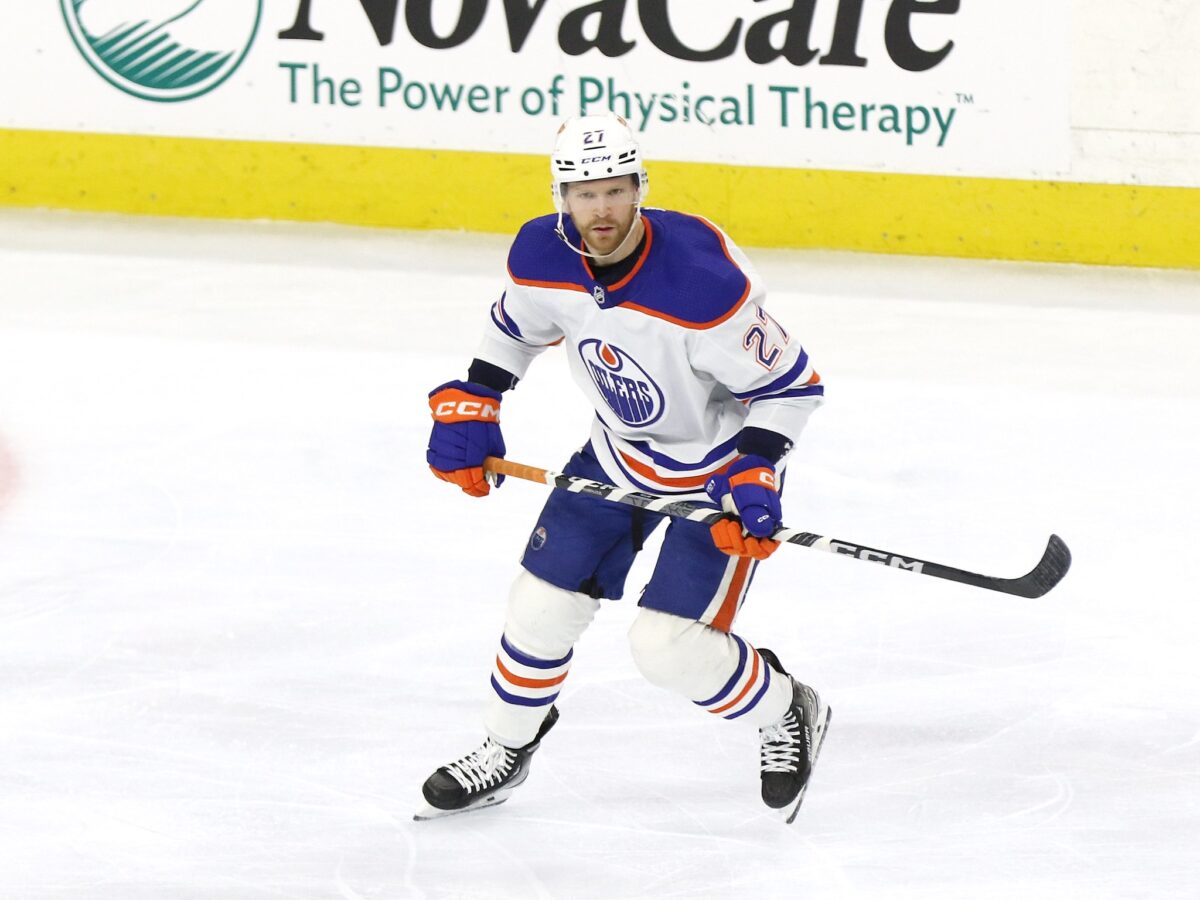 If neither Kulak nor Broberg moves over to the right side, Kulak would be the top trade candidate from the Oilers' defence. The organization wants to give Broberg regular playing time next season, and Edmonton has proven they can play well with 12 forwards and only six defence. Broberg has also been getting time on the right side, and his ability to play there has been on display in the playoffs.
---
Latest News & Highlights
---
If the Oilers don't move Kulak, who would be another trade candidate on defence? They already traded a right-shot defenceman (Barrie) in favour of a top-four left-shot defenceman (Ekholm) to load up their left side. All the team has in terms of natural righties is Cody Ceci, Bouchard, and Desharnais, and while Desharnais has been serving as the sixth defenceman, that will change next season when Broberg plays a bigger role. In his limited playing time this season, Broberg has been great and is one of the building blocks for the future defence core. So, who might have to go instead of Kulak, it would have to be Ceci, as there's no way Bouchard, Ekholm, or Nurse are being moved.
Oilers' Cap Situation Next Season
Someone will be moved before a few extensions kick in next season or have yet to be signed. Stuart Skinner will be paid $1.85 million AAV more starting next season, while Bouchard, Ryan McLeod, and Klim Kostin will become restricted free agents (RFA), and Derek Ryan, Nick Bjugstad, and Mattias Janmark are set to be unrestricted free agents (UFA). The Oilers will gain a bit of cap space because of some past buyouts and retained salary ending, but Bouchard's contract will be an issue.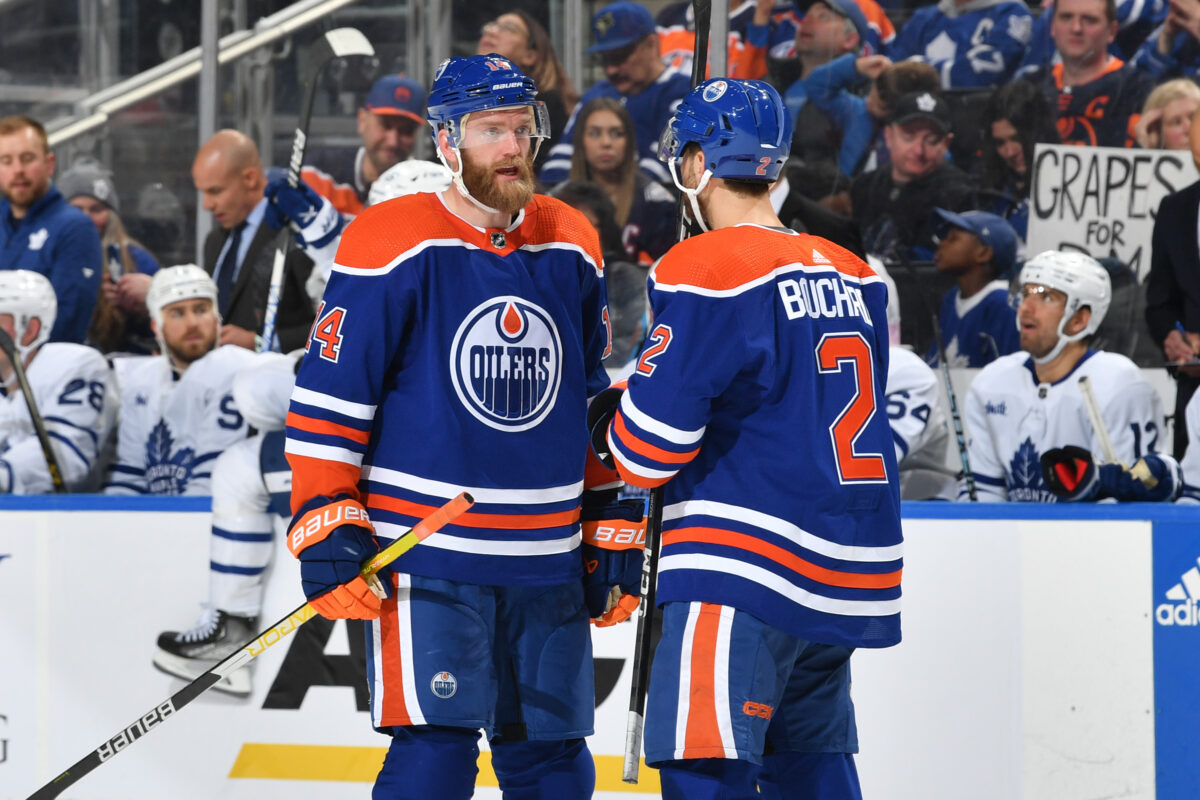 Although it's been less than 30 games since Bouchard got Ekholm as a partner and immediately started playing like an elite defenceman, his consistent offensive play warrants a big extension at one point. Whether he and the Oilers settle on a bridge deal or a long-term contract, management will have to free up enough cap space for multiple years. Kulak has three years left, and making his $2.75 million AAV available would help, but so would a combination of Ceci ($3.25 million AAV for two years) and Kailer Yamamoto ($3.1 million AAV for one more year).
Related: Oilers Need to Take Yamamoto Out of Top-6
Kulak's play involves a combination of speed, hard relentless work at both ends of the ice, and underrated offensive ability, and should force the Oilers to find an alternative to free up cap space and room on the back end this summer. His deal looks good right now, and it's rare for players to outperform their contracts. The Oilers have some big decisions ahead of them, and if Kulak continues to perform this well, including a key goal in Game 5, it will be tougher and tougher to let him go.