The Edmonton Oilers' defence has gotten much better throughout the season. They have run with 11 forwards and seven defence in the lineup for a significant amount of games, but the left side, in particular, has gotten crowded. As of late, the Oilers have been using just six defencemen in the lineup, and Philip Broberg has been the odd man out as he is fourth on the depth chart among left-shot defencemen right now.
In front of Broberg are Darnell Nurse, Mattias Ekholm, and Brett Kulak. So as the Oilers want to get Broberg more playing time next season and use him in a full-time role, someone has to be moved. The only logical player that will be on his way out is Kulak, as Broberg will be most comfortable in a third-pairing role, is cheaper, and is the future in Edmonton. Kulak is signed to a pretty good deal and has a few years left, so it should be fairly easy to find a trading partner for him in the offseason. Let's take a look at three teams who could have interest and target him.
Seattle Kraken
The Seattle Kraken have a weak defence group that has been emphasized by the many goals against this season. With a focus on offensive team play, they cannot defend their own net very well. At the trade deadline, the only move the team made this season was to add some defensive depth in Jaycob Megna (from 'Kraken remain quiet as NHL trade deadline passes' The Seattle Times, Mar. 3, 2023). He has barely contributed since he has gotten into very few games. The Kraken don't want to break the bank or package their future for immediate results, so they wouldn't have to in order to get better help defensively in the summer.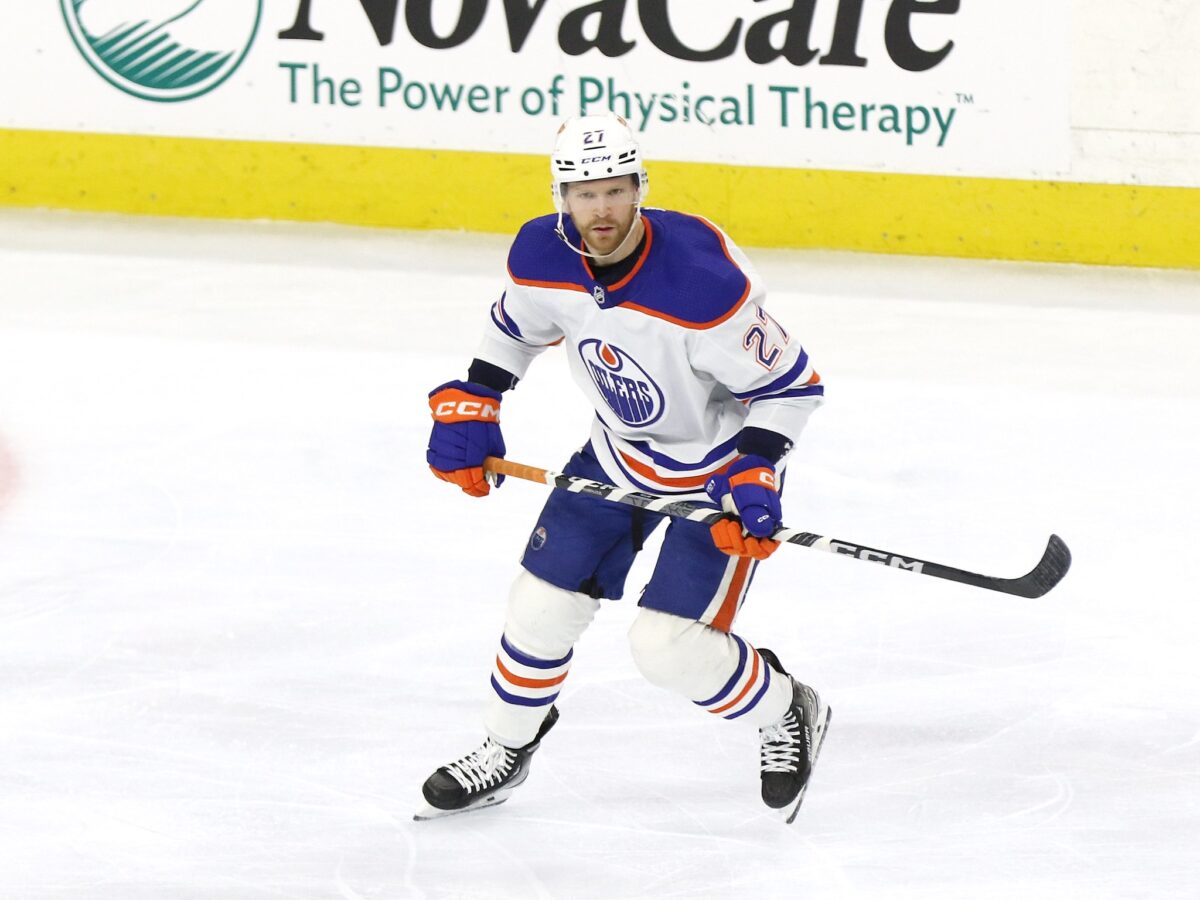 Carson Soucy has been underutilized for the Kraken this season and is likely headed to free agency as an unrestricted free agent (UFA) this offseason. He is playing on the left side of the third pair but can provide a lot more at both ends of the ice than the 16+ minutes he's been logging per game. Kulak has played slightly more than that this season, but that's due to his role on the second pair for part of this season in Edmonton. He best fits on the bottom pair and thrives with better matchups. He is a great skater and is tough, plus has the exact same cap hit as Soucy but signed for three more seasons.
Los Angeles Kings
The Los Angeles Kings will watch Vladislav Gavrikov head to free agency without a contract, as he's made it very apparent he wants to test the market and see what's out there. Not only is Gavrikov not likely to re-sign unless he still thinks L.A. is the best option after talking to several teams, but another left defence on their team is also likely to be moving on. Alex Edler is 36, served as a healthy scratch for a number of games, and is a UFA at the end of the season as well. This decision to part ways should come from the Kings' side.
Related: 5 Reasons the Oilers Made the 2023 Stanley Cup Playoffs
---
Latest News & Highlights
---
This all means that the Kings, who were desperate for left-shot defencemen all year, will be down two in the offseason. They would have Mikey Anderson and Tobias Bjornfot (RFA) likely on the team but would need extra help. It's unclear if Bjornfot is even ready for the NHL, despite playing 70 games last season. He has only gotten into eight this season. Kulak would be a reliable option that is under contract for a few years while the Kings figure out their situation. He is cheap and could man the third or even second pairing at times if need be.
Florida Panthers
The Florida Panthers are in the midst of a weird season where a lot of dead cap is being used, and they have been against the cap all season. The club hopes and projects to be better next season as there are changes to come in the offseason. A number of these changes will be to make the defence better than it is. The Panthers have had to deal with three of their top seven defencemen being on league-minimum contracts like Marc Staal.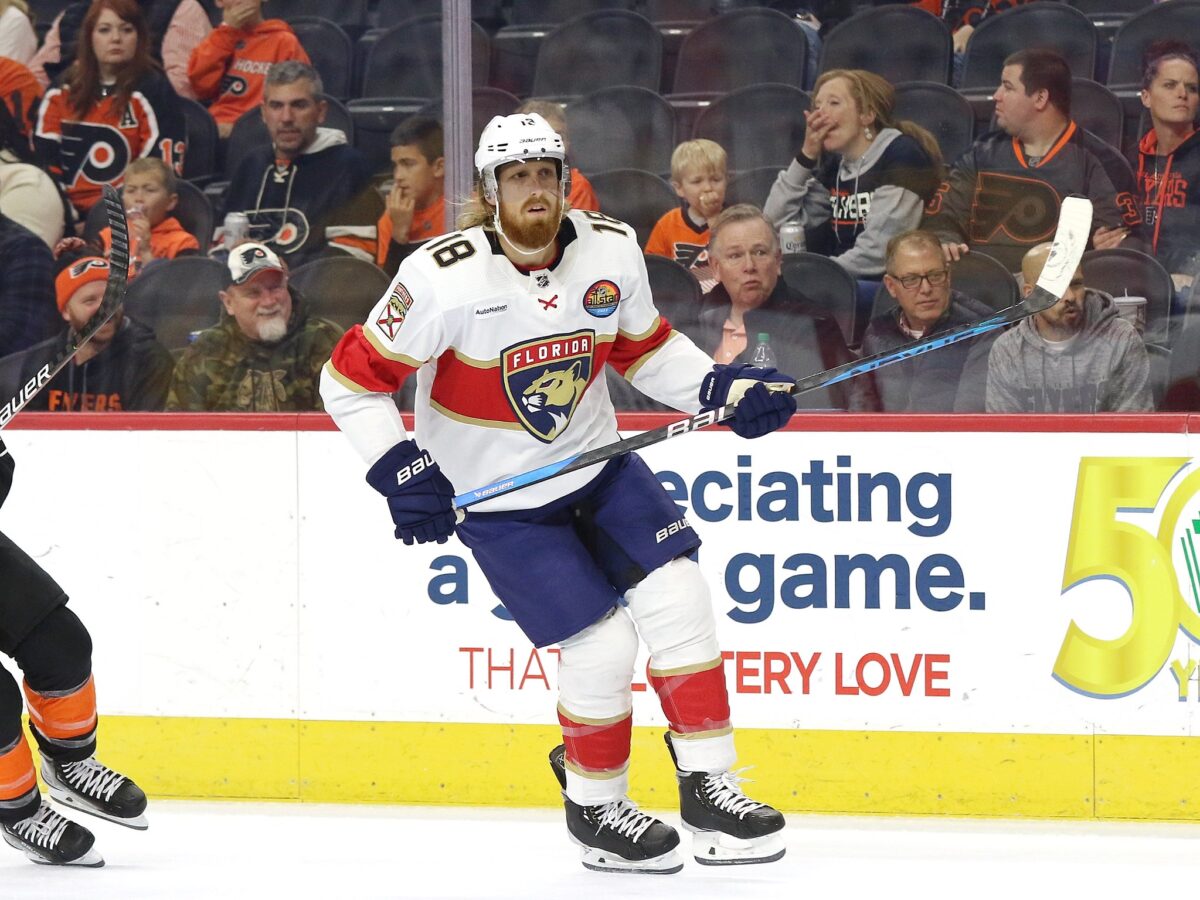 As the Panthers will have more room to work with and a couple of pieces are likely moving on, there will be room on the left side for a cheaper addition of Kulak to the ranks. Since it is in the best interest of the Oilers to move on from Kulak, I don't think he'll come at a big price for teams to pay. As the Panthers don't have a lot of assets to work with, this could work in their favour as they would be competing with less teams to acquire the help they need for the back end.
At this point, it is not a question of if Kulak is going to be dealt in the offseason, but to which team. I don't think a big return is what matters here, only that the Oilers are able to move him and allow Broberg to have a full-time role on the team next season and beyond. He has had enough experience and time to develop to be confident that he's ready, which means Kulak has to go.