The Edmonton Oilers have been exploring the idea of adding a left-shot defenceman for the top-four for some time now and there may be a move coming by the trade deadline. But where does that leave the current defence group? Darnell Nurse is the team's top defenceman and isn't going anywhere, whereas the three right-shot defenders may be safe for now if it's a lefty the Oilers are targeting. That means a decision may come down to Philip Broberg or Brett Kulak.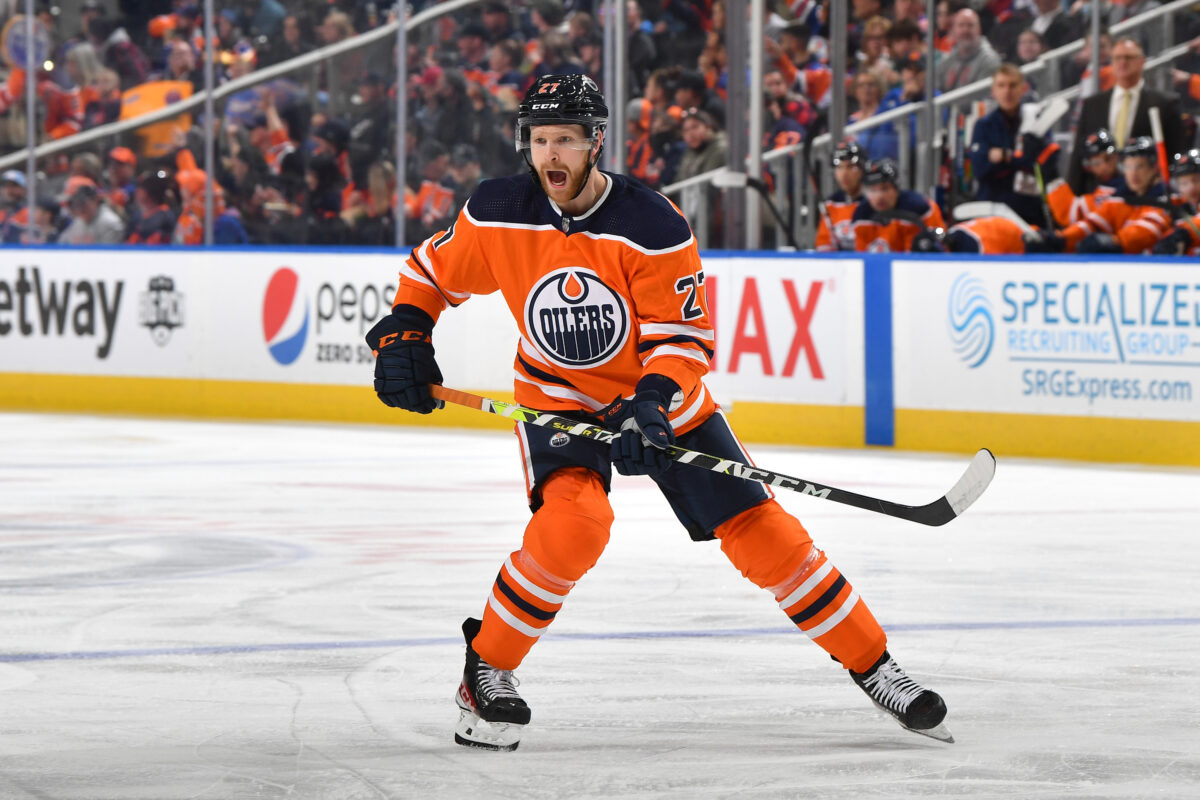 Kulak is on a team-friendly deal that still has three years left on it. He performed great while in the third pairing role last season after joining the team at the trade deadline, but has been pushed up the lineup this season with Duncan Keith's retirement. Kulak's play hasn't impressed in the top-four, emphasizing the need to have him on the third pair. That means either Broberg gets pushed out of the lineup if the Oilers acquire a top-four defenceman, which just can't happen with his strong play this season, or Kulak is moved. We're going to explore the latter and three teams he could land if this series of events play out this way.
Florida Panthers
After winning the Presidents' Trophy, getting swept in the second round, making a massive offseason blockbuster, and losing a number of key players in free agency, the Florida Panthers have regressed a lot. Despite losing big names like Claude Giroux, Jonathan Huberdeau, MacKenzie Weegar, Mason Marchment, and Ben Chiarot after packaging futures to acquire some of them or to move others, the Panthers still have major cap issues. The team is exploring a way to move one of three forwards soon before Anthony Duclair is activated off of the long-term injured reserve (LTIR), meaning they need productive players on good deals.
There is still a glimmer of hope for the Panthers to be able to climb back into the playoff race this season, but they will definitely also be thinking about how they can reset in the offseason. To get a head start on this, acquiring Kulak could be one way to go. With Weegar, who was a staple on their blue line, traded, the Panthers never really replaced him due to money issues.
Related: Oilers Should Trade Cody Ceci Rather Than Tyson Barrie
---
Latest News & Highlights
---
They are getting over $5 million if cap space is freed up from past buyouts as well as Patric Hornqvist's $5.3 million off the books. But this doesn't mean they need to spend their cap space poorly. Kulak is a value defenceman who is a great third-pairing defenceman and is able to play on the second pair. The Panthers currently have a 36-year-old Marc Staal and an inexperienced Josh Mahura on their left side. Both are signed at league minimum. The Panthers can save money for the future with three years left of Kulak at $2.75 million AAV.
Colorado Avalanche
The Colorado Avalanche are an interesting team here because at first glance they need forward depth/scoring over another defenceman. But their blue line is headed towards a bit of a rework soon. Erik Johnson is in the last year of his contract while Samuel Girard has underperformed and is a possible candidate for the team to move on from (from 'Samuel Girard's future, Gabriel Landeskog's rehab and more: Avalanche mailbag,' The Athletic, Jan. 20, 2023). On top of that, Bowen Byram has struggled to stay healthy in his young career as he has only suited up for 59 games over his first three seasons and just 10 in 2022-23.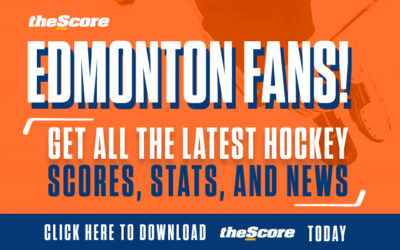 The expectation is for the Avalanche's top-four to consist of Cale Makar, Devon Toews, Josh Manson, and Byram. In order to save money, the Avalanche can move out Girard and bring in Kulak who is signed at a price suited to split time between the second and third pair. He wouldn't serve as the second pairing defenceman, but when issues arise with Byram, Kulak would be there to step up. This wouldn't be a move the Oilers and Avalanche would complete during the season as there would be too many moving pieces for this to happen quickly. If it were to happen, this offseason is a good time, but that would also mean the Oilers would hold steady at the deadline with their defence group as is.
New York Rangers
The New York Rangers have a great defence group, but they are one man short of where they're looking to be. There is a gaping hole on the left side of the third pair they are looking to upgrade this season. Earlier in the season, Zac Jones and Libor Hajek were given opportunities to take the role and run with it. Neither stuck, so Ben Harpur has been in that spot for a fair portion of the season. The Rangers like him enough to re-sign him, but as a seventh defenceman at best.
Harpur has averaged 13:25 of ice time this season and that's not enough from one of the team's top-six defencemen. Not only would acquiring Kulak address the issue this season, but he also doesn't eat much of the cap for the following three. Braden Schneider is also in need of a stable defence partner, and seeing as they are different kinds of players, they could mesh well. Kulak is the veteran presence Schneider needs to allow him to take chances offensively like Kulak has done for Tyson Barrie in Edmonton.
A Kulak trade is speculative, but it also makes sense in terms of what the Oilers may do. Broberg is an asset the Oilers do not want to move after watching him progress this season. The team would love to keep Kulak around in a third-pair role where he thrives, but that may not be in the plans before the deadline. The next month will tell us a lot about how the Oilers are going to handle their defence moving forward.
---
---