Life is good these days for the Dallas Stars. They entered the All-Star Break in first place in the Western Conference. As of Monday night, they've allowed the fourth fewest goals in the league. They're in the top-10 in scoring. The 2022-23 season is as off to as good a start as they could have hoped for.
---
---
How does a team in first place look at the NHL Trade Deadline? They are good enough to be in first place. Is there a player or two they could target? Do they have to make a move right away?
The Stars have 10 games to play before the Mar 3 deadline. Priorities can change. However they can afford to sit back and let the market take shape. It's possible a need rises up that they must address.
---
Latest News & Highlights
---
With that said, there is one player in the league that would be an almost perfect fit with the Stars. That's assuming he waives his no-move clause. That's Chicago Blackhawks star-winger Patrick Kane. Here are three reasons why the Stars should target him.
Stars Need Scoring Depth
All teams need scoring depth. But that's especially true with the Stars. Beyond their dominant first line of Jason Robertson, Roope Hintz and Joe Pavelski, you will see a need for scoring on their other lines.
Entering Monday night's game, the Stars' top line combined for 160 points. Their second line of Mason Marchment, Radek Faksa and Tyler Seguin had combined for just 66 points.
Adding Kane to the top-six would improve both the second line and the power play. He has 34 points in 45 games this season with 16 points on the man advantage. The Stars' PP is already the fourth best in the NHL. It would get even scarier if they were to acquire him.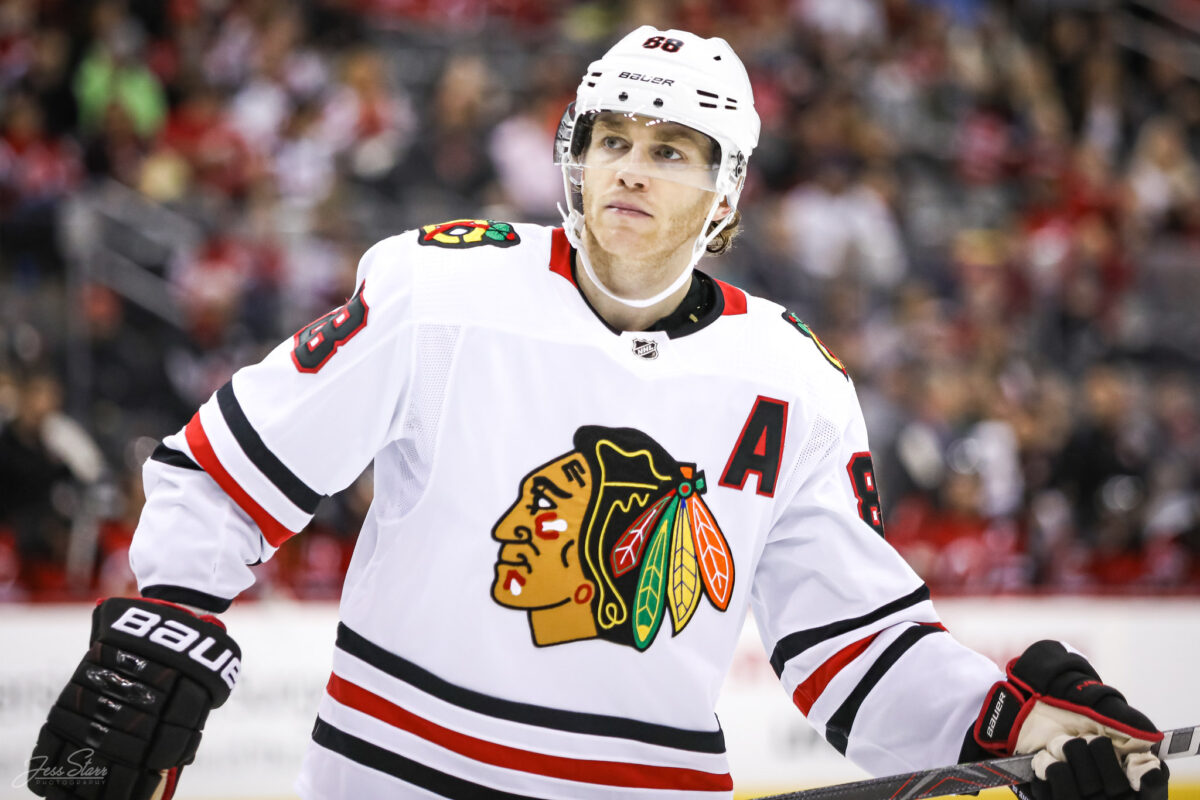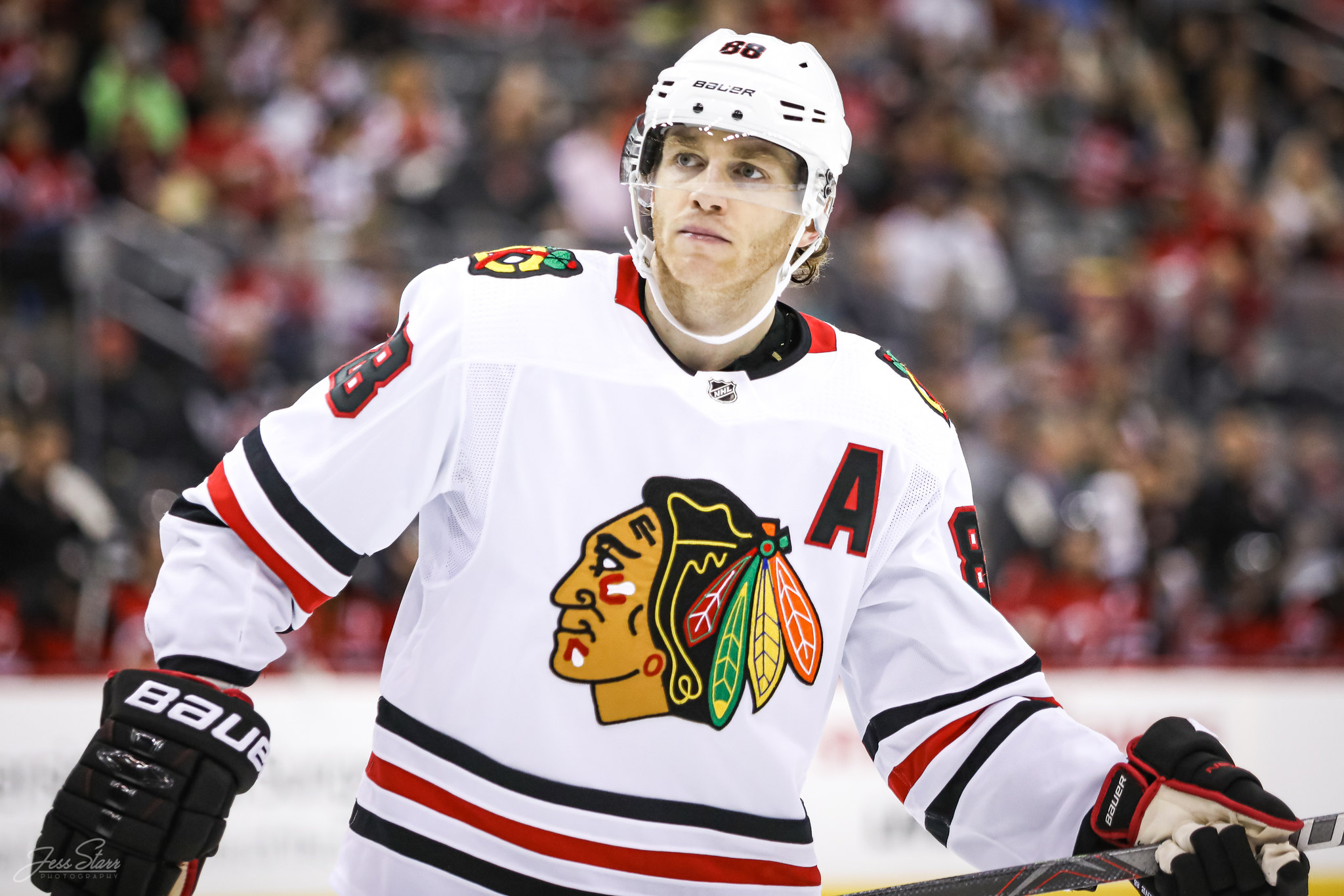 The bottom-six would get stronger also with the addition of Kane. Marchment could slide down to the third line to play with Jamie Benn. Now you have a more balanced lineup.
Kane is Affordable
The price to acquire Kane could be more reasonable than you first think. Why? As we mentioned above, he has a full no-move clause. He controls the entire situation.
As such, the Blackhawks could be limited in what kind of a return they get in a trade. If Kane would approve a trade to only a couple of teams, those teams would hold the hammer in negotiations.
The Stars already don't have their 2023 first-round pick due to the Nils Lundqvist trade. They don't want to go down the road of giving up their first in 2024 if they don't have to. Since Kane controls this, the Blackhawks might be in a position to accept something other than a first rounder to make the deal work.
As for Kane's cap hit, while there is a cost in having other teams retain salary, if two teams retain 50%, that would knock his potential cap charge to the Stars from $10.5 million down to $2.625 million.
The Stars are under $1 million away from the salary cap. So it would take some creativity on the part of GM Jim Nill to make this deal work. Would the Blackhawks possibly be interested in Denis Gurianov for example?
The bottom line is that a potential Kane deal wouldn't cost the Stars the farm. They could afford to make this trade work if they had to find a way.
This Move Wouldn't Mortgage Future
The Stars also find themselves in a position where they have Hintz's raise to deal with. Starting next season, he goes from a cap hit of $3.15 million up to $8.45 million. Given the reports of the cap only going up by $1 million next season, they have to be mindful of that.
This means the Stars are in an odd position where a rental could make more sense. Going after a non-rental could hurt them in the long run with staying under the cap.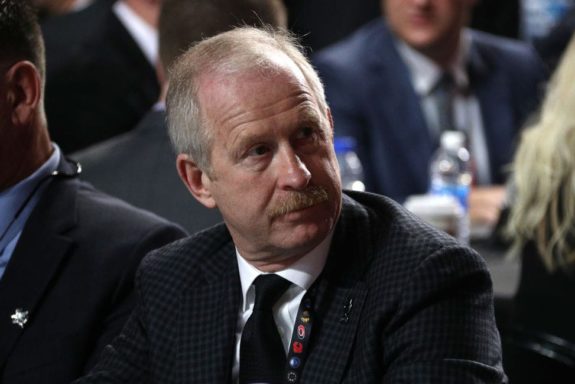 A potential Kane deal could be accomplished without the Stars having to give up premium assets. Their core would stay in tact and they'd get a major boost for this season.
You Might Also Like
The puck is now on Kane's stick. Does he stay with the Blackhawks to finish out his career? Or does he waive his no-move for another chance to win the Stanley Cup? If he decides to leave, the Stars make a great fit.
An affordable upgrade to scoring without sacrificing key futures is exactly what the Stars want to walk away from the trade deadline with. Kane checks all those boxes.
Now the waiting game begins.