Last week's 5-2 loss to Team Finland in the quarterfinal round brought Team Germany's run at the 2022 World Junior Championship in Edmonton to an end. But things are really just beginning for their captain, Oilers prospect Luca Munzenberger, who could one day become a permanent fixture on the blue line at Rogers Place.
The 90th overall pick in the 2021 NHL Draft, Munzenberger had a very strong showing at the World Juniors, turning more than a few heads in Oil Country where most fans are still becoming familiar with the 6-foot-3, 200-plus pound native of Dusseldorf, who has size and speed, throws the body and can also move the puck.
Munzenberger Earns Praise at World Juniors
"Muzenberger is a really good, competitive defenseman," Craig Button, TSN's Director of Scouting, said while providing analysis on a World Juniors broadcast. "He's territorial. He's somebody who really understands how to take away space" (from "Big Boyz Brigade of the Edmonton Oilers gets ornery addition", The Edmonton Journal, 8/18/22).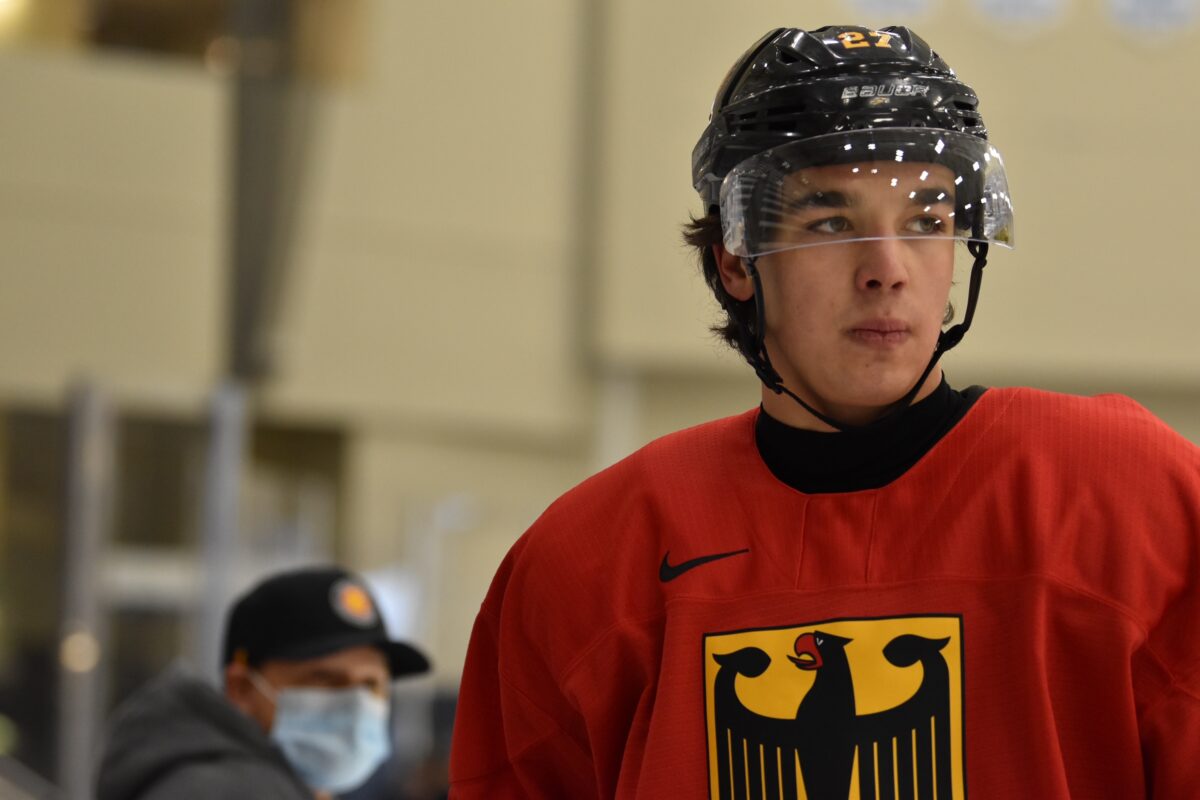 The 19-year-old appeared in four games for Germany, leading the team's defensemen in goals (one), points (two), and shots on goal (eight), while ranking second among all German players in both average ice time (21:10) and penalty minutes (eight) for the tournament.
On a German team that was simply outmatched by the more elite opponents at the World Juniors, Muzenberger was one of the few able to hold his own against teams rich in fellow NHL prospects from Sweden and Finland. Germany was 2-2 with Munzenberger in the lineup, and the one game he missed, a 5-1 loss to the United States, was the only one that Germany truly wasn't competitive.
Munzenberger Builds on World Juniors Experience
Munzenberger's performance at the summer edition of the World Juniors picked up right where it left off last December when a COVID outbreak forced the tournament to be canceled after Germany had played twice, losing 3-1 to Finland before a stirring 2-1 upset of Czechia in overtime. He scored and was named Germany's Player of the Game against Finland, then had an assist and was plus-1 in the Czechia victory, while leading his team in ice time both games.
Related: Oilers' Luca Munzenberger: There's a Lot to Like About This Draft Pick
Every game he plays at Rogers Place is another opportunity for Munzenberger to introduce himself to Edmonton and disprove those that criticized Oilers general manager Ken Holland for using a relatively high draft pick on him, given he appeared on only one major pre-draft list, McKeen's Hockey, which barely ranked him as a seventh-rounder (No. 214).
What's Next for Munzenberger
The German blueliner will be back in Edmonton for Oilers rookie and/or main camp next month, potentially sharing the ice with some of the organization's most heralded defensive prospects such as Philip Broberg. Then he'll return to the University of Vermont for his second season with the Catamounts men's hockey team. As a freshman in 2021-22, he recorded only three points but was deployed as their top shutdown rearguard.
"That's his job because he's such a good skater," Catamounts head coach Todd Woodcroft said during a mid-season article on The Athletic. "He's so rangy. Now that people are aware of him, they give him a little bit of space, too, because if he's not up in your face with a stick on the puck and shutting you down, he's going to absolutely blow you up" (from "Luca Munzenberger's play at world juniors and Vermont has Oilers excited: 'He's like Big Bird, but a mean Big Bird'," The Athletic, 12/29/21).
This will be an important year for Munzenberger, who needs to contribute more offensively this season if the Catamounts are to take, as hoped, a major step forward in the Hockey East, after going 6-16-2 in conference play in 2021-22. He certainly proved himself at the World Juniors, now he will get to work towards a day he can show himself to be NHL-ready.
---
---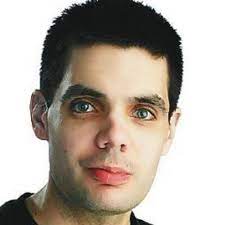 Brian is an Edmonton-based sports writer and broadcaster. His experience includes working as a sports reporter for the Edmonton Sun, where he covered the Edmonton Oil Kings 2013-14 Memorial Cup championship season.