Edmonton Oilers assistant general manager Brad Holland attended the game between the Vancouver Canucks and Columbus Blue Jackets on Jan. 27. This is multiple times now the Oilers have been seen scouting the Canucks, but they might also be interested in available Blue Jackets.
Both teams are expected to be sellers at the trade deadline. The Canucks are a little closer to climbing back into the playoff race, but their chances are very slim. They will be looking to trade a few unrestricted free agents (UFA) and possibly more in an attempt to retool. The Blue Jackets, on the other hand, have several young and talented players that they will move forward with, meaning their UFAs will be on the move. In the interest of who the Oilers might be targeting, here's a list of the possible candidates.
Vladislav Gavrikov
There are a couple of cheap, impactful, and defensively capable defencemen on the ice for the Canucks – Blue Jackets game. The first being Vladislav Gavrikov. The Oilers have been linked to Gavrikov since rumours surfaced that he might be available (from 'Oilers trade target: Scouting Blue Jackets defenceman Vladislav Gavrikov,' The Athletic, Jan. 26, 2023). He has been the Blue jackets' top defenceman for most of the season and has a very workable cap hit of $2.8 million.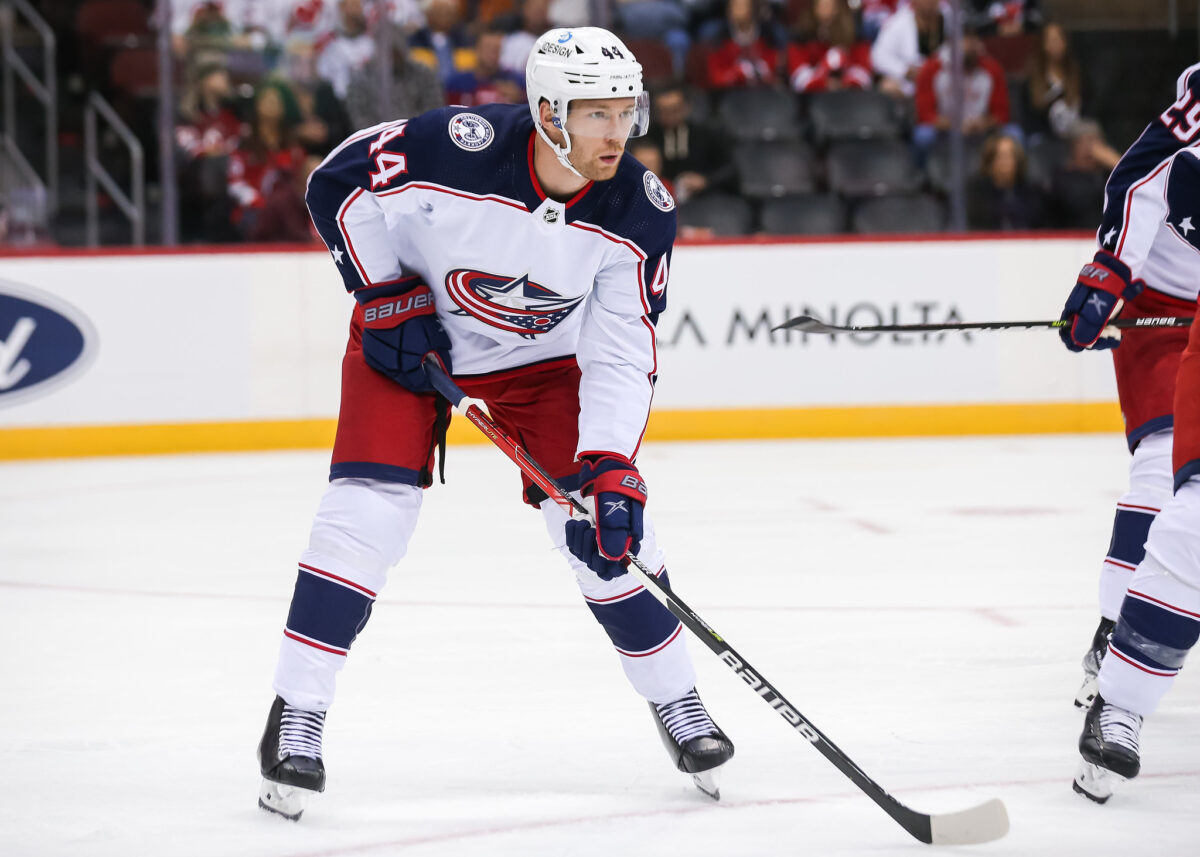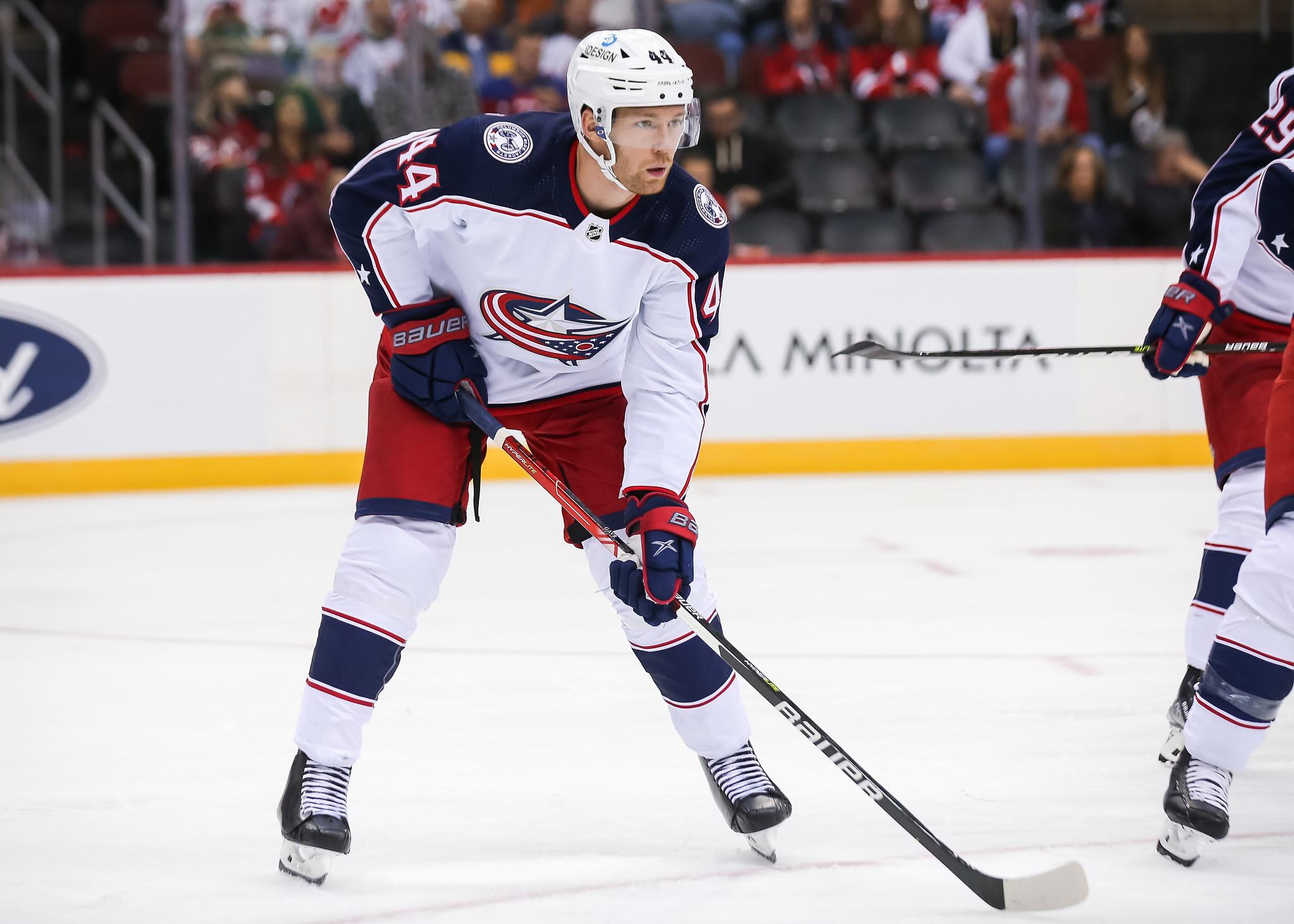 Gavrikov is a UFA at the end of the season and will test the market before signing an extension with the Blue Jackets. That means he is available, but it will take a first-round pick, at least, to land him at the deadline. He is a strong defensive player who kills penalties and starts a lot of draws in the defensive zone (64.4 percent at even strength).
Gavrikov is 6-foot-3, 213 pounds, and his size is another reason the Oilers have shown interest. Since he is a left-shot, the Oilers would have to be sure that it is worth it to give up the assets to acquire him and be sure that he is a significant upgrade over Philip Broberg and Vincent Desharnais. It isn't trending in that direction since both of the Oilers' rookies have been great as of late.
Luke Schenn
The last time we looked at the Oilers scouting the Canucks, three names came up: Luke Schenn, Bo Horvat, and Andrei Kuzmenko. Since then, Kuzmenko has been re-signed, which means the Canucks intend on coming back strong next season and not tearing it all down. Horvat could still be a potential target, but there are teams with more interest and a greater need that will likely outbid the Oilers.
---
Latest News & Highlights
---
This leaves us with Schenn. Many teams are likely in on this physical veteran as he has an attractive cap hit and plays playoff-type hockey all season long. He has over 3000 hits and 1400 blocked shots in his 15-year career and has a cap hit of just $850,000. He is also a UFA at the end of the season.
Unlike Gavrikov, who would be slotted into a top-four role, Schenn can play on any pairing and still play his game effectively. He served as the sixth/seventh defenceman in the Tampa Bay Lightning's back-to-back Stanley Cup runs but has revived his career in Vancouver and has spent some time on the top pair over the past two seasons. With the Canucks nearly out of the playoff race, they would miss out by not trading Schenn. Think of him as a more refined and experienced Desharnais.
Jack Roslovic
It is likely that Jesse Puljujarvi is headed to another team before the trade deadline because of his lack of offence and his $3 million cap hit. Recently, he has either been a healthy scratch or on the fourth line. If the Oilers are going to make any additions at the deadline, a cap hit like his must be moved out. Teams appear to be willing to take a chance on him, and he could be sent the other way in an acquisition for a player like Jack Roslovic.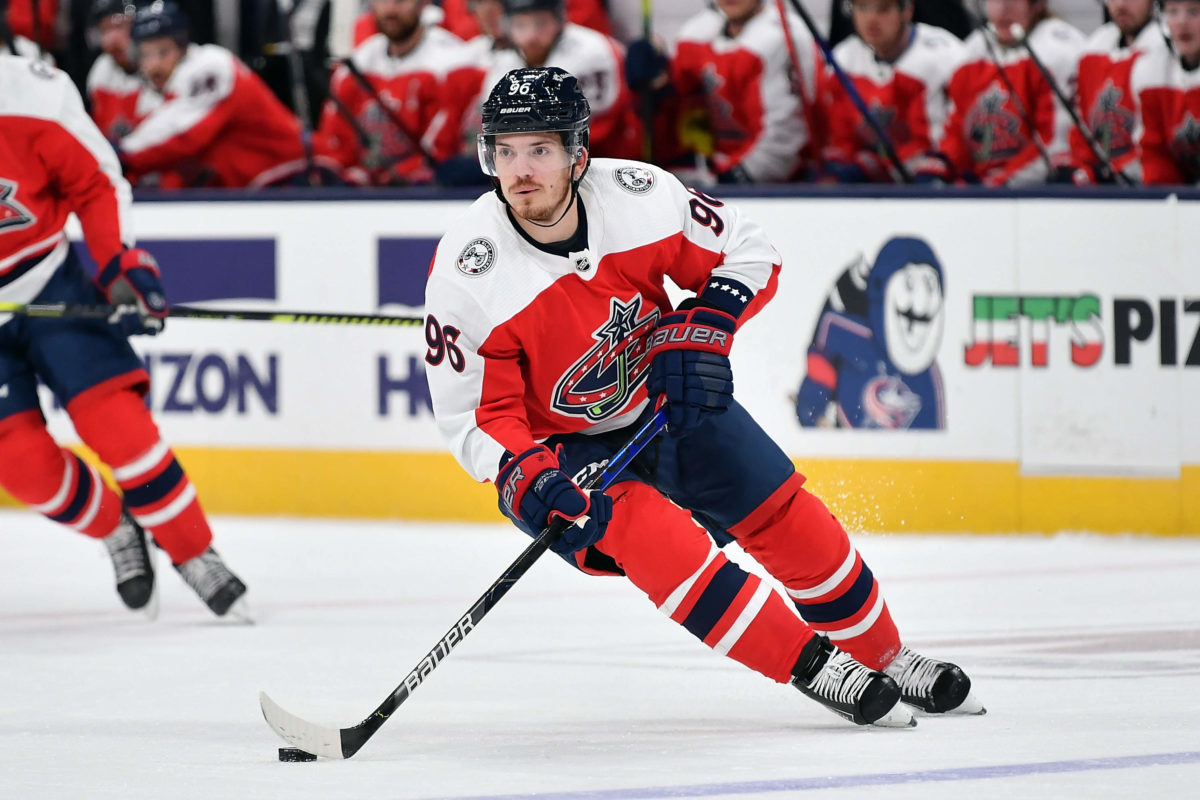 Bringing in a player like Roslovic, with his cap hit, would mean the Oilers are content with their defence this season and are only going to upgrade up front. That is possible since the team has reduced their goals against per game significantly over their recent stretch of wins. Unlike Puljujarvi, Roslovic doesn't have a difficult time producing offence. He may only have four goals, but he also has 26 points. The Oilers' depth scoring has improved lately, but this could be a nice boost.
Related: Oilers Have Made 3 Forwards Available for Trade – Who Goes?
Roslovic is capable of playing centre or on the wing but has spent more time at centre this season. Acquiring him would give the Oilers options and would allow them to put Leon Draisaitl on the top line with Connor McDavid, while Roslovic could slot in at centre on the second or third line or move him to the wing to play in the middle-six. It may not be a flattering season goal-wise for the Blue Jackets' centre, but he scored 22 goals last season and has proven he can contribute.
Roslovic has another year left on his deal at $4 million. If a trade like this were to happen, the Blue Jackets would have to retain some salary, at least to match what the Oilers are paying Puljujarvi. Columbus should be interested in this move to gain some assets, which the Oilers would have to include, and improve defensively. Puljujarvi excels without the puck on his stick, and he could get going in a smaller market with less pressure.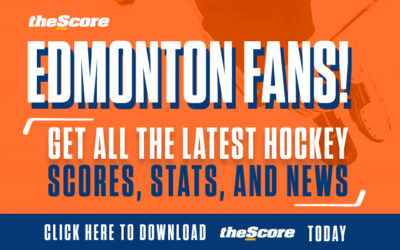 I'm leaning toward Roslovic as the best potential addition for the Oilers this season. The team's rookie defencemen haven't given any reason not to continue playing them where they are. The formula head coach Jay Woodcroft has brewed has worked over the past two weeks, and they are now in a much better position in the standings. But if things start to fall apart or injuries happen, either Gavrikov or Schenn should be pursued heavily.
---
---