During Sunday's thrilling Capitals 4-3 OT comeback win against the Chicago Blackhawks, Alex Ovechkin was ejected after what appeared to be a boarding infraction when he pushed Blackhawks defenseman Brian Campbell and Campbell fell injured on the boards. It resulted in Ovechkin's 2 game suspension in.
Ovechkin Suspended in 2010 for This Hit on Campbell
Ovechkin's push occurred a little further than where a typical boarding penalty would be called. Also, Ovechkin actually made contact on the shoulder pad of Campbell, not entirely from behind, as originally thought. Nonetheless, Ovechkin still hit Campbell in a dangerous spot. In the position of an official, if you are on the fence with a call, especially a penalty like boarding, you would go ahead and call it.
Alex Ovechkin Suspended for 2 Games
So in a perfect world, Ovechkin would have been still called for a five-minute major penalty for boarding, and the game misconduct for the lack of judgement for the hit would have been acceptable. But did that push from an apologetic Ovechkin warrant an ejection from the rest of the game, followed by a suspension the next day?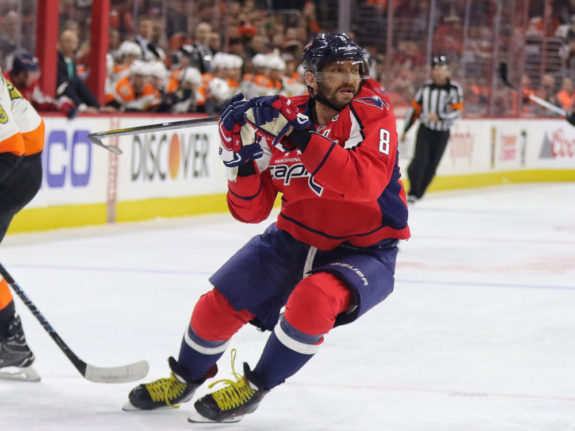 Admittedly, it wasn't in Ovechkin's best interest to attempt to hit Campbell in that situation. Knowing that Ovechkin is extremely strong, he should have known better and probably have drawn back while Campbell recovered the puck. Once Campbell was in a position to protect himself, then Ovechkin could go through with the check. That would have been more sportsmanlike.
It was obvious from the end of the hit in the video that Ovechkin knew he was wrong in the situation, waving a hand to Campbell to see if he was responsive. Ovechkin did not complain about going to the penalty box for punishment. As "reckless" as Ovechkin is, he would have learned and not made that decision to hit int hat type of situation again. In my mind, a suspension was a bit extra regarding this and because the contact between Campbell and Ovechkin was not illegal.
Here's where the biggest problem lies though; why isn't Matt Cooke of the Pittsburgh Penguins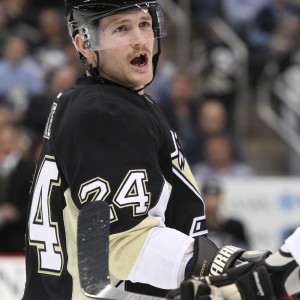 suspended? Where was his penalty/game-misconduct/ejection/suspension sequence? In a recent game against the Boston Bruins, Cooke skated closely to Boston's Marc Savard and stuck his elbow out, hitting Savard's head. Savard went down to the ice, hardly moved, and had to leave the game. This hit will most likely end Savard's season [editor's note: It ended his career], and puts the Bruins without a key player. However, NHL disciplinarian Colin Campbell concluded that Cooke will receive no punishment. Cooke did not even receive a penalty during the game.
Yet, for a much less intentional hit that was not to the head, and rather an unfortunate situation resulting from bad timing, Ovechkin immediately receives a two-game suspension added to his in-game punishments. Comparing the two very recent incidents regarding questionable hits, one punishment does not seem to fit the crime, whereas the other situation seems to have let a criminal go.
It is in hope that the NHL gets a consistent system together – and not consistency regarding lack of suspensions for headshots. Seeing that the disparity between punishments has created such an uproar regarding such a hot-button issue like physical contact and injuries in the league, Colin Campbell's time as the disciplinarian may be numbered.