He is known as the Alexander the Gr8, but at the pace he is on Ovechkin might be one day be known as Alexander the gr8est.
Sunday the Washington Capitals superstar joined an elite group of players when he tallied his 30th goal of the season. The 29-year-old became just the fifth player in NHL history to score 30 goals in his first 10 seasons in the NHL. He now sits beside Wayne Gretzky, Mike Bossy, Mike Gartner, and Jari Kurri as the only players to complete the feat.
The Gr8: @ovi8 pots his 30th, making him the 5th player to score 30+ goals in each of their first 10 NHL seasons. http://t.co/1UWfGQ5MIk

— NHL (@NHL) February 2, 2015
Already Amongst the Greats
Last year's Rocket Richard Trophy winner, is currently tied with New York Rangers Rick Nash for the league-lead in goals with 31 and is on pace for his sixth 50-goal season. Early in his career Ovechkin is already the 56th highest scoring player in NHL history. And as mentioned earlier he is on pace for 50 goals this season, a total that would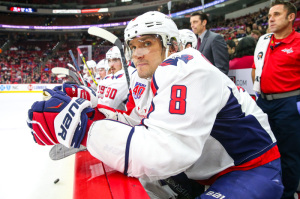 bump him up to 49th on the list and just one goal behind fellow Russian star Sergei Federov by season's end.
It is clear amongst everyone in the NHL, that Ovie is one of, if not the greatest pure goal scorers in the game today, but what is more impressive is that he could become one of the greatest goal scorers the NHL has ever seen.
Could Rise to Elite Status
Ovechkin has hit the 30-goal mark in each of his first 10 seasons and assuming he plays till he's at least 35 or six more seasons, until the end of his current contract, and hits just 30 goals during those seasons, on top of hitting 50 this season, he will finish his career with 682 goals or 13th all-time.
There is only one problem with that, if Ovechkin suddenly just became a 30-goal scorer that would mean a monumental drop in production. During his first 10 seasons in the league Ovechkin has averaged 0.621 goals per game. If he fell to scoring just 30 goals in an 82 game season that would mean a drop to 0.366 goals per game.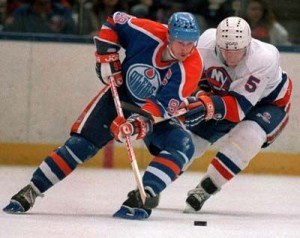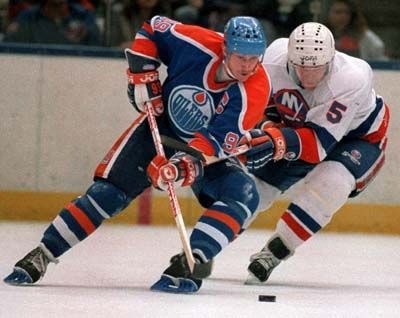 To date Ovie averages 50.96 goals per game. But if he keeps this season's pace and hits 50 goals he will bump his career goals per game up to 52.1.
Though it is expected that there will be some drop off, if he could sustain his career goals per game until the age of 35, and his pace this season, Ovechkin would tally 334 more goals. That would bring his career total to 787 which would be good enough for the third-most in history behind only Gretzky and Gordie Howe and just 14 goals behind Howe.
Ovechkin is only 30 goals away from tying Federov for the most goals by a Russian. And that 0.621 goals per game that was mentioned, to put that number into context, it is the sixth highest goals per game of all-time, even better than Gretzky.
Numbers Could Be Higher
All these calculations are based on speculations that he only plays til the age of 35. But in today's NHL we are seeing many players play past that including Jaromir Jagr who is 42 and Martin St. Louis who is 39 and there is no reason to think Ovie couldn't do the same. He has been very durable during his career only missing 25 games in 10 years.
Ovechkin is among the top goal scorers in the NHL in present day, but years from now when we look back at the career of Alexander the Gr8 we might be reminiscing about one of the greatest goal scorers of all-time.