The Boston Bruins have some interesting decisions to make this offseason. One of these decisions pertains to goaltender prospect Malcolm Subban. Once a highly touted goalie coming out of the OHL, Subban has failed to justify his first-round draft status nearly five years later. Now in his fourth season with the Providence Bruins, Subban's totals haven't been bad, but they haven't stood out the way many would have hoped given the fact that he was taken with the 24th overall selection in 2012. Still, goaltenders are notorious for taking longer to develop than other positions in hockey. Giving up on Subban entirely after four AHL seasons wouldn't necessarily be the right call. With the upcoming NHL Expansion Draft looming, however, the Bruins need to make a decision.
Steady Improvements in the OHL
When looking at Subban's OHL career, it was clear that he possessed immense talent. Beyond just his athleticism and ability on the ice, however, was his ability to improve steadily each season. In 2010-11. his first full year with the Belleville Bulls of the OHL, Subban recorded a 10-17-2 record with a 3.16 goals against average and a .900 save percentage. In his second season, however, Subban's ability was on full display. Posting a 25-14-0 record, Subban's goals against average dropped to 2.50 and his save percentage increased to .923. It was an impressive step up from his rookie season and led to the Bruins taking him late in round one. One year later, Subban looked to prove Boston right with a 29-11-4 record, a 2.14 goals against average and a 9.34 save percentage. With improvements each year, Subban showed he was working hard to make it to the NHL.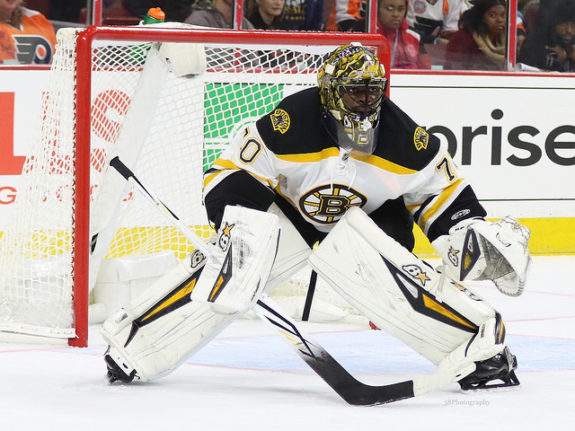 At this time, the Bruins were still feeling comfortable in net, however. With Tim Thomas and Tuukka Rask running the show. Both goalies had proven themselves in the NHL and though Thomas was in the twilight years of his career, Rask looked ready to take the reigns full-time. Subban's development then could progress slowly without much concern at the NHL level. That being said, Subban's development was encouraging at the OHL level all the same.
A Different Story in the AHL
Producing at the OHL level is much different than producing in the pro-style game, however.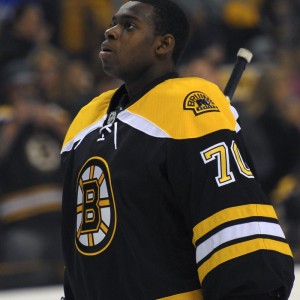 In his first season in the AHL with the Providence Bruins, Subban played in 33 games. He compiled a 15-10-5 record with a 2.31 goals against average and a .920 save percentage and thoroughly impressed. Unlike his time in the OHL, however, the improvements didn't necessarily come in his second season in Providence. In 35 games in his second AHL season, Subban recorded a 16-3-4 record with a 2.44 goals against average and a .921 save percentage. With a year under his belt, the progression simply wasn't showing at that point. Regardless of this, the Bruins found themselves in a goaltending bind in 2014-15 and played Subban against the St. Louis Blues for his first career NHL start. It went less than admirably.
Subban faced six shots-on-goal and made saves on each of the first three. The following three, however, all found themselves in the back of the net. Subban was pulled, though he did eventually return to close out the game. Subban's night and first NHL season ended at just 31 minutes played with a 5.81 goals against average and a .500 save percentage.
In his third season in the AHL, Subban posted a 14-8-5 record with a 2.46 goals against average and a .911 save percentage. Subban's wins, goals against average and save percentage all declined and he simply didn't look as confident as he once did in the OHL. Subban didn't look much better in 2016-17, playing in 32 games and recording an 11-14-1 record with a 2.41 goals against average and a .917 save percentage.
Another Chance, Another Wasted Opportunity
Though Subban's development may not have gone as expected, the Bruins needed a goalie to step up with both Rask and Anton Khudobin dealing with injuries early in the 2016-17 season. Subban made his second-career start against the Minnesota Wild and had a decent first period before giving up three goals in the second – a familiar sight for the Bruins. He was ultimately pulled and replaced with Zane McIntyre who went on to save 15 of 17 shots on net, but Subban would finish yet another NHL season with 31 minutes played and a 5.88 goals against average and a .813 save percentage.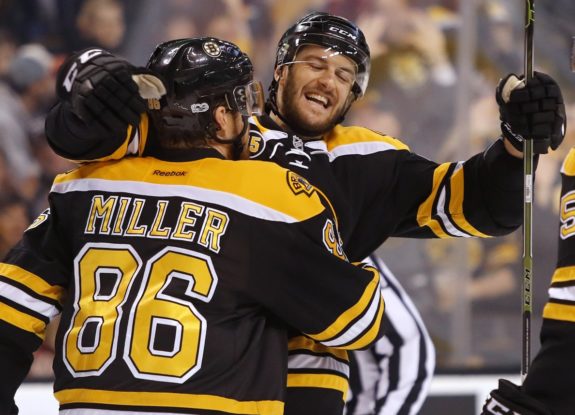 Subban's progression has been less than encouraging, but it's also hard to give up on a prospect after just two NHL starts. It's a tough situation, but the upcoming expansion draft, as well as the emergence of McIntyre in Providence, could make the Bruins more confident in moving on from Subban. The team will be protecting Rask, though they probably don't have to worry about Subban being selected in the Expansion Draft regardless. If the Bruins can somehow use Subban to leverage the situation and somehow keep both Colin and Kevan Miller in their lineup next season rather than choose one, however, it is something they should at least consider.
Incentive For Vegas
At this point, the Vegas Golden Knights are looking to fill their team with bodies. Putting together a winning team is a priority, but getting value through the expansion draft is also something that the NHL's newest franchise will need to consider. Making 30 selections will guarantee the team 30 players following the draft. Making 30 selections on players that aren't necessarily the team's No. 1 choice, however, could result in Vegas walking away with more than 30 bodies.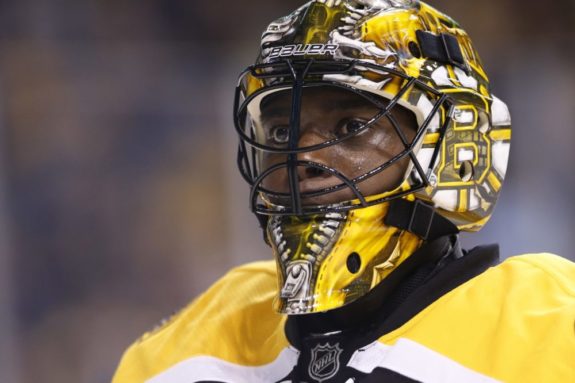 If the Bruins value both Millers more than Subban, they could make a deal with the Golden Knights. Gaining protection by trading draft picks or prospects isn't unheard of. The San Jose Sharks traded both the Columbus Blue Jackets and Minnesota Wild multiple assets to ensure that goaltender Evgeni Nabokov wouldn't be selected. The Bruins have the assets necessary to keep some of their more valued roster players under contract in Boston. Subban may be the biggest chip the Bruins have.
Why Take Subban?
For the Golden Knights, Subban could be a long-term project. 23-year-old first-round goalie prospects aren't available on the market every day. If Vegas knows they can get Subban and another asset or two in exchange for simply picking a player not named Miller, they will at the very least consider it an option. If, however, Vegas is heart set on one of the two Millers, then they will likely pass on the chance to acquire the young goaltender.
It's an option that the Bruins have, and it's one that they should explore. Even if McIntyre doesn't develop into the goalie of the future, the Bruins have also put some stock into Daniel Vladar after drafting him in the third-round fo the 2015 NHL Entry Draft. Asset management is an important aspect of a general manager's job description. For the Bruins and for Vegas, Subban could prove to be an interesting asset that needs to be decided on.