The Hockey Writers Nashville Predators staff writer Colin Fitts will evaluate the performance of each player on the 2014-15 Predators roster every weekday in alphabetical order. You can follow Colin on Twitter, @FittsTHW.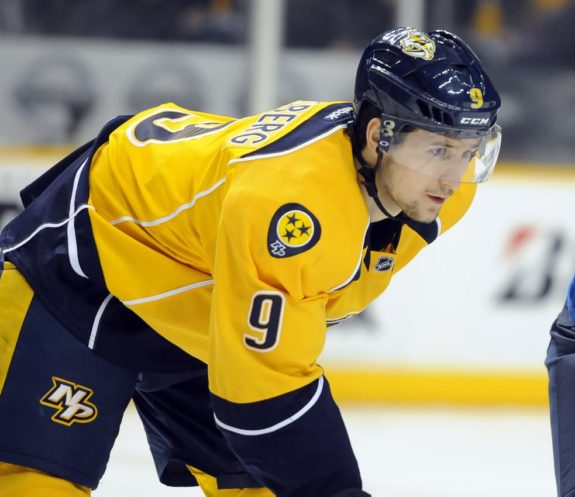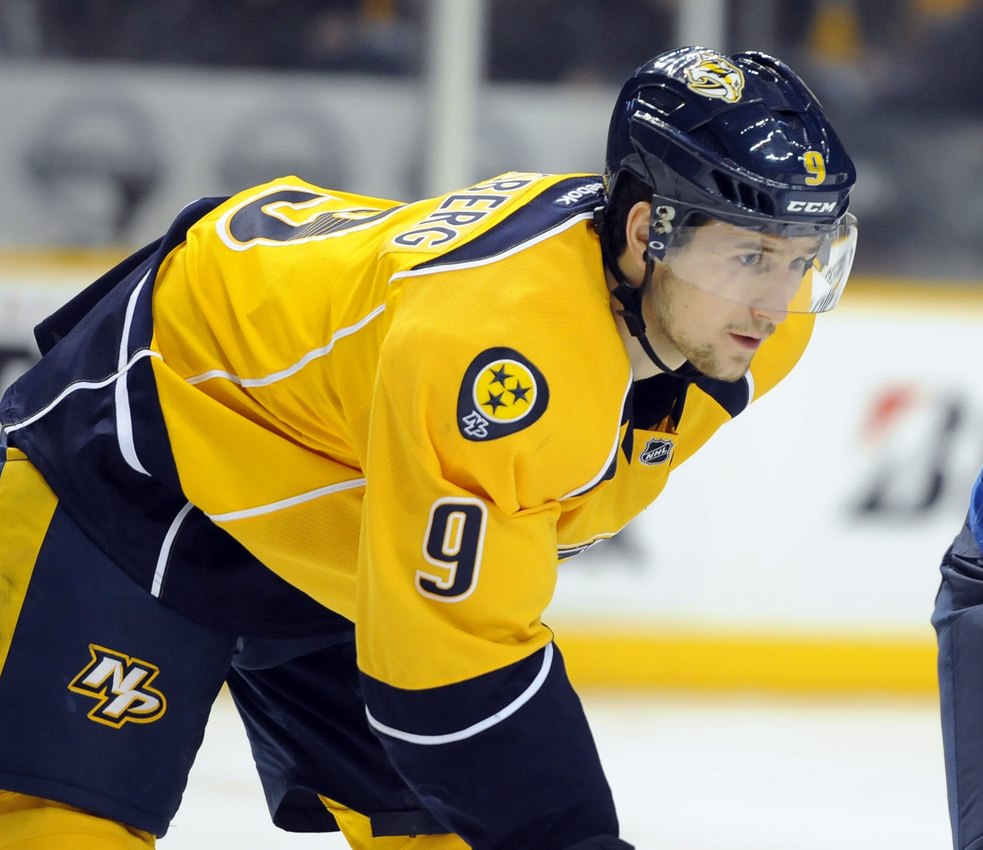 Filip Forsberg
Position: Center/right wing
Age: 20
Height/Weight: 6-foot-1, 186lbs
Stat Line: 82 GP, 26 G, 37 A, 63 PTS, +15 +/-, 24 PIM, 108 hits, 28 blocked shots, 17:19 AVG TOI
Playoffs Stat Line: 6 GP, 4 G, 2 A, 6 PTS, +1 +/-, 4 PIM, 15 hits, 1 blocked shot, 20:35 AVG TOI
*Points at Home vs Away: Home – 13 G, 19 A | Away – 13 G, 18 A
*Giveaway/Takeaway Correlation: 54 giveaways, 51 takeaways
Contract Status: 1 year remaining on a 3-year, $4.475 million entry-level contract ($894,166 cap hit in 2014-15)
Highlight of the Year: Selecting a highlight of the year for Forsberg was difficult. Nearly every goal he scored this season made you say, "wow." However, Forsberg's snipe on Washington Capitals' Braden Holtby in a 4-3 overtime win on March 28 was unbelievable. Sure, Holtby should have stopped that, but for Forsberg to score that accurately from out there is incredible!

Strengths: Filip Forsberg had the best rookie season in Predators' history to date. He broke the franchise's rookie records for games played, goals, assists, points, power play points (6 g, 13 a) and shots (237). Also, he became the fifth youngest player in NHL history to lead a playoff-bound team in scoring. It was a tremendous year for the dazzling rookie. He has a knack for scoring goals with his twisted wrister and has jaw-dropping, but off the grain, stick-handling skills.
Weaknesses: Playing his first full 82-game season in the NHL, it was difficult for Forsberg to be consistent year-round, as it is for almost all rookies. The first half of the season was filled with Forsberg's magic. From November 2-13, Forsberg notched a six-game goal streak which tied for the longest this season with Montreal Canadiens' Max Pacioretty. However, there was a fifteen-game stretch from February 14-March 14 he tallied just 2 goals and 1 assist. That stretch ultimately cost Forsberg the Calder Trophy for rookie of the year.
What to Expect Next Season: Forsberg was four goals shy of hitting the 30-goal mark, and it would be hard to believe he won't reach that milestone next season. He would be the Predators' first 30-goal-scorer since Patric Hornqvist in 2009-10. The only cause for concern about his production next season is the all too real "sophomore slump." If he can get away from that, Forsberg should have another electrifying year in 2015-16.
Subscribe to our Predators stories to get email updates every time a new story is published.
Colin Fitts is a Nashville Predators staff writer and is a credentialed media member of the Chicago Wolves. From Nashville, Tennessee, Colin majors in journalism and public relations at Columbia College Chicago. Follow him on Twitter, @FittsTHW. Email: 22fitts [at] gmail [dot] com.