In 2020, the unthinkable happened, and a global pandemic shut down the world, bringing everything to a halt. The uncertainty in the air was palpable as people wondered when they could get back to everyday life, including work, school, social activities, and sports. That same year, another impossible situation arose, as the New York Rangers won the draft lottery, selecting Alexis Lafreniere first overall.
Fast forward to 2023, and Lafreniere has just played out the final year of his entry-level contract. He has reached restricted free agent (RFA) status and will need a new deal. It has been a disappointing first three seasons for the 21-year-old Quebec native, accumulating just 91 points over his first 216 games. He has not consistently shown the skillset that made him noticeable in both the Quebec Major Junior Hockey League (QMJHL) and the World Junior Championship in the NHL.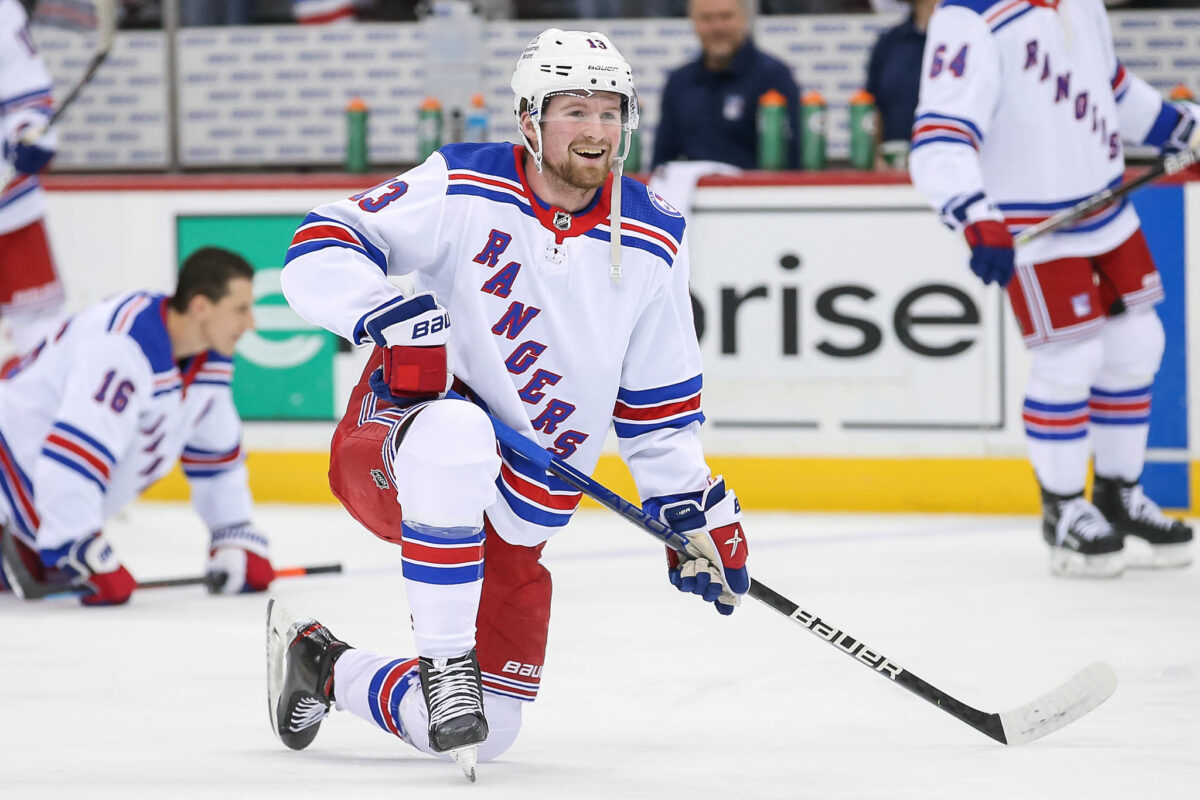 The 2023 NHL Playoffs encapsulated the first three years of Lafreniere's career. At times, he was the Rangers' most noticeable forward, possessing the puck, forechecking well, and getting some chances. Yet, when the final horn sounded in Game 7, signifying the Rangers' exit, Lafreniere's stat line was eerily empty.
He finished the postseason with zero goals, zero assists, a plus/minus of zero, and zero penalty minutes, with nine shots on goal. It was as if he had not participated in the postseason, a ghost, if you will. But as I alluded to, he still had moments where he was highly noticeable. Analytically, his 52.14 Corsi-For percentage (CF%) at five-on-five was second on the team behind Kaapo Kakko in the playoffs, per Natural Stat Trick.
As we have seen over the first three seasons with Lafreniere and the Rangers' other top picks, the lack of production is more noticeable than the solid intangibles they possess.
Rangers Have a Bridge to Sell Lafreniere
General manager Chris Drury will be left with two choices, give Lafreniere a bridge deal and allow him the chance to thrive under a new head coach, or trade him. He may be one of their more valuable trade assets, but he also is likely to be one of their most affordable contracts after he signs a new deal. More affordable contracts are paramount with the Blueshirts' backs against the cap wall.
---
Latest News & Highlights
---
Lafreniere finished the 2022-23 season with 39 points and a plus-10 rating in 81 games. He set a career-high in points, assists (23), and power-play points (four). The year was a statistical improvement, but the numbers still fall short of the expectations that come with being a first-overall pick.
If both sides agree that Lafreniere should remain a Ranger, a bridge deal similar to the one signed by Kakko last year is likely. Drury may look to add a third year to the deal, making the contract easier to trade should Lafrenière fail to reach his potential next season. Kakko signed a bridge deal worth $2.1 million annually, and one can think Lafreniere's deal will be an eerily similar figure.
Related: 5 Rangers Who Underperformed in Their First-Round Series Loss
Bridging Lafreniere indeed allows Drury the flexibility to have more time to make the final decision on Lafrneiere's future with the Rangers. You never want to part ways with a first-round pick, especially one taken first overall if you feel they will break out. Lafreniere will have to put in the work this summer, but the hope that he can break out still remains.
By parting ways with Gerard Gallant, Drury has admitted that there was a disconnect between the bench boss and players, brought to light by the exit interviews, which played a big factor in the decision, per Mollie Walker of the NY Post. It would make sense that they want to keep Lafreniere and give him the benefit of meshing with a new coach, one that may be able to unlock the skillset that led to him being drafted first overall.
A bridge is wise for both sides, giving them a short-term contract that could be easily moved should next year sour.
Is a Lafreniere Trade on Drury's Mind?
Drury is not shy about pulling the trigger on a deal or signing if he deems it right. He has made some splashes over his two seasons in the role, some panning out and others failing. If he believes trading Lafreniere is the correct decision, then the writing would be on the wall for the 21-year-old.
Trading your first-overall selection after just three years seems like using an early eject button. It shouldn't be done, but with the pressure mounting on this team to win a Stanley Cup for the first time since 1994 and to have now failed in the first round at the hands of your rivals, I worry kneejerk reactions may be the result.
I would like to see Lafreniere remain with the team in the hopes that next season will be a rejuvenating one under a new coach. But the rumor mill is swirling with the possibility that Drury will take calls on Lafreniere, who still has four more years of team control left.
His lack of production over this seven-game series has allowed doubt to creep into everyone's mind about his ability to live up to the hype. It didn't help that he was going against Nico Hischier and Jack Hughes, who looked impressive and are first-overall picks in their own right.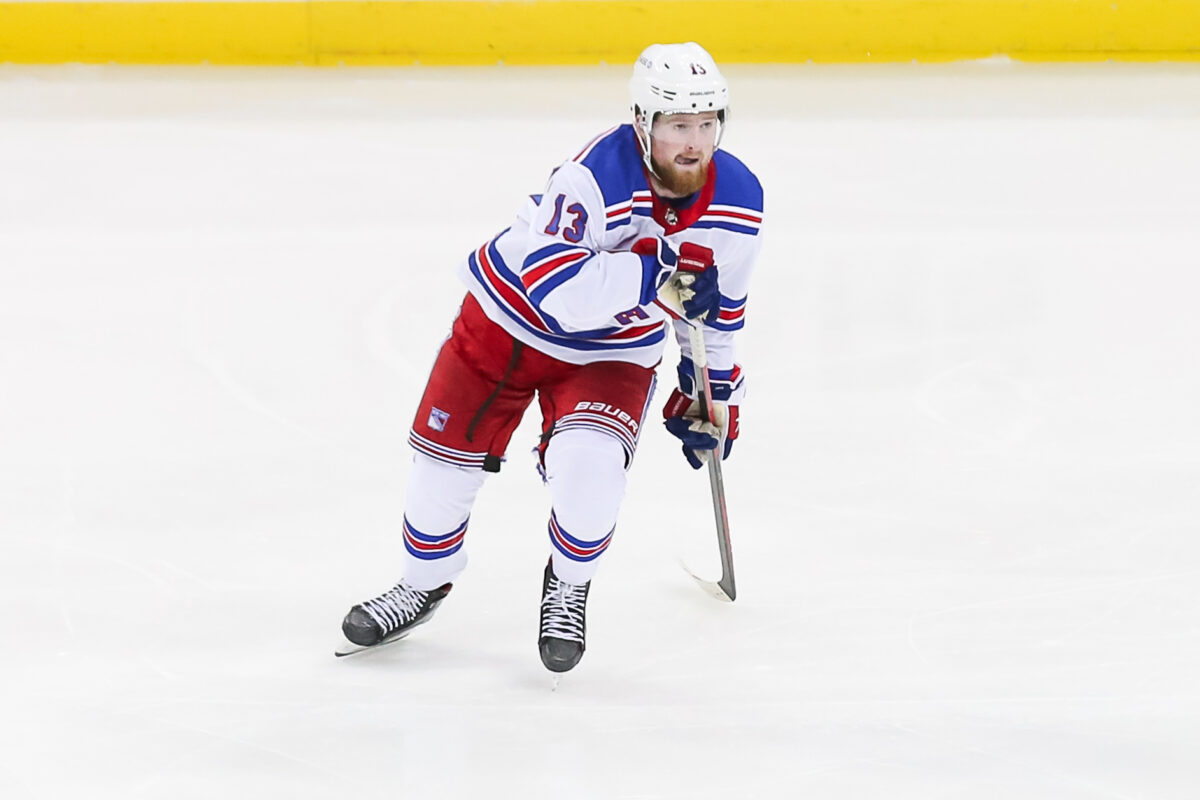 Lafreniere was dealt a raw hand in New York due to the names, talent, and salaries that sat in front of him. He hasn't been thrust into the same role as other first-overall picks have, but he has not shown the skating or skill levels that others have, even when he does get those chances. Some players take longer than others, and no two situations are identical.
But for the Rangers, a Lafreniere dilemma is emerging, and Drury must decide whether to bridge his young forward or to cut ties with him.