Only three players have worn the number 93 for the New York Rangers in franchise history; Petr Nedved, Keith Yandle and Mika Zibanejad. One of these players is not like the other. While Keith Yandle has had an exceptional career, he is a defenseman, unlike Mika and Petr.
Zibanejad and Nedved, as of today, have both been Rangers for at least four whole seasons (Zibanejad currently in his 5th season). Both are top-six centers in their own right, but which player was more effective during their stints in Manhattan?
The Original 93
Nedved's career in New York was odd, to say the least. He had two stints in the Big Apple and played a total of 478 games with the club. The 6'3 center had a crafty playmaking ability to go along with a quality shot.
During the lockout-shortened 1994-95 season, immediately after the Rangers' last Stanley Cup victory, Nedved was acquired in a trade with the St. Louis Blues, seeing Esa Tikkanen and Doug Lidster shipped out of New York. He recorded 23 points in 46 games. Following the season, he was traded to the Pittsburgh Penguins with Sergei Zubov for Luc Robitaille and Ulf Samuelsson.
Four years passed until he would return to The Garden, as on November 23rd, 1998 saw Nedved swapped for Kovalev in a multi-piece deal with the Penguins.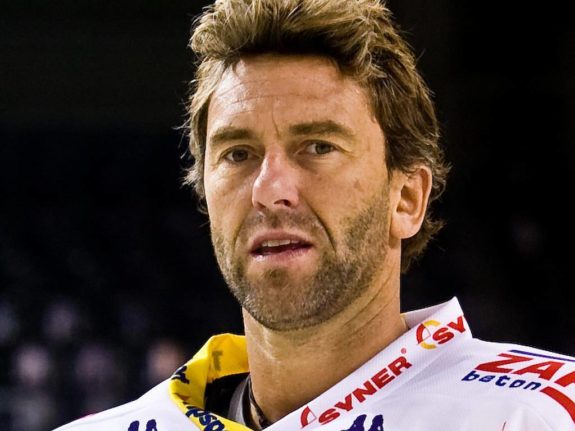 One season removed from a contract dispute, Nedved would end the 1998-99 campaign recording 47 points in 57 games. A much better season for him in New York and this began a six-year stretch with the Rangers. Unfortunately for him and his team, the playoffs would not be reached.
The 1999-00 season was one of Nedved's best. He put up 68 points in 78 games and led all New York Rangers in points scored. This was the first season in his NHL career that he lead his team in points.
Nedved had another elite season during the 2000-01 campaign. He fell just shy of point-per-game status, tallying 78 points in 79 games. Back-to-back quality seasons, but he never saw this kind of production again in his NHL career. This season would also bring about the "Czech Mates" line, comprising of Jan Hlavac on the left, Nedved down the middle, and Radek Dvorak on the right. The Czech-born trio combined for 209 points and a +22 rating.
Nedved played 78 games in each of the next two seasons, scoring 46 and 58 points respectively. While decent, these numbers did not rival his production from years prior, and he descended even further from there. On March 3, 2004, the Edmonton Oilers would trade Dwight Helminen, Stephen Valiquette and a 2004 second-round pick to the Rangers for Nedved and Jussi Markkanen. During his interrupted 2003-04 season in New York, Nedved recorded just 31 points in 65 games.
Nedved final point total as a Ranger amounts to 351. A few quality seasons mixed with a few underwhelming showings. Inconsistent is a fair description of his career in New York. Was he brought in to be the face of the franchise? Absolutely not, so it is unfair to put sole blame on him for the lack of playoff appearances during his service. However, it is fair to wish for more production during his prime years than what he had given. While a personal favorite player of mine, his Ranger career can be summed up in the phrase "good, not great".
Gorton's Steal
July 18th, 2016 is the date that New York Rangers general Jeff Gorton shipped Derick Brassard and a 2018 seventh-round pick to the Ottawa Senators for Zibanejad and a 2018 second-round pick. This is arguably one of the best trades in team history. Is that claim a slight exaggeration? Maybe. But looking at the careers of Brassard and Zibanejad since the trade was made is startling.
He is similar to Nedved in size. Standing 6-foot-2 and weighing approximately 215 pounds, Zibanejad has the ideal body type of an NHL centerman.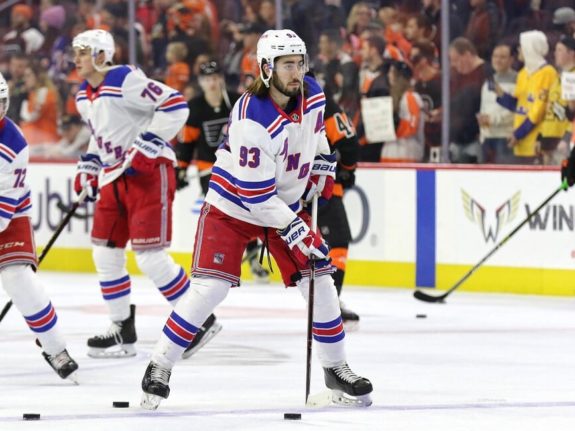 Something that Zibanejad has had to deal with more so than Nedved has been injuries. It feels wrong to call players "injury prone", but it must be stated that he has dealt with more injuries than the average 27-year-old player. When healthy, he is a top-line center and with the right pieces around him, can be part of a Stanley Cup-winning core.
Zibanejad debuted as a Ranger during the 2016-17 season. Playing just 56 games, he posted just 37 points. Injuries spoiled his first year in New York, but we got a glimpse of a line that has stuck around to this current season, the KZB line (Kreider-Zibanejad-Buchnevich).
The next season saw an improvement in the health department, but not necessarily in the point department. Zibanejad played in 16 more games than in the season prior, but only posted 10 more points. While not ideal, this season was the start of what has been a rebuild, so a drop off in production is slightly more forgivable.
Zibanejad seemed to hit his stride in the 2018-19 season, as he remained healthy throughout the duration of the year and set a career-high in scoring with 74 points.
This breakout season would be topped the following year, as Zibanejad exploded for 41 goals and 34 assists in just 57 games during the shortened 2019-20 season. He led the league in goals per game, out-pacing the likes of Alex Ovechkin and Auston Matthews.
A slow start has been annoying Zibanejad thus far during the 2020-21 season. Through the first nine games, he has only tallied two points. Ranger fans and management alike are confident that his production will pick up. He is due for a new contract in two years and wants to put up the best numbers he can to maximize his pay. Rangers fans don't want him to leave MSG, and from what I can tell, he has no desire to walk away.
The Rangers have not had a captain since Ryan McDonagh in 2018. Zibanejad may very well be the frontrunner to bear the C next, but it is very believable that the Rangers are holding off until he is locked up long term before committing to him with the captaincy.
The Verdict
Both Nedved and Zibanejad were dropped into situations with the New York Rangers that may not have been ideal. In Nedved's case, he spent the majority of his Blueshirt career in the top-six of Ranger teams that were not capable of reaching the playoffs. He spent his prime years putting up a mix of solid and underwhelming numbers and ultimately could not reach the playoffs during his second stint in The Garden.
Like Nedved, Zibanejad was acquired by New York via trade. The key difference is that Zibanejad was brought in with the expectation of growth and development, while Nedved was already in his prime years. He is currently entering his prime, and the Rangers are transitioning out of their rebuild and into their Cup window. It is debatable when exactly that Cup window will open, but more than likely, he will be here when it does.
Going off of offensive talent alone, a case could be made for both 93s. Nedved possessed a wicked wrist shot, while Zibanejad unloads a cannon of a one-timer. Both players skate well and possess great vision.
Where Zibanejad takes the edge is in the defense and leadership departments. He kills penalties for David Quinn and is often tasked with matching up against opponents' top lines. He is also a leader for a very young Ranger team, and as stated before, is a candidate for the captaincy.
Nedved's off-ice issues lead some people to question his work ethic and motivation on the ice. That combined with his subpar defensive prowess means that if he isn't scoring, he isn't doing much of anything.
If you were to build a team from scratch and had the option of taking a 28-year-old Nedved or a 27-year-old Zibanejad, the clear choice is the 27-year-old Swedish DJ, Zibanejad. His versatility is vital to any winning organization. Ranger fans should hope that he surpasses Nedved in games played and points scored as a Ranger. The clearer it is that Zibanejad is the better player, the more likely it is that he helps to bring the Stanley Cup back to MSG.
---
---
Junior writer covering the New York Rangers for The Hockey Writers.