The Edmonton Oilers have used free agency (both restricted and unrestricted) as a major tool for building their roster. General manager Ken Holland has made some astute trades and the Oilers have found some keepers in the NHL draft, but much of the success or failures of any organization comes from a team's ability to attract, retain, and sign good players to value contracts. Doing so gives the team flexibility when it comes to trades and making other moves.
---
---
While the "ugly" signings get a lot of attention, the good news is, the Oilers have done well when it comes to finding players and signing them to useful contracts. Like any franchise, they aren't perfect, but if you take a look at the list below, there's a lot more "good" and a little "bad", versus "ugly".
Let's take a look at all of the good deals the club has signed past, present, and future impact players to:
What Makes For a Good Contract?
To qualify as good, the criteria are simple: the player needs to provide more value than what it costs to pay them. That value could come in the form of on-ice production, leadership, or trade value. When it comes to the good, it was actually hard to determine what the best deal was, and that's a positive sign. That meant there were many.
Related: Scribe Says Oilers Should Be Seriously Concerned for Yamamoto
---
Latest News & Highlights
---
** Note: There are some players not on this list that were almost included. You'll see their names on the follow-up post about the bad contract signings. In fairness, one could make a solid argument those players should be here and I'm being too hard on them.
Here is the good:
Ryan Nugent-Hopkins, C (June 29, 2021)
Ryan Nugent-Hopkins signed an eight-year, $41 million contract extension with Edmonton on his last contract. The long-term deal before this came well ahead of 2020, so it's not listed here, but the Oilers have done a good job keeping one of their core pieces around. There was a bit of hesitation when this deal was signed but never a real concern that the two sides wouldn't work it out.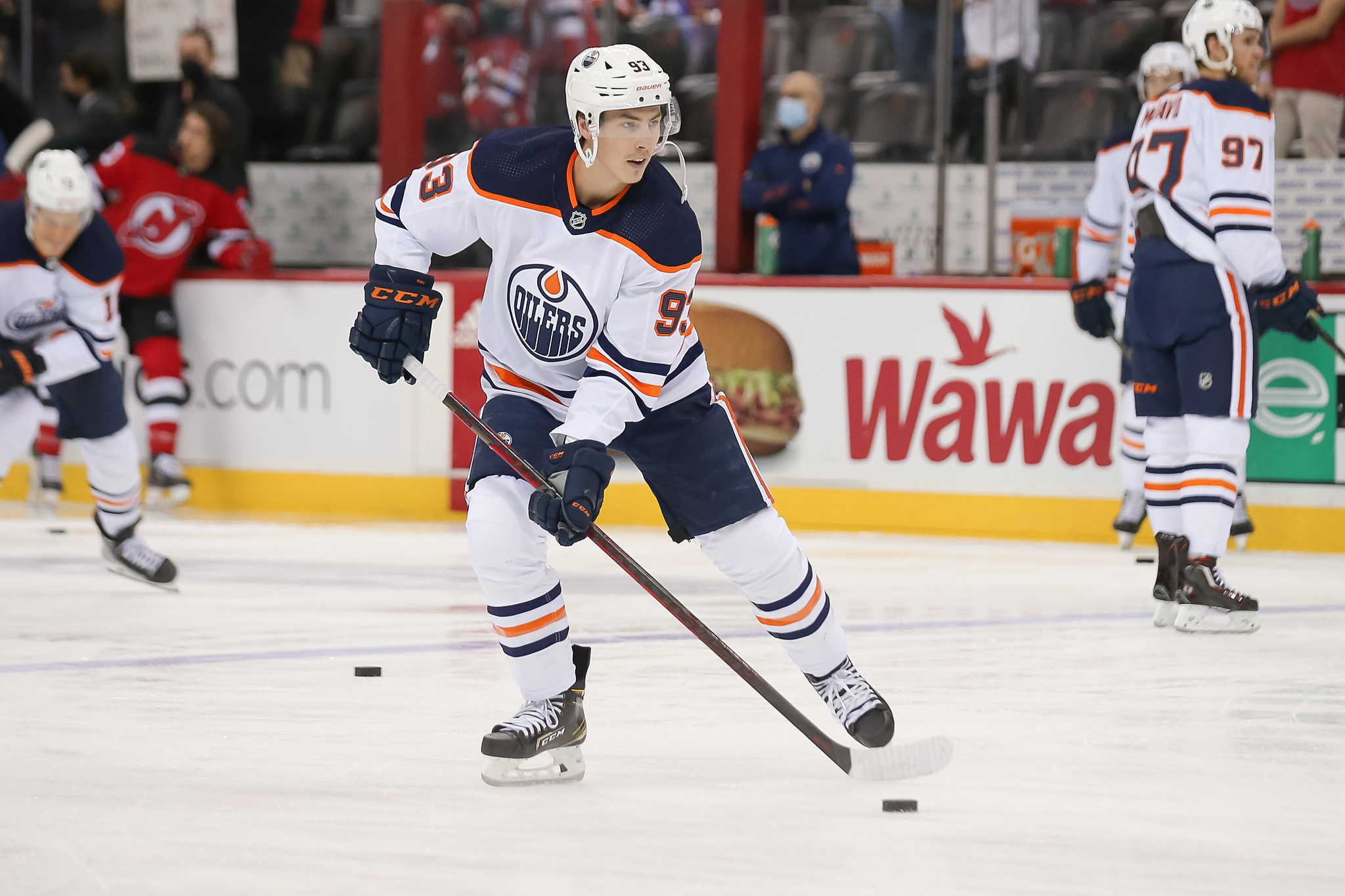 So far, Nugent-Hopkins has outperformed this contract by a large margin. Anyone who wondered if he was a consistent producer worth $5.125 million per season because his 5-v-5 scoring was low can now look at his 2022-23 season and realize the Oilers did extremely well here.
Nuge is a power play whiz, a smart two-way player, and a penalty killer who can play center or wing with any style of forward. This is hard to find in today's NHL.
Zach Hyman, C (Jul 28, 2021)
Zach Hyman signed a seven-year $38.5 million contract with Edmonton after leaving the Toronto Maple Leafs. One could make the argument that this is the best UFA signing the Oilers have made in the last decade. He's an unbelievable player who never takes a night off, he plays in all sorts of situations, and he's an incredible person. Every positive rumor that was coming out of Toronto about the way he played turned out to be true, and then some.
He also just scored his first 30-goal season and if healthy, there's no reason to think he can't do that over and over. There were naysayers that said this deal was too long and for too much money. It's hard to know what he'll be like in three or four seasons, but what the Oilers will get out of him during the first four years has been well worth the cost to acquire him.
Evander Kane, LW (Jan 27, 2022)
Evander Kane might have been the best gamble the Oilers have made on a player in the last 20 years. He signed a one-year $1 million contract with Edmonton, then he signed a four-year $20.5 million contract extension on July 13, 2022. He's been everything the Oilers could have wanted and more. This season was unfortunate in that he suffered a freak accident and then had rib issues, but he's finding his form again and just in time for the playoffs, where in 2022, he was unbelievably good.
Tyson Barrie, D (Oct 10, 2020)
Tyson Barrie signed a one-year $3.75 million contract with Edmonton to see if he could produce some big numbers with a potent offense. He fit so well, on July 21, 2021, he signed a two-year $4 million contract extension. There was some thought the Oilers might move on when that deal ended but both sides signed another deal on July 28, 2021, a three-year $13.5 million contract extension after turning down more money elsewhere.
Ultimately, Barrie was traded to bring in Mattias Ekholm but during his stay in Edmonton, Barrie was exactly what the Oilers needed to play the point on the deadliest power play in the NHL. He was a good value all the way through and a character guy. He was better defensively too than many gave him credit for.
Stuart Skinner, G (Aug 8, 2021)
Stuart Skinner signed a two-year $1.5 million contract extension with Edmonton and then a three-year extension on December 19, 2022. The three-year deal is worth $7.8 million and to have what looks to be a starter at a salary of $2.6 million is a fantastic get.
It wasn't expected that Skinner would have to carry the load so far that he's carried this season. He's had a couple of bumps in the road, but as a rookie, what else can the Oilers have asked for?
Mike Smith, G (Oct 10, 2020)
Say what you want about Mike Smith, but while he was here, he was worth every penny the Oilers paid him. He signed a one-year $1.5 million contract in October of 2020, then on July 21, 2021, he signed a two-year $4 million contract extension. He's on LTIR this year, finishing out his NHL career, but if you asked a few fans if they'd like to have a healthy Mike Smith over the recently signed Jack Campbell, most people would be reminded of just how competitive and useful the veteran netminder was.
Warren Foegele, LW (Jul 31, 2021)
There were questions at first about trading Ethan Bear for Warren Foegele and when the Oilers immediately signed Foegele to a three-year $8.25 million contract extension, it wasn't clear if this was a good idea. Most fans in Edmonton didn't know Foegele's game very well.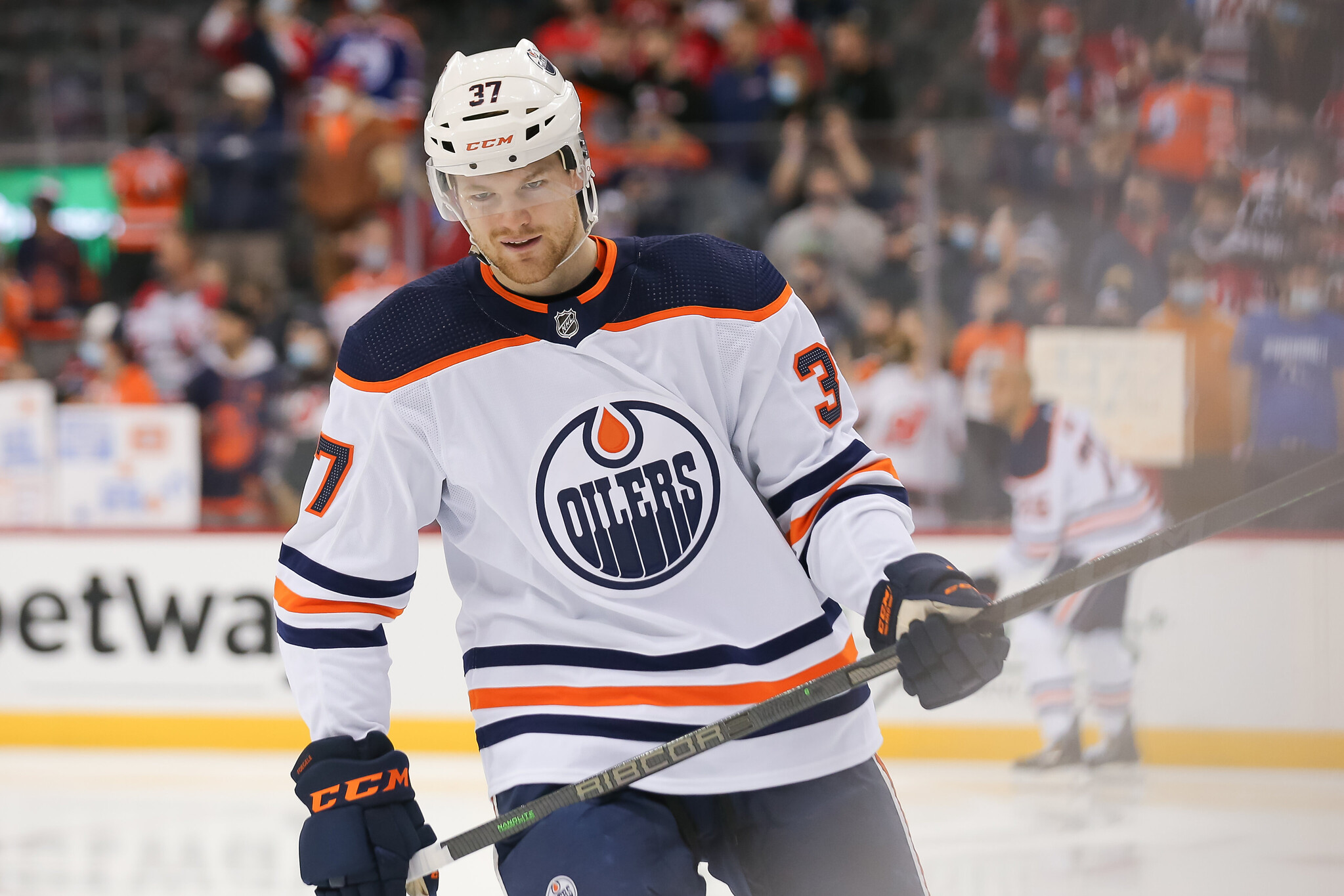 He's not always been the type of player to make you look at his contract and suggest it was a steal, but he is starting to show why the Oilers pushed hard for him. There's a lot to like about the versatile forward and he's becoming a useful if not critical piece down the stretch as the Oilers try to position themselves in the best possible scenario for the playoffs.
Derek Ryan, C (Jul 28, 2021)
Derek Ryan wasn't a flashy signing, but his two-year $2.5 million contract with Edmonton has turned out to be really good value. This is a player that knows his role, understands where he fits and he outperforms what he's being paid, never complaining and always giving his best.
In fact, Ryan has been so useful in his depth role, there's a real argument that the Oilers should consider re-signing him this offseason. Edmonton will have to make some tough choices with contracts. Ryan's deal shouldn't be one of them, especially if he'll stay for under $1 million.
You may also like: