When it comes to the Big 4 North American sports leagues (NHL, NFL, MLB, NBA), many similar events and storylines unfold each season. While some of the sports couldn't be more different, many teams are eerily similar to others in how the franchise is run, the style of play, or their history.
I decided to examine every NHL team, and find out who their most similar parallel is across the rest of North American sports. You'll be surprised at how similar some of them are.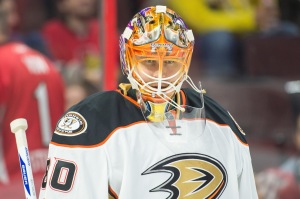 Anaheim Ducks: Seattle Seahawks (NFL)
Hailing from the West Coast, these avian franchises have won their only championship in history in the past ten years, and both have done it on the back of a tremendous defense. The Ducks were led by the two-headed monster of Chris Pronger and Scott Niedermayer, and the Seahawks by Richard Sherman and Kam Chancellor. Both Pronger and Sherman, while undeniably talented, are known for being outspoken with the media and are hated by many.
Both won their first title in their second championship game appearance.
Arizona Coyotes: St. Louis Rams (NFL)
These two franchises have seemingly been mired in speculation about relocation for years. In both cases, they left their long-time home in the mid-90s (Winnipeg and Los Angeles), and haven't had great success other than St. Louis' Greatest Show on Turf.
Before the Thrashers relocated to Winnipeg, many fans believed both franchises would be better off returning to their original hometown. Winnipeg was a dedicated, hockey-starved market and Los Angeles is the second largest city in the US.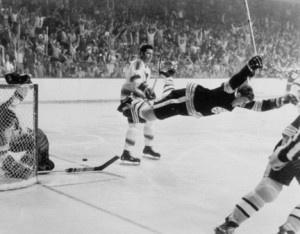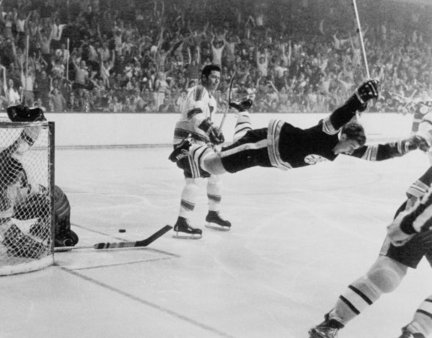 Boston Bruins: Pittsburgh Steelers (NFL)
Both sporting the black and gold, these franchises have some of the richest histories in their respective sports. The Bruins were an original 6 staple, and no NFL team has won more Super Bowls than the Steelers.
Both are widely known for their physical, punishing style of play. They've been led by some of the most legendary defensive players in the history of the sport.
Bobby Orr and Ray Bourque are two of the best defensemen ever, and the Steel Curtain defense of the 1970s was arguably the best ever.
Buffalo Sabres: Philadelphia 76ers (NBA)
These two teams have embraced the "tank" as much as any in sports. They both tore down their entire roster in favor of young players, prospects, and picks. They are led by two GMs in Tim Murray and Sam Hinkie that have a deep appreciation and understanding of advanced metrics.
The teams may look bad now, but give them a few years, and these two should be powerhouses.
Calgary Flames: Toronto Blue Jays (MLB)
These two Canadian franchises have not had great success recently. Neither have made the playoffs since 2009 (the Jays haven't since 1999), but are seen as up-and-coming teams with strong farm systems. They won their only championships within a 5 year span in the late 1980s and early 1990s as well.
For years, they were led by stars Jarome Iginla and Roy Halladay, but both have moved on in search of an elusive championship than neither has won.
Carolina Hurricanes: Tennessee Titans (NFL)
The worst place for a franchise to be is stuck in the middle between contender and lottery pick, and that's exactly where the Hurricanes and Titans have been recently. They relocated from Hartford and Houston in 1997, and have had spikes of success with mostly average results.
They've been stuck on the playoff bubble for years, but neither has made it since 2008. If they're going to get out of their current rut, they need to tear it down and do a proper rebuild.
Chicago Blackhawks: Boston Red Sox (MLB)
Both of these proud franchises enjoyed prolonged championship droughts for years before their recent success. Before winning a combined 5 championships in the past 11 years, these teams waited a combined 133 years between titles.
Now, they are seen as perennial contenders and model franchises in their sports. They are both firm believers in the advanced analytics department, which is not a coincidence with their recent success.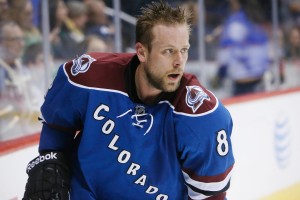 Colorado Avalanche: Colorado Rockies (MLB)
Besides the obvious, these two teams are very similar under the surface. They have some serious offensive talent up front, but have struggled to translate that into consistent offensive output. The Rockies don't have the championship resume of the Avalanche, but both teams have very bright futures ahead.
Columbus Blue Jackets: Houston Texans (NFL)
Expansion franchises that came to be a year apart in the early 2000s, neither team has completely found their identity yet. They've both made the playoffs twice in their existence, but neither has advanced past the second round.
They each have an award winning stud on defense in Sergei Bobrovsky and JJ Watt, but their offense has not been able to match their defensive play and allow for a serious playoff run.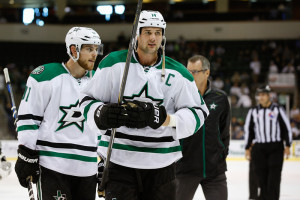 Dallas Stars: Oklahoma City Thunder (NBA)
For these two franchises that relocated from the northern US, they go as far as their stud players take them. The Thunder are led by Russell Westbrook and Kevin Durant, while the Stars are powered by Jamie Benn and Tyler Seguin.
Both duos are among the most dangerous in their sport, but the supporting cast behind them lacks quality and has prevented them from winning it all as of late.
Detroit Red Wings: San Antonio Spurs (NBA)
In both leagues, these franchises are seen as the model of how to do things the right way. They're veteran-laden squads that have the best coaches in the game leading them, and play a great team game. They play their system very well, and often beat teams that have more pure talent than they do.
Since 1996, they've won a combined nine titles.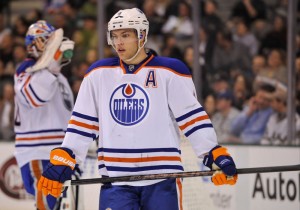 Edmonton Oilers: Oakland Raiders (NFL)
Currently the laughing stock of their leagues, these two teams were once the gold standard in the 1970s and 80s. In that time, they combined for 8 titles and were both dynasty powerhouses. Now, they've made the playoffs once combined since 2003.
They go through coaches like tissues in the winter, and have been unable to rebuild their franchises despite a plethora of lottery draft picks.
Florida Panthers: Jacksonville Jaguars (NFL)
These two Florida cats came into their leagues a year apart in the mid 1990s, and haven't enjoyed much success. The Panthers on the only championship game appearance between the two, and they've made the playoffs in just 10 of 40 seasons of combined existence.
Neither has a very large fanbase, and they seem to just "exist" without really having much of an identity or presence.
LA Kings: San Francisco Giants (MLB)
After many years of no championship titles, these two teams have won four of the last eight titles awarded in their leagues. They don't dazzle you in the regular season, but when the playoffs come around, look out. Their success has been built around stifling defense, pitching and goaltending with timely offense.
It doesn't matter what seed they are. If they're in the playoffs, they're a threat.
Minnesota Wild: Toronto Raptors (NBA)
These two somewhat recent expansion franchises haven't had great success thus far. They have one combined Conference Final appearance, and no finals appearances.
For years, they were known for their poster-boy stars Vince Carter and Marian Gaborik. In recent times, both have moved on to other, more successful teams later on in their careers.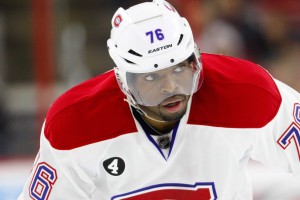 Montreal Canadiens: Dallas Cowboys (NFL)
Two of the most famous and recognizable franchises in their sport, these teams have massive, rabid fanbases. They are hated by many rivals fans due to their bravado and history of success.
Both are near the top in terms of championships for their sport, but haven't won any this decade with the most recent title for both coming in the early 1990s.
Nashville Predators: Oakland Athletics (MLB)
For nearly 20 years, these two franchises have been led by two of the most respected men in their profession, David Poile and Billy Beane. Despite not taking home any titles in that time, both franchises are renowned for their ability to scout, draft, and develop talented players.
The problem for both teams is that once they get that talent, they have trouble retaining them as they've had high-profile players leave in free agency.
New Jersey Devils: LA Lakers (NBA)
The Devils don't have the sexiness of the Lakers, but both teams won a trio of titles in the late 90s and early 2000s. They did it on the back of a pair of superstars, Marty Brodeur and Scott Stevens for the Devils and Shaquille O'Neal and Kobe Bryant for the Lakers. They were also famous for their unique strategies that got them there: the triangle offense in LA and the trap in New Jersey.
These days, the teams have fallen on tougher times as their stars declined with time. It could be argued that their stars held their franchises back, hanging on due to their name instead of their play, and making more money than they deserve.
The Devils have moved on from Marty Brodeur, but the Lakers continue to pay Kobe Bryant over $20 million dollars despite playing 41 games over the past two seasons.
New York Islanders: Pittsburgh Pirates (MLB)
Other than two peaks of great success, these two franchises have struggled to remain relevant. The Pirates won two World Series in the 1970s and the Islanders four cups in a row from 1979 to 1983. Neither team has won a playoff series since 1993.
The good news for these franchises is that things are looking up after decades of futility. They have built young, talented rosters that are poised to contenders for years to come.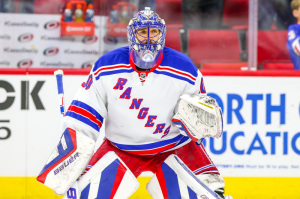 New York Rangers: New York Yankees (MLB)
For years, these two teams built their rosters by having deeper pockets than their opponents. They threw huge contracts at unrestricted free agents and tried to piece together a champion instead of growing from within. The Yankees had more success with this approach than the Rangers.
In recent times, these teams have changed their tune to put more emphasis on building from within. The Rangers were forced to do so by the salary cap, and the Yankees have been unable to consistently lure in the best free agents on the market.
Ottawa Senators: Cleveland Browns (NFL)
In both cases, these two teams were powerhouses many years ago before their teams were eliminated. The previous editions of both teams won a combined 19 titles, but the new incarnations have yet to win any.
The new editions of the teams were created after massive public support to revive the rich history of both of these franchises. But as they currently stand, neither looks to be a contending team in the near future.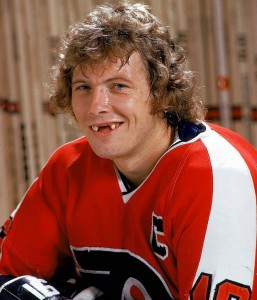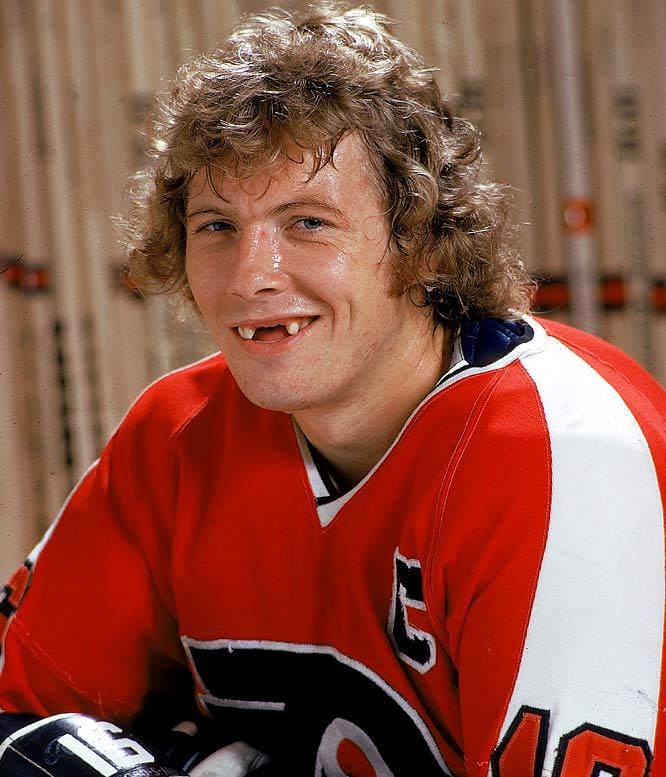 Philadelphia Flyers: Miami Dolphins (NFL)
These teams had mini-dynasties in the 1970s that resulted in their only championships in franchise history. They both won consecutive championships from 1973-1975 and 1972-1973, respectively.
They've had their chances since, with the Dolphins losing two Super Bowls and the Flyers losing six Stanley Cups, but haven't converted.
Pittsburgh Penguins: Chicago Bulls (NBA)
The Pens and Bulls undeniably hit their peak in the 1990s when their dynasties dominated. Led by Mario Lemieux and Michael Jordan, they won a combined eight titles between 1990-91 and 1997-98. They had high-flying offenses that were among the most prolific in league history.
Today, they're seen as perennial contenders that are led by their talented, but oft-injured stars Sidney Crosby and Derrick Rose.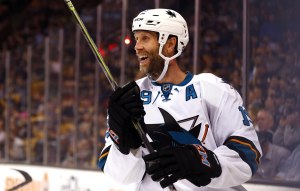 San Jose Sharks: Seattle Mariners (MLB)
Normally, being known as a great regular season team would be a good thing. But for these two teams, their regular season success has been overshadowed by postseason failure.The Sharks have made the playoffs in each of the past 10 seasons, but have yet to appear in a Stanley Cup Final, and have been notoriously disappointing in the playoffs.
In the late 1990s, the Mariners were regularly one of the best teams in the regular season but never advanced past the ALCS. In the 2001 season, their 116 wins was the most in MLB history since 1954, but they were bounced in the ALCS.
St. Louis Blues: Buffalo Bills (NFL)
Despite plenty of regular season success, these two teams have been unable to get over the hump in championships. The Blues made 3 consecutive Stanley Cup appearances in the 1960s with nothing to show for it, and the Bills famously lost four Super Bowls in a row from 1990 to 1993.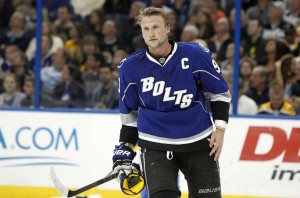 Tampa Bay Lightning: Golden State Warriors (NBA)
The Lightning and Warriors are two teams that aren't talked about often, but are legitimate title contenders this year. They're led by two of the most explosive offensive talents in their sports in Steven Stamkos and Steph Curry. Behind them is strong offensive depth, making for two of the best offenses in sports.
Coaches Jon Cooper and Steve Kerr are new to coaching at the highest level, but are already among the most respected bench bosses in their league.
Toronto Maple Leafs: Chicago Cubs (MLB)
More than any franchises in sports, the fans of these teams have been tortured. The Leafs haven't won a cup since 1967, and the Cubs a World Series since 1908. They play in intense, media-crazed cities that are dying for a championship.
Currently, both franchises are in a state of rebuilding, with the Cubs having a brighter future looking forward.
Vancouver Canucks: San Diego Padres (MLB)
Entering their leagues one year apart around 1970, both teams struggled out of the gate. The pair had to wait until the early 1980s to win their first playoff series each, and neither has been able to get that elusive first championship.
The Canucks are 0/3 in Stanley Cups, while the Padres are 0/2 in their World Series appearances.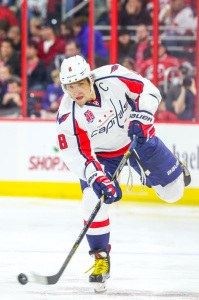 Washington Capitals: Phoenix Suns (NBA)
In these two teams, we have another pair whose first championships have proved elusive. They both made their only Finals appearance in the 1990s, and were defeated by the dynasty Red Wings and Bulls.
Their most recent success came in the late 2000s when their high-flying offenses propelled them to the top of the regular season standings. However, playoff success proved elusive because their defense was unable to match their offense's production.
Winnipeg Jets: Charlotte Hornets (NBA)
These two franchises have a complex relocation history. Both franchises previously existed in the 1980s before relocating to Arizona and New Orleans, respectively. Then, two new expansion franchises, the Atlanta Thrashers and Charlotte Bobcats, decided a change was in order and reverted back to the old franchise names of the Jets and Hornets.
In both cases, team success has been very limited thus far. Since their inception, neither franchise has won a playoff series thus far.
What other pro sports franchises have a lot of similarities? Are there any obvious ones I missed? Let me know in the comments!
Bill Schoeninger is a Philadelphia Flyers writer and current Boston University student studying business. Coming to THW from Hometown Hockey, Bill follows and writes about the Flyers, Boston University Terriers, and NHL Draft prospects. Follow him on twitter @BSchoeninger17