Ryan Spooner was one of seven Boston Bruins to receive a qualifying offer on Monday. Though the B's currently retain exclusive negotiating rights with the 25-year-old restricted free agent, theirs is a marriage that's expected to dissolve in the very near future.
The Bruins have multiple prospects (Austin Czarnik, Jakob Forsbacka-Karlsson) pushing for playing time. The team has considered shifting David Backes to his natural center position in hopes of sparking a bounce-back campaign. Teams around the league are ALWAYS hungry for affordable, playmaking talent at the center position, and this puts Spooner in demand.
With the Ottawa native becoming essentially a power-play specialist in Boston, the team (and Spooner himself) would be well-served by a clean break and a fresh start.
But who specifically might be interested? And what could the Bruins expect in return?
Potential Versus Performance
Spooner has a been a fixture in the Boston rumor mill for the vast majority of his 200-plus NHL games. He was nearly shipped to Buffalo as the main piece in a proposed trade for Chris Stewart at the 2015 deadline. Since then, he has never fully escaped the team's trade block.
At his best, he flashes enough potential to be viewed as an eventual top-six center. He's an outstanding playmaker and is able to thread passes to and from anywhere on the ice, seemingly effortlessly. He's an excellent skater, capable of putting defenders on their heels in the blink of an eye. "Spoons" is particularly lethal on the power play, wreaking havoc from the half-boards on Boston's top power-play unit. More than half of his points over his last two seasons have come with the man-advantage.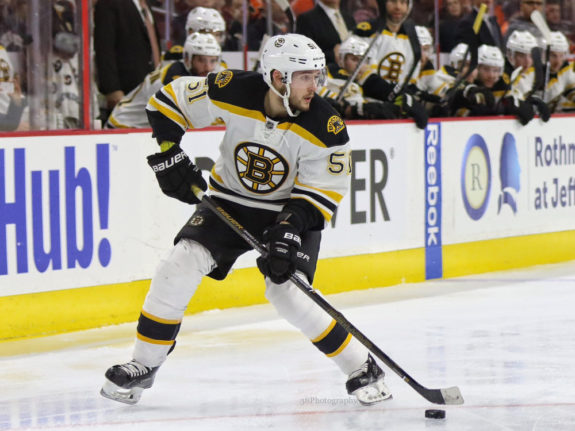 At his worst, he's a frustratingly inconsistent and unreliable pivot. He can disappear for long stretches, struggle at five-on-five, and be a liability in his own end and on the face-off dot. Statistically, he regressed by 10 points last year, dropping from 49 to 39 in his second full campaign.
Moreover, playing for a coach other than doghouse-owner Claude Julien didn't exactly free him from the proverbial shackles of a tyrannical system. Actually, he faltered badly down the stretch under Bruce Cassidy. He registered just one goal and five points over his final 17 regular-season games. Then, with the season on the line in the playoffs, he was scratched twice in favor of a rookie with eight games of NHL experience.
Regardless, his talent and potential are still high enough to garner interest. As such, in looking to flip Spooner for assets of one variety or another, Boston should call the following teams:
Dallas Stars
The Stars have something brewing down under those Texas skies. Ben Bishop is set to inherit the net, a vast improvement over his predecessors. The albatross that is Antti Niemi's contract will be bought out, providing some much-needed cap space. Marc Methot was acquired for a pittance to play alongside John Klingberg, solidifying a young and burgeoning blue line. In addition to new toys and cap space, this franchise is just one season removed from a division title.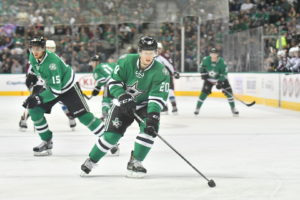 There are reasons for optimism in Dallas. There's also a Cody Eakin-sized hole in the middle of their lineup.
Having lost Eakin to the Vegas Golden Knights in the expansion draft, Dallas finds itself a tad thin at the center position. Moreover, Jason Spezza is 34 years old and saw his numbers and impact take a dip in the 2016-17 season. Spooner's skill set and age fit well within Dallas's style and ascension/window. General manager Jim Nill already got the better of the Bruins once in recent memory, and would certainly like a chance to do so again.
The Deal: Ryan Spooner for Patrick Nemeth or Dan Hamhuis
Dallas suddenly has a glut of left-handed defensemen, which is precisely what Boston needs.
Nemeth, like Spooner, has seen his development stall just a touch. The two were drafted just four picks apart in 2010 and could both blossom with a new beginning. Nemeth plays a shutdown game while also serving as a competent and occasionally slick puck mover. He has excellent size at 6-foot-3, 215 pounds, and like Spooner, could "put it all together" any day now.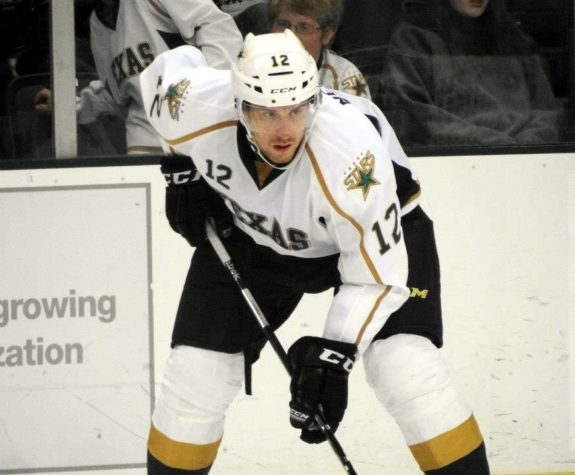 Dan Hamhuis may have already peaked as a player, but would still be a valuable piece to a team's second or third pairing. He eats minutes, is extremely responsible in his own end, and would be a great mentor to younger defensemen (and potential partners) like Charlie McAvoy. He would serve as an excellent stop-gap, bolstering the team's unit for one season while allowing prospects Jakub Zboril and Jeremy Lauzon to develop at a natural pace.
The Stars would likely have to pick up part of his $3.75 million cap hit for one more season, but that doesn't represent much of a stumbling block. Boston improves its depth at a position of need while Dallas acquires its replacement for Cody Eakin.
New York Islanders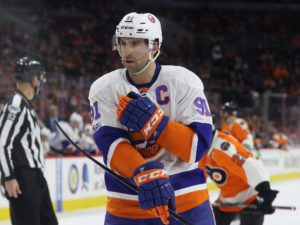 The Islanders struggled mightily down the middle last season, failing to replace second-line center Frans Nielsen and missing the playoffs in the process. Since then, they've only subtracted from the position. They traded the highly-touted Ryan Strome. Furthermore, Mikhail Grabovski's contract (if not the player himself) is now in Vegas.
John Tavares can't do it all. With his contract expiring at the end of next season, you can bet that GM Garth Snow wants to ice the most competitive team possible to entice him to re-sign.
The Isles also had the third-worst power play in the league last season, and Ryan Spooner just so happens to excel with the man-advantage. From a skill set/affordability standpoint, he's precisely the kind of player they need.
The Deal: Ryan Spooner for Thomas Hickey or Adam Pelech
The Islanders have a glut of young defensemen even in the wake of Travis Hamonic's trade to Calgary. Their young, established NHL defensemen are now being pushed by promising prospects such as Devon Toews and Ryan Pulock. As such, Garth Snow can afford to skim from the group to address a serious personnel issue.
Thomas Hickey is an excellent puck-moving defenseman. The 28-year-old is both fast and quick, and makes a great first pass. Hickey is reliable in his own end, which is not always the case among offensively-minded defensemen. He plays a solid defensive game, though he lacks the size (6 feet, 190 pounds) to avoid being pushed around from time to time. He has yet to live up to being the fourth overall pick in 2007, but he's still second-pairing material.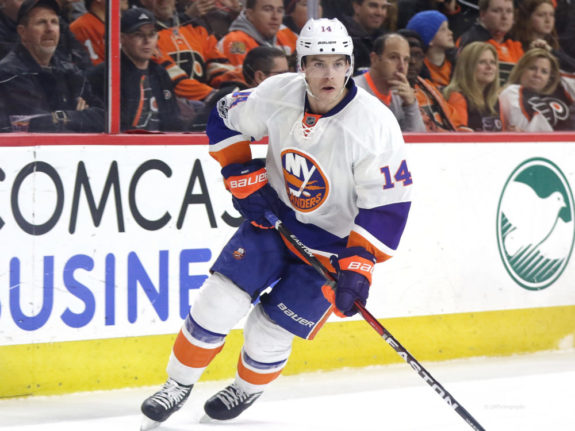 Boston might have to sweeten the pot just a touch to acquire Hickey, as Spooner alone might not suffice. One thing working in Boston's favor is Hickey's contract; he's set to hit unrestricted free agency after next season, diminishing his value marginally.
Adam Pelech has prototypical size at 6-foot-3, 210 pounds. He moves well for a big guy, though he's not exactly a two-way threat. Still just 22 years old with only 53 games of NHL experience, he has quite a bit of room to grow.  He looked calm, poised and ready when pressed into the team's top four in the wake of Hamonic's injury.
Like Spooner, Pelech is a restricted free agent. With many similarly-talented blue liners on the way and a glaring need for depth at center, Garth Snow could very well seek out a chance to clear out some space on his back end for a player like Spooner.
Vegas Golden Knights
Even after trading Marc Methot to Dallas, the Golden Knights have 11 NHL defensemen. That's likely to change quickly with free agency approaching. With every passing day, GM George McPhee loses a fraction of the power he has wielded to this point in the offseason.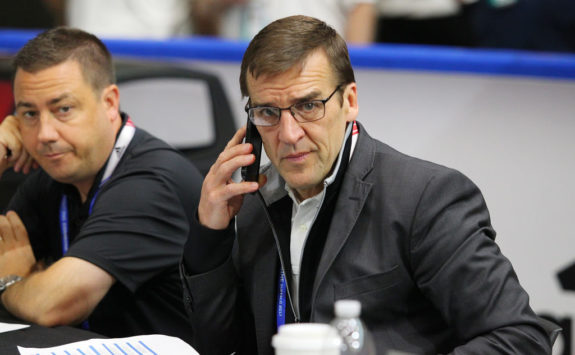 The writing is already on the wall: Vegas will not be good next season. In eschewing competitiveness from the get-go in favor of building from the ground up, McPhee has deliberately compiled this team to fail early on. Draft picks, and as many as possible, are the name of the game.
Spooner is not a draft pick, but he is a young, talented, established center who could be locked up cheaply. When glancing at Vegas' current roster, there aren't many forwards who fit that bill.
Spooner himself could be used to pry one of Vegas's defensemen out of town (Methot's price was surprisingly reasonable), or he could be used in conjunction with one of the aforementioned highly-prized draft picks to land a bigger fish.
The Deal: Ryan Spooner for Brayden McNabb, or
The Deal: Ryan Spooner and a 2018 2nd-Round Pick for Nate Schmidt, or
The Deal: Ryan Spooner, a 2018 2nd-Round Pick, and Peter Cehlarik for James Neal
Both McNabb and Schmidt would bring stability and upside to the left side of Boston's defense. McNabb is a bit more of the stay-at-home type. He has excellent size and a little nastiness to his game as well. At 26 years old, he will likely continue to mature while rounding out as a solid fourth/fifth defenseman on a good team.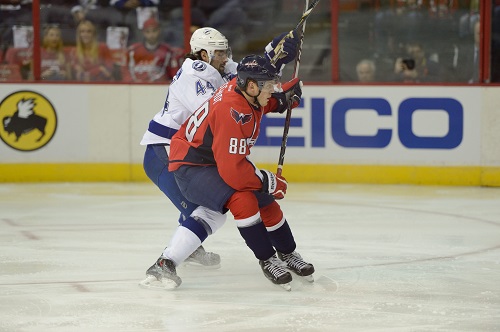 Nate Schmidt has spent most of the past four seasons on the back end of a very talented Capitals blue line. He's a formidable puck-mover who will likely exceed his past production with an increased role. His ability to play on his off-side only serves to increase his value.
Originally drafted by new boss George McPhee, it's possible that only a tremendous offer could pry Schmidt out of Vegas; McPhee very well could be a big fan of the soon-to-be 26-year-old. Should partisan logic and emotions not cloud the picture, the value established with Vegas's trade Methot suggests a second-round pick and Ryan Spooner is fair compensation.
James Neal is an interesting target for Boston. He would immediately fill the void to David Krejci's left, giving the Bruins two dangerous lines in their top six. He has scored 20 goals or more in each of his nine seasons, and would serve as an excellent bridge to Boston's promising pipeline of wingers.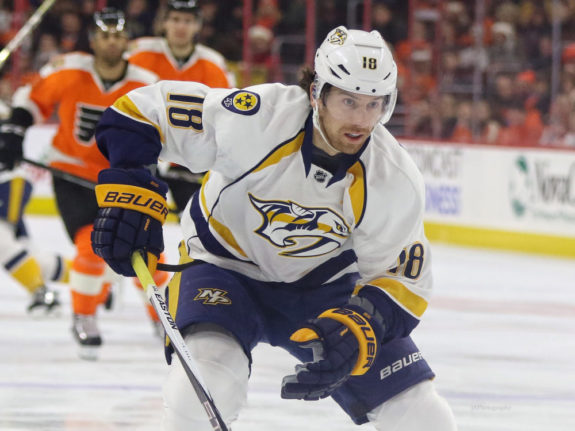 With just one year left on his contract at $5 million, Neal's value to a bad Vegas team is best maximized as a trade chip. He's likely to test free agency in 2018, so Vegas might as well parlay his contract into futures. In this trade, Vegas turns roughly 60 (at most) pre-deadline games from James Neal into a promising 25-year-old center, a second-round pick, and another talented winger lost in the shuffle in Boston.
Recap on a Potential Spooner Move
All three of the aforementioned teams are solid trade partners for the Bruins. They have a need at center in their bottom six, and both the Islanders and Stars struggled on the power play last year. Most importantly, all can offer the Bruins what they need most: A left-handed defenseman or top-six left wing.
Of the aforementioned teams, I would suspect that Vegas is the most likely landing spot. The Stars and Islanders both have a legitimate need for Spooner. However, the abundance of potential trades and George McPhee's need to facilitate deals between now and October make Vegas marginally more likely.
I anticipate a Ryan Spooner trade any day now. The writing has been on the wall for years, and it's now in bold, italicized, underlined font.
Despite being New England's Son (hailing from the Great State of Connecticut), Joe currently resides in Los Angeles, California. One of his earliest memories is of the Bruins losing in the 1990 Stanley Cup Finals, setting up a lifetime of crushing disappointments. He feels genuine sadness for those without a passion to rival his unwavering love for the greatest game on earth.