The Buffalo Sabres have traded Ryan O'Reilly to the St. Louis Blues in exchange for a 2019 first-round pick, a 2021 second-round pick, 2016 first-round pick Tage Thompson and veteran forwards Vladimir Sobotka and Patrik Berglund.
BUF gets 1st in 19, 2nd in 21, Tage Thompson, Vladimir Sobotka,Patrick Betglund for Ryan O'Reilly. No salary retained. STL pays ROR signing bonus.

— Bob McKenzie (@TSNBobMcKenzie) July 2, 2018
It's hard to get big-time centers in the NHL who can play a solid 200-foot game while still contributing in an offensive way. O'Reilly checks off all the boxes as a center as he is an elite faceoff man, an excellent 200-foot forward and he has scored upwards of 55 points in six consecutive seasons, not including the lockout-shortened 2012-13 season when he still scored an impressive six goals and 20 points in 29 games.
O'Reilly has recorded upwards of 30 assists in each of those six seasons and has scored over 20 goals in four of them, including 28 in 2013-14 while he was still a member of the Colorado Avalanche. He's eclipsed the 60-point mark three times in his career, two of those instances coming as a member of the Sabres with his most recent season of 24 goals and 61 points in 81 games being his best season with the team to date from a statistical standpoint, though his per-game totals were better in 2015-16.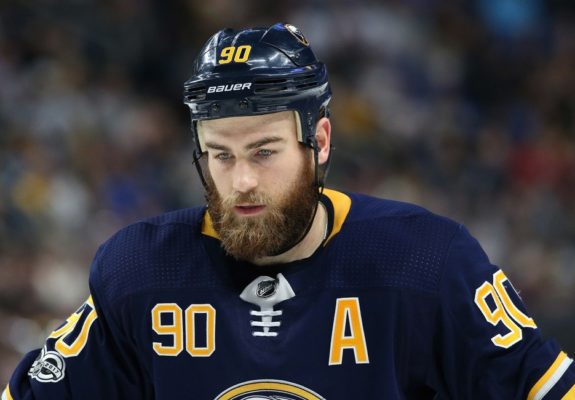 In his career, the 27-year-old has scored 155 goals and 422 points in 651 games and has consistently done his part on the ice. Things soured between O'Reilly and the Sabres last season, however, as O'Reilly became increasingly tired of losing – something the Sabres have done a lot of in recent seasons. With a significant contract that carries a cap hit of $7.5 million for the next five seasons without any form of no-trade or no-movement clause in his deal, the blues will be taking on a pretty significant contract – the catch is that they also cleared significant cap space in the process and may be better off as a result
Sabres Getting Experience and Coveted Assets
The soon to be 31-year-old Sobotka is signed for another two seasons at $3.5 million per season while the 30-year-old Berglund has another four seasons remaining on his contract that carries a $3.85 million annual cap hit. The return is satisfactory for the Sabres and given the pressure to get the deal done prior to midnight to avoid paying O'Reilly a $7.5 million signing bonus, the ability to get such adequate return by general manager Jason Botterill should be acknowledged.
In 57 games last season, Berglund scored 17 goals and 26 points. He has scored a total of 168 goals and 322 points in 694 games and brings postseason experience to the Sabres as well having played in the playoffs in seven of the last 10 seasons. Sobotka spent three seasons away from the NHL but has been a solid depth contributor since returning to the Blues. He also brings veteran experience to the Sabres in this deal though he and Berglund were likely included more as cap casualties than anything.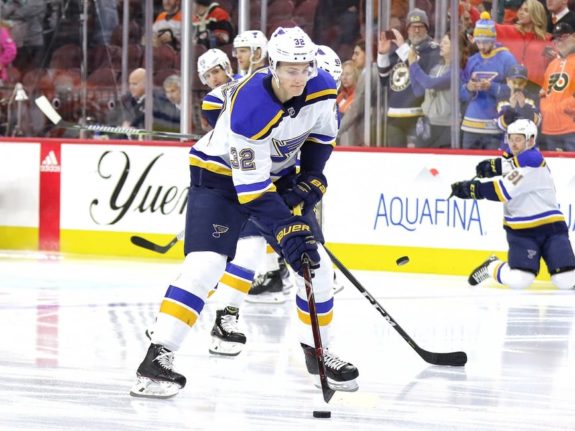 For the Sabres, the real values comes from the draft picks as well as Thompson. With only three goals and nine points in 41 NHL games in his rookie season as well as eight goals and 18 points in 30 AHL games in 2017-18, Thompson didn't have the best debut in the world. With that said, he's a 6-foot-5 center who knows how to score and produce points and has top-six potential at the NHL level.