The Minnesota Wild have agreed to terms on a one-year contract with veteran forward Eric Fehr.  The contract is valued at $1 million. Fehr is a first round (18th overall) draft selection of the Washington Capitals during the 2003 NHL draft. He will turn 33 years old in September of this year, shortly before the 2018-19 NHL season begins.
A veteran of 580 regular season games, Fehr split the 2017-18 season between the Toronto Maple Leafs and San Jose Sharks after a trade shipped him to California in exchange for a 2020 seventh round pick. He would also spend a portion of the season with the AHL's San Diego Gulls. During San Jose's playoff run he contributed a goal and an assist in 10 postseason games.
Across Fehr's 13 NHL seasons he has amassed 106 goals and 100 assists in the regular season for 206 points. His finest season offensively came with Washington in 2009-10 when Fehr scored 21 goals and 18 assists in 69 regular season games. Thus far this has been the only season to see him reach the 20-goal plateau. He won the Stanley Cup with the Pittsburgh Penguins during the 2015-16 season.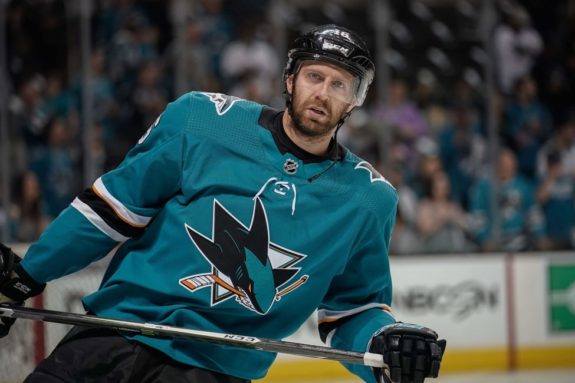 The Wild also signed Minnesota native Matt Hendricks. It is a one-year deal worth $700,000. The veteran centerman turned 37 years old on Jun. 17. Originally drafted in the fifth round of the 2000 draft, Hendricks did not play his first NHL games until the 2008-09 season as a member of the Colorado Avalanche.
After three and a half seasons with the Edmonton Oilers, Hendricks played all of this past season with the Winnipeg Jets. He scored five goals and eight assists in 60 regular season games. He went pointless in five of the Jets postseason games as well.
Hendricks has played a single game more than Fehr in their respective NHL careers during the regular season. In 581 games he has put forth 54 goals and 59 assists. A sturdy 210 pounds and 6-feet tall, Hendricks has also accumulated 703 penalty minutes. He can be a reliable fourth line center, and could likely be linemates with Fehr once the season gets underway.
Nick Seeler is another Minnesota-born player whose signing with the Wild was announced. The blueliner played his first year in the NHL this past season with Minnesota. The club re-signed him with a three-year deal worth $2.175 million. It is a nice signing to help round out the team's defense corps for this coming season and a bit beyond. The 25-year-old Seeler will have an opportunity to be a regular once the 2018-19 season gets underway. He is likely to see a full season of at least 70 games.
NEWS: #mnwild agrees to terms with defenseman Nick Seeler to a three-year, $2.175 million contract → https://t.co/HpTkjN1afA pic.twitter.com/lpxvZ93Kn5

— Minnesota Wild (@mnwild) July 1, 2018
Playing in 22 regular season games this past year, Seeler picked up four assists. He recorded the second-best plus/minus rating for a rookie defenseman in Wild history, finishing the season as a plus-10. In the postseason Seeler would play in all five playoff games for Minnesota. He was one of five Wild defenseman to do so.
In addition to Seeler, the Wild have made positive adjustments to their defense by adding veteran blueliner Greg Pateryn. The signing is a three-year deal worth $6.75 million. Pateryn turned 28 years old on Jun. 20, and had been a solid player on the back end for Dallas Stars all of last season. Prior to that he played parts of four seasons with the Montreal Canadiens. The Stars acquired him from Montreal as part of a Feb. 27, 2017 trade in exchange for Jordie Benn.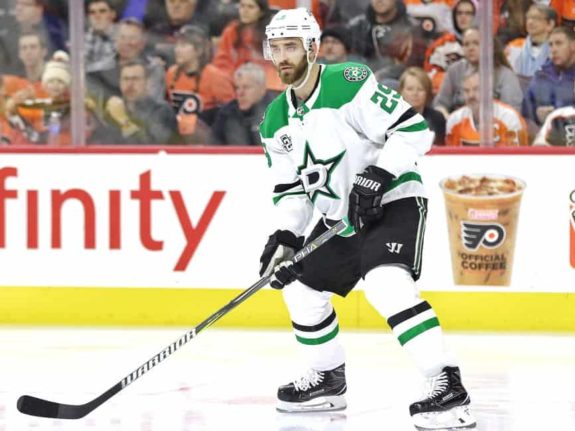 The best attribute of Pateryn's has to be his size. At 6-foot-3 and 224 pounds, he has proven to be quite formidable on defense. In 167 regular season games he has compiled 115 penalty minutes to go along with thee goals and 26 assists. The fullest season of Pateryn's NHL career so far was this most recent season in Dallas when he played in 73 games, and contributed a goal and 12 assists.