Taylor Hall isn't the only former Edmonton Oiler who signed with the Buffalo Sabres this offseason. Fellow 2010 draft pick Brandon Davidson joined Hall and Tobias Rieder as former Oiler draft picks signing with the Sabres in free agency. Ex-Oilers' coach Ralph Krueger also coaches the team.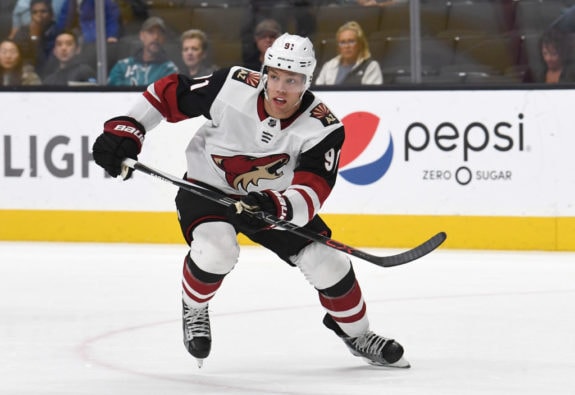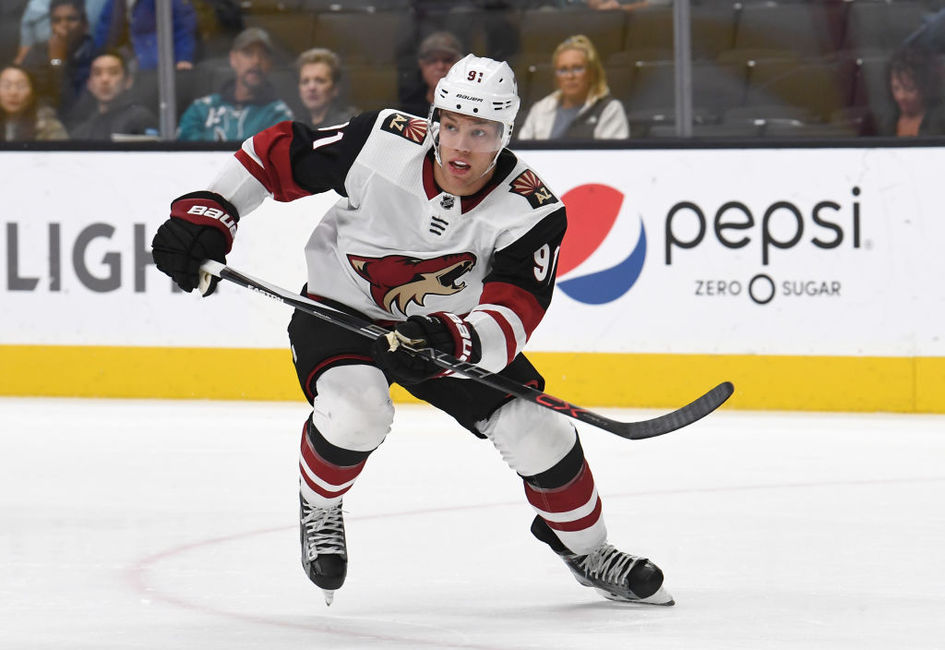 It is hard not to like the Taber-born Davidson, both as a player and a man. It is not only his journey to the professional ranks that has been difficult. Along with fellow Taber NHL alumni Devin Setoguchi, he has had to struggle with off-ice health obstacles.
Related: Can Setoguchi Resurrect His Career in Los Angeles?
To many observers, his success in overcoming them couldn't have happened to a nicer person. You can see it in the way journalists write about him. In early 2017, the Oilers' blog The Copper & Blue commented:
"When you listen [sic] any Brandon Davidson interview, there's a refreshing absence of the usual phlegmatic indifference displayed by athletes; he always looks happy to be there, answering questions with respectful attention and surprising eloquence. When I hear the local Edmonton media wax poetic about 'good Alberta boys,' I imagine this prototype to be epitomized by Brandon Davidson, whose rise against all odds to the NHL is a story that makes everybody intuitively root for him."

Minnia Feng (The Copper & Blue)
Davidson's Roots
Davidson was born on Aug. 21, 1991 in Taber, Alberta, Canada. Taber is a town of roughly 8,500 people, famous for its corn. According to Elite Prospects, five Taber natives have been drafted into the NHL. Only Davidson and Setoguchi have made much impact.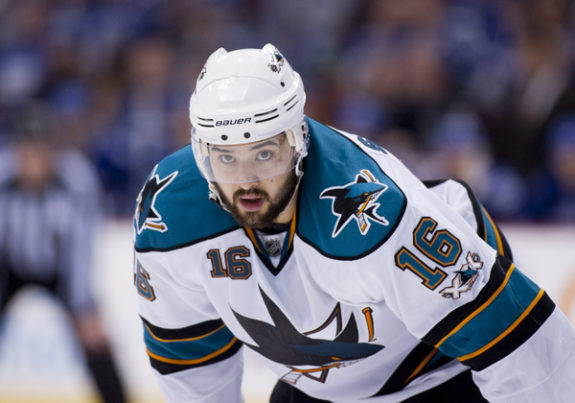 Many NHL players have had long and successful careers despite never being drafted. Davidson's challenges came earlier, when he wasn't chosen in the Bantam Hockey (13-15 years old) draft that Canadian Major Junior hockey teams use to stock their rosters.
Even as his family struggled to find the money to allow him to play hockey, Davidson persevered, playing a handful of games over two years as a 16/17-year-old with the Junior A Alberta Junior Hockey League (AJHL) Olds Grizzlys while also scoring 13 goals and 11 assists in 42 games for the Midget AAA Lethbridge Y's Titans.
His play there prompted the Western Hockey League (WHL) Regina Pats to put him on their list and he made the major junior hockey team in 2009-10. That season, Davidson was named Pats' Rookie of the Year. He played three full seasons with the Pats, serving as team captain in 2011-12. He was named to the WHL 2nd All Star Team in 2012.
Health Issues in the Minor Pros
Joining a long list of defencemen drafted in the late rounds by the Oilers that went on to make the NHL, the team took Davidson 162nd overall in the sixth round of the 2010 Entry Draft. He signed a contract with the Oilers in 2012. In his first full season with the team's American Hockey League (AHL) Oklahoma City Barons affiliate, Davidson was diagnosed with testicular cancer after a routine medical exam.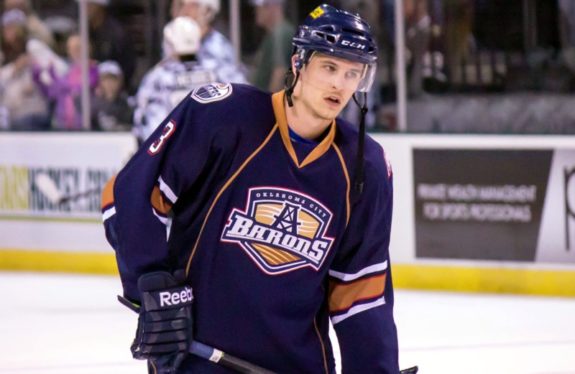 After undergoing intensive chemotherapy and surgery, Davidson was healthy enough to return to his hockey career with the Stockton Thunder of the ECHL.
Back with the Barons for the 2013-14 season, Davidson was awarded the Fred T. Hunt Memorial Award as the AHL player who best exemplified the qualities of sportsmanship, determination, and dedication to hockey. In three seasons with the Barons, he scored 28 points in 149 games and another nine points in 30 playoff games. It was enough for him to make the Oilers in 2014-15.
Davidson in the NHL
After just one point in 12 games with the Oilers the year earlier, 2015-16 was a breakout season for Davidson, scoring 11 points in 51 games and playing some top four minutes on the defence.
His game had risen so far that when it was announced he would miss some games after injuring his knee on a hit by Dustin Byfuglien in a game against the Winnipeg Jets, the Score called him "…arguably their most reliable defender…" saying he had " …emerged as a key member of the Oilers' defensive corps since forcing his way into the lineup in late October."
Related: Oilers: Is Brandon Davidson Ready to Explode?
The Oilers rewarded him with a two-year, $1.425 million contract in the offseason and fans were eager to see how he would progress, even after suffering a concussion after being hit by Tanner Pearson in a preseason game.
Instead, Matthew Tkachuk happened. In the 2016-17 season opener against the Calgary Flames, his very first NHL game, displaying a disturbingly frequent pattern of dirty play, he threw a brazen and deliberate slew foot on Davidson just seven minutes into Davidson's season. He went on to miss 10 weeks and 30 games with the injury and was never quite right for the rest of the season, even after he returned.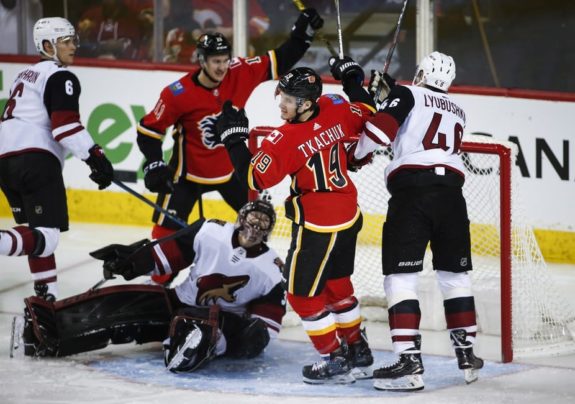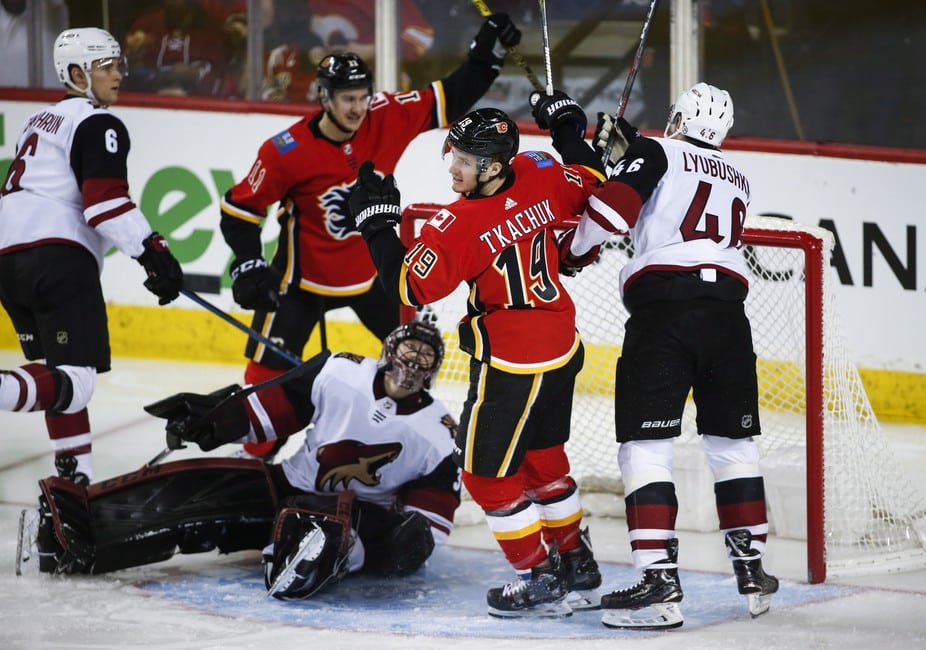 Davidson tried to take the high road after Tkachuk's deliberate attempt to injure:
"I was ready day one, and it's a terrible thing that I had to miss all that time for a dirty play," said Davidson on December 12 just prior to returning from injury. "I still think that was a slew foot, but it's uncontrollable, I can't do anything about it. Those things have a way of working themselves out, and a little discouraging to start the season that way, for sure, but I'm well-motivated and excited to get going here."

Davidson's thoughts on Tkachuk's slew foot, quoted in the Oiler blog The Copper & Blue
Not that Davidson forgot the dirty play, which has become Tkachuk's hallmark in the NHL, making it clear that he thought it was a cheap and deliberate act. Prior to a game against the Flames on Jan. 14, Davidson had this to say (from 'Davidson still angry over Tkachuk cheap shot,' Edmonton Journal, 01/15/2017):
"I was miserable for a long time over that… It's definitely a game I had circled on the calendar for a long time. It was a dirty play. It put a damper on things and put me behind the eight ball… What can you do? I'm just trying to battle back right now, find my game and find my confidence and make sure I'm getting geared up as we get closer to the playoffs… He shot the puck, it went up off my stick and into the mesh (above the glass). The whistle blew, we skated three seconds to behind the net and it was a slew foot, you can clearly see from the video."

Davidson, quoted in The Edmonton Journal
Noting that the NHL didn't hand out any supplementary discipline to Tkachuk for the dirty play, Davidson showed his displeasure. "I have no control over those things. It did end up in an injury, I think that should have been noted, but nothing was done."
Nothing was done by the NHL, but with the Oilers on track to make the playoffs in 2016-17 for the first time in a decade and desperate to provide an edge before the postseason began, Oilers general manager (GM) Peter Chiarelli made another in a series of questionable management moves.
On Feb. 28, he traded Davidson to the Montreal Canadiens for David Desharnais, whose only real contribution to the team came in Game 5 of the first round of the playoffs against the San Jose Sharks when he scored the game-winning overtime goal.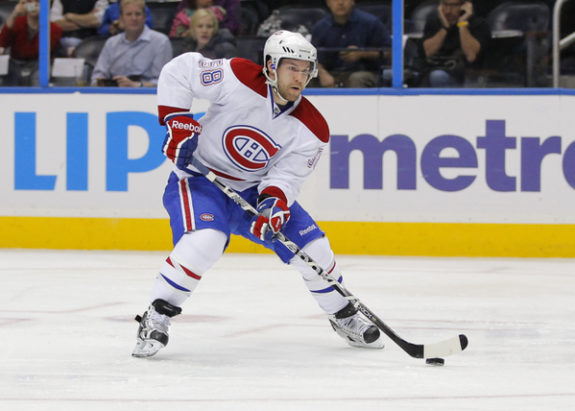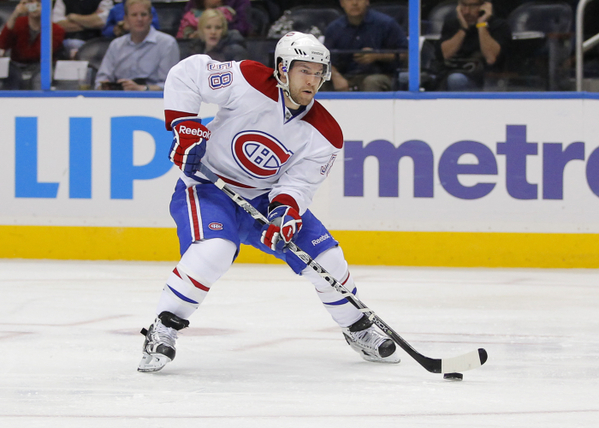 Davidson, meanwhile, played just three playoff games for the Canadiens, with no points or penalty minutes.
Putting Up Frequent Flyer Miles
Starting a pattern where he moved frequently between teams, Davidson was waived by the Canadiens early in the 2017-18 season and re-claimed by the Oilers the next day. Back with the Oilers again, he scored just four points in 23 games, along with 10 penalty minutes.
Earning first star in a game for two goals scored against the hated Tkachuk's Flames on Jan. 25, 2018 must have been terribly satisfying for Davidson. Unfortunately, a month later, he was on the move again, traded to the New York Islanders on Feb. 24 for a third-round draft pick.
The Islanders did not offer Davidson a qualifying offer when he became a restricted free agent that summer. Under contract to no team, he decided to accept a professional try-out with the Chicago Blackhawks for the 2018-19 season. Having to fight for his professional life again, Davidson made the team. Splitting time between the Blackhawks and their AHL affiliate Rockford IceHogs, he got into just 16 games between the two leagues, managing only two points.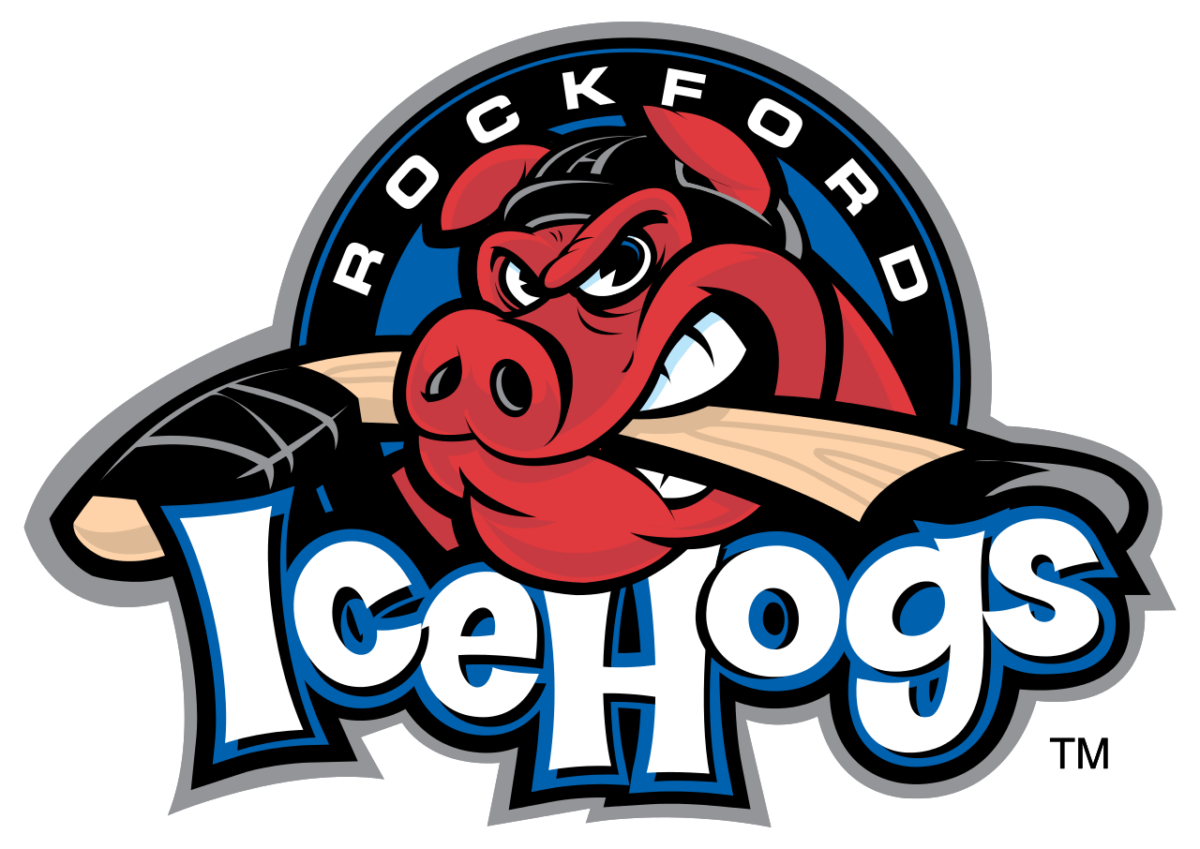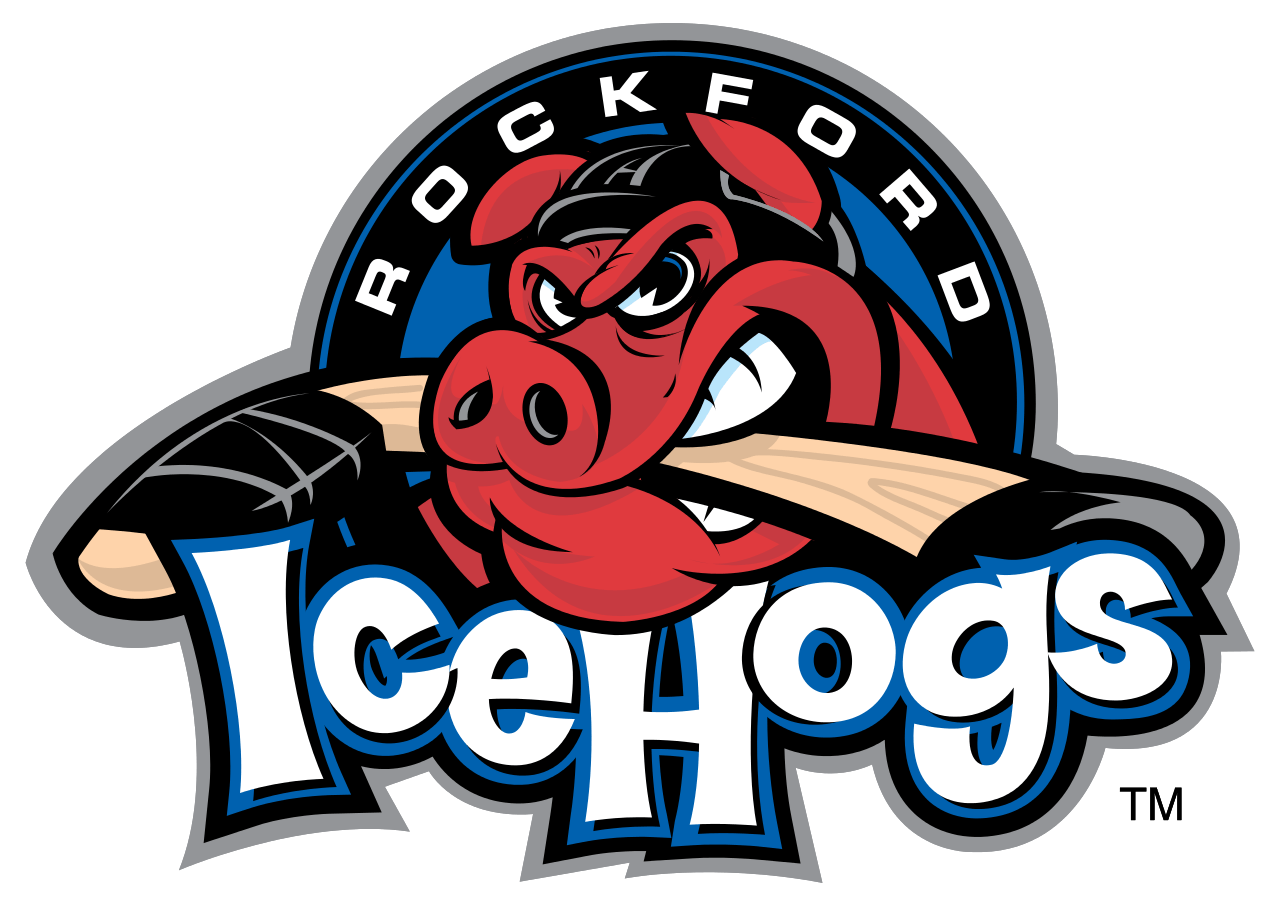 For the 2019-20 season, Davidson signed a two-way contract with the Flames, once again splitting time between the NHL and AHL. He put up quite good numbers with the Stockton Heat, 20 points in 34 games and 19 penalty minutes. That was good enough to lead the Heat's defencemen in points per game. In seven games with the Flames, he went pointless.
On Feb. 24 that season he was traded to the San Jose Sharks in exchange for future considerations. He managed just five games with the Sharks before the NHL regular season was cancelled due to the COVID-19 pandemic.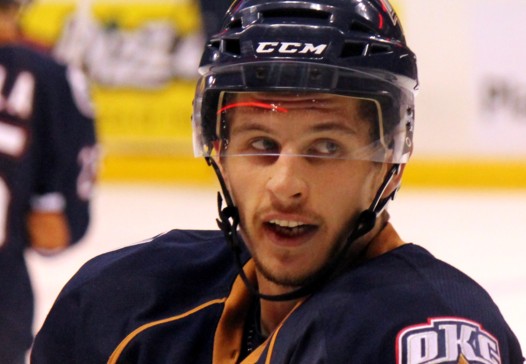 A free agent once again, Davidson signed a one-year deal for the league minimum with the Sabres for the 2020-21 season. The Buffalo News cited the move as a signing to address penalty killing and depth. (from 'Sabres address penalty kill, depth on slow first day of free agency,' Buffalo News, 10/11/2020) Davidson could end up playing an important role either on the Sabres or their AHL affiliate.
A Productive Career
Brandon Davidson:
A 10+ year-career on seven NHL teams and counting.
 23 points in 174 career NHL games.
Here is how one scouting service assesses Davidson:
Davidson is a no-nonsense, all-around defenseman. He does not excel in any one area, nor has many glaring weaknesses. He is a tireless competitor who plays a sound positional game, engages in tough battles and is willing to sacrifice his body to block shots or passes. His skating, pivots in particular, is still an area in need of improvement as is his decision-making and confidence when handling the puck. Davidson is adept at making the first pass out of the zone, but on the whole he is a calm, unremarkable player in terms of his offensive game.

Hockey's Future assessment of Brandon Davidson
Not bad for a corn-fed kid from Taber not good enough to be chosen in the Bantam draft. Good luck to you in Buffalo, Davidson. I'll butter up the corn for your return home once your career ends, hopefully not for another 10 years.
---
---