The Ottawa Senators have traded forward Mike Hoffman, Cody Donaghey and a fifth-round pick in the 2020 NHL Entry Draft to the San Jose Sharks in exchange for forward Mikkel Boedker, defender Julius Bergman and a sixth-round pick in 2020. This trade comes mere days after the controversy broke surrounding Hoffman's wife and Senators' captain Erik Karlsson's wife.
TRADE: The #Sens have acquired forward Mikkel Boedker, defenceman Julius Bergman and a sixth-round choice in the 2020 NHL Draft from the San Jose Sharks in exchange for Mike Hoffman, Cody Donaghy and Ottawa's fifth-round pick in 2020: https://t.co/5LnYzNZv6Q

— Ottawa Senators (@Senators) June 19, 2018
The controversy centered around a peace bond that Melinda Karlsson filed for on May 4 in an Ottawa Court, seeking for protection and alleging that Hoffman's long-time girlfriend Monica Caryk had posted hundreds of derogatory online messages directed at her, her husband and their unborn child.
Senators Getting Pennies on the Dollar for Hoffman
On the surface, it's clear that the Senators got significantly less in return for Hoffman than they would have liked. Taken in the fifth-round of the 2009 NHL Entry Draft, the 6-foot, 181-pound Hoffman has scored 107 goals and 230 points in 342 games, all win the Senators.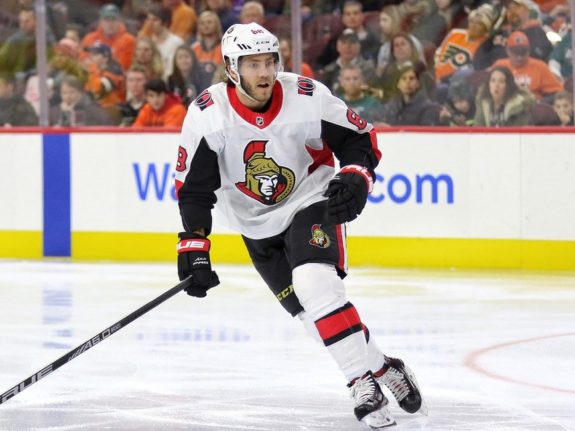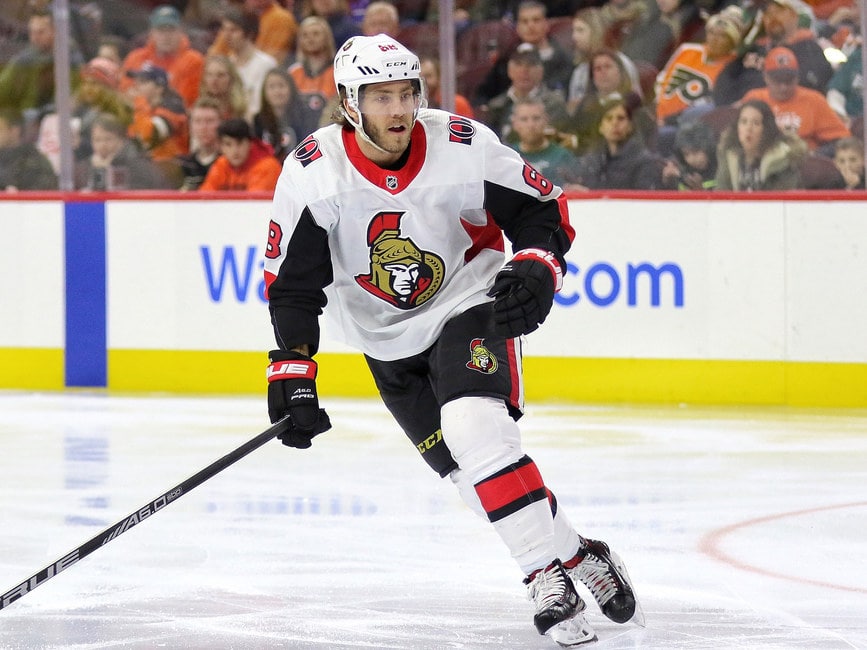 His consistency has been excellent with the team from season to season as he's scored upwards of 20 goals in four consecutive years following a slow rookie season in 2013-14. His career-high in goals came in 2015-16 when he tallied 29 while his career-high in points came in 2016-17 when he broke the 61 point mark for the first time (and only time to date) in his career.
Donaghey was undrafted out of the QMJHL and though he has decent size for a modern-day defender, the St. John's, Newfoundland native hasn't yet exhibited many signs that he could one day be an NHL player. To be fair, he's also only played one game in the AHL (coming in 2017-18) in addition to 54 games in the ECHL that saw him score nine goals and 16 points. There's still time for him to potentially turn into a contributor at the AHL or NHL level as he's only 22 years old but he almost certainly wasn't a major negotiating piece in this trade.
Boedker Yet to Reach Expectations
For the Senators, Boedker was taken one year before Hoffman in the 2008 NHL Entry Draft, though his draft stock was significantly higher as he was originally an eighth-overall selection by the Arizona Coyotes.
Despite breaking into the NHL right away as an 18-year-old in 2008-09, Boedker has never truly lived up to the hype that surrounded him coming out of the Kitchener Rangers of the OHL. While his speed has been impressive, Boedker's career-high in goals is still only 19 with his career-high in points coming in at 51, something he accomplished twice, both in 2013-14 and again in 2015-16.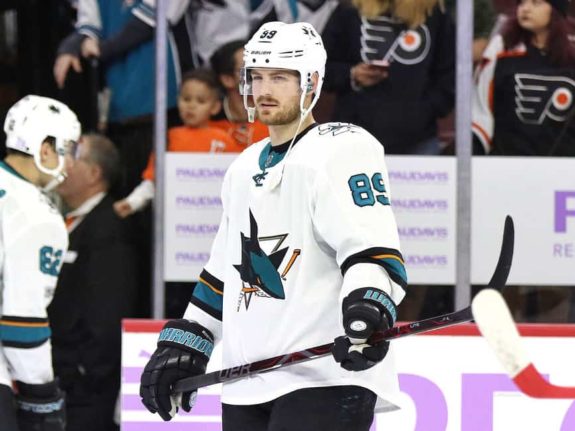 In addition to Boedker, the Sharks also received a second-round prospect from the 2014 NHL Entry Draft in Bergman. Though Bergman may not be a highly-touted prospect or a first-round pick like the Senators may have liked, his offensive game as a right-shot defender is certainly intriguing.
Posting 30 points in 64 games in 2016-17 in the AHL followed by 10 goal and 20 points in 65 games just last season, Bergman's ability to contribute offensively is something that shouldn't be underestimated. Whether or not his game every translates to the NHL is another story altogether but he certainly has potential.
Senators' Remarks on the Trade
When speaking about the trade, Senators' general manager Pierre Dorion had this to say:
"Today's trade showcases our determination to strengthen the future of the team by improving chemistry, leadership and character in the locker room and on the ice," said Dorion. "We are confident it is a step in the right direction for the long-term success of this organization."
"Mikkel Boedker is a competitive, versatile, two-way forward who can play both wings," added Dorion. "He has a track record of playing his best hockey in the most important games, including the playoffs and internationally. His skill set – in particular his speed – along with his veteran leadership fits with our vision for the team."