The last time the Montreal Canadiens concluded a regular season with less than 75 points, the vast majority of prospects eligible for the 2018 NHL Draft had yet to be born.
The 2017-18 season was an abysmal one for the Canadiens, whose lack of scoring and general team depth ravaged the franchise over the course of their 82-game campaign. Not only did the storied franchise fail to generate crucial depth scoring but their defence was porous and goaltending inconsistent.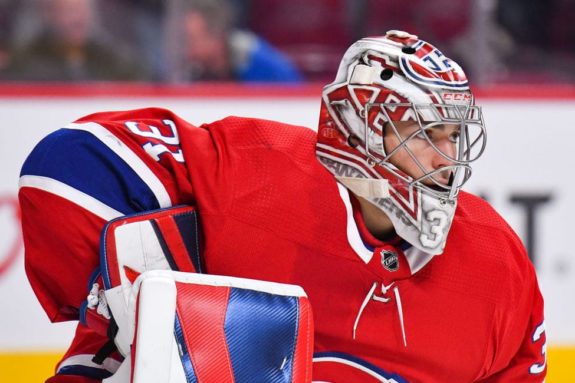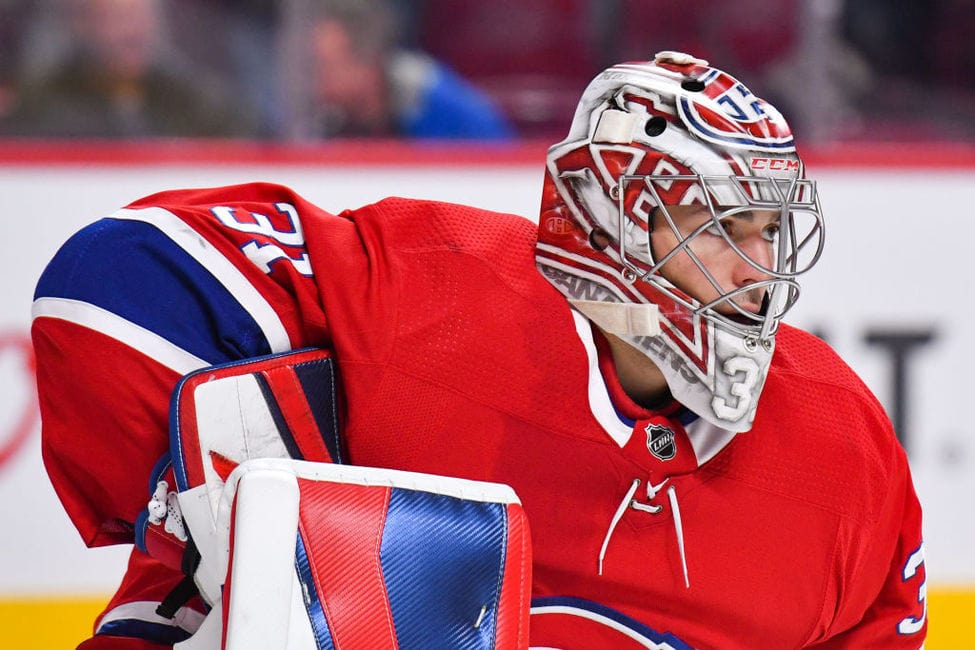 Although injuries to star goaltender Carey Price certainly deflated Montreal's season, a number of glaring issues have arisen which require undivided attention before the Canadiens can legitimately compete. And, while adding greater depth will certainly be a task at the top of the list, no issue will be more important for General Manager Marc Bergevin to resolve than his team's absence of a definitive first-line centre.
Fortunately, Montreal picked a great year to play poorly, as the franchise's third-overall pick will serve them well and add a solid young player to the organization. However, although Filip Zadina will certainly garner the attention of the Canadiens' faithful, there is a different young player which Montreal should highly consider selecting.
Wanted: A First Line Centre
Montreal's lack of a quality and consistent first-line centreman arguably dates back to the 2008-09 season, when longtime team captain Saku Koivu last laced up his skates for the Canadiens.
As a 13-year veteran in Montreal, Koivu brought passion, leadership, and offensive ability to the ice on a nightly basis. Although he didn't record immense scoring totals, Koivu unquestionably improved the play of those around him while standing as a strong pillar within a consistently successful Canadiens squad.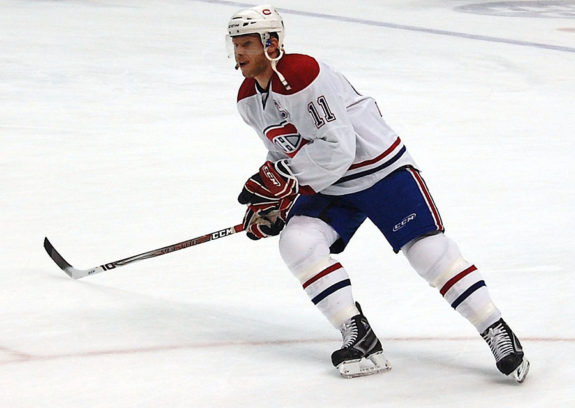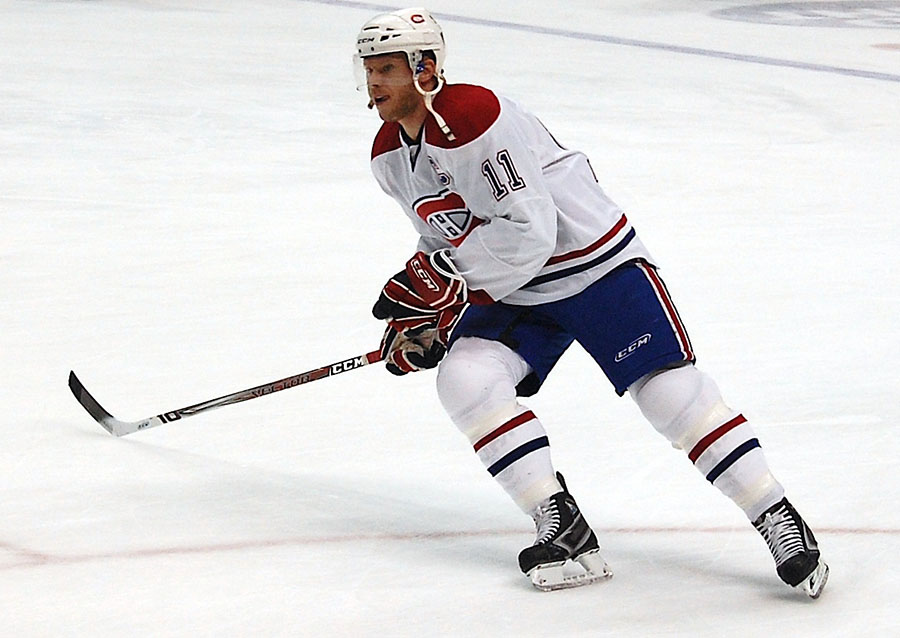 However, since Koivu's departure and subsequent retirement, Montreal has been devoid of a natural and capable first line centre. Sure, players such as Tomas Plekanec, David Desharnais, and Phillip Danault have filled in admirably in recent years, however, Montreal desperately needs to acquire a centre capable of leading the Canadiens at both ends of the ice.
Fortunately, the rapidly approaching 2018 NHL Draft could offer a solution to Montreal's decade-old deficiency.
Montreal and the 2018 NHL Draft
The 2018 class of NHL prospects is not only incredibly talented but remarkably deep.
Although there is a clear separation between the top of the pack and those slated to be chosen later in the first round, each of this year's top-31 prospects boast the potential to become impact players at the NHL-level. However, what makes the incoming crop of prospects especially unique is the wealth of defencemen and wingers available in comparison to the relatively low number of elite-level centres eligible.
RELATED: THW's 2018 Draft Guide
In fact, according to NHL Central Scouting's Final Ranking, no centre is projected to be chosen in the top-10 overall. The last time such a rarity occurred was in 2012 when the first centre selected in the NHL Draft was Mikhail Grigorenko — 12th overall by the Buffalo Sabres.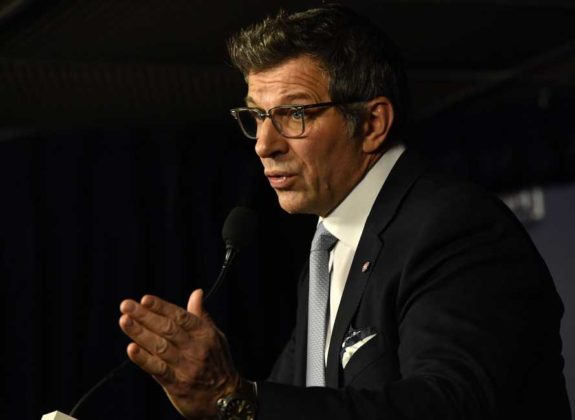 With this being said, it must be the goal of Bergevin and the Canadiens to ensure such a rare occurrence does not transpire in 2018.
Although there will be a bevy of highly promising youngsters available to Montreal at third-overall, the franchise must aim to address its glaring organizational needs rather than simply select the best player available. Yes, adding a player such as Zadina would be a tremendous addition, however, with no quality first-line centre to play alongside, the Canadiens would surely stifle the young Czech's personal development.
So, when Bergevin takes to the draft stage in Dallas, he must legitimately consider drafting the top centre available in this year's class: Jesperi Kotkaniemi.
Meet Jesperi Kotkaniemi
If Montreal wishes to contend in the near future, they must take a close look at Kotkaniemi — a product of Pori, Finland who rocketed-up draft rankings throughout the 2017-18 season.
Rated as the ninth-best European prospect in NHL Central Scouting's Midterm Ranking, Kotkaniemi ascended to the sixth-best by the time this past season had come to a close. Further, despite being placed as the 22nd-best prospect overall in my personal January Top-31 Ranking, Kotkaniemi jumped to 12th overall by the time my Top-31 Prospects in June was published.
How was Kotkaniemi able to rise so significantly within a variety of rankings, you ask?
Kotkaniemi's Scouting Report
What became increasingly evident as the 2017-18 season progressed was Kotkaniemi's uncanny ability to face and dispose of any and all obstacles in his path.
Despite playing for Ässät in the Finnish Elite League as a 17-year-old, Kotkaniemi was not overcome by his older and more experienced competition. Already boasting great size at 6-foot-2 and 190-pounds, Kotkaniemi was able to handle himself with strength and poise — allowing the youngster to become an offensive catalyst for his team despite his young age.
In possession of a great shot, soft hands, and incredible on-ice vision, Kotkaniemi can shoot and pass the puck with authority and can do so with remarkable consistency. What's more is that Kotkaniemi already plays a sound two-way game, allowing him to strip his opposition and secure possession in the defensive zone before blasting up the ice and into his opponents'.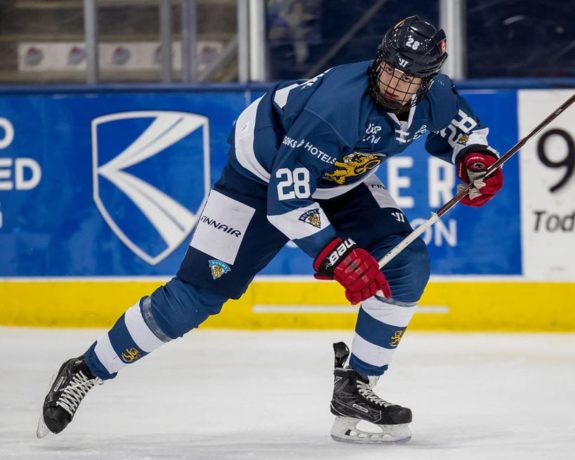 In terms of a comparison to a current NHL player, perhaps no one is more similar than Aleksander Barkov of the Florida Panthers.
Like Barkov, Kotkaniemi owns great size, excellent skating, and the ability to move throughout the ice with ease while in possession of the puck. Further, Kotkaniemi also knows how to use his size to his advantage, using his legs to shield the puck and massive frame to operate below the goal line. Finally, like Barkov, Kotkaniemi combines his soft mitts and intelligence to devise and complete complicated offensive plays with relative ease — an ability which makes the youngster as dynamic as he is promising.
The Bottom Line
At the end of the day, it is abundantly clear that the Canadiens must consider drafting Kotkaniemi with their third-overall selection in the 2018 NHL Draft.
Desperate for a centre capable of logging major minutes in critical situations, Kotkaniemi's sound two-way game and innate offensive instincts could provide Montreal with crucial stability down the middle of the ice for years to come. Sure, Jonathan Drouin could progress into an elite centre for the Canadiens, however, the recent departure of former third-overall choice Alex Galchenyuk has stripped Montreal of what little depth they once boasted at the position.
Although there will be a great deal of endlessly talented and arguably more appealing prospects within Bergevin's grasp come draft day, the veteran Montreal manager must push impulse aside if he wishes to secure balanced future for his franchise.