Jesperi Kotkaniemi
2017-18 Team: Ässät, Liiga (#31)
Date of Birth: July 6, 2000
Place of Birth: Pori, FIN
Ht: 6'2" Wt: 190 lbs
Shoots: Left
Position: C
NHL Draft Eligibility: 2018 first-year eligible
Rankings
The top of the NHL Draft is usually known for a good crop of centers that are available for lottery teams in order to help build their teams for the future. This draft however is different than the norm. Depending on how the first round goes, we might not see a center go in the top-10. That is almost unheard of.
The top of the draft is full of star potential defensemen and wingers. This presents a unique opportunity for teams that need a center later in the lottery or after. Perhaps at the top of this list is Finland's Jesperi Kotkaniemi.
RELATED: THW's 2018 Draft Guide
Kotkaniemi just completed his first full season in Finland's top men's professional league Liiga. At just 17 years old, he put on a display against grown men. His line of 10-19-29 in 57 games is extremely impressive for someone of his age. Surely teams must be taking advantage of his defensive flaws. Well that's not necessarily true either as demonstrated by his -1 rating for the season. He's a good defender as well.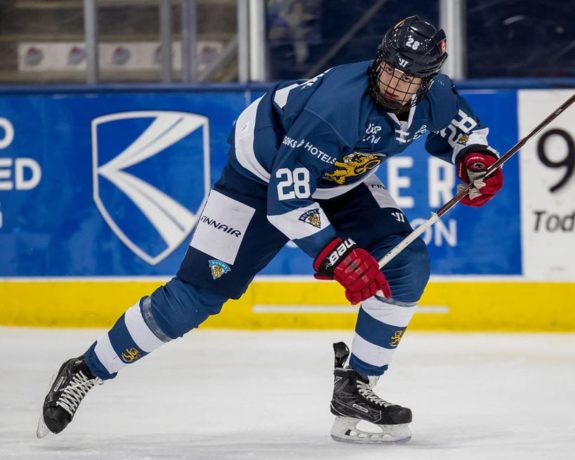 Kotkaniemi also shined on the big stage at the World Juniors. He helped his team win gold at the U18's and was named a top player. He also played at the U20's and averaged a point per game. What is he doing that's giving him such impressive numbers?
Kotkaniemi is one of the most creative players available. He can lead the rush on his own or find the open player and utilize his pinpoint passing. He can play in all situations including both special teams units and will take big faceoffs late in games. He's had a ton of responsibility for someone who's not 18 yet and won't be until after the draft.
I have three questions overall about Kotkaniemi. His skating is ok but does lack an explosive first few steps. Once he's in motion it's fine. Will he be able to improve on his acceleration especially against players who have that first step? He also has a good frame at 6-foot-2 and 190 pounds. He does need to add strength if he wants to become a number one center. That's certainly doable for him. The other thing is that he is under contract with his Liiga team. Anyone who drafts him is drafting for the future and won't see him for two more seasons. Who is willing to take him knowing he's not in the immediate plans?
Other THW Draft Profiles:
Jesperi Kotkaniemi – NHL Draft Projection
Most of the industry lists Kotkaniemi as a first-round pick in the late lottery range. Some consider him the best available center in a year where that position is thinner than normal. He falls within my top-15 overall given his skill set and that he's producing in Finland's top league as a teenager. He checks in at 12th overall for me.
Quotables
"A smart forward with a dangerous shot, Kotkaniemi possesses a high hockey IQ and determination with the skills to back it up. Positions himself well and often seems to be a step ahead of plays. Stickhandling and creativity allow him to split professional defences as a teenager. Decent size and frame, yet a very capable skater." –Elite Prospects
"Alert and versatile forward with good speed and a wide range of attributes who has performed well beyond expectations as a 17-year-old playing key minutes in Finland's top league. Kotkaniemi comes across as a smart, clean player with or without the puck and can play either center or wing. He is used on the penalty kill and in late-game situations, showing defensive prowess regardless of the job he's assigned. He has a nose for sniffing out opposing intentions, and his quick hands and keen vision can turn a run-of-the-mill enemy breakout into a quality chance for him or his mates. One skill that stands out is his playmaking ability — Kotkaniemi is quite creative with the puck and threads the needle with ease. Kotkaniemi is a central figure on the power play, where he likes to control the puck along the wall and look for backdoor cutters or point men open in the high slot. Although he comes across as a playmaker rather than a finisher, Kotkaniemi has an excellent shot/release combination and can corral a puck in traffic and still wire it on net. He makes up for an average first step with excellent awareness and anticipation, and he's difficult to knock off the puck once he maintains control. Strong on his skates and heavily involved in puck battles, Kotkaniemi is highly reliable on odd-man rushes but also nimble enough to cut sharply across the grain and throw defenders into a state of confusion." –Steve Kournianos/The Draft Analyst
"In a draft that is very thin on center at the top of the draft, Kotkaniemi is arguably the top option at his position. Kotkaniemi has good size and distributes the puck well using his soft hands, creative vision and playmaking ability. In addition, he is a responsible defensive player. Kotkaniemi is not a bad skater, but it is one aspect of his game that could stand to add an explosive element and give him improved breakaway speed with a more explosive first step. Kotkaniemi was a surprise omission for Finland at the World Junior, and playing key minutes as a 17-year-old against men in Liiga for Assat is producing at 0.5 points per game, and playing in key offensive and defensive situations. While he may have a high NHL certainty and upside it is important to note he has two-years remaining on his current contract in Finland." –Peter Harling/Dobber Prospects
Strengths
Arguably best 2-way center available
Very creative
Quick hands
NHL shot/release
Under Construction (Improvements to Make)
Skating, acceleration
Continue to improve strength
NHL Potential
Kotkaniemi is arguably the best available center in this draft. His upside is that of a top-6 center with top line upside. While he is clearly below the elite level, he does so many things well and has the chance to work his way into a leading role on your team.
Risk-Reward Analysis
Risk – 4/5, Reward – 4.5/5
Fantasy Hockey Potential
Offence – 8.5/10, Defence – 8/10
Awards/Achievements
Kotkaniemi won two medals at the U18's for Finland, a silver in 2016-17 and a gold in 2017-18. He was also named top-three on Team Finland in 2017-18 at the U18's.
Interview/Profile Links
Videos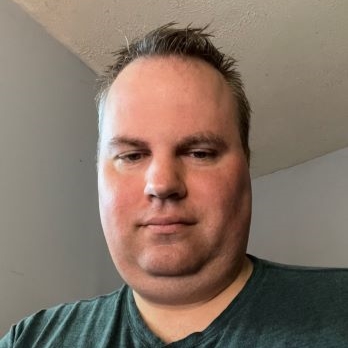 I am a fully credentialed writer who covers the Columbus Blue Jackets, Cleveland Monsters and Erie Otters as well as the Ontario Hockey League and NHL Draft. The 2022-23 season will mark nine seasons with the Hockey Writers. I am also the site's Credentials Manager. Please take note of the updated Twitter handle: @mark_scheig.