It doesn't take an Einstein to realize that the NHL has a huge problem. The league is plagued by a breed of players who lack self-control and respect for their opponent. It is the NHL's major crux — headhunters.
Players targetting the head has been a big topic in the league for a long time now. Debates are had on how the Department of Player Saftey (DoPS) disciplines players who dish out dirty hits. The most recent example is the response to Tom Wilson's three-game suspension. Some believe this suspension could usher the league into a new era in terms of disciplining its players.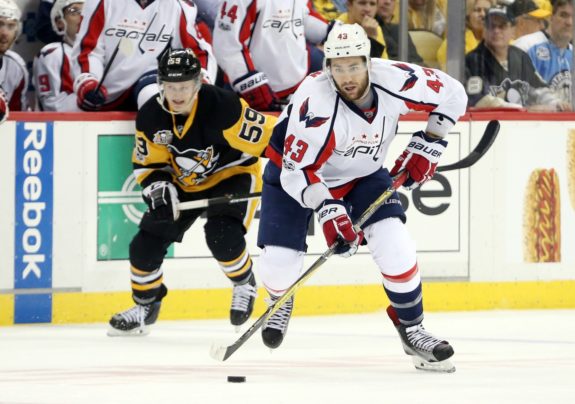 Clearly, something isn't working in the manner that the DoPS handles its reprimanding of the league's players. Wilson, like many of the leagues dirtiest players, is a repeat offender. So, do you really think a three-game suspension is going to dissuade the Washington Capital from pulling another stunt like that?
NHL Too Soft on Headhunters
Nazem Kadri received a three-game suspension during the Toronto Maple Leafs and Boston Bruins first-round playoff series. Kadri is also a repeat offender. The illegal hit on Tommy Wingels was one of the more brutal plays the NHL has seen this year. All of this begs the question: why just three games?
Nazem Kadri has been suspended three games for his hit on Tommy Wingels last night. pic.twitter.com/8FUlyGj7mm

— NHL on NBC Sports (@NHLonNBCSports) April 14, 2018
Well, the answer to that is the fact that the Kadri and Wilson suspensions occurred during the postseason. Postseason games most certainly hold more weight than a regular season game. If you consider that the maximum number of games a team can play in the playoffs is 28, a three-game suspension accounts for 10.7% of the NHL's second season.
Comparatively, a three-game suspension during the regular season, which seems to be a common length for hits to the head, is roughly 3.7% of an 82-game NHL season. This length of a suspension is not enough judging by a number of players' suspension histories.
Now consider the National Football League (NFL). While the two leagues are very different, the NFL has had a problem with headhunters as well, dishing out suspensions for what are deemed as helmet-to-helmet collisions.
In 2016, Cincinnati Bengals linebacker Vontaze Burfict — a repeat-offender like Kadri, Wilson and a number of NHL players – received a three-game suspension and was even required to meet with NFL commissioner Roger Goodell. But what must be noted is the fact that this length of suspension makes up for over 18% of a 16-game NFL season. That is roughly equivalent to a 15-game suspension in the NHL's 82-game campaign.
Brad Marchand is widely considered one of the dirtiest — if not the dirtiest — active player in the NHL. He has received a great number of suspensions for his antics. It is also apparent that Marchand is one of the Boston Bruins' best players. He recorded 34 goals and 51 assists during the 2017-18 season.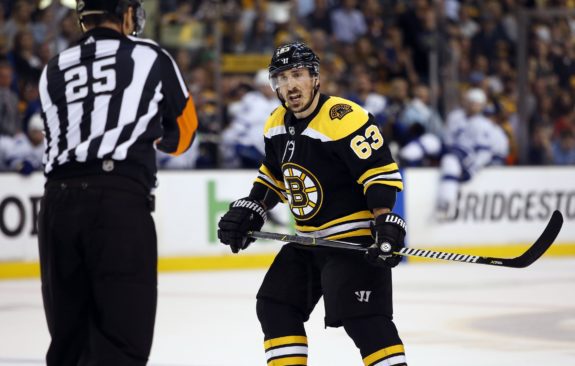 On Jan. 4 of this year, the notorious winger received a five-game suspension for an illegal elbow to the head of Marcus Johansson of the New Jersey Devils. While the Bruins managed to continue finding success without Marchand (judging by their 4-1-0 record during his suspension), imagine if they had gone 0-5-0. Still, that would not have a drastic effect on Boston's year. A five-game suspension is roughly 6.1% of an NHL season which would leave the team plenty of time to steady the ship.
Now, if Marchand was out for 15 games, then panic would likely ensue in Boston. A 15-game suspension accounts for 18.3% of an NHL season, leaving the Bruins just over 80% of the year with their star winger compared to the roughly 94% following the five-game suspension. The former percentage is even less if you consider the fact that the suspension was handed out halfway through the season.
Eradicate Headhunting
Let me be clear, however: it is not the cause of panic that I'm calling for — it is an end to headhunting in the NHL. A suspension of 10-plus games, which is equivalent to 12.2% of an 82-game campaign, would most certainly draw the attention of every player in the league.
This is what is required. The whole league needs a wake-up call that says "Hey, your team is going to suffer if you dish out a headshot." More personally for the player, imagine the amount of money they would lose as a result of a longer suspension.
At the end of the 2017-16 season, Kadri was suspended for four games for a cross-check to the head of the Detroit Red Wings' Luke Glendening. Due to his annual salary of $4.1 million, the Maple Leaf was making $50,000 per game which resulted in him forfeiting $200,000. If Kadri was suspended for 15-games, he would have forfeited $750,000 – certainly a penalty an NHL player would think twice about.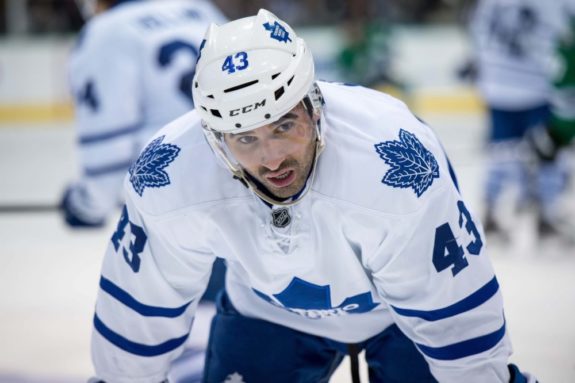 The first clause of Rule 124 of the International Ice Hockey Federation (IIHF) Rule Book states the following:
'There is no such thing as a clean hit to the head. Whether accidental
or intentional, every direct hit to the head or neck of an opponent will
be penalized.'
That means whether or not a player was directly targeting an opponent's head is not up for debate. Either way, a player will be disciplined if his hit makes direct contact with another player's head or neck.
This rule ought to be implemented in the NHL. The DoPS, along with league officials, often times seem to get caught up analyzing a player's intent when they make a dangerous hit. In most cases, there is no way of really knowing what is going through a player's mind when he is delivering such a hit, no matter the number of replays you watch. Thus, in the name of consistency, any hit to the head, regardless of circumstance, is deserving of at least a two-minute minor and also warrants a hearing.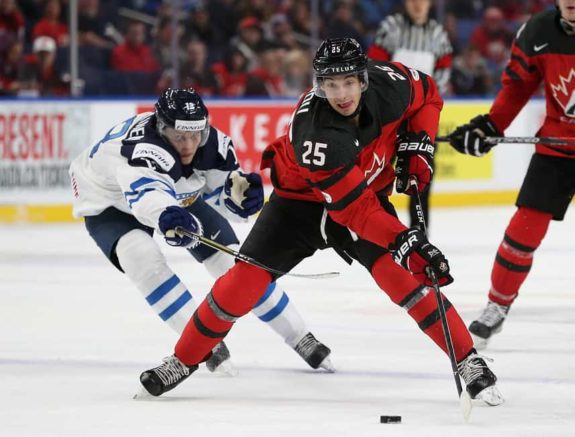 Even if that hearing does not result in disciplinary actions, a conversation with the DoPS ought to be mandatory. The league still needs to judge every headshot differently, but a discussion with a player — even if it is clear that he was attempting to avoid contact — should be a given.
The penalizing of a hit also seems to have a lot of influence over the DoPS' rulings. In many instances, the DoPS makes it clear that they have considered the fact that the player was disciplined for his actions. Take Kadri's most recent suspension for instance. The first sentence in the DoPS' explanation of the suspension is as follows:
'Thursday night in Boston, Maple Leafs' forward Nazem Kadri was assessed a major penalty and game misconduct for this hit on Bruins' forward Tommy Wingels.'
One way the NHL can change the way they handle suspensions is handing them out based on the percentage of the season a player would miss, not the number of games. The shorter suspensions don't seem to be harsh enough – after a five-game suspension, do you really expect Marchand to never dish out another dirty hit for the remainder of his career?
The league should also make it clear that any hit to the head, intentional or otherwise, is deemed illegal and worthy of a penalty. It would be up to the ref's discretion whether or not that is a two-minute minor, a double minor, of a game misconduct penalty.
Headhunting is a huge problem in the sport right now, and there doesn't seem to be a single sign of it being extinguished any time soon. Big changes are required by the NHL if it plans on protecting its players. Otherwise, expect to see more concussions and career-ending hits with little retribution.