John Chayka, the general manager of the Arizona Coyotes, has been an extremely busy man since the NHL's regular season came to an end on Apr. 7. The 'Yotes have made multiple trades and signings over the past two-plus months, and they could continue to be active as we approach the start of both the 2018 NHL Entry Draft and unrestricted free agency, which will take place on June 22 and July 1, respectively.
Chayka Finds (and Keeps) the Franchise Goaltender
First, Chayka got the offseason started early on Apr. 5 by locking up goaltender Antti Raanta to a three-year, $12.75 million contract extension after the first-year starter put up a .930 save percentage in 47 games. Raanta suffered through various injuries throughout the season, but was arguably the Coyotes' most valuable player down the stretch, when the team went 17-9-3 over their final 29 games.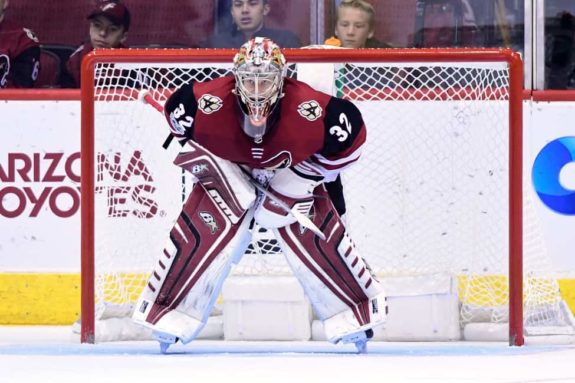 Indeed, the 'Yotes struggled badly without Raanta on the ice in 2017-18, as backup goaltenders Scott Wedgewood, Darcy Kuemper, Adin Hill and Louis Domingue combined for a dismal 8-24-6 record throughout the course of the year. Raanta was particularly good during the second half of the season – in 19 games following the NHL's All-Star break from Jan. 26 to 29, the 29-year-old went 13-4-1 in 18 starts and posted a ridiculous save percentage of .945 to go with a minuscule 1.80 goals-against average.
These numbers are clearly unsustainable over a full season, but locking up Raanta was an important step towards keeping Arizona's rebuild on the right track, and Chayka wasted absolutely no time in getting a deal done.
Coyotes Shore Up the Bottom Six
Chayka followed up the Raanta signing with another roster move on May 3, when he shipped winger Jordan Martinook and a 2018 fourth-round pick to the Carolina Hurricanes in exchange for veteran centerman Marcus Kruger and a 2018 third-round pick. Kruger, who has one year remaining on his three-year, $9.25 million contract, won the Stanley Cup as a Chicago Blackhawk in 2013 and 2015 and brings more than 500 games of combined regular season and playoff experience to Arizona's young lineup.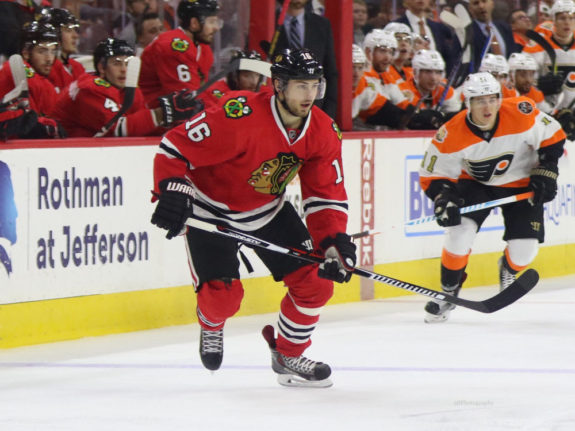 Although he likely won't provide much in the way of offense, Kruger should play a key defensive role (a la Boyd Gordon) in Arizona's bottom six next season – he won 55.4% of his faceoffs in 2017-18 with the 'Canes and, like Martinook, is capable of eating up a significant amount of penalty kill minutes night in and night out.
Chayka Addresses Organizational Depth
Later in May, the Coyotes signed a few overseas free agents – first, 29-year-old forward David Ullstrom was brought in from the Swedish Hockey League on May 15, and right-handed defenseman Ilya Lyubushkin was brought in from the KHL on May 23.
Ullstrom, a fourth-round pick of the New York Islanders in 2008, has spent the last five seasons playing overseas, but did suit up for 49 games in the NHL from 2011 to 2013, scoring six goals and adding seven assists in the process. He'll likely start the season in the AHL, but he could be a mid-season call-up if injuries strike the Coyotes' forward group.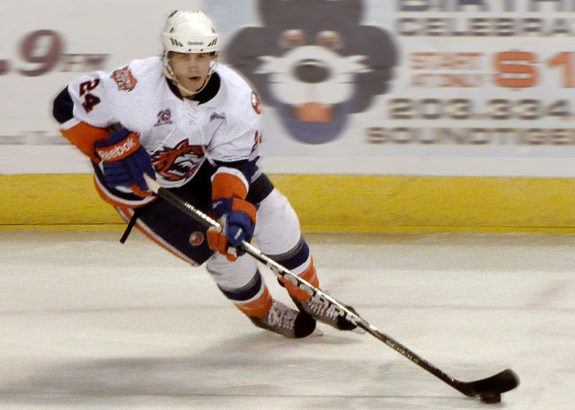 Lyubushkin, who is 24, has spent the last five seasons with Lokomotiv Yaroslavl in Russia, recording 12 goals and 24 helpers in 257 career regular season games and another two points in 53 career playoff games. Clearly, he'll be counted upon for his defensive abilities more than his skills with the puck, but he does have one factor working in his favor – the Coyotes have a shortage of NHL-caliber right-handed defensemen, with only Jason Demers under contract as of this writing. Unless Chayka brings in a free agent or two over the summer, Lyubushkin could start the season on the NHL roster as the team's seventh defenseman.
In addition to the two free agent signings, the Coyotes made two minor trades as well – defenseman Kyle Wood was traded to the San Jose Sharks on June 14 in exchange for forward Adam Helewka, and, in a separate deal on the same day, forward Mike Sislo and defenseman Brandon Hickey were shipped out to Buffalo for forward Hudson Fasching.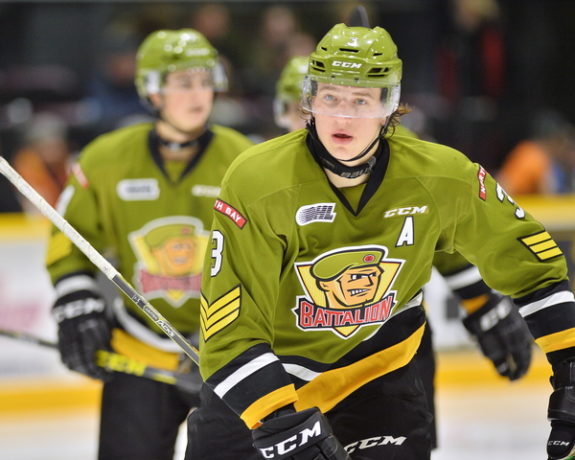 The Wood trade, in particular, was a bit surprising. The young defenseman was an AHL All-Star a year ago and has recorded 62 points in 119 career AHL games. Additionally, he's right-handed, and, as previously mentioned, the right-hand defenseman position is one where the Coyotes are weak at the present time. Many thought that the 6-foot-5 Wood, who was the last remaining piece from the Mikkel Boedker trade in 2016, would eventually become a regular in Arizona's lineup, but it's clear that Coyotes brass felt different.
At any rate, Wood will receive a fresh start in San Jose, while Hewelka will most likely join a solid Roadrunners team which just finished with the best regular season record in the AHL's Western Conference.
Ekman-Larsson Stays Home
The No. 1 priority of the offseason was, undoubtedly, to re-sign all-world defenseman Oliver Ekman-Larsson to a contract extension, and it appears as if Chayka managed to take care of this quickly. So quickly, in fact, that Ekman-Larsson's eight-year contract extension worth a rumored $8.25 million per year hasn't yet been made official.
Despite the fact that contracts can't be made official until July 1, news broke early last week that Ekman-Larsson and the Coyotes had reached a verbal agreement on an extension that would keep the 26-year-old in Arizona for the better part of the next decade. Ekman-Larsson had been saying for years that Arizona is the place he wants to be, and he indeed made good on his word as he will remain with the Coyotes for the foreseeable future.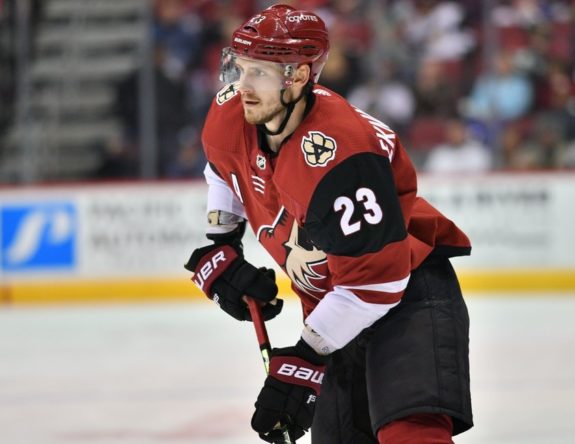 The Ekman-Larsson contract extension is a huge step forward for the franchise in many ways. First, it shows that owner Andrew Barroway isn't afraid to open the checkbook to keep players around. Second, Ekman-Larsson's long-term commitment to the Valley of the Sun will go a long way toward convincing big-time free agents that Arizona – with its 70-degree winters, vibrant nightlife, and year-round golf – is an attractive destination for the league's premier players.
Third, with his future finally settled, the franchise can now move forward with naming Ekman-Larsson as the next 'Captain Coyote'. There's really no one else on the roster who deserves the honor more – 'OEL' is the last remaining player from the 2012 Pacific Division championship squad and is, both inside and outside of Arizona, the team's most visible and recognizable player.
Ekman-Larsson has already committed to the Coyotes for the next eight seasons. Now, it's time for the franchise to reward his loyalty and award their superstar the captaincy.
Domi Out, Galchenyuk In
Before being dealt to the Montreal Canadiens, former Coyotes forward Max Domi had been included in trade rumors for quite some time. Many in Arizona (including myself) felt that he wouldn't be moved, though, as Domi had emerged as a fan favorite due to his likable personality and community involvement, as well as his tendency to stand up for both himself and his teammates on the ice.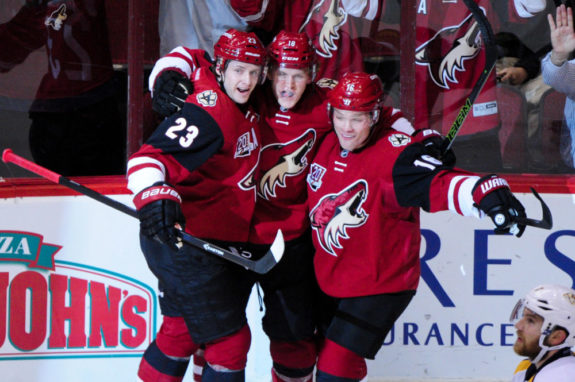 However, everything changed last Friday when Domi was shipped off to Montreal in exchange for Habs forward Alex Galchenyuk. The trade was yet another one-for-one transaction for Montreal, and another in a long line of questionable deals that general manager Marc Bergevin has become infamous for during his tenure as GM. One can usually get a good read on how a trade is being received based on the social media reactions of fans and writers, and the near-unanimous criticism being dished out in Bergevin's direction seems to indicate that the Coyotes were the big winners of this trade.
On paper, that indeed appears to be the case. Galchenyuk, who was selected third overall in the 2012 draft behind Nail Yakupov and Ryan Murray and is just a year older than Domi, has recorded 108 goals and 147 assists in 418 career NHL games – good for an average of .61 points per game. He steadily increased his scoring output during each of his first four seasons in the league – he scored nine goals as a rookie, 13 goals during his sophomore season, 20 goals as a third-year pro in 2014-15, and potted 30 markers in Year 4 in 2015-16.
Galchenyuk's numbers have fallen off a bit over the last two seasons, but he missed 21 games in 2016-17 and was a part of a terrible Canadiens squad this past season. Additionally, Galchenyuk, a natural center, has been playing out of position in recent years, which likely has contributed to his struggles. He'll get a fresh start in Arizona and should slot in as Arizona's No. 2 center behind Derek Stepan. Centers of Galchenyuk's ability don't just grow on trees, and the Coyotes were extremely fortunate in that they had to part with only a single asset to acquire one.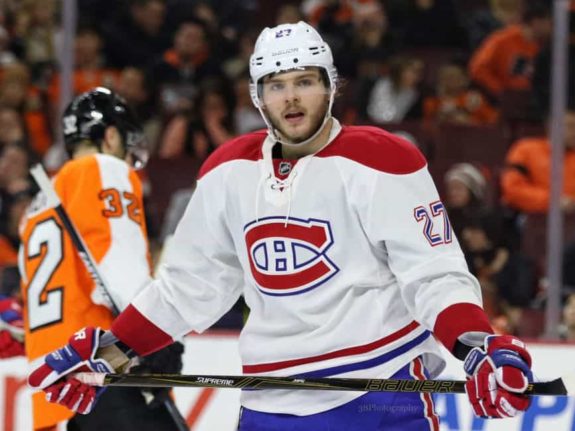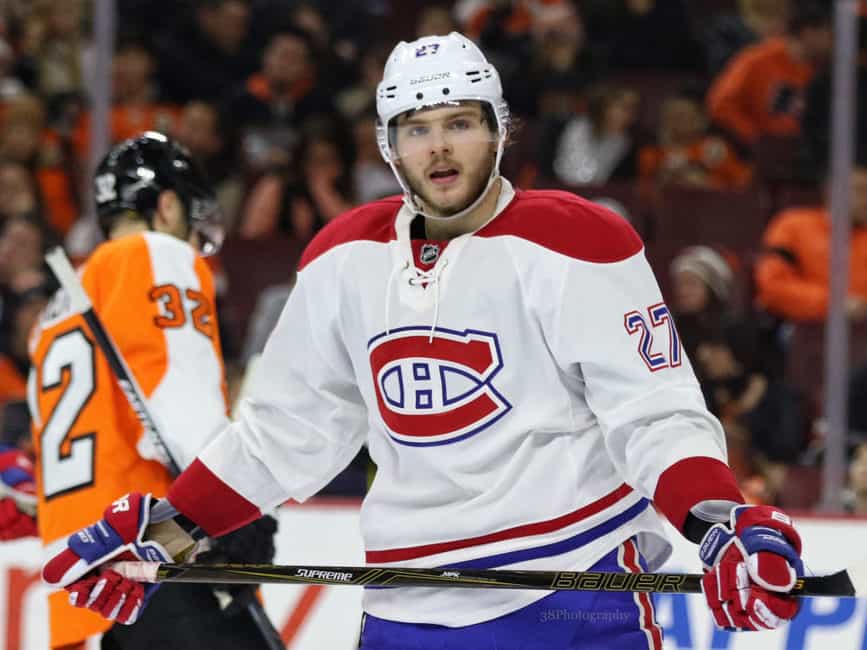 In Arizona, Domi was never able to replicate the success he had as a rookie in 2015-16. That year, the youngster led all Coyotes forwards with 52 points and, along with fellow rookie Anthony Duclair, received votes for the Calder Trophy. In 2016-17, Domi and Duclair both entered the season with high expectations, but both disappointed, as Domi played just 59 games and scored just nine goals after breaking his hand in a fight on Dec. 8, 2016. Duclair, on the other hand, didn't come close to resembling the player he was as a rookie and now finds himself with the Blackhawks organization as a result.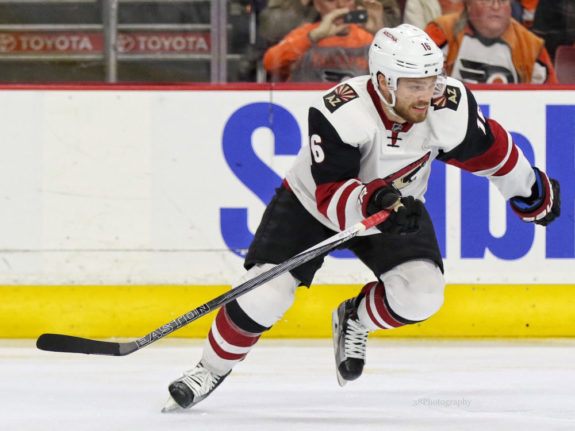 In 2017-18, Domi again struggled to score – he lit the lamp just nine times, with four of those being empty netters. He did manage to rack up 36 assists, but his four separate lengthy goalless droughts of 21, 11, 20, and 10 games each were causes for concern. It looked like Domi, who was a pending restricted free agent at the time of the trade, would have to settle for a bridge deal from the Coyotes this summer, but it was Montreal who ended up inking him to a two-year extension worth $6.3 million following the trade.
Overall, it's been a very busy offseason for the Arizona Coyotes and general manager John Chayka so far. And, with the draft and free agency right around the corner, it looks like we've only scratched the surface of what's sure to be a very intriguing summer around the NHL.