Just days away from the 2018 NHL Entry Draft on June 22, the Vegas Golden Knights are getting ready for their second turn at the NHL's first offseason event (besides the NHL Awards). Last season the Golden Knights were fresh off the expansion draft and ready to begin to build their prospect pool. Now, with a surprisingly successful first season in the books, they look to deepen an already impressive collection of prospects.
Related: Will Vegas Golden Knights' Success Change Free Agency?
Where and When Vegas Picks
Unlike last season, the Golden Knights do not have a great number of picks. They expected to collect picks at the trade deadline by selling off veteran players, but since the team was at the top of the Western Conference at that time, plans changed. Instead, they traded away picks, sending a first in this draft, along with two other picks in the future, to the Detroit Red Wings for Tomas Tatar. Now the team is left with only seven picks, with six of those in the later rounds.
2nd round, 61st overall
4th round, 99th overall (from Vancouver via Pittsburgh)
4th round, 115th overall (from Pittsburgh via Tampa Bay)
5th round, 135th overall (from Carolina)
5th round, 154th overall
6th round, 180th overall (from Toronto)
6th round, 185th overall
Golden Knights Could Choose to Trade Up
While Vegas has some great young players in the system, they are still relatively shallow in prospects by nature of being an expansion team. This draft also has considerable talent throughout the first and second round. General manager George McPhee could choose to use some of his assets to move up in the draft and gain another pick in the second round. One asset he could use to his advantage is the negotiation rights to players like David Perron and James Neal if he does not expect to re-sign them.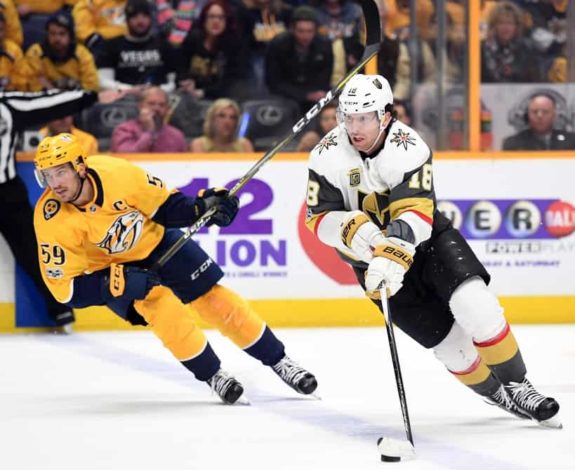 However, the Golden Knights are not going to want to lose assets. McPhee is likely working on extensions for both Perron and Neal, and roster players are going to be off the market after his team's success last season. They may be able to move up in the later rounds, but the team will not want to give up big assets to get into the early rounds of this draft.
What Do the Golden Knights Need?
The team needs just about everything coming out of this draft. As I said, their prospect pool is thin. They have some great promising centers, like Cody Glass and Nick Suzuki, and defensemen, like Erik Brannstrom and Nicolas Hague. These players won't prevent the team from drafting centers or defensemen, though, as quantity is important when talking about prospects. Vegas should focus on drafting a highly-skilled winger, with a secondary objective being a goalie if there is still one available for gambling on in the later rounds. McPhee has said in the past that he goes for high-risk gambles in the draft. "We're really aggressive and we try not to play it safe very often," is what he told season-ticket holders before last year's entry draft.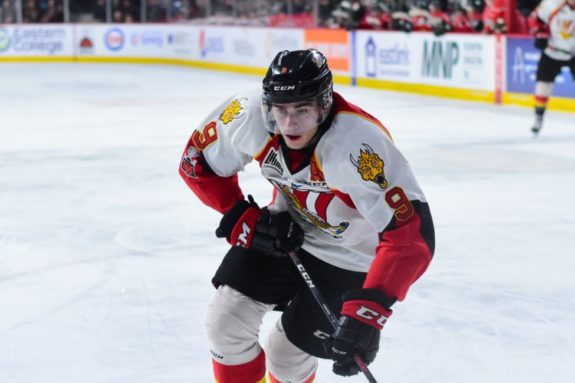 The team's second-round selection is the most important, as there will still be a reliable NHL prospect of some kind on the board when their time comes. Aiming at a high-energy winger like Sampo Ranta or Gabriel Fortier would give the Golden Knights the most bang for their buck.
What History Tells Us Vegas Will Get
Obviously the further down the draft you pick, the less likely a team is to get a player that will make a significant impact at the NHL level. There are always exceptions in the later rounds, but generally speaking, Vegas will not strike gold with any of their picks after No. 61 overall.
Related: Vegas Golden Knights 5 Best Options in Second Round
Their second-round pick does have some history of success. The three best players picked at that spot include Wayne Simmonds (2007), Alex Goligoski (2004), and Craig Ludwig (1980). But, of the last 48 drafts, only 15 of 48 players spent over 100 games in the NHL. So while the Golden Knights would love to hit the jackpot on a player like Simmonds, they would be happy to draft a player like Devin Shore (2012), who has carved out a role as a reliable third-line winger with the Dallas Stars in recent seasons.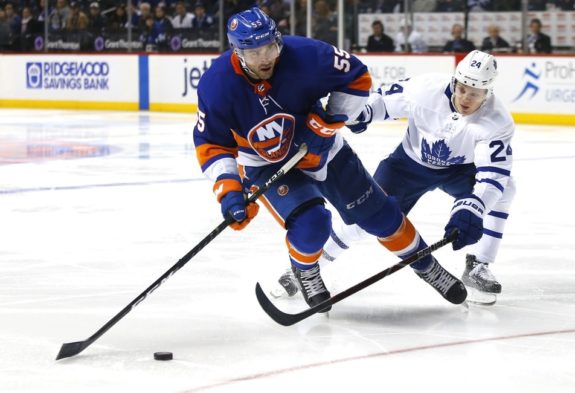 In the later rounds, Vegas just has to get lucky to wind up with an NHL player. Here are the best players ever drafted in each of their remaining picks this year:
4th round, 99th overall — James Reimer (2006)
4th round, 115th overall — Ryan Malone (1999)
5th round, 135th overall — Pete Peeters (1977)
5th round, 154th overall — Brett Clark (1996)
6th round, 180th overall — Gary Suter (1984)
6th round, 185th overall — Jim Thomson (1984)
Expect the 2018 Draft to Be a Wild Ride
Even though Vegas only has one pick in the top three rounds, this draft is still shaping up to be a must-watch. There is so much uncertainty right now over everyone outside the top two that there are bound to be players picked way before and way after they were projected to go. It is possible the Golden Knights can be the recipients of this chaos if a player thought to be going early in the second round slides all the way down to them.
Things change so quickly. A week ago, I didn't think it was likely the Habs would pass on Zadina at 3. Now, after speaking to several people, it seems they're locked in on Kotkaniemi. They'll move down to take him if they can, but it seems they're willing to take him at 3.

— Eric Engels (@EricEngels) June 18, 2018
Either way, Vegas is happy to be where they are. McPhee and company are already looking towards the next big event of the summer: free agency. The Golden Knights will hope to grab a player in the draft that will see the NHL one day, but they will gladly take a boring draft in exchange for their spot in the Stanley Cup Final last season and a bright future next season.