The San Jose Sharks have traded forward Mike Hoffman to the Florida Panthers just hours after acquiring him in exchange for a second-round pick in 2019 as well as a fourth- and a fifth-round pick in 2018, Pierre Lebrun has reported. The Sharks are also sending a 2018 seventh-round pick to the Panthers as a part of this deal.
SECOND TRADE:
⬅️to Florida Panthers:
-F Mike Hoffman
-7th Rd selection (207th) in 2018 Draft

➡️Sharks Acquire:
-2nd Rd selection in 2019 Draft
-4th Rd selection (123rd) in 2018 Draft
-5th Rd selection (139th) in 2018 Draft#SJSharks #NHL

— San Jose Sharks PR (@SanJoseSharksPR) June 19, 2018
The Sharks only just made a trade with the Ottawa Senators to acquire Hoffman when they sent forward Mikkel Boedker, defense prospect Julius Bergman and a 2020 sixth-round selection to the Senators in exchange for Hoffman, Cody Donaghey and a fifth-round selection in 2020.
For the Sharks, this trade undoubtedly came as a way for the team to clear up cap space while also recouping some valuable draft capital in return. The Sharks could be busy this offseason with players like Ilya Kovalchuk, John Tavares and Erik Karlsson all being potentially on the market in free agency or through trade and the Sharks were ultimately looking to clear up some cap space to make room for a splash.
In moving Boedker, the Sharks cleared up $4 million per season, giving them roughly $11 million in cap space to use to re-sign Tomas Hertl, Chris Tierney, Dylan DeMelo and potentially Joe Thornton while also adding to their roster.
Hoffman Back in the Atlantic Division
This trade is an interesting one as it now brings Hoffman back to the Atlantic Division, the only division he's ever played in at the NHL level, merely hours after he was informed that he'd be on the move to the Pacific Division. This is interesting because it means that Hoffman will now see the Ottawa Senators far more frequently as a member of the Florida Panthers than he ever would have as a member of the Sharks.
Hoffman has been an excellent player in the NHL over his career, scoring over 20 goals in four consecutive seasons following a three-goal, 25-game rookie season in 2013-14. Hoffman has also recorded at least 56 points in three consecutive seasons with his career-high 61 points coming in 2016-17.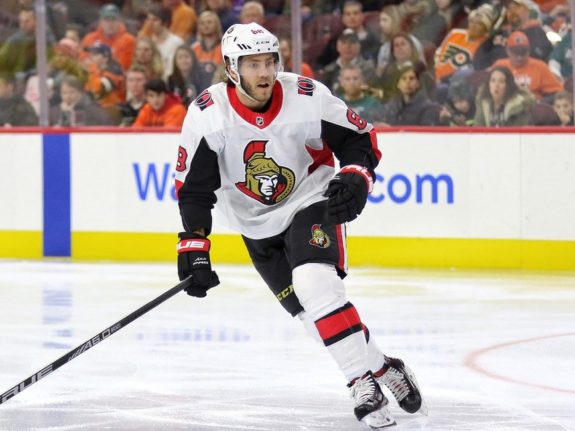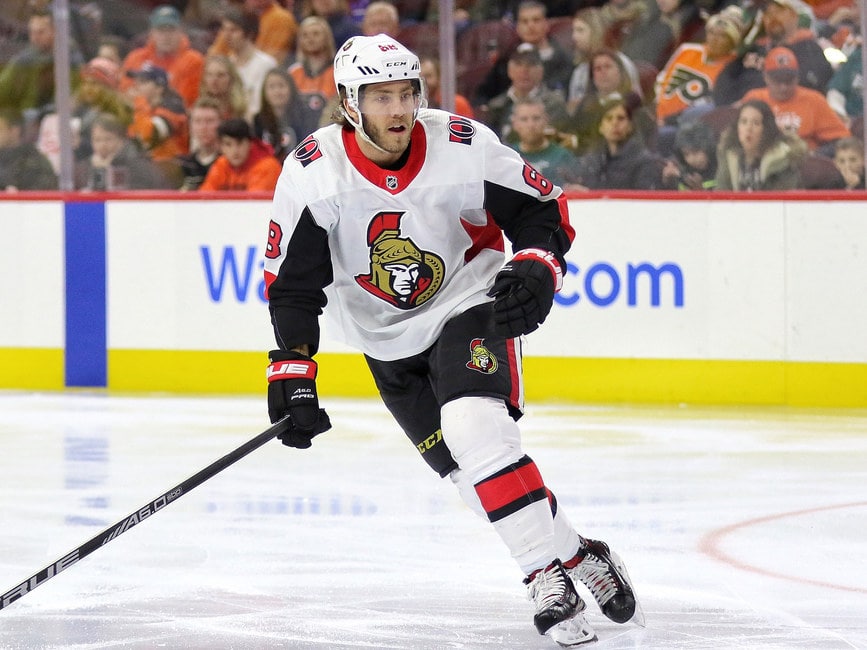 The Panthers have been looking for a scoring winger for a while and getting a chance to add a player of Hoffman's caliber despite the off-ice concerns that may come with him was simply too great an opportunity for the Panthers to pass up given the fact that they acquired him without moving a first-round pick or a current roster player and they also maintain their second-round pick from the Arizona Coyotes.
Hoffman should immediately step into the Panthers top-six and add some much-needed clutch scoring for the team. With a late-season surge pushing the Panthers into playoff discussions, the team could be back in the running for postseason contention in 2018-19 with Hoffman leading the way.
For the Senators, this trade might sting a little bit as they'll now be forced to play against Hoffman so many times a year as opposed to the usual two that would have come had he remained a member of the Sharks. The Senators may or may not have already wanted to move Hoffman prior to this off-ice controversy coming into play but they certainly didn't want to move him within the division while receiving little return.
Related: Hoffman Traded to Sharks
Though there was an extra step involved, this was ultimately the outcome for the Senators and both the Panthers and Sharks are better off for it in the end.