Montreal Canadiens general manager Marc Bergevin has already gotten a head start, acquiring as many draft picks as possible ahead of the Feb. 26 trade deadline. While the NHL Entry Draft can be a crapshoot, Habs history has proven the team can get lucky whatever the round.
So, what's the value of a draft pick? Taking a look at each of the team's selections since the league expanded to 30 teams, it's clear that there's talent in every round. Here's the best the Habs have drafted in each one since 2000:
First: Carey Price (2005; No. 5)
This is an easy choice, with goaltender Carey Price going fifth overall in 2005. While it was the Sidney Crosby draft, in retrospect it was quite a weak first round, with only him (No. 1), Price, Bobby Ryan (No. 2), Anze Kopitar (No. 11) and Tuukka Rask (No. 21) turning into lasting stars.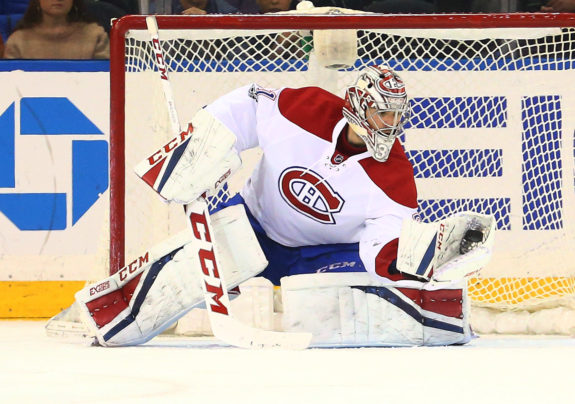 That just reinforces how smart of a pick Price was on then-GM Bob Gainey's part, especially considering the team had Jose Theodore cemented in the starting position at that point. Incredible foresight really, with Theodore's play spiraling downward the very next season.
Nevertheless, to add a degree of difficulty by limiting ourselves to picks in the latter half of the first round: The Habs were still able to nab captain Max Pacioretty at No. 22 in 2007.  That was also Gainey's doing. Of course, he also drafted David Fischer (No. 20 in 2006) two picks ahead of Claude Giroux, so hold off on the applause.
Second: P.K. Subban (2007; No. 43)
Whenever you can nab an eventual Norris Memorial Trophy-winning defenseman in Round 2, it's probably been a successful draft. That's undoubtedly true in the case of the 2007 edition for the Habs, with the team getting Subban at No. 43 in addition to Pacioretty and Ryan McDonagh (No. 12) in Round 1.
Consider that four of the last six winners were selected in Round 1. The other two are Subban and Chicago Blackhawks defenseman Duncan Keith. Granted, Nicklas Lidstrom (No. 53 in Round 3 in 1989 by the Detroit Red Wings) won 7 of the previous 10 trophies, but he was almost cheating, playing at a different level than everyone else.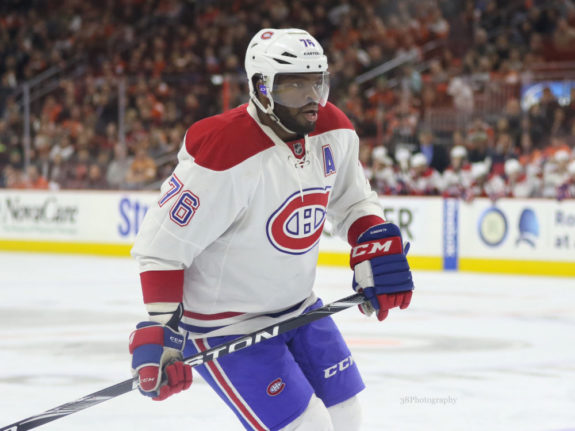 Third: Tomas Plekanec (2001; No. 71)
Forward Tomas Plekanec's contributions as a Hab have been well-documented as the team's proverbial elder statesman. Having just recent scored his 600th point, he's also just 19 games short of hitting 1,000 games played with the team.
He may not get there, making his inclusion on this list especially topical. As a pending unrestricted free agent with his offensive stats taking a nose dive in recent years, Plekanec could be on his way out the door in exchange for, probably, a draft pick.
Fourth: Victor Mete (2016; No. 100)
Obviously, 19-year-old Victor Mete has a lot to prove still. If early signs are any indication though, he should be a mainstay on the team's blue line for many years to come. Granted, his seven points have disappointed considering his offensive pedigree, but his skating and mobility haven't.
There's no denying Mete only made this list due to a lack of anyone else being available. As Mete has already played 45 games and all other fourth-round selections made by the team since 2000 have a combined 57 under their 17 total belts, it's easy to call Mete a worthwhile pick-up, even at this juncture. He's already exceeded expectations.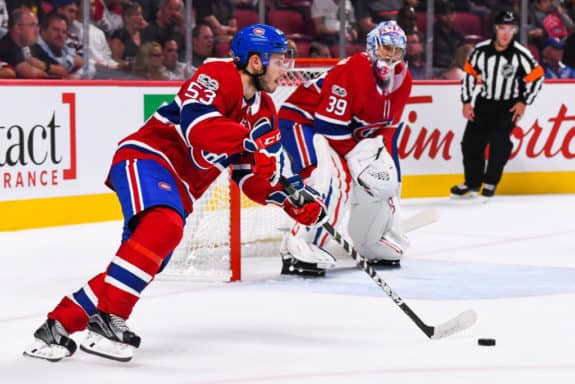 Fifth: Brendan Gallagher (2010; No. 147)
Almost singlehandedly acting as reassurance that the underwhelming fourth round was a fluke, Brendan Gallagher also serves as proof that any pick is a valuable one. He's also most everyone's pick to become the team's next captain, with Pacioretty subject to serious trade rumors himself.
Combining a nose for the net and an inherent ability to get under opponents' skin, Gallagher has been an indispensable member of this team since the last lockout, for six seasons. On pace to reach new career highs in goals and points this season, he's seemingly got a long way to go before his self-punishing style of play starts to take a toll.
As further evidence that it's not just Gallagher and any late-round pick can turn into a serviceable player, Toronto Maple Leaf Zach Hyman, Dallas Star John Klingberg, Calgary Flame Micheal Ferland and Philadelphia Flyer Petr Mrazek were all taken in the same fifth round. Gallagher has just played in more games than all of them.
Furthermore, Charles Hudon is another fifth-round pick (2012; No. 122), made by none other than Bergevin in his first year on the job. How's that for reassurance?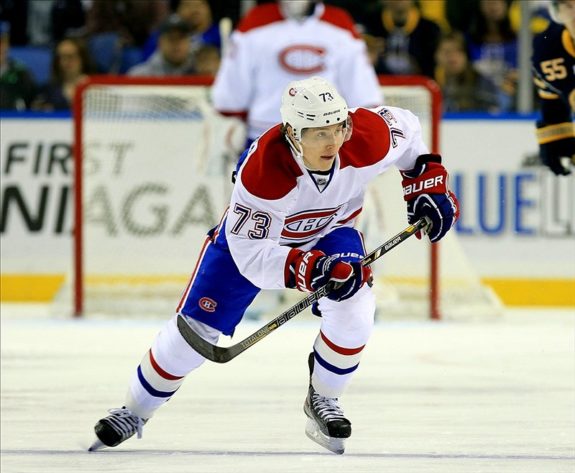 Sixth: Matt D'Agostini (2005; No. 190)
Admittedly, the herd starts to seriously thin come Round Six, with depth forward Matt D'Agostini being the best it has had to offer for the Habs specifically.
In his defense, D'Agostini did seem to have a lot of potential, endearing himself to many fans as a potential diamond in the rough by scoring 12 goals and 21 points in his first season with the team in 2008-09. He also earned a 46-point season once upon a time, just with the St. Louis Blues in 2010-11 after having been traded there for Aaron Palushaj.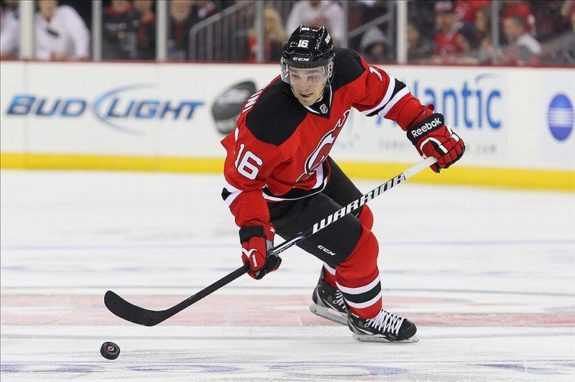 That was about all she wrote for D'Agostini, who now plays in Switzerland after failing to catch on offensively from there on out with the New Jersey Devils, Pittsburgh Penguins and Buffalo Sabres, which is saying something, because no one catches on offensively there.
Hopefully, that's some consolation that, even if a pick doesn't work out, they can still theoretically be traded… just for Aaron Palushaj.
Seventh:  Sergei Kostitsyn (2005: No. 200)
Kostitsyn was actually the Habs' very next pick after D'Agostini and actually enjoyed more success, even if it was relatively muted compared to the standards set by all the other names on this list. Again though, D'Agostini and Kostitsyn, who led the Nashville Predators in scoring one season, were far from all she wrote that draft.
Tampa Bay Lightning defenseman Anton Stralman was taken later on in that seventh round and Pittsburgh Penguins forward Patric Hornqvist, who is a perennial scoring threat, was the very last pick taken at No. 230… immediately after the Habs took Philippe Paquet, who has zero NHL games to his name, at No. 229.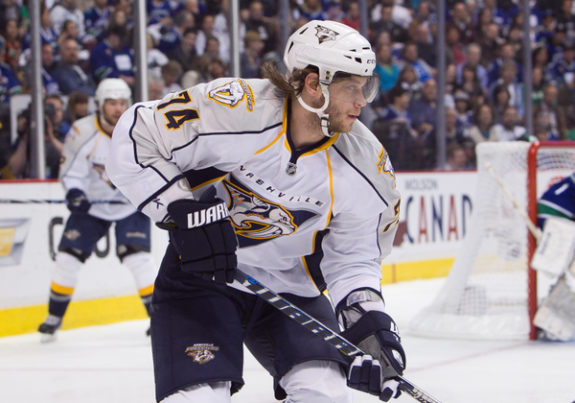 Look, attempts to make Habs fan feel better as the team prepares to sell off its assets can only go so far. On the positive side and as an added bonus, Mark Streit (2004; No. 262) and Jaroslav Halak (2003; No. 271) were each ninth-round picks by the team, before the NHL settled on the seven-round format.
That's got to count for something. Maybe not chickens before they're hatched, but that there are geese that lay golden eggs out there. Hopefully Bergevin doesn't lay a regular one come draft day.