Tomas Plekanec's games with the Montreal Canadiens could be numbered. It's for the best, though.
Plekanec as a Montreal Canadien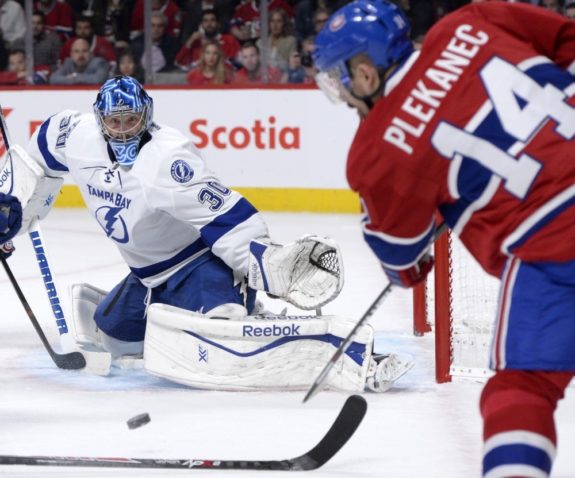 It also can't be helped, barring a screw-up by general manager Marc Bergevin. With Plekanec set to hit free agency as a soon-to-be 36-year-old and his production in sharp decline, it doesn't make sense to re-sign him… even at a discount relative to his current $6 million cap hit.
As a result, he should be traded for whatever Bergevin can get come the February 26 trade deadline. As a defensively aware shutdown center, Plekanec could be seen as a valuable commodity by several contenders, fetching a mid-round draft pick perhaps.
Seeing as the Canadiens aren't exactly in contention for so much as a playoff spot, they would do well to sell off whatever assets they can to secure additional futures and hopefully a higher draft pick by losing a few more games. It's a win-win (or lose-lose, depending on your point of view).
As such, there's also not much else Plekanec can accomplish as a Hab. He can no longer play a top-six role reliably, meaning whatever hole he does fill would have to be in the capacity of a depth guy. Considering the Habs are currently fifth from last in the league with a 22-25-6 record, it looks like a long road rebuilding back to respectability.
His roster spot wouldn't exactly be suited going to someone on his last legs. It's best given to someone with something to prove. With his two-point effort against the Ottawa Senators, Plekanec hit 601 career points, meaning he doesn't.
He's now at unlucky No. 13 on the Habs' all-time scoring list. If he stays the rest of the season, he could conceivably catch Mats Naslund (612) and Elmer Lach (623) to hit No. 11, but that's a long shot to be kind. With just 20 points in 53 games, if he maintains the same pace, and that's a big "if," he would score just 10 more the rest of the season. That would leave him just shy of Naslund. Really, the only thing left for him to do is win a Stanley Cup, and he just can't with this incarnation of the Habs.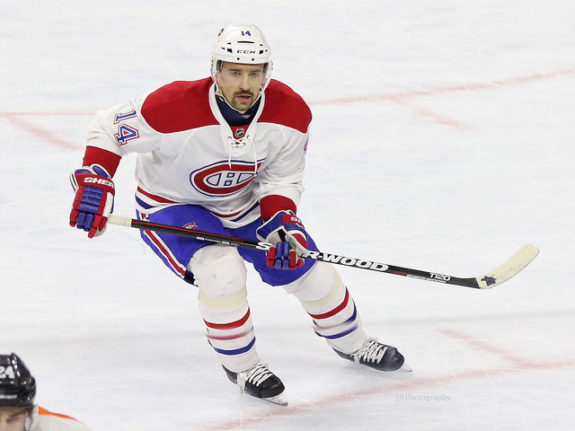 Plekanec vs. Markov
It's a shame in many respects, but one in particular: Assuming this goes down as expected, a career Hab will miss out on hitting 1,000 games played with the organization for the second straight season. Defenseman Andrei Markov was obviously allowed to walk last summer despite sitting at 990 games after Bergevin made a mess of the situation, by most accounts. Plekanec is now at 974.
There are only eight games left between now and the deadline. So, one way or another, history will repeat itself. Either Bergevin screws up again and Plekanec gets to ride out the season here, or he gets dealt ahead of time and misses out on game No. 1,000 as a Hab. This is one instance fans should hope for the tearful, premature goodbye. This isn't exactly the same situation, in which the Habs could still use the services of Markov, after all.
At the end of the day, hockey is just a business. Plekanec likely understands that and, while he may not be able to leave on his terms, it will be in his own best interests to get a shot at playoff hockey. He deserves that much, after having been a good soldier and mainstay in the Habs line-up for the past 13 seasons.
Considering the circumstances, 1,000 games may have never looked so far away before. Plekanec's 974 up to this point as a Hab meanwhile look pretty impressive… from whatever vantage point. Wherever he ends up.