Whenever a player is rumored to be on the market, there's usually a fairly even split among fans regarding whether their team should acquire the player or avoid them like the plague.The latter remains true even if the acquisition comes with no risk. An example of this would be the Bruins potentially signing a veteran player like Jarome Iginla.
As a 40-year-old who hasn't played this season, a contract to Iginla would undoubtedly come with relatively no significance whatsoever to the team's salary cap situation. Still, there are some that are adamantly against even the idea of bringing Iginla into this team's locker room.
When it was reported that Brian Gionta would be signing a contract with a playoff contender. it seemed fair to lump the Bruins into that conversation. For starters, Gionta spent four seasons at Boston College from the 1997-98 season until the 2000-01 season.
Gionta's Successful Career Started in Boston
In 164 games with the Screaming Eagles, the 5-foot-7 forward scored an astounding 123 goals and 232 points. That wasn't all Gionta would go on to do in his hockey career, however, as he strung together seven consecutive seasons with at least 20 goals in the NHL from 2003 until 2011 while playing for the New Jersey Devils and Montreal Canadiens.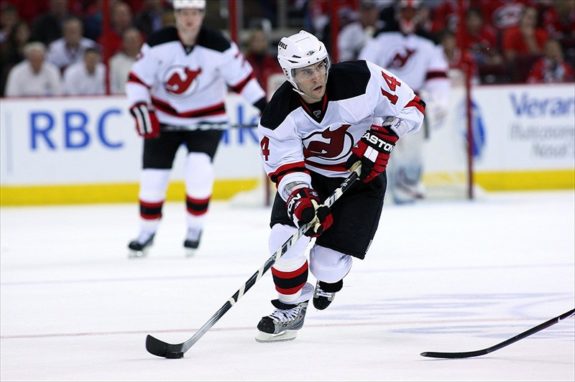 His best season from a point-production standpoint came in 2005-06, the season after the NHL's lockout. Hungry to play hockey at the highest level, Gionta would score 48 goals and 89 points in 82 games while also representing the United States at the Olympics that year.
Though Gionta was unable to capture an Olympic medal that year, he's still proven he can be a winner in the NHL, winning a Stanley Cup in his second season in the league in 2002-03. It was the start of what would become a successful career for the Rochester, New York-native who went on to captain the Canadiens and the Buffalo Sabres over the course of his career. A career that saw him score 289 goals and 588 points in 1,006 NHL games.
Gionta's Recent Success Isn't So Recent
Still, Gionta hasn't played any NHL hockey this season. He did, however, play one AHL game with the Rochester Americans; a game that saw the now 39-year-old forward score a goal.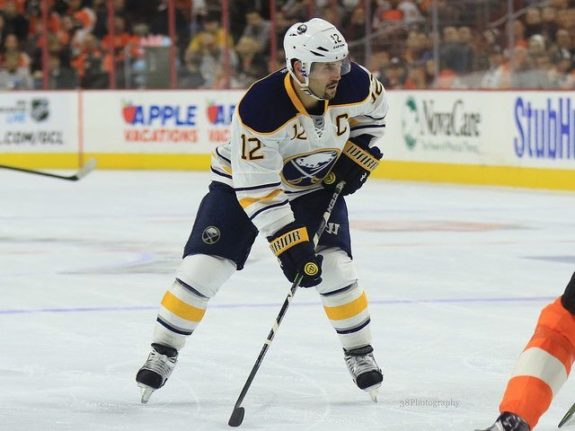 To get a more accurate depiction of Gionta's recent contributions, however, we'll need to look at the 2016-17 season. His final year in Buffalo, the captain of the squad would record an assist in his most recent NHL contest – a loss to the Lightning that saw Gionta skate in 15:44 of ice time over 20 shifts. That game was played on April 9 of 2017. To see Gionta's last goal, you'd have to go back to March 27 of 2017; nearly 11 months year ago.
To be fair, Gionta hasn't played a game this season and hasn't had a chance to score a goal or record a point in a more recent time-frame. That said, Gionta's Olympic endeavors proved to be unsuccessful this season and his play on the ice didn't exactly bring back memories of his glory days from the 2000s.
Bruins Could Do Better
If the Bruins are looking to bolster their lineup for a long playoff push, it's clear that Gionta isn't the piece needed to do so. The argument for adding a player like Gionta would be his ability as a veteran leader who has played in over 1,000 games and won a Stanley Cup to the roster. While adding a leader to a locker room is almost never a bad thing, the Bruins simply don't need to add Gionta if that's all he can bring to the team.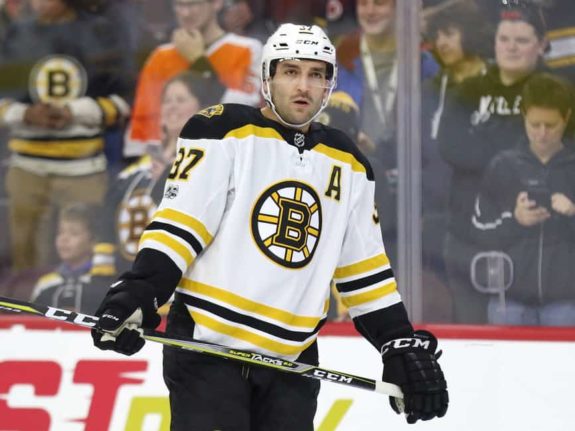 Between Zdeno Chara, Patrice Bergeron, David Krejci and David Backes, the Bruins have a plethora of leaders who have played long careers and have instilled proper values on the Bruins young players. Leadership isn't a bad thing to add, and Gionta can probably still produce in a bottom-six capacity, but the Bruins would be best suited to look elsewhere if they want to add a real scoring threat to their team.
Related: Dissecting the Bruins Stanley Cup DNA
Gionta Isn't a Priority
The Bruins are in an interesting situation where they aren't just grasping at any and all players who can contribute in some minor way to their squad. Just because a player is available doesn't mean the team should make a push to sign them. That includes both Iginla and Gionta.
If the team decides either of those two players are worth a roster spot, then that's something fans will have to accept. In the end, though, it's more likely than not that the Bruins will pass on the two aging veterans in hopes of adding a player who has contributed at the NHL level this season.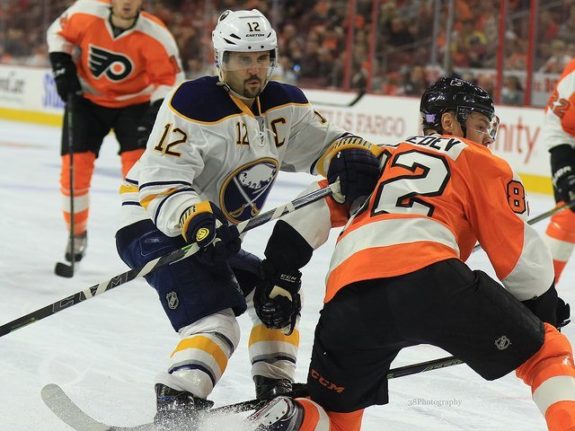 Roster spots are at a premium in Boston with so many players at the NHL and AHL level vying for a spot. For that reason, Gionta likely doesn't have a place on the Bruins. It's possible he could make an impact with whatever team he signs with having scored 32 goals and 68 points in 112 postseason games in his career. It's also possible that he could end up taking a roster spot away from a player who could have proven to be a difference maker in the playoffs.
Regardless of what Gionta actually ends up doing, the Bruins would be best suited to let it unfold with another team.
Brandon Share-Cohen has covered the NHL and various professional sports for seven years. Working with The Hockey Writers, Brandon works extensively on covering the Boston Bruins in addition to his role as the News Team Lead.