Implacable. Unflappable. Unassailable.
These three words come to mind when I think of the 2017-18 Boston Bruins. Tuesday's epic third period comeback versus the Edmonton Oilers was merely the latest installment of the team's unwavering desire and ability to get the job done.
Up a goal, down a goal, on home ice or in someone else's barn, somehow, some way, these Bruins continue to find ways to win games. Their consistency in this department is a testament to the team's overall talent, depth, character and leadership, both amongst players and regarding the head honcho behind the bench.
Their confidence and swagger are palpable and unmistakable. Great teams win games, but special, elite teams find ways to win against all odds. And the fact that these Bruins continue to pile up the wins regardless of the situation or circumstance is proof positive that they possess the DNA of a champion.
First-Class Coach Cass(idy)
A high-octane automobile is only as good as its driver. If these Bruins are a Ferrari then the man behind the bench is Mario Andretti.
I could not have been more wrong about Bruce Cassidy. I say that without an ounce of shame because regardless of one's thoughts on Claude Julien no one envisioned this.
The guy took over a .500 team that had missed the playoffs in back-to-back seasons and has posted a record of 55-21-9 ever since. Over an 82-game slate that averages out to 115 points. Incredible.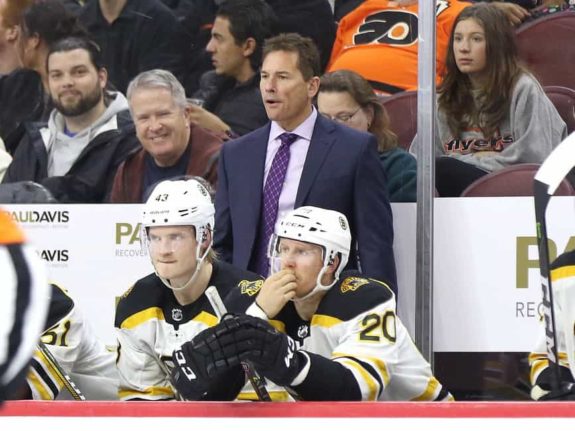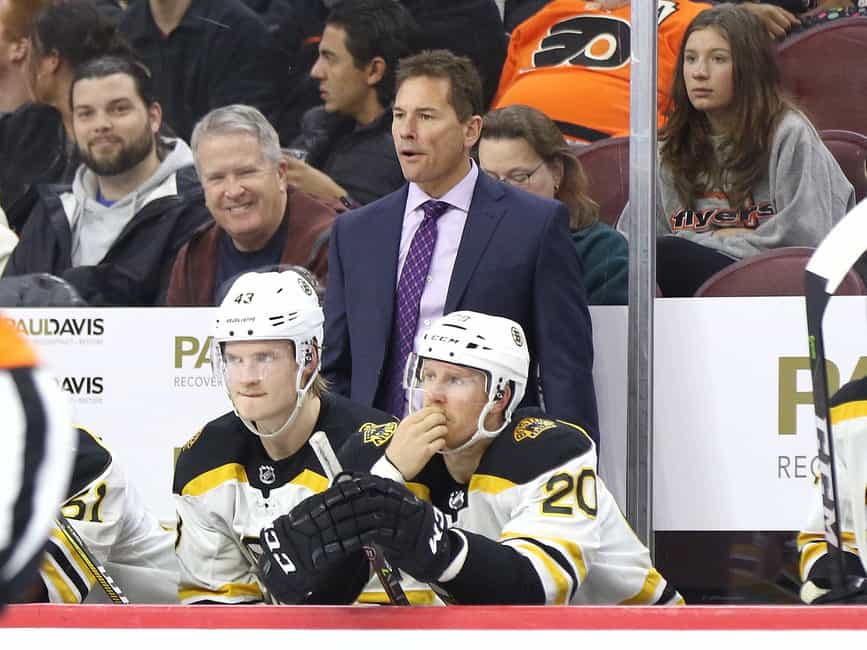 No one in the Bruins organization deserves more credit for Boston's abrupt and colossal turnaround than Cassidy, a man who seems to have a preternatural feel for this hockey club. He appears to know exactly what buttons to push and when.
Tuesday's comeback versus Edmonton was spurred by Cassidy's tinkering. The game-tying tally was scored by Matt Grzelcyk, who earlier in the day received a pep talk from his coach in light of the Nick Holden trade. The primary assist on the goal came courtesy of Riley Nash, playing on a makeshift line with David Pastrnak and Jake DeBrusk.
The game winner was scored by David Krejci, with the assists going out to his linemates-for-a-day David Backes and Danton Heinen.
A team that has iced nine different players carrying a rookie-designation has the best record (point-percentage) in the NHL. Any other year and the Jack Adams Award would already have Cassidy's name engraved upon it.
Nothing that has happened over the past calendar year (let alone this season) occurs without Bruce Cassidy behind the bench.
Comeback Kids
At the beginning of 2018, I wrote a "New Year's Resolutions" article on a Bruins team that had just begun its ascent after breezing through December with a 10-2-2 record. Included within was the assertion that scoring the first goal would be of paramount importance for extended success. I wasn't exactly reinventing the wheel with that analysis, but the fact remained that at the time, Boston owned a record of just 5-9-2 when conceding the first tally.
Fast-forward seven weeks and the proverbial egg is all over this humble writer's dumb face.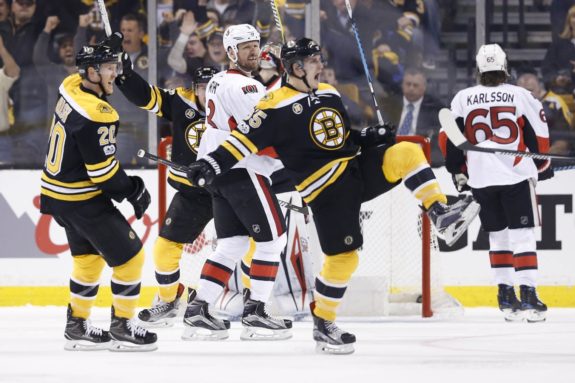 The Bruins have allowed the first goal 13 times in 20 games since I wrote that article. They own a remarkable 9-3-1 record in those contests, seemingly conceding the first goal just to spite me before turning on the jets and grabbing two points.
Their 14-12-3 record on the season when allowing the first goal is tops in the league and quite an illustration of the team's ability to stick to the script when being dealt the first blow. That level of calm and focus will serve them extremely well when the intensity and scrutiny ramp-up once the playoffs commence.
"One" and Done
The NHL playoffs are, by definition, a collection of the best teams in the league. The parity and difficulty levels are elevated as teams no longer have the luxury of contests versus cellar-dwellers and also-rans. As a result, one-goal games become the norm.
Just last year, playoff teams completed 50 one-goal contests; just one-shy of the NHL record. Many high-octane, high-flying clubs have destroyed everything in their path during the regular season, only to wilt and fold under the increasingly-frequent one-goal affairs (*cough* Washington Capitals *cough*).
Through 58 games, the Bruins have played in 11 contests decided by a single goal (excluding overtime). They've won 10 of them.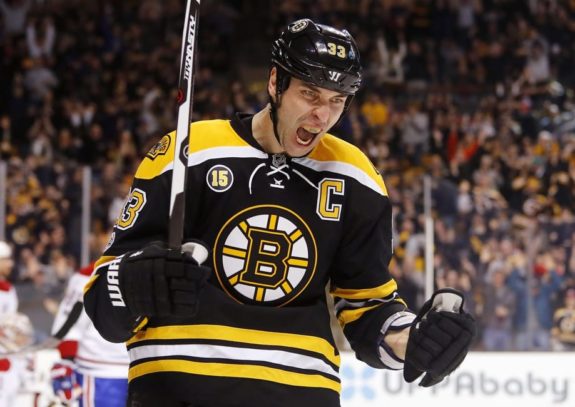 Three-on-three overtime and the shootout have been unkind to the Bruins this season. Fortunately, neither exists in the playoffs. The Olympics should take note.
The team's tremendous success in the tightest of affairs can only portend good things come playoff time.
In continuing with the theme of "one", I'd like to offer-up the following tidbit: In order to find the last time these Bruins lost consecutive games in regulation, one must travel all the way back to November 11 and 15; a span of 42 games and 99 days (and counting).
That's more than half of a full season. Good luck beating these guys four times in seven games…
Depth & Core
Beyond health and luck (two things beyond a team's control), nothing is more integral to postseason success than depth throughout the lineup. Find me a team within the last decade to have won a Stanley Cup with a top-heavy lineup. Go ahead. I'll wait.
Last season, the Pittsburgh Penguins won the Cup despite their top defenseman Kris Letang missing the entire postseason and needing to start two different goaltenders for 10-plus games each. The previous season they did so with a team so deep that Phil Kessel, Nick Bonino and Carl Hagelin comprised their third line.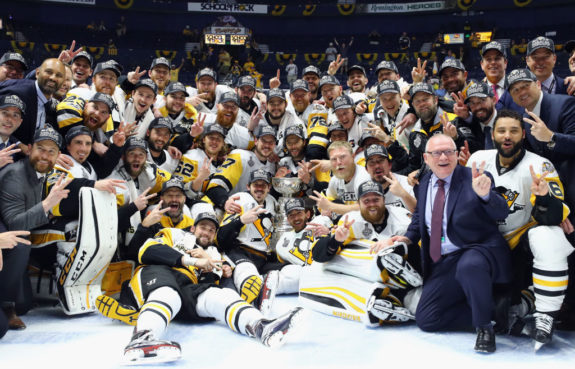 Though Sidney Crosby and Evgeni Malkin are the engines which propel the Penguins, they've been buoyed by tremendous supporting casts of role players. It's a philosophy that enabled the Chicago Blackhawks (built around Patrick Kane, Jonathan Toews and Duncan Keith) to capture three titles in six seasons and the Los Angeles Kings (Anze Kopitar, Drew Doughty and Jonathan Quick) to nab two titles in three seasons.
The aforementioned elite talents may do the heavy lifting, but teams that cannot effectively and consistently supplement their stars (*cough* Washington Capitals *cough*) come up empty-handed in May or June.
These Bruins have that formula in spades. Their top line of Patrice Bergeron, Brad Marchand and David Pastrnak are the driving force offensively, combining for 71 goals in 58 games as of this writing, despite missing a combined 18 games.
All six members of the team's second and third lines are scoring at a rate no worse than 40 points per 82 games, with four of those players (David Krejci, Ryan Spooner, Danton Heinen and David Backes) scoring at a 50-plus point rate.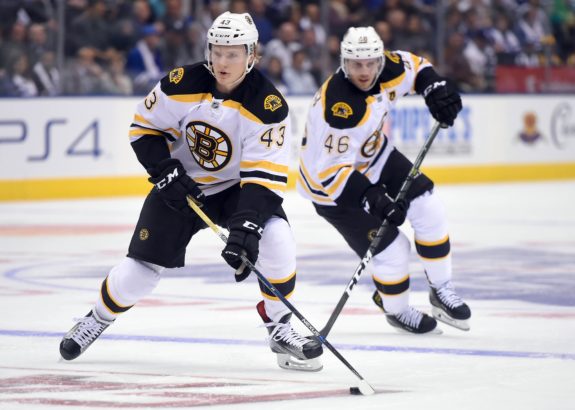 The fourth line of Tim Schaller, Sean Kuraly and Noel Acciari have done a first-rate job all season, winning shift after shift and providing the team with three-zone deployability. The trio has contributed 22 goals as well.
Moreover, the one-two punch down the middle of Patrice Bergeron and David Krejci is battle-tested, mother approved. The duo have a combined 197 games of playoff experience and can still hang with any other center duo in the NHL.
Defensively…..well, what can be said for the league's stingiest unit? Tuesday's addition of Nick Holden  gives the Bruins eight legitimate top six defenders and further bolsters a unit allowing the fewest goals and second-fewest shots per game. Even Paul Postma, miscast as Boston's seventh defender, is an excellent ninth option, with over 200 games of NHL experience.
When inevitably arise, this team has the depth and talent to soldier on. And with another four days until the trade deadline it's quite possible the B's add another player or two to the mix.
But Wait, There's More
There's still plenty of talent deserving of ice time that can't crack this loaded lineup. Prized-prospect Anders Bjork registered nine points in his first 15 career NHL games before a series of injuries derailed his campaign; he figures to be healthy with time to spare leading up to the playoffs.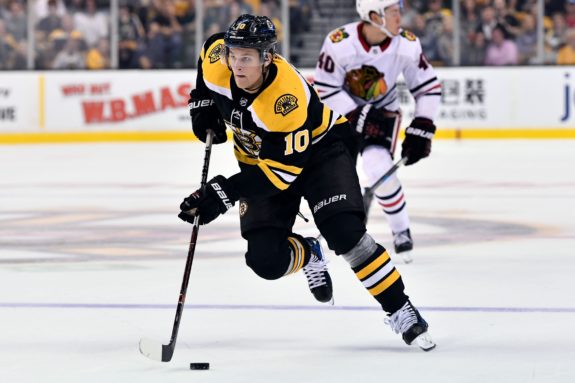 Austin Czarnik was recently called up to fill-in on the team's fourth line for the injured Noel Acciari; he responded by recording three points in four games before being sent back to Providence.
Ryan Donato, fresh off a sterling performance in the Olympics as Team USA's catalyst, figures to follow in the footsteps of Charlie McAvoy and Torey Krug as collegians to make the leap to the Bruins just in time for the postseason.
You want depth? Bam. That is Cup-worthy depth if I've ever seen it.
Two-Headed (Masked) Monster
Boston's prodigious NHL-ready depth extends to the crease, where Tuukka Rask and Anton Khudobin are currently pacing the NHL in pursuit of the William M. Jennings Trophy.
This Bruins campaign would undoubtedly take on a different complexion were Rask to miss considerable time during the playoffs. However, it's a tremendous comfort to know that Khudobin could absolutely step into the lineup for a game or two and the Bruins wouldn't miss a beat; his 13-3-4 record, .922 save percentage and 2.33 goals-against average serving as a testament to his viability.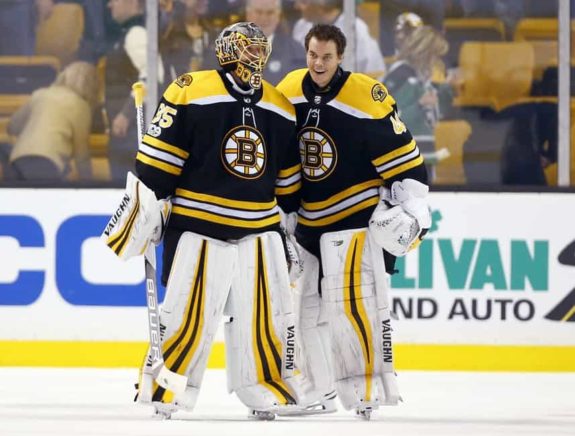 One couldn't say the same thing of the Tampa Bay Lightning, whose drop-off from Andrei Vasilevskiy to Peter Budaj or Louis Domingue is precipitous, to put it as politely as possible.
Furthermore, his steadiness and reliability will enable the Bruins to make sure that Rask is as rested and healthy as possible ahead of the playoffs; something the B's have not been able to do for him since the 2013-14 Presidents' Trophy campaign.
X-Factor
If there's anything that can sink a deep, talented team come playoff time it's poor play between the pipes. Conversely, a team with questionable depth or a lack of elite players can ride a white-hot goaltender deep into the playoffs.
The 2010-11 Bruins, as deep and tough as they were, likely don't even challenge for a Cup (much less win one) without Tim Thomas standing on his head. The 2012-13 squad wouldn't have made it to Game Six of the Final without Rask's other-worldly .940 save percentage and 1.88 GAA.
This is an extremely deep Bruins team. They possess elite talent. They have a tremendous supporting cast comprised of youthful exuberance and speed as well as veteran guile and savvy. Their ability to win one-goal contests, remain calm and stick to the script when playing from behind and string together win after win figure to serve them exceptionally well once the "second season" begins in April.
If Rask is able to parlay his current, stellar form into the playoffs this team figures to be extremely difficult to beat. If the team is lucky enough to stay healthy, forget about it.
These Bruins have the DNA of a winner. Get out of their way.
Despite being New England's Son (hailing from the Great State of Connecticut), Joe currently resides in Los Angeles, California. One of his earliest memories is of the Bruins losing in the 1990 Stanley Cup Finals, setting up a lifetime of crushing disappointments. He feels genuine sadness for those without a passion to rival his unwavering love for the greatest game on earth.