The trade deadline is coming and the Leafs have already jumped into the fray by trading 24-year-old Nikita Soshnikov to the St. Louis Blues for a fourth-round pick and followed that up by shipping Eric Fehr to the San Jose Sharks for a seventh-round pick.
While both are minor deals, they are ones that impact the team's contract situation and the could play a role in the team's future. That said, the Maple Leafs Round Table is back at it with David Petrie and Brett Slawson as we look to discuss the Leafs decision to move Soshnikov after just 70 games with the franchise.
After letting it sink in, what are your thoughts on the Soshnikov trade?
Forbes: Joonas Donskoi. Johnny Gaudreau. Viktor Arvidsson. All three of these guys have something in common. They were fourth-round picks from drafts since 2010. The fact is, the Leafs needed to move Soshnikov or they could've lost him to the KHL due to the clause in his contract.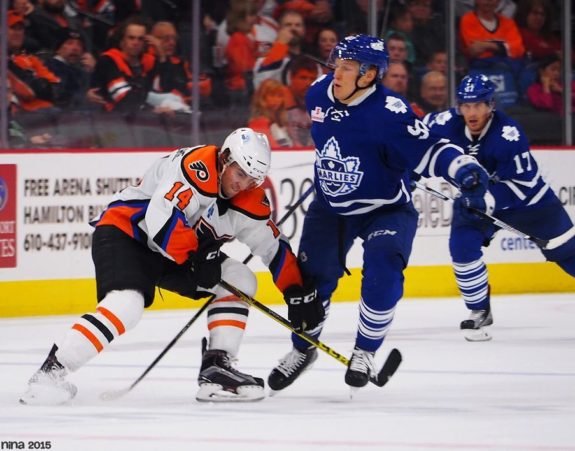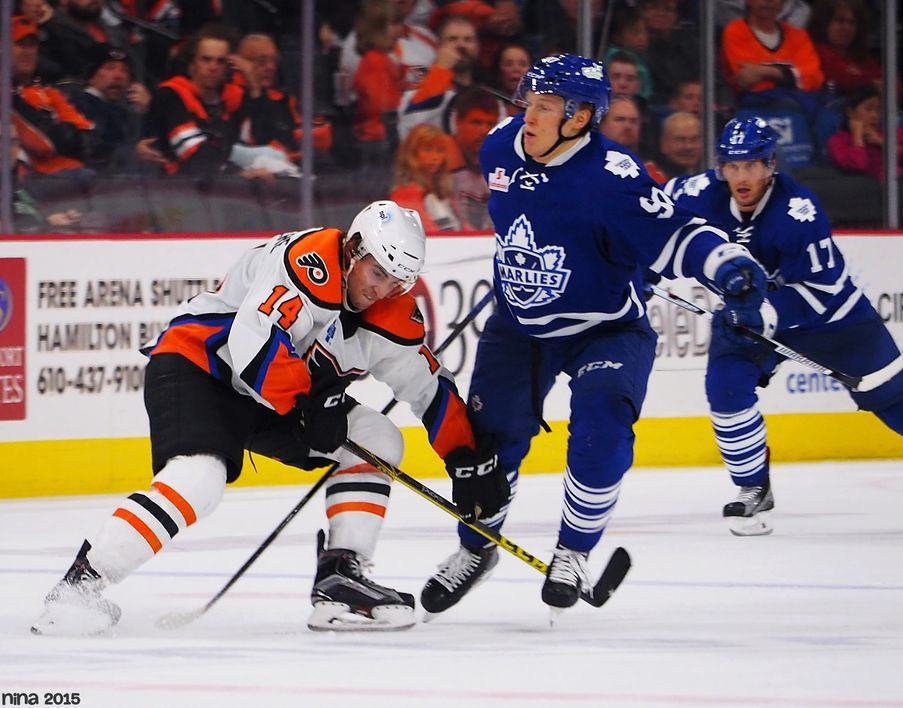 While it would've been nice to see more of Soshnikov in a Leafs uniform – get a better feel for what he had to offer – the chances just weren't there. Injuries, other players stepping up, there always seemed to be something holding him out of the lineup and because of that he only managed 70 games for the Leafs over parts of three seasons.
That said, the Leafs managed a fourth-round pick out of St. Louis for a player who only played 70 NHL games and only tallied 14 points over that span. Considering the unknown ceiling for the skill level of Soshnikov, a fourth-round pick isn't a bad return.
In fact, Soshnikov wasn't even draft by the Leafs. He was signed as a free agent out of the KHL, which could lead to the argument that they, in fact, got a greater return than anyone could've expected.
Related: Should the Leafs Trade Andreas Johnsson?
Either way, the needed to move someone. If Soshnikov was going to stay, they would've had to trade a current roster player and with the way the team is playing that just doesn't make sense just to get the 24-year-old into the lineup. So, he became the odd man out.
While only time will tell what the Leafs actually receive in this deal, it does benefit the Blues and Soshnikov in that it gives him an opportunity to play a regular role in an NHL lineup and might give the Blues some extra depth in their bottom nine.
Petrie: The Soshnikov trade was unfortunate, but necessary for the Leafs. The ideal situation would have been to keep him in the AHL for the rest of the season and then pencil him into the Leafs lineup next season as a bottom-six replacement for unrestricted free agent Leo Komarov. However, Soshnikov has a clause in his contract that allows him to return to the KHL if he's not on an NHL roster.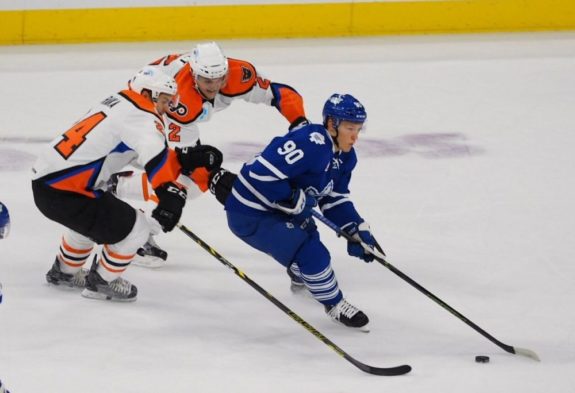 The Leafs were forced to call Soshnikov up or lose him to the KHL for nothing, but they were already at the 23-man roster limit so a trade had to be made. The Leafs current wingers are Hyman, van Riemsdyk, Nylander, Marner, Brown, Marleau, Komarov and Kapanen with Leivo and Martin in the press box.
With the Leafs as a lock for the playoffs it would have made no sense to trade a current starter just to solve a roster issue, so the choice of who to trade was between Soshnikov, Leivo and Martin.
Leivo has reportedly requested a trade, but he's also signed next season for $925,000 and appears to be a good candidate to replace van Riemsdyk if he leaves in free agency. Leivo is also a better top-nine forward option to replace one of the current starters in the playoffs if there's an injury.
Martin is signed for two more years at $2.5 million per year, which most teams wouldn't want to trade for. He also adds muscle to the fourth line should the Leafs need it in a physical playoff series.
Unfortunately for Soshnikov, he doesn't solve a current need for the Leafs, so he's the odd man out. A fourth-round pick from the St. Louis Blues is fair compensation for a 24-year-old with decent upside but only 14 points in 70 career games.
Slawson: At the end of the day, this deal wasn't one of incredible significance for the Leafs.
As an organization, Toronto made this move in order to generate greater roster flexibility – as the team had held its maximum of 50 contracts prior to Soshnikov's departure. However, what this trade also accomplished was a renewed sense of purpose for the Leafs ahead of the trade deadline. Now boasting room to accommodate an additional contract, Toronto could very well target and land a much-needed defender ahead of the Feb. 26 cutoff.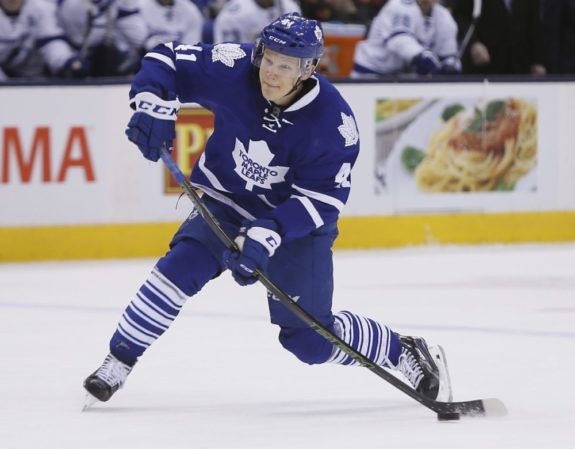 On the other hand, I am extremely happy for Soshnikov.
Although his time with the Leafs was mired by a rash of injuries, Soshnikov showed glimpses of excellence during his 70 regular season games played with Toronto. Gritty, energetic and skilled offensively, Soshnikov undoubtedly has the potential to develop into a quality top-nine player with the Blues – who will surely provide him with an opportunity to prove himself and secure a full-time NHL role.
Ultimately, this deal is one which will benefit both parties involved. For the Leafs, Soshnikov's departure creates greater flexibility and the sudden opportunity to add key pieces ahead of the trade deadline. For him, his departure will generate a new opportunity to establish himself as an everyday NHL player. In the end, there were no losers in this deal.
There's certainly no clear winner in this deal aside from maybe Soshnikov – who should see more playing time than he did in Toronto. As for the Leafs, they lock up an extra pick and a potential trade piece as the deadline looms. Either way, it has to be considered a good move – for now – for Lou Lamoriello and the Leafs' organization.
Be sure to check us out next week as we'll talk more about the Leafs and the NHL Trade Deadline. For now, let us know what you think about the Leafs moves so far by commenting below.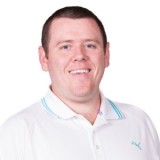 Andrew is in his 8th year reporting for The Hockey Writers covering the Toronto Maple Leafs. He began his broadcasting with CBC's Hockey Night in Canada team as well as being part of their coverage of the 2014 Winter Olympic Games in Sochi. He's the former play-by-play voice of the London Jr. Knights for Rogers TV and currently hosts the Sticks in the 6ix podcast. You can follow him on Twitter at @AndrewGForbes.