The Montreal Canadiens absolutely did not get good value for defenseman Jakub Jerabek, by acquiring a 2019 fifth-round pick from the Washington Capitals. They still came out ahead with the deal… albeit slightly.
The Pick Is Gravy
As a pending unrestricted free agent, the 26-year-old Jerabek was potentially not going to return to the Canadiens anyway. At least the Habs got something in exchange, and it's not even the pick I'm talking about. That's gravy.
By losing a mobile defenseman, one of their most effective as it turns out, the Canadiens are poised to be slower and worse overall down the stretch. Considering the playoffs are all but a mathematical impossibility, management's focus has justifiably turned to acquiring as many futures as general manager Marc Bergevin can get his hands on and that includes the highest-possible draft pick.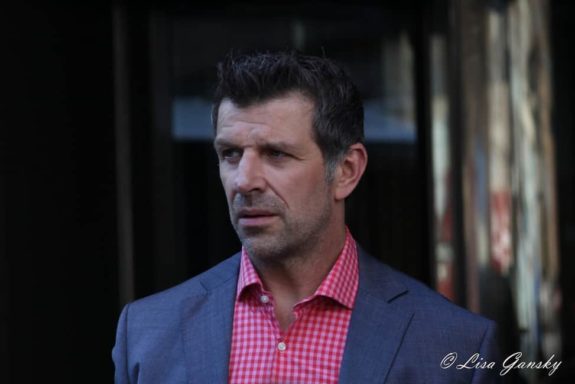 Losing Jerabek means potentially more losses between now and the end of the season. It's for the best, in other words. The team has wisely decided to turn this supposedly lost season into something positive. It's the right move and it should be applauded, with the only remaining question being: Who's next?
Old-school purists may point to Jerabek's one goal and three assists as being no great loss. The truth is, regardless of his totals, both the underlying stats and the eye test showed he helped to provide the team with something that was missing: mobility on the back-end. In that sense, maybe Bergevin was wrong not to pursue an extension more aggressively (or at all, whatever the case may be).
However, that line of reasoning passively dismisses two key factors in this move:
If he really wants to, Jerabek can still re-sign with the Habs come July 1,
He probably wouldn't, as he was averaging the seventh-most amount of ice time among defensemen on the team, with just seven seconds per game on the power play (again seventh-most).
Jerabek Misused or a Mistake Signing?
Head coach Claude Julien critics and proponents alike can go back and forth here: Was Jerabek misused because he didn't get power-play ice time (thereby negatively impacting his point totals) or did he not get power-play ice time because he didn't deserve it?
The answer is kind of irrelevant, because what's done is done. Jerabek didn't gain much traction in the Habs line-up regardless of whether or not he had earned more of a look. As a result, he would have had every reason to consider all options available to him once he reached unrestricted free agency. Returning to the Canadiens was probably far down the list.
There may not have been room for him on the team's left side anyway. Karl Alzner isn't going anywhere and Victor Mete is very much in the discussion to stick around in the NHL next season and beyond. While neither of those is a top-pairing defenseman, Jerabek probably wasn't either, meaning he would have been in competition with them for ice time, much like he was this season.
Right or wrong, he lost that battle. Because of that unfortunate fact, in this one case, the Habs won, however small the margin of victory.