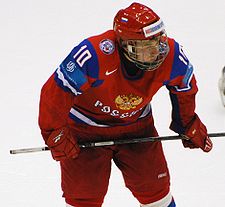 The St. Louis Blues had high hopes at the beginning of last season.  They had traded for playoff phenom Jaroslav Halak to finally help their goaltending; Perron, Backes, and Oshie were primed to have breakout years; Erik Johnson was poised to secure his position on the top pairing and top PP units, establishing himself as one of the best defenders in the game.  Everything looked in place for St. Louis to secure a playoff spot for the first time since the 2008-09 season.
After coming up short in 2010 by a mere 5 points, the Blues would soon find themselves on the outside looking in for the 2011 season. Injuries to TJ Oshie and David Perron took it's toll on the team. Halak played as well as he could in front of St. Louis' lackluster defense and Erik Johnson was traded to Colorado at the deadline.  Perron still may not have recuperated from his post-concussion symptoms, but it isn't a time to fret, Blues fans.  Things are looking much brighter over the horizon.
If there is one thing the St. Louis Blues know how to do it's how to draft.  From 2002 to 2010, drafting guru and Director of Amateur Scouting, Jarmo Kekalainen, should be credited for turning the St. Louis Blues into annual playoff contenders.  The draft has been his brainchild and without him guys like Backes, Perron, Oshie and Johnson may not be skating around wearing the Blues crest on their jerseys.  Sadly, he left the team in 2010 to become the manager of Jokerit of the SM-liiga.  What isn't sad is the mark he has left on the Blues for years to come.  Bolstered by his keen drafting ability, St. Louis is now in possession of some of the best prospects the league has to offer.
5. Evgeny Grachev – AHL – F
Evgeny Grachev's career didn't flourish in New York like fellow Russian Artem Anisimov's did.  His first season in the AHL left much to be desired and his second season didn't fair much better.  However, Grachev is starting on a fresh sheet of ice (pun intended) with a team that is looking to get over the playoff hump that has eluded them for two seasons.  Grachev brings a blend of size, grit and skill to the forefront.  He has even switched positions from center to wing.  His big body presence in front of the net gives defensemen a hard time and goalies, even more so.  Traded at the 2011 draft to St. Louis for a 4th round pick, Grachev is finally looking to make an impact at the next level.  He hasn't secured a spot in the lineup just yet, but his style of game and the tenacity he brings is an element the Blues have been looking for for some time.
4. Jake Allen – AHL – G
Now I am not one to usually place a goalie of much value in a system unless they have a tremendous skill-set or the NHL team which owns his rights has a potential opening behind an established goaltender.  You can check Jake Allen off for both of my criteria. This season in Peoria, Allen was able to post a 25-19-3 record with a .917 SV PCT.  With a bit of a slip-up at the 2010 WJC Gold Medal Game, Allen is still one of the best goaltending prospects out there.  With quick side-to-side movement, solid positioning and rebound control, Allen could be fighting for a backup spot in St. Louis this upcoming season.  One thing he might want to work on is covering top cheese; just ask Chris Kreider, Jordan Schroeder and Jerry D'Amigo.
3. Ian Cole – AHL – D
Not sure if you can call Ian Cole a prospect anymore, but I will include him as such for all intents and purposes.  He has only played 26 games in the NHL, but by the looks of things, he is slated to be part of the St. Louis Blues defensive core next season.  One of Kekalainen's best finds of the 2007 draft, Cole is an absolute workhorse.  Standing 6'1″, 215 lbs., the Notre Dame defenseman is a bulk of muscle who plays in every situation.  He is a defensive stalwart in his own end but never shies away to contribute offensively when the opportunity presents itself.  Blessed with superior skating and balance, many will notice it is difficult to knock Cole off his feet much less separate him from the puck.  With a heavy shot from the point, look for Cole to claim his spot amongst a defensive group that is young yet talented.
2. Jaden Schwartz – NCAA – C
If there is a definition for a player that has been through a lot in his short career Jaden Schwartz is it.  You may have heard of him because of his sister.  Mandi Schwartz was a Yale student and hockey player who had been fighting leukemia.  During the 2010 NHL Entry Draft, Jaden took time during his interview with James Duthie to mention Mandi and her struggle, immediately captivating the hockey audience to help in her fight against the dreaded disease.  Mandi lost her battle in early April, but Jaden continues to fight for her day in and day out.  Jaden took the road less traveled by Canadian-born players when he chose to play in the USHL and then Colorado College of the WCHA.  As a frosh, Schwartz posted 47 points in 30 games, tied for 5th in WCHA scoring albeit missing 14 games.  His shot may not be the quickest off his stick, but it is deadly accurate.  However, the Blues weren't enamored with his goal scoring ability but rather his ability to distribute the puck.  Schwartz's biggest asset is his vision and playmaking.  Being under six feet doesn't give him the physical advantage so he beats players with his skill, stick work and open ice play.  Schwartz will be headed back to Colorado College barring a fantastic showing at training camp.  Look for him to continue to develop in the WCHA this season as one of the league's best playmaking prospects.
1. Vladimir Tarasenko – KHL – RW
If any of you were able to catch a glimpse of Vladimir Tarasenko at the World Junior Championships this winter you would've noticed that he doesn't come off as the prototypical Russian player.  Much like Ian Cole, Tarasenko is built like a Soviet T-34-85 tank and certainly isn't afraid to use his strength to his advantage.  Throwing the body around and going into the dirty areas of the rink is one of Tarasenko's specialties and it was showcased during his play in Buffalo.  The speedy, tenacious winger can beat you with his acceleration, balance, dangles and most importantly, scoring.  Tarasenko was picked up in the 2010 Draft 16th overall when upper management traded offensive defenseman, David Rundblad (another of Kekalainen's pickups) to Ottawa for the pick.  Kekalainen wasn't remotely hesitant to call Tarasenko's name when he went up to the podium showing how much faith he had in the young Russian.  Tarasenko was able to power the underdog Russian National Team to the gold medal against Canada, stunning them with five unanswered goals in the 3rd period.  Tarasenko will play out the last year of his contract in the KHL with Sibir Novosibirsk this season, but his intentions are to come over to play in the NHL as soon as possible.  When he does, the NHL, and more importantly St. Louis Blues fans, will be in for a treat.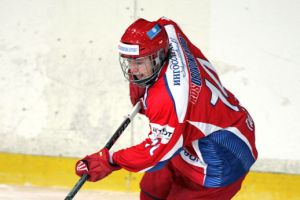 Honorable Mentions: Dmitrij Jaskin, Ty Rattie, Ben Bishop, Phillip McRae, Jonas Junland
Follow Shawn Reznik on Twitter: @ShawnReznikTHW