Get over yourselves Tampa Bay. The comments and ridicule of your former captain Martin St. Louis are asinine and unjust. These adjectives may describe how you may have felt at the time of the trade last season: hurt, confused, betrayed, shocked, and disappointed. That is understandable from a passionate fan base, but it is time to move on.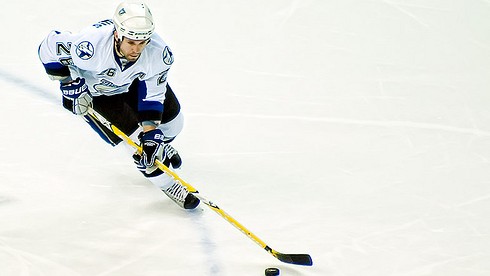 Professioanl Sports are a Business
Almost a year has passed and I still see fans of the Lightning talking down about Martin St. Louis on social media and various sites. A lot of the posts are just uncalled for.
Here is something that can be agreed on, St. Louis could have handled his departure better for sure and gave a proper farewell to the fans that have supported him all of those years in Tampa Bay.
Whether if you like how he handled his situation last season or not, the man gave over a decade of everything he had to your city, organization, team, and community. St. Louis is the best player outside of Stamkos in Tampa Bay Lightning history. He will go into the hall of fame one day as a member of the Tampa Bay Lightning.
Keep in mind that professional sports are a business. A business that sometimes can be cruel to players and fans. Players are human beings in case some of us have forgotten. If they are unhappy in a situation then they have every right to go elsewhere.
Players change teams and it is part of the business. Your team got a pretty good consolation prize in Ryan Callahan. A player that will give everything he has every shift, a player that is in his prime, a player that has played in big time playoff games, and a player that is simply a leader on and off the ice. In a new era in Tampa of young rising stars such as Kucherov, Palat, Johnson, Namestnikov, Paquette, and Drouin, it  was a time where it made sense for both sides to move on.
Fans who think they know it all and can call MSL "selfish" honestly do not have a clue. All I know is that a player who played for an organization for over a decade, won a Stanley Cup, won a scoring title, represented the city night in and night out on and off the ice, and was a respected leader on the team has rightfully earned respect.
Why Exactly did St. Louis Leave Tampa Bay?
The exact reasoning behind his departure is unknown, but it is said that the reason St. Louis left Tampa Bay was because of his family. He spends his off seasons at his home in Connecticut and wanted to move his family there full time. He wanted to be around his kids more and see his kids play hockey.
"I always felt as my kids got older, I would try to come here. I think my success and the things that were happening in Tampa kept me there longer then I probably envisioned," said St. Louis.
He wanted his kids to play better hockey in the Northeast. His wife is from the New York Metropolitan area and they reside there in the offseason in Connecticut. He felt it was best for himslef and his family to move to the area. It's better hockey for his kids development as players to play Northeast travel hockey. It is also less travel. St. Louis mentioned how his kids constantly have to travel out of state for hockey to play games. In the Northeast there are more competitive teams in the local area. Hockey programs in the Northeast regularly produce NCAA and NHL prospect caliber talent, and that is not the case in Florida. St. Louis also did not get along with his general manager Steve Yzerman. Part of the uneasiness between the two was attributed to the Team Canada initial roster. It was time for both sides to move on. It was the best thing for the organization.
St. Louis Deserves to be Welcomed Back Tonight
Marty St. Louis should not be booed upon his return to Tampa Bay on Wednesday night. He should be embraced and welcomed back. If you want to boo him after the puck drops that is fine because he is a member of an opposing team now and you paid for a ticket, but I hope the Lightning organization and fans do the right thing and pay St. Louis the tribute and respect he deserves before the game. In case you forgot, St. Louis had a lot of great moments as a member of the Tampa Bay Lightning. We all have a lot to be thankful for this holiday season as Thanksgiving approaches. Let's try to remember the good times we have had over this past year as we spend the time with friends and family. St. Louis provided alot of moments to be thankful for in his 12 plus seasons in Tampa.
The last time a Rangers star made a return to an old team was Rick Nash last season. Nash was under similar circumstances as St. Louis where he did not know he the fans would react to his return. Nash was booed and it inspired Nash to play one of his best games as a Ranger. The team  rallied around Nash to a hard fought 3-1 win on that night in Columbus. If St. Louis is booed I see a similar scenario tonight in Tampa Bay.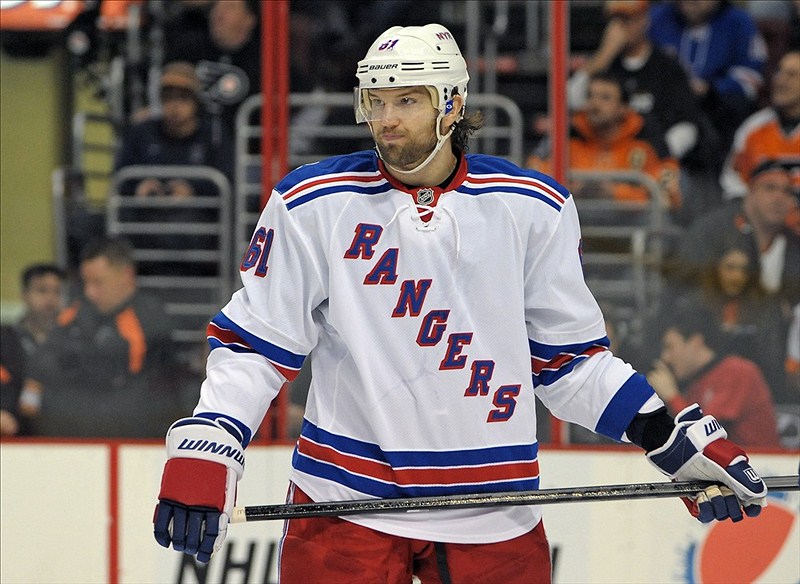 Stamkos Extended St. Louis' Tenure in Tampa
St. Louis mentioned that after the July 2008 trade of Dan Boyle, he did consider going to another team. Along comes Steven Stamkos and all of that changed. The superstar Stamkos revitalized St. Louis in Tampa Bay and the two became a dynamic pairing on the ice. You would expect to see the name St. Louis in the box score on a Steven Stamkos goal. The two became very close and almost led the Lightning back to the Stanley Cup Final in 2011. In only Stamkos' 3rd NHL season the Lightning went all the way to the Eastern Conference Finals in a game 7 against the eventual Stanley Cup Champion Boston Bruins. The Lightning lost that game 2-1. They have not won a playoff series since. This year's team is expected to change that.
As much as some fans do not want to hear it or believe it, leaving Tampa Bay was not an easy decision for Martin St. Louis.
"I didn't make this decision lightly. They're great fans and they supported me all along. I'm not expecting them to be happy with my decision, but I hope over time, they get to respect it," said St. Louis after the trade last year.
Hopefully the fans on Wednesday night in Tampa Bay do respect it.
Article Quotes: http://www.tampabay.com/sports/hockey/lightning/marty-st-louis-family-considerations-came-first/2168910
I am a 2015 graduate of Montclair State University in New Jersey. I have coached ice hockey at the high school level for two seasons here in NJ. I will be covering the Toronto Maple Leafs moving forward for The Hockey Writers.