The Edmonton Oilers got a complete performance on Thursday (Jan. 5) in a 4-2 victory over the New York Islanders to snap their five-game home losing streak at Rogers Place. There were no passengers on the Oilers, who were the better team from start to finish, jumping ahead 2-0 in the first period and maintaining a lead of at least two goals for the remainder of the game. 
Edmonton got goals from Leon Draisaitl, Dylan Holloway, Zach Hyman and Kailer Yamamoto, while Oilers netminder Jack Campbell picked up his ninth win of the campaign. With the two points, they (44 points) move past the Calgary Flames (43 points) for the first wild card playoff position in the Western Conference, though Edmonton's provincial rivals have one game in hand.
After starting Edmonton's current four-game homestand by sitting through dispiriting losses, 2-1 to the Winnipeg Jets on Saturday (Dec. 31) and 5-2 to the Seattle Kraken on Tuesday (Jan. 3), Oilers fans left the arena Thursday night with a few encouraging takeaways.
Oilers' Supporting Cast Steps Up 
Draisaitl scored for the 22nd time this season, and Hyman potted his 18th goal of 2022-23, giving the Oilers four players with at least 18 goals (Connor McDavid and Ryan Nugent-Hopkins are the others) through the first 40 games of the season for the first time since 1984-85, when Glenn Anderson, Mike Krushelnyski, Jari Kurri, and Wayne Gretzky accomplished that feat.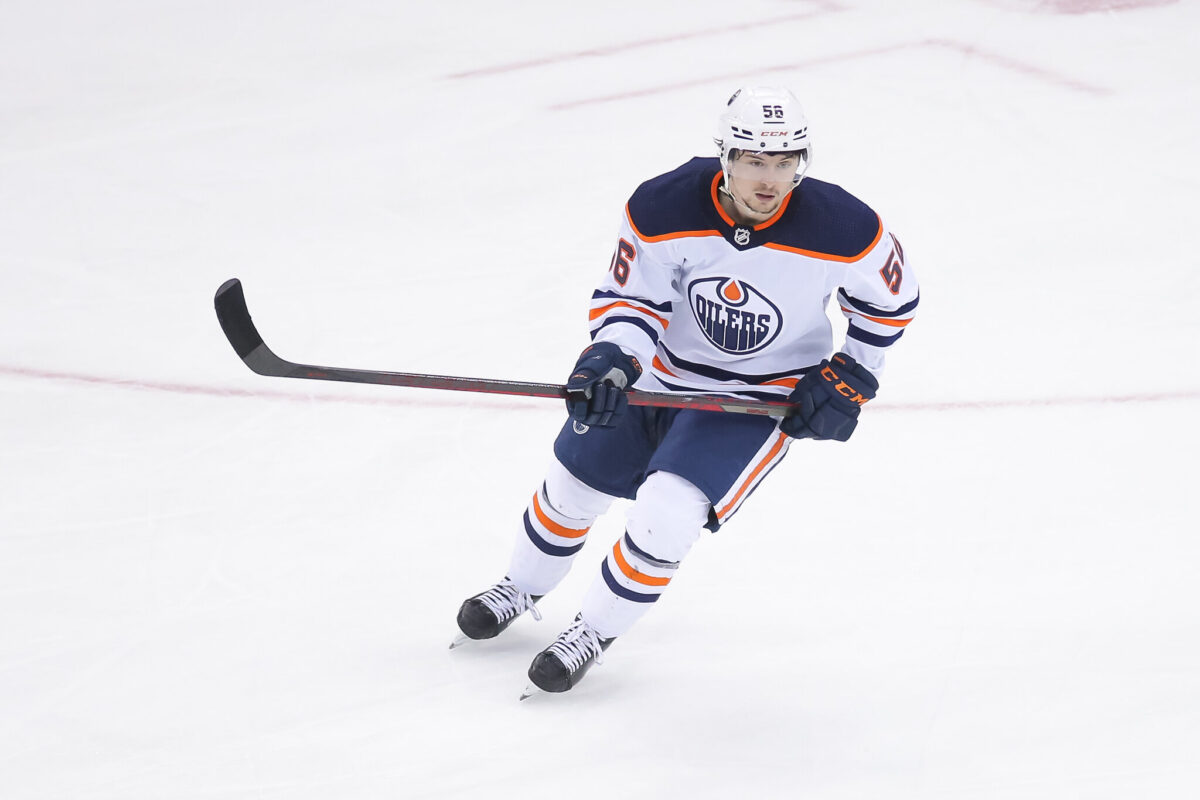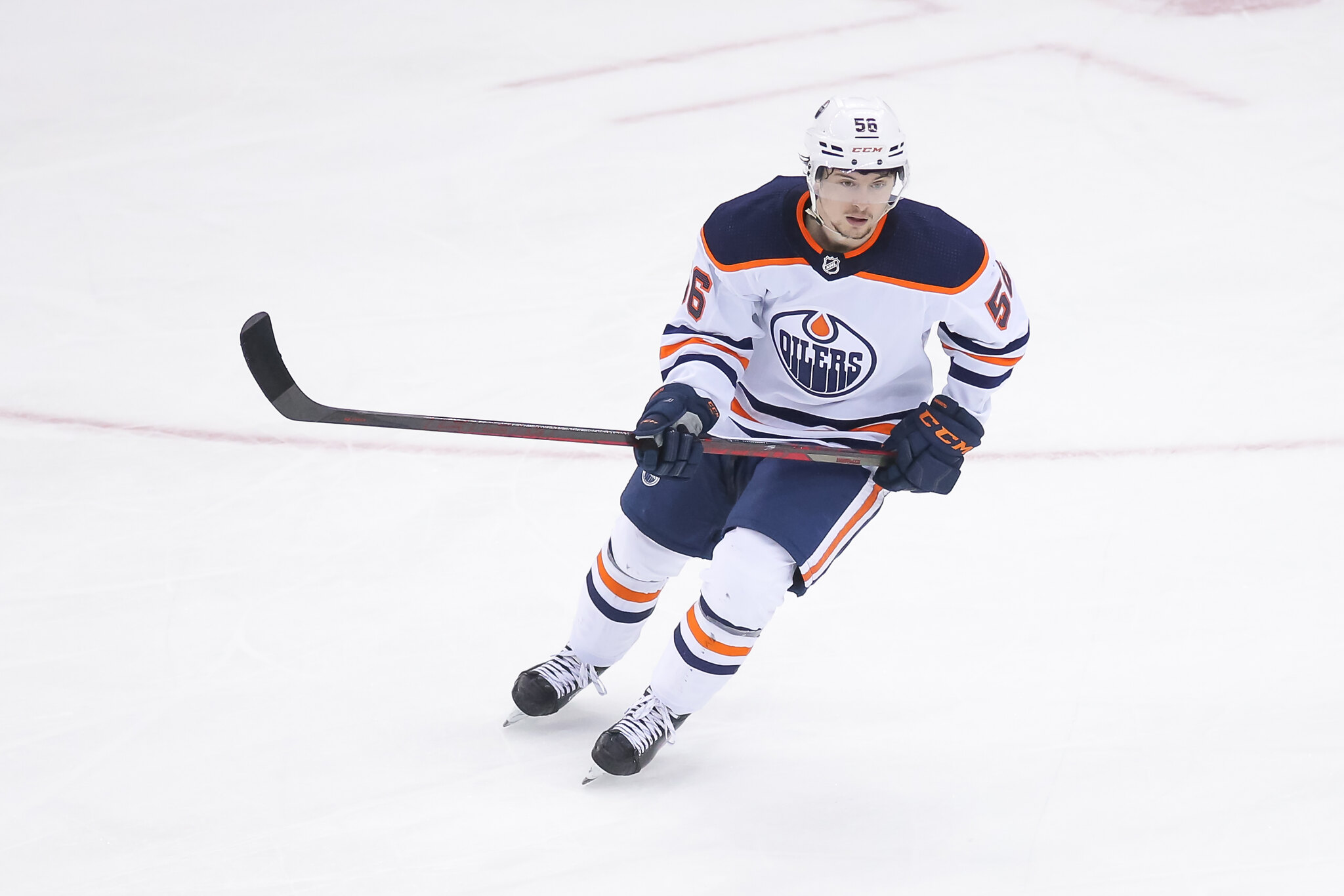 While the output from Edmonton's four scoring leaders has been spectacular, no other Oilers forward has scored more than five times this season. Holloway and Yamamoto's goals against the Isles were just their second and third, respectively, of 2022-23. 
The last time the Oilers won without getting a goal from someone other than Draisaitl, Hyman, McDavid or Nugent-Hopkins was Dec. 13 (6-3 over the Nashville Predators at Bridgestone Arena). On Thursday, it was the output from Holloway and Yamamoto that proved the margin of victory, once again underscoring the importance of depth scoring for Edmonton to have success. Yamamoto, who had 20 goals last season, is one of the players that will be most looked to for greater contribution in the second half.
Milestones for Draisaitl and McDavid 
Given how they've become so linked, operating at a level of brilliance that is peerless to almost all except each other, it was fitting that both Draisaitl and McDavid recorded historic helpers on Thursday. 
Draisaitl's assist on Hyman's goal late in the second period was the 400th of his career, making the German forward the seventh fastest active player to reach that milestone, doing so in 596 games. 
McDavid, meanwhile, became the fifth fastest player in NHL history to reach 500 assists, picking up a pair of apples in his 527th career game. Edmonton's captain set up Draisaitl for a power-play goal, then got the milestone assist on Yamamoto's tally, shorthanded, in the first period.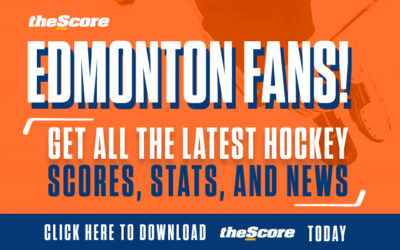 The dynamic duo continues to occupy the first two spots in the Art Ross Trophy race: McDavid leads the way with 75 points, followed by Draisaitl, who has 60. With 33 goals and 42 assists, McDavid has the most points of any NHL player through a team's first 40 games since Mario Lemieux in 1995-96 (that season Lemieux had an incredible 90 points by the 40-game mark, despite missing six of those contests). 
Campbell Playing Better 
For the first time since Oct. 20 – 24, Campbell has appeared in three consecutive games. The first-year Oiler had previously started against the Jets and came on in relief of Stuart Skinner against the Kraken. 
Related: 3 Takeaways From Oilers' 5-2 Loss to Kraken in First Game of 2023
Over those three outings, Campbell has a 1.69 goals-against average (GAA) and .905 save percentage (SV%), which are significant improvements over the 4.02 GAA and .876 SV% that he compiled over his first 15 appearances with Edmonton this season. 
While a small sample size, Campbell's play over the last week is closer to what it should be from a goalie that just signed a five-year, $25 million contract (whether Oilers general manager Ken Holland overestimated the ability of and thus overpaid for said netminder is another discussion). 
Campbell hasn't been under a ton of pressure over the last three games, facing just 42 shots in nearly 142 minutes. But he's been there to make the save when most needed in his last couple of outings, not conceding a third-period goal to either the Kraken or Islanders, as Edmonton tried to rally and protected a lead, respectively. 
The 24-year-old Skinner has been by a wide margin Edmonton's best goalie this season, and essentially established as the team's No. 1 netminder, starting 11 of 13 games over four weeks from Dec. 3 to 30. But now that Campbell has some positive momentum for the first time in his brief Oilers tenure, it will be interesting to see if head coach Jay Woodcroft gives the veteran a third start in four games when the Oilers next play, concluding their homestand against the Colorado Avalanche, Saturday (Jan. 7) at Rogers Place on Hockey Night in Canada.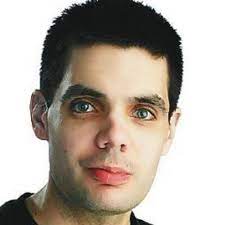 Brian is an Edmonton-based sports writer and broadcaster. His experience includes working as a sports reporter for the Edmonton Sun, where he covered the Edmonton Oil Kings 2013-14 Memorial Cup championship season.