Before playing a single minute of game action for the Pittsburgh Penguins in 2016-17, Matt Murray has signed a multi-year extension with the franchise he led to the Stanley Cup last season.
The extension is a three-year deal worth $11.25-million with a cap hit of $3.75-million, according to Pierre LeBrun.
Further to @TSNBobMcKenzie, Matt Murray's new contract with the Penguins will be for three years and $3.75 million per season

— Pierre LeBrun (@PierreVLeBrun) October 20, 2016
Now, bring on the questions. Is that too much for a guy who's played just 13 regular season games? Is it enough for a goaltender who led his team to a Stanley Cup win? The truth is, until we see more from the 22-year-old goaltender it's hard to judge which way this contract is going to go.
Penguins' Risk: Getting Ahead of Themselves?
Some will argue that the Penguins know exactly what they're doing – locking up a young goaltender that simply didn't fold under pressure. But what if it's too early to make that three year commitment?
Murray's played a total of 34 games in the NHL (13 regular season and 21 playoff games). In those 34 games, he holds a record of 24-8-2. His numbers in the regular season and playoffs are quite similar with a 2.00 goals against average and .930 save percentage in the regular season and a 2.08 average and .923 save percentage come playoff time.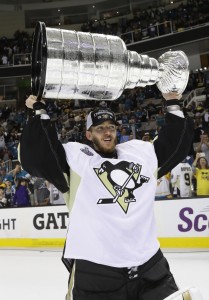 Is it too risky – however – to invest in a goaltender who's played in less than 40 career games? Let's put it this way, after just 62 games with the Los Angeles Kings, the Maple Leafs put their all their marbles in on Jonathan Bernier. With the Kings, he had a 29-20-6 record in 62 games with a .912 save percentage and 2.36 goals against average.
After the Leafs traded for him, Toronto signed the goaltender to a two-year deal worth $5.8-million. He played 113 games over the span of that contract with a record of 47-47-14. While his numbers were average (and he's not fully to blame for that) the Leafs followed that up with another two-year deal worth $8.3-million with an AAV of $4.15-million.
While Bernier might not be comparable to Murray with the teams in front of them playing a significantly different level of hockey, but their contractual situations are similar. The major difference is that Murray has a Stanley Cup to his name and stole some games for the Penguins down the stretch.
Maybe that alone ups his value after just 34 games. That being said, with Marc-Andre Fleury earning nearly $6-million per season, the Penguins will be forking over $9.5-million to their goalies starting next season – unless they can move Fleury or the Las Vegas franchise decides to go with Murray in the expansion draft.
However, if Vegas goes with Murray or if the Penguins are able to get quality numbers out of the young goaltender over the next three seasons, Murray's contract could actually be quite the reward for the Penguins.
Penguins' Reward: A Golden Contract for Matt Murray
There are a number of reasons why this contract could actually play out well for the Penguins – which is why I tend to lead towards saying that it's a good contract for Pittsburgh. After all, it is only $3.75-million per year.
The fact that Murray was able to put up the kinds of numbers he did in their Stanley Cup run last season needs to be a focal point for those already questioning the contract. That combined with what he was able to do in his short regular season stint and the calmness he played with in this year's World Cup of Hockey and he doesn't seems like a reliable back stop.
Now let's look at it hypothetically for a second. If Murray is, in fact, able to put up similar numbers over the next four seasons (the remainder of his ELC and his three-year extension) to what he's already done, the contract will be looked at as a steal. In fact, following the extension, Murray will still be a restricted free agent and assuming he's with Pittsburgh his rights will remains the property of the team.
Rutherford on Murray re-signing: "We started talking about it during camp. It's good for Matt and good for the Penguins to get it done."

— Pittsburgh Penguins (@penguins) October 20, 2016
On top of the positives that could come out of this extension, general manager Jim Rutherford also noted how important it was to get the deal done and keep it from becoming a midseason distraction.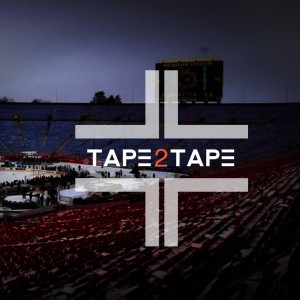 While his deal isn't expected to affect Fleury's playing time for the remainder of this season, the goaltending situation will definitely be something to watch as the remaining years on their contracts unfold in black and gold.
Have some thoughts about the column? Let me know on Twitter at @AndrewGForbes or @Tape2TapeTHW.
Tape2Tape is a column looking at some of the biggest stories from around the world of hockey. Discussing different topics, it focuses on delivering some opinion to hockey's biggest fans. Whether you agree or disagree, writer Andrew Forbes would love to hear what you have to say.