Sweden continuously ranks among the top six hockey countries in the world thanks to an abundance of medal finishes, including 11 World Championships. Since winning back-to-back titles in 2017 and 2018, Sweden has yet to advance past the quarter-finals at the tournament, despite dressing some of professional hockey's best players.
Related: Revisiting Sweden's World Junior Championship History
As the top countries travel to Tampere, Finland, and Riga, Latvia, for the 2023 tournament, Tre Kronor will look to improve on their recent finishes, possibly winning a medal. Recently, the country released its roster, featuring only nine NHL players and 12 players from the Sweden Hockey League (SHL), with the remaining names playing in Switzerland's National League (NL).
Forwards
Pär Lindholm, Dennis Everberg, Marcus Sörensen, André Petersson, Leo Carlsson, Lucas Raymond, Oscar Lindberg, Jakob Silfverberg, Jonatan Berggren, Fabian Zetterlund, Linus Johansson, Carl Grundström, Jacob de la Rose, Alexander Nylander
Interestingly, six of Sweden's 14 forwards are currently playing in the NHL, with the Detroit Red Wings' Lucas Raymond being the most recognized name in the mix. Moreover, Carl Grundström (Los Angeles Kings) and Alexander Nylander (Pittsburgh Penguins) will join him on the wings. Meanwhile, Jakob Silfverberg (Anaheim Ducks) returns to the World Championship for the first time since 2012 and will serve as team captain this year.
After a brief 252-game stint in the NHL, Oscar Lindberg returns to Tre Kronor, last representing his home country in the 2013 and 2017 World Championships, in which Sweden won gold. Meanwhile, Jacob de la Rose returns to the national team after captaining Sweden at the 2022 Olympic Games. Since he's represented Sweden at ten international events, naming him an alternate captain for this tournament made sense.
---
---
Ultimately, the average age of Tre Kronor's forward group is 27. However, the youngest player in the lineup is Leo Carlsson, who is on pace to be a top pick in the upcoming 2023 NHL Entry Draft. At just 18 years old, he's about to enter his third international tournament, having recently played at the 2023 World Junior Championship. As one of the top young prospects in hockey, he collected 25 points in 44 games in the SHL this year, his second season of professional hockey.
Notable NHL forwards not attending this year's event include Mika Zibanejad, Elias Pettersson, Adrian Kempe, Elias Lindholm, Viktor Arvidsson, and Victor Olofsson.
Defensemen
Christian Folin, Henrik Tömmernes, Patrik Nemeth, Lukas Bengtsson, Rasmus Sadin, Anton Lindholm, Jonathan Pudas, Joel Persson
Sweden will bring eight defensemen to start the tournament, with an average age of 29. Only two players currently play with NHL teams, Patrik Nemeth (Arizona Coyotes) and Rasmus Sandin (Washington Capitals). Interestingly, Nemeth is one of the few players still representing Sweden who was part of the 2012 World Junior Championship team, setting up Zibanejad for the Golden Goal.
Although the majority of Sweden's defensive corps are not well-known players in North America, the group does have over 1,500 games of experience in professional leagues across Europe. Realistically, one of their best players is Henrik Tömmernes, the reigning Best Defender in the NL, winning the award in 2021, 2022, and 2023, as well as league MVP in 2022.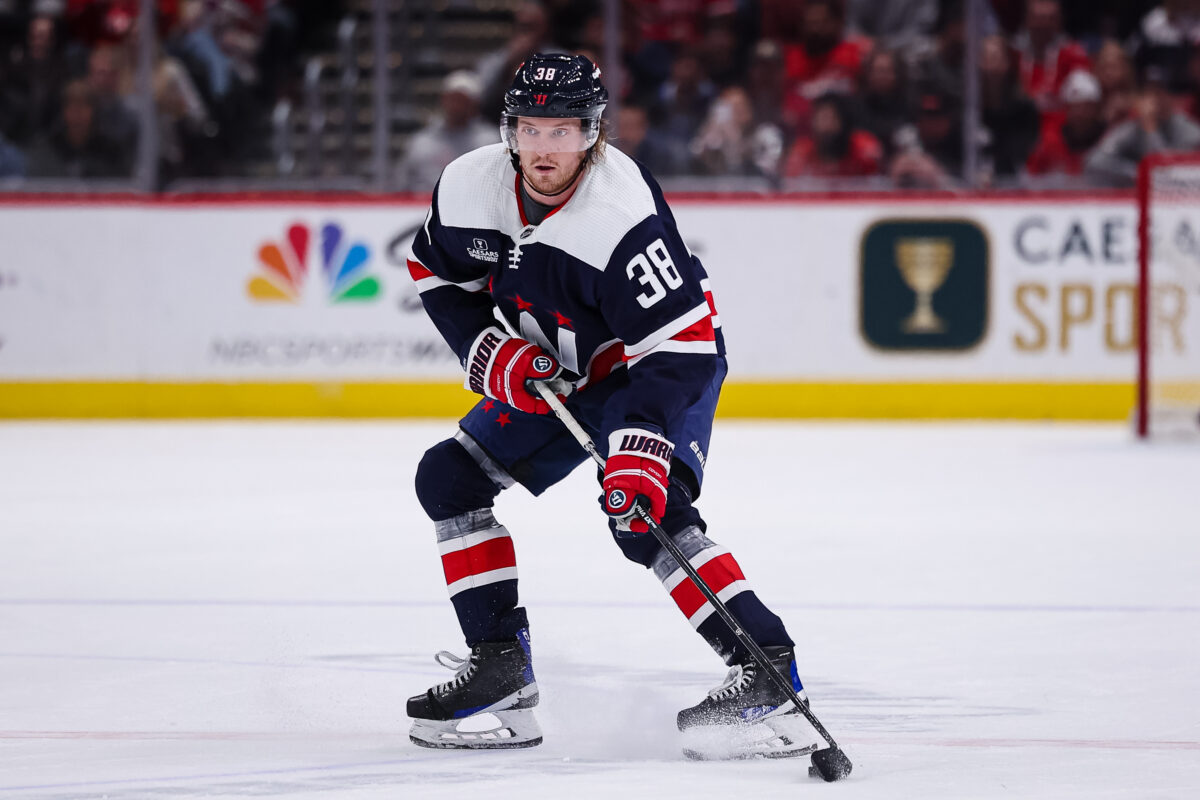 Meanwhile, Joel Persson has won the Le Mat Trophy (SHL championship) three times since 2018, with Jonathan Pudas winning back-to-back SHL Defenseman of the Year awards in 2022 and 2023. Interestingly, the duo has a history in the SHL championship meeting in the 2018 and 2023 title series, with Persson walking away with a gold medal both times.
---
Latest News & Highlights
---
Furthermore, Lukas Bengtsson is a two-time SHL champion in 2016 and 2023, while Christian Folin has a ring from 2021. Even though Nemeth is an NHL regular, he's also a World Junior champion and a Calder Cup champion in the American Hockey League (AHL).
Although many could look at this roster and question whether Sweden brought their best players, a deeper dive into their profiles will highlight their successes outside North America. Considering a handful of these players wear letters on their respective teams, no one can question their ability to compete and win important games.
Notable NHL defencemen not attending the 2023 World Championship include Erik Karlsson, Rasmus Dahlin, Victor Hedman, Hampus Lindholm, and Oliver Ekman-Larsson.
Goaltenders
Jacob Johansson, Lars Johansson, Jesper Wallstedt
At first glance, most hockey fans will recognize Jesper Wallstedt, one of the game's top young goalie prospects, currently with the Iowa Wild in the AHL. As the seventh-overall pick in the 2021 Draft, Wallstedt has played for Sweden at several international competitions, winning a bronze medal at the 2022 World Junior Championship. Additionally, he earned All-Star honors at the tournament, finishing with the best goals-against average (1.62), save percentage (.940), and walking away with the tournament's best goalie award.
Although he made headlines for scoring a goal in his AHL debut, he finished the year in North America with an 18-15-5 record and a 0-2-0 mark in the playoffs. Even though head coach Sam Hallam has yet to name a starter, Wallstedt should get some playing time at this year's tournament, and if he can carry the team to a win or two, he'll get some serious consideration during the medal round.
However, getting playing time may be challenging since Lars Johansson is back between the pipes and should be the country's go-to guy. After winning a Champions Hockey League championship and SHL title in 2016, he walked away from the league as the SHL Goaltender of the Year, jumping to the Kontinental Hockey League (KHL).
While playing in Russia, he won a league title in 2019, leading all netminders with the lowest GAA in 2018, 2020, 2021, and 2022. Although Sweden finished without a medal at the recent Olympic games, Johansson was a rock in the net, going 2-2-0 with a shutout, microscopic 1.20 GAA, and a .958 SV%. Interestingly, even though he's found success in professional hockey, his numbers are even better when he pulls on a Tre Kronor jersey.
Related: Projecting Sweden's 2024 World Cup of Hockey Roster
Meanwhile, Jacob Johansson has built a career in the SHL, playing with Linköping HC and Timrå IK since 2015. Although he has a professional losing record, 72-88-0, he has solid numbers with a 2.45 GAA and .910 SV% and can eat some minutes if Wallsteadt or Lars Johansson need a break or have a bad game.
Ultimately, goaltending could be Sweden's most significant question mark, depending on who Hallam decides to play. Realistically, this could be Wallstedt's coming out party or Lars Johansson's chance to build upon his international legacy.
Notable NHL goalies not attending this year's tournament include Jacob Markström, Linus Ullmark, Filip Gustavsson, and Felix Sandström.
World Championship Expectations
Sweden's management decided to employ a roster with more international players than guys playing in the NHL for this year's tournament. Although several players like Dahlin and Pettersson had issues attending the event, other players had opportunities to go and decided against it.
Although the country has yet to win a medal in the last four tournaments, this year's approach could finally lead to success or result in another poor finish in the standings. Either way, Sweden is always competitive in international events, which is one of the reasons they remain one of the top hockey countries in the world.
Sweden opens the 2023 World Championship on Friday with a contest against Germany, followed by games against Austria, Finland, Hungary, France, Denmark, and the United States.