by Sean Hogan, Head Coach, OHIO University Hockey
(edited by Dean Plunkett)
It has been almost three years since I last wrote an article titled "The Rise of ACHA Division I Hockey" (September 19th, 2013), and in those years the league has continued to grow, hitting several important milestones. I closed that article three years ago stating that quality ACHA Division I Hockey is good news for college hockey fans, that the league is providing a quality level of play at institutions that may not otherwise support college hockey, and that the best was yet to come. It is clear the growth of the Division I level of the American Collegiate Hockey Association is surpassing even what the most optimistic supporters might have thought.
New Teams
Since my last article, there have been several universities that have made the decision to add ACHA hockey to their athletic departments. Many are National Association of Intercollegiate Athletics (NAIA) institutions, and at this point men's ice hockey is an "emerging sport" for the NAIA, and these programs need a home. The ACHA Division I level is a perfect fit for these "varsity" hockey programs. Programs like Midland University, Jamestown University and Indiana Tech have added ice hockey and hired quality full time coaches, further ensuring a high level of play in the ACHA and growing college hockey.
With so few NCAA Division I hockey programs, as compared to other sports, and so many quality hockey players in the United States, it is a good sign that universities are creating more opportunities for hockey student athletes. By comparison, there are a similar number of Division I hockey scholarships available nationally as football scholarships available in just the B1G. In a time when universities are competing for students all over the country, creating a home for college hockey players only makes sense.
Facilities
I also mentioned in my 2013 article the quality of ACHA on-campus facilities. At OHIO University and the University of Illinois, the on-campus facilities are historic venues that have seen their fair share of history and great moments. However, the bar was raised this past season when Liberty University unveiled their newly renovated world class LeHaye Ice Center, complete with video review boards and ten sold out suites. It truly is a world class facility that could host college hockey at the highest levels.

NHL Draft
In November 2008, Shawn P. Roarke wrote an article titled, "This Club is Ultra-Competitive" for NHL.com. I recall cringing at the title of the article. At that time I was head coach at Oakland University, and we were a year removed from back-to-back National Titles at the ACHA Division II and Division I levels, and we would never use the term "club" to describe our college hockey program.
However, in the first paragraph, Roarke clarified his stance, "If the term "club hockey" generates images of college players playing late-night hockey in mismatched uniforms under loosely applied rules, the American Collegiate Hockey Association has no use for you or your misguided vision."
The article goes on to outline several key points about the quality of play, university and community support of the programs, and the size and quality of many on campus ACHA facilities. However, one point stuck out, in a short but emphatic sentence, "and some insiders believe that it is only matter of time before a Division I (ACHA) player makes it to the NHL."
While an ACHA player has yet to play an NHL regular season game, an ACHA alum from perennial power Lindenwood University was drafted. Daniel Walcott was a 5th round pick, #140 overall by the New York Rangers in 2014. While it remains to be seen if he will eventually crack an NHL roster, I can certainly say there were not many fans watching ACHA games during the 2012-13 season at places like OHIO University, Iowa State and the University of Illinois wondering how many NHL draft picks were on the ice. This was a big step forward and again emphasizes the quality of play at the top ACHA Division I programs.
The Future
The ACHA will continue its partnership with USA Hockey for the World University Games. The U.S National University Team will again be comprised of players and coaches from ACHA Division I rosters and will compete in Almaty, Kazakhstan in 2017.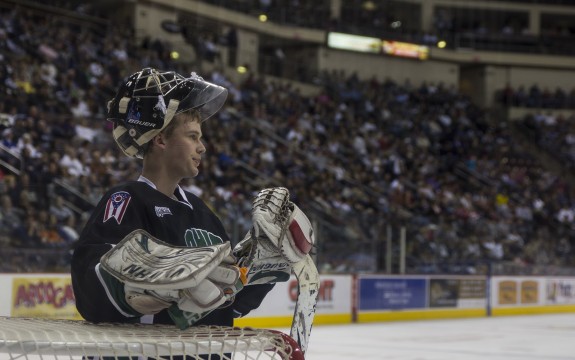 The ACHA has continued to grow the brand through visibility, appearing on ESPN 3 three times over the past two seasons, and will continue to do so. Having ACHA college hockey games on the ESPN family of networks only increases the visibility of the ACHA, and continues to promote the quality level of play to those that may not normally be able to see it.
For the first time, the ACHA has partnered with the Columbus Blue Jackets and the city of Columbus to host the National Championships for all five divisions (men's and women's) of the ACHA in one location. The tournament will bring over 80 teams and generate an estimated 3000 hotel room nights. This is another avenue in which the ACHA has grown and will allow college hockey fans to see quality hockey in one location, not to mention the economic impact of such a large event.
The last two universities to add NCAA Division I hockey, Arizona State and Penn State, were perennial ACHA powerhouses. While their ACHA success was not the sole reason to elevate their programs, it is reasonable to assume that without the popularity of their ACHA programs on those campuses, NCAA Division I hockey may not have been able to happen. It will be interesting to see what, if any, new NCAA Division I programs emerge and where they emerge.
It is clear the American Collegiate Hockey Association is growing at surprising rates. The ACHA made the decision to hire an Executive Director to help facilitate this growth, and it will be interesting to see just how far it will have come in another three years. I still believe the ACHA is great news for college hockey fans, and it's still the tip of the iceberg…the best is yet to come.
~ Sean Hogan is the head coach of the OHIO University Bobcats men's hockey team. He has been head coach of ACHA programs at Oakland University and the University of Arizona, and has been on coaching staffs at Western Michigan University (NCAA) and the U.S National University Team. He holds a Master's Degree in Sports Science and Recreation with an emphasis in Coaching Education from OHIO University.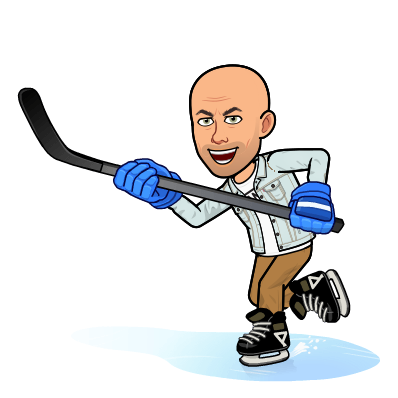 Grew up in the 'hockey town' that launched the careers of Bob Gainey, Roger Neilson, Scotty Bowman, Chris Pronger and Steve Yzerman, to name only a few – Peterborough, Ontario. Spent a misguided life in the world of politics. (Sorry Mom) Trying to atone for those sins by publishing the best hockey stuff available. You can email me directly at Dean@TheHockeyWriters.com. I don't accept emails written in Sanskrit or asking me to help you transfer your family funds from Nairobi…even if you are a Prince. Thank you.