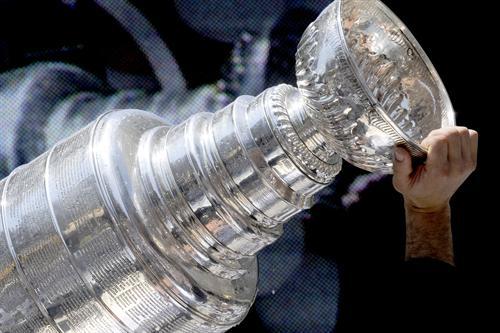 Here's a statistic the NHL may not want you to know. It's borderline disappointing.
You've heard NHL players or coaches say the goal is to make the playoffs and from there anything can happen. Well, that's almost true. Just about anything can happen if you sneak into the playoffs. You just won't win the Cup.
Since the playoffs were expanded in 1987 to four best-of-seven series, no team seeded 9th or lower has gone on to win the Holy Grail of hockey. The one exception was the lockout-shortened 1994-95 season when the 9th seeded New Jersey Devils went on to win a Cup championship. In presenting my case, that season doesn't count. They only played 48 regular season games that year.
Does this mean your team is eliminated from Stanley Cup contention if it doesn't finish between 1st and 8th during the regular season? I'm afraid so. Until it happens once that a team seeded 9-16 at the conclusion of a complete regular season goes on to win the Cup, then the statistics say there is no chance.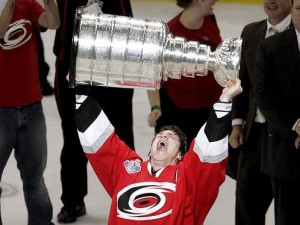 Some teams have come as close as possible. The 12th seeded Calgary Flames of 2004 went all the way to Game 7 of the Finals before finally bowing out to the Tampa Bay Lightning. In 2006, the 14th place Edmonton Oilers duplicated the feat, taking the Carolina Hurricanes the distance. It seems winning that 16th playoff game of the season is a monumental task. For lower seeded teams, it has been impossible. It took the Lightning and Hurricanes an entire 82-game regular season to earn home ice advantage for when it counted most. There was just no way they were going to lose the Cup in Game 7 at home.
Every playoff season has its upsets, and this year was no exception with the long, unexpected post-season runs enjoyed by the Montreal Canadiens and Philadelphia Flyers. It's great for fans of these teams who enjoyed the wonderful, long ride, but midnight eventually arrives for every Cinderella.
In 1948-49, the Toronto Maple Leafs won the Stanley Cup after a posting a losing regular season record of 22-25-13. They finished in fourth place out of six teams. It appears they may have been saving themselves for the playoffs. That doesn't happen anymore. These days it takes a winning regular season record just to make the playoffs. Then it takes four series and a full 16 playoff-game victories to reach the summit. So far, only teams that have had superlative success from early October right through to mid June have realized the ultimate accomplishment. "May the best team win," they say. It usually does.