Three Reasons Why It's Time For Chris Wideman's NHL Shot
Change has come to Ottawa.
Before Monday night's game against the Sabres, Chris Phillips had been a healthy scratch in four of the previous eight games.
Chris Phillips' lineup spot has become so uncertain that the Ottawa Senators Twitter account celebrated Phillips' return on Monday night:
Warm-up Pic: @CPhillipsFour is back in the line-up tonight! pic.twitter.com/X09sp6an44

— Ottawa Senators (@Senators) December 30, 2014
For Sens fans, watching the long-time defensive stalwart slip into a reduced role is difficult to stomach. But for 24 year-old prospect Chris Wideman, the changing of the guard in Ottawa should lead to his shot in the NHL.  
Chris Wideman: Offense, Intelligence, and Leadership
Offense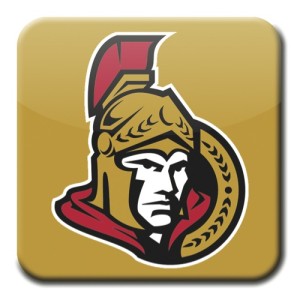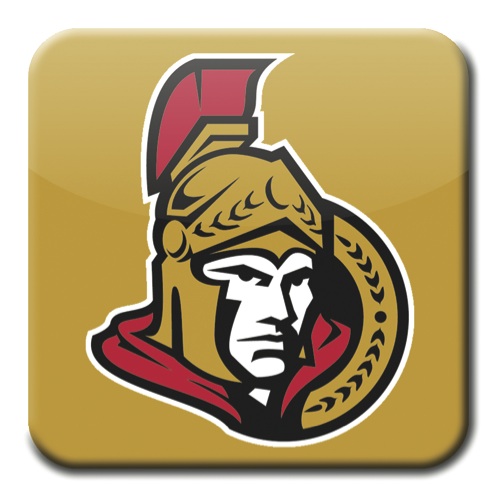 Wideman has had a fast start to the year. With 12 goals and 16 assists in 30 games played, the defenseman ranks eighth in the AHL in points. Chris Wideman leads all AHL defensemen in points.
His strong offensive play has earned league-wide recognition in the AHL:    
But the offense isn't new.
After posting only 18 points in 60 games in 2012-2013, Wideman registered 51 points in 73 AHL last year.
And, unlike many other offensive specialists, Wideman has maintained positive plus-minus ratings throughout his career.
His résumé shows a developing offensive talent:
Offensively, Wideman has much to offer a Senators blue line that possesses few offensive options after captain Erik Karlsson.  
Intelligence
In the Hockey's Future scouting report, Chris Wideman is noted for his intelligent passing, stick use, and decision-making.
As per Hockey's Future:
Wideman is an intelligent, excellent puck-moving defenseman on the small side. He is very poised and patient with the [puck]. He also distributes and makes smart decisions with the puck too. One of Wideman's best attributes is his smart and effective use of his stick, particularly in taking away passing/shooting lanes.
Though Wideman is only 5'10", 180 lbs., his intelligence with his stick and quick decisions with the puck help the undersized defenseman to overcome his size limitations. Much like Tobias Enstrom, Chris Wideman's intelligence (along with his offense) can definitely play at the NHL level.    
Leadership
Most importantly, Chris Wideman combines his offensive touch and on-ice intelligence with leadership ability.  
Demonstrating a strong sense of team and social media, Chris Wideman frequently recognizes great efforts by his teammates:
Great win tonight at home for @BSens_Hockey! Glad to have @MillsBradley11 back in the lineup! Great teammate and great player!

— Chris Wideman (@Chris_Wideman) December 13, 2014
 

Big time congrats @ShanePrince18 on @TheAHL POW award!

— Chris Wideman (@Chris_Wideman) December 2, 2014
 

Great celebration for @Classeman14 22nd Bday. One of the most loved teammates I've ever played with! #grattisFreddypic.twitter.com/zEwZZozDLI

— Chris Wideman (@Chris_Wideman) November 25, 2014
While it is always difficult to assess a player's ability to lead in the locker room, Chris Wideman demonstrates his leadership publicly through social media.
While Twitter isn't reason enough on its own to prove a player's worth, Wideman's combination of offense, smarts, and leadership adds up to create a complete package.
For the Ottawa Senators, Chris Wideman is a defenseman who is ready for a promotion to the NHL.
What do you think, Sens fans? Is it time for Chris Wideman for a promotion to the Ottawa Senators?