What a wild ride it has been through the first four games of the Toronto Maple Leafs' season. They are the highest scoring team in the league with 20 goals scored, including seven in their victory over the Dallas Stars on Tuesday. but they have also allowed 17 goals, third worst in the league, which is cause for concern.
The Maple Leafs are familiar with problematic starts. Last season through four games they allowed 16 goals and the year prior 14, so the team might not be as concerned about this as the fanbase. However, it is alarming when your team has to score seven goals in consecutive games to get the W and it isn't just the defense and goaltending that are plaguing the team. There are a myriad of problems that will need to be fixed if the Leafs want to have a successful season.
Problem #1: Hainsey and the Defense
Beginning with the most glaring Maple Leafs scapegoat, Ron Hainsey has had a rough start. I've mentioned his struggles already, but Hainsey has lost several steps in his game and it shows every night. He is beaten to the puck any time he has to get into a foot race, which enables opponents to set up in the offensive zone. His lack of speed also allows opponents to skate by him with ease and on multiple occasions it has led to a goal, including Tyler Seguin's 2-2 goal on Tuesday.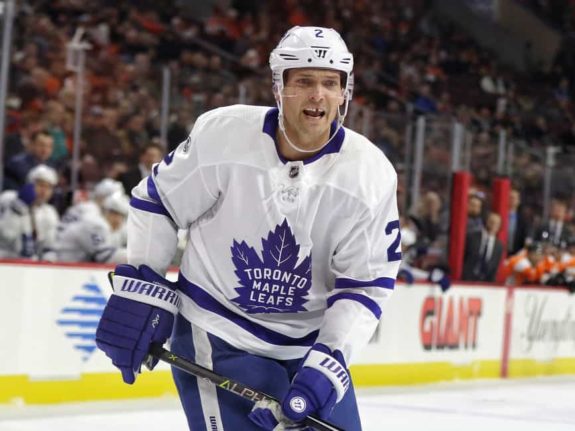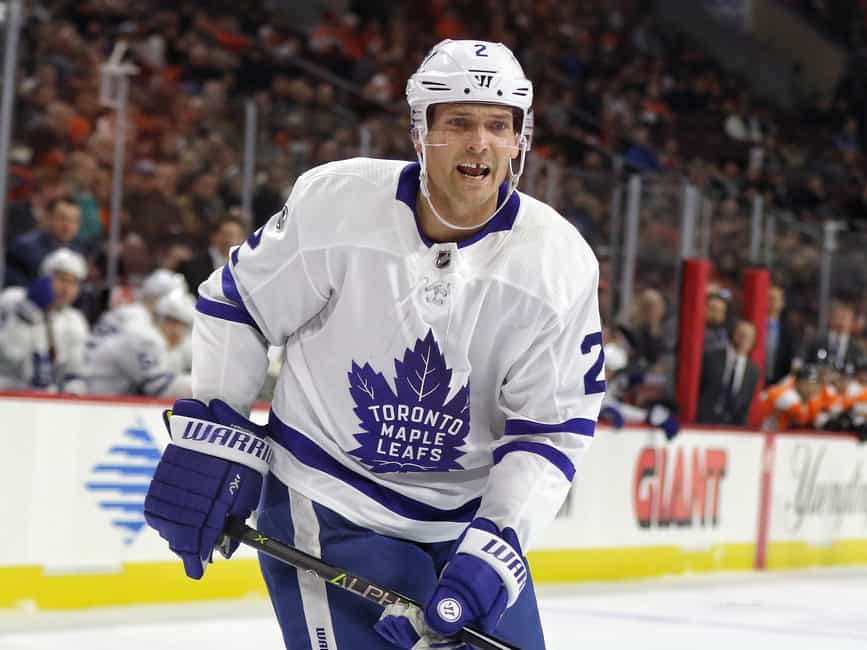 Hainsey isn't the only struggling defenseman. Another is 25-year-old Igor Ozhiganov. The young Russian is just three games into his NHL career so he gets a bit of a pass, but his -0.4% relative Corsi needs to improve as does his puckhandling and backchecking, both of which looked better in the victory over the Stars. He has to continue to make strides in his game.
Nikita Zaitsev has been solid, although he has a tendency to over-skate the puck along the boards; Jake Gardiner, Martin Marincin (in one game) and Travis Dermott all look great and Morgan Rielly is playing like a genuine superstar. The defense has stable pieces in place but those that are subpar are going to have to be better going forward.

Problem #2: Andersen's Shaky Performance
Like the Leafs, a slow start to the season is not unusual for Frederik Andersen. He has allowed nine goals in his first three starts this season and last, and he allowed 11 in his first three starts as a Leaf in 2016-17. Some may not be as concerned about Andersen's performance as others, especially considering the defense. The problem is that this is supposed to be the year the 29-year-old Dane takes a step forward. Instead, he looks like the same goalie as last year which is problematic when you compare him to previous Stanley Cup-winning goalies.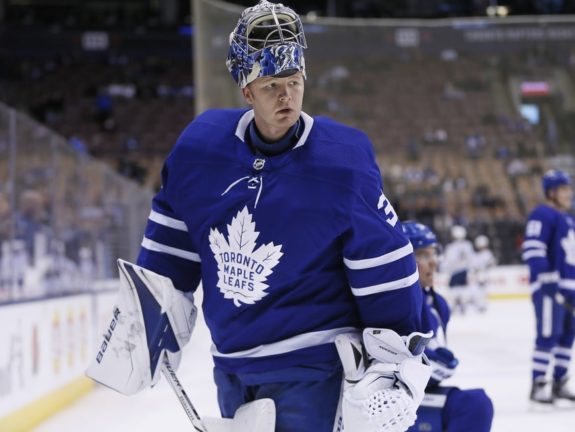 The last three goalies to win the Stanley Cup (Braden Holtby, Matt Murray, in two straight years, and Corey Crawford) all stepped up to perform for their teams when they needed it, no matter how strong the offense was. Andersen is going to have to be a brick wall in net if the Maple Leafs want to win the Cup this year. That may sound like a tall task but the Leafs are paying him $5 million per year for the next three years; if he wants a larger paycheck when his deal expires, he'll need to step up.
Problem #3: Top Heavy Scoring
Ok, there is nothing wrong with the team's top two lines. Auston Matthews is tied for the league-lead in scoring with Rielly, John Tavares has already scored a hat trick, and Mitch Marner has eight points as he awaits the truckload of money he will get next summer.
The lack of production from the bottom six is a problem, however. All members of the bottom two lines have contributed two points or less. Connor Brown is the only one who has scored a goal and it was an empty-netter in Tuesday's win. Nazem Kadri sticks out the most. He could be a number two, even a number one center on some teams, so placing him on the third line seemed like a way for him to feast on opponents and rack up the points. This hasn't worked so far as he has two assists and they both came in the season-opener on goals from Matthews and Tavares.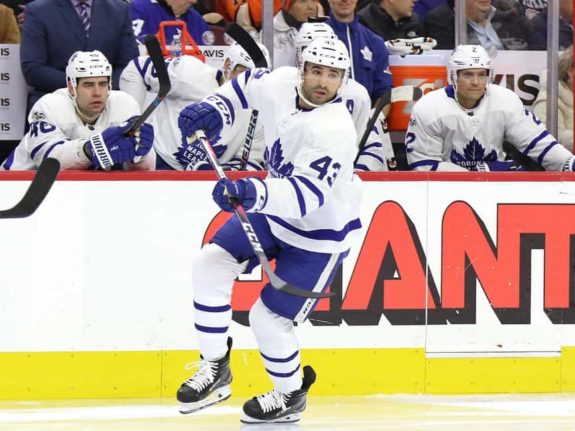 If Kadri can heat up or his linemates can get him going, the Leafs will be more dangerous. If not, the team will be nothing more than a two-line team and as deadly as those lines may be, two strong lines are nothing special in today's NHL.
Problem #4: Stubborn Mike Babcock
The lineup has been a problem since Mike Babcock was named head coach of the Maple Leafs in 2015. There is no doubt that he is one of the best coaches in the league, but every coach has their flaws and for Babcock, it's his stubborn approach to lineups.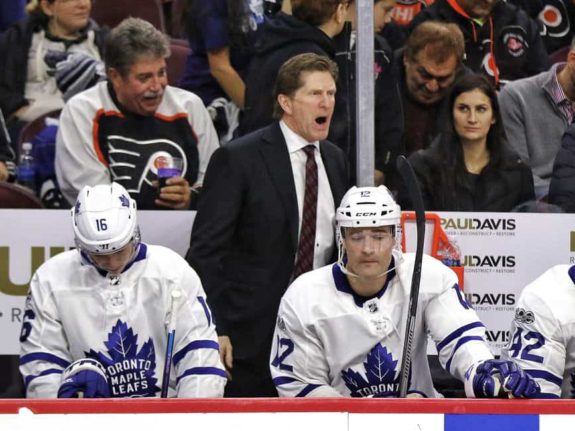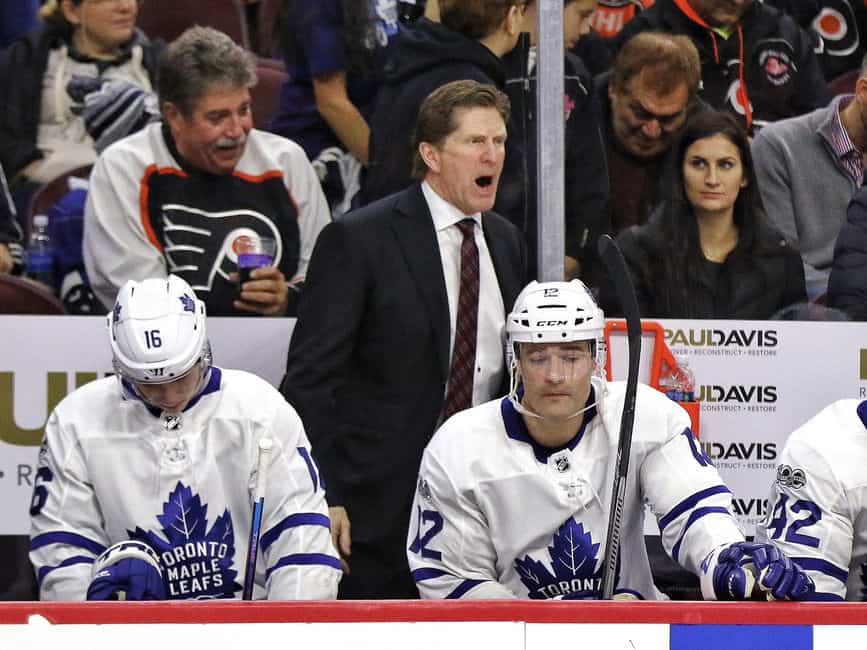 Through four games, the 55-year old coach has been as hard-headed as ever. He's the one who has placed Hainsey on the top defensive pairing, playing 20 minutes a night. He hasn't given Andreas Johnsson a chance to prove himself, playing him under ten minutes in all three of his games so far. He doesn't give guys like Marincin or Justin Holl an opportunity to play for a spot with Travis Dermott.
He needs to be less stubborn as we move into November and December. An unmoveable Babcock is not good for the Maple Leafs; he should embrace the team's youth and give them a shot to take spots from the veterans instead of sticking with the status quo.
Problem #5: William Nylander Is Still Not Signed
The pièce de résistance of early-season problems is the absence of William Nylander. Still holding out in Sweden, the 22-year-old and the Maple Leafs haven't come to an agreement on his new contract. The last real rumour believed that Nylander wanted $8 million per year and that he is letting his agent do the negotiating while he trains. Even worse, is that when the Maple Leafs pitched the idea of taking less money to save cap space, the Swede did not sway from his stance.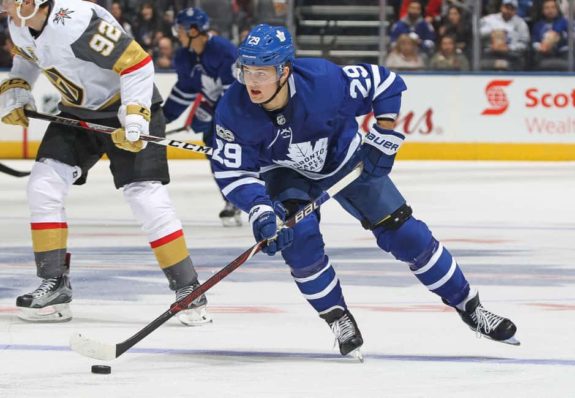 Now Nylander has said repeatedly that he wants to remain in Toronto and that he is simply looking out for his future, which is understandable. But the longer the contract talks continue, the more Leafs fans will begin to panic more than they already are. Kyle Dubas is aware of this, stating "…at this point I certainly understand why on the outside people say, 'Just get this done already.'" (From 'Leafs GM Kyle Dubas Feels Fan Frustration with William Nylander Deal', The Toronto Sun, 9/28/18). If Leafs fans get to that point, the hockey media will as well. Heck, Jim Parsons is saying they should trade #29 now. A deal will get done sooner rather than later, but if these negotiations linger well into the season, expect a few questions about how Kyle Dubas and company will handle the Matthews and Marner extensions next summer.
Maple Leafs Will Change
These issues can be fixed in a number of ways. Whether it's giving Andersen more rest than last year, changing up the line combinations or shifting defensemen, the Maple Leafs will overcome these struggles. They're 3-1-0. The sky is not falling, but it is always important to note that a team can improve. Even the best teams can improve in minute ways, and the Maple Leafs are no exception.
A hockey fan straight from the Lonestar State. No matter the team or league, I'm always here to spread the word on the world's greatest sport.