After a relatively successful year in the just their second season since announcing a full-fledged rebuild, the Toronto Maple Leafs will be looking to improve as they will definitely want to get back to the postseason in 2017-18.
Already having made their first move of the offseason by re-signing Nikita Zaitsev, the Leafs will be looking to add to their club through free agency and the upcoming NHL Entry Draft. Joined by Anthony Fusco, Brett Slawson and Jeff Langridge, we will be discussing all of this in the first edition of Maple Leafs Roundtable.
What are your thoughts on the Zaitsev contract? Term versus salary – what would've been most important in your decision?
Forbes: The length of the contract made it possible for the Leafs to get Zaitsev for $4.5-million per year over the seven-year contract. His new cap hit puts him alongside guys like Jason Demers, Nazem Kadri, Anton Stralman and Max Pacioretty.
In his rookie season in the NHL, Zaitsev topped the 30-point plateau. That was good enough to tie him for 41st among NHL defensemen in scoring and tied for eighth in team scoring. Reports surfaced that the KHL was looking to bring Zaitsev back over, but the Leafs were able to lock him up long term.
While the length of the contract may have shocked some, the salary isn't too much that will have the team's hands tied when Marner, Matthews and Nylander are due for new contracts. We also have to assume the league's cap won't remain where it is. Chances are it will increase at some point over the next seven seasons and that will make Zaitsev's contract much more reasonable and much more affordable down the road.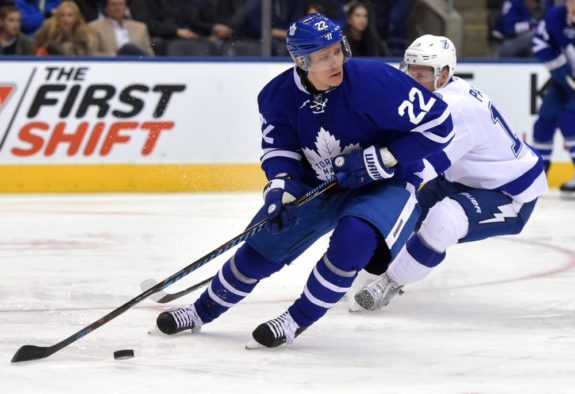 Fusco: I really like the Zaitsev contract. I think that he was a key piece of their blue line this year and locking him up through his prime years was a good move. The term is a tad long for my liking, but I think the risk is worth a steady presence who you figure will only get better.
Slawson: Although many despise the term of Zaitsev's seven-year contract, I believe it will develop into a crucial, cornerstone contract for the leafs in the immediate future. Yes, seven years may seem somewhat egregious, but it is well worth remembering that Zaitsev spent seven years in the KHL before arriving in North America. So, to say Toronto knew precisely the product they were investing in would be a massive understatement.
In desperate need of skill and depth on their blue line, Zaitsev's contract give the Leafs exactly such. A defender of immense experience, offensive skill and defensive ability, what's not to like in Zaitsev's game? If his rookie season indicated anything, it was that Zaitsev could quickly adapt, improve and play a critical role in Toronto's success. While his salary will be of immense benefit to the Leafs as well, the most important aspect of Zaitsev's deal was, in fact, its length. With a thin blue line and no guaranteed aid coming, Toronto simply had to ensure the presence of a legitimate and capable defender in the long-term.
Langridge: This is a great contract. The odds are much higher that Zaitsev will get better than be worse than his rookie season. If the Leafs signed him to a bridge contract and he exceeded expectations, they would pay for it later. They probably wouldn't be able to afford that with all the contracts they will have ending in the next couple years. The term gets the cap hit down which will really help the Leafs.
Are there any potential free agents the Leafs should have their eyes on this summer as July 1 approaches?
Forbes: Like many, I had my eye on Karl Alzner this season. The biggest holes the Leafs need to fill are on defence and in net (behind Andersen). Alzner will command a lot of money and chances are he'll be looking for a long-term deal and some kind of movement stability.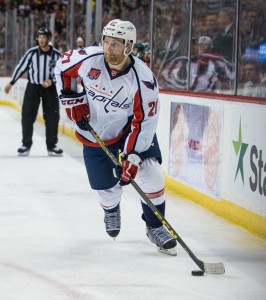 Should the Leafs be willing to get into a contract like that with the 28-year-old defenceman? The fact is, the Leafs need a top pairing defensive-minded defenceman. Someone like Alzner can fill that void, but the Leafs just signed Zaitsev to a long-term contract for the reason of having open minds when their three rookies become RFAs. If they aren't willing to give Alzner a long-term deal, they shouldn't even think about going after the free agent.
There are other options out there for them – as we saw with their signing of Zaitsev last offseason – and the Leafs have a future to sell free agents now with the exciting and high potential for the coming years.
Fusco: I've had my eye on Alzner of the Capitals all year. The Leafs need help on defence and Alzner can be the workhorse they desperately need. I'd be wary of overpaying him, however.
Two other names that stand out to me are Michael Stone or Brendan Smith. Smith is cheaper and is familiar with Babcock, so I could see a potential fit.
Slawson: Looking at Toronto's current roster, there are glaring openings on defence as well as in goal which need to be filled – well, the backup position that is.
Firstly, with Roman Polak and Matt Hunwick both pending UFAs, the Leafs will need to find two defenders capable of logging 14-16 minutes per game as well as some penalty killing time. However, with just a little over $12 million in cap space available, the Leafs will have to be efficient in their search. So, with names such as Kevin Shattenkirk or Alzner likely out of the equation, don't be surprised to see Toronto take a look at Cody Franson or even consider re-signing Polak as depth options. Having both enjoyed success with the Leafs, either could be a legitimate option, although, ideally, promoting one of Andrew Nielsen or Travis Dermott would be a logical alternative.
In goal, Toronto needs a backup. while Garret Sparks or Antoine Bibeau could be called upon, the Leafs would surely prefer to have an experienced netminder with playoff experience. Curtis McElhinney could be a serious option, as he was sound in goal for Toronto down the stretch and into the postseason. Outside of McElhinney there isn't much of a variety, but I hear that Jonas Enroth is available…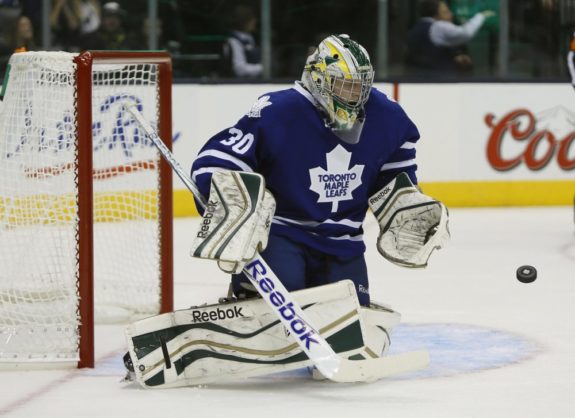 Langridge: Personally, I don't think the Leafs will do all that much in free agency. There are rumours surrounding Karl Alzner, but his price will probably be driven up by other teams. The Leafs are far more likely to go the international route. We've already heard that the Leafs will reportedly sign Swedish defenceman Calle Rosen after the World Championships and now there are reports that they are after Rosen's defence partner Philip Holm. The Leafs got a pretty good defenceman in Zaitsev last offseason, maybe lightning can strike twice.
Finally, what draft-eligible player should the Leafs be vying for in the first round of the draft? Or will they look to move the pick?
Forbes: The two that immediately come to mind are Cal Foote and Nic Hague. Foote is a great option for the club for obvious reasons. If you had the chance to watch his father play, then you know what I'm talking about. His incredible size and ability to get around is top-pairing worthy. While his dad was more of a shutdown guy, the younger Foote has so much offensive upside and a high ceiling that the Leafs should get excited about.
As for Hague, he's a physical body who also has a lot of offensive prowess. He plays on the edge which could deter the Leafs a little bit, but he's a young player that the Leafs should be able to develop into a solid, reliable blueliner for their club. Assuming both are available at 17th overall, the Leafs aren't going wrong by picking either of these two big defensemen.
Fusco: I love the draft every year. Having worked in Kelowna, British Columbia, I have followed the year of Foote very closely. He's a big, mobile defenceman who has NHL pedigree. His father is Adam Foote and you can think of Cal as a faster and more offensive version of his father.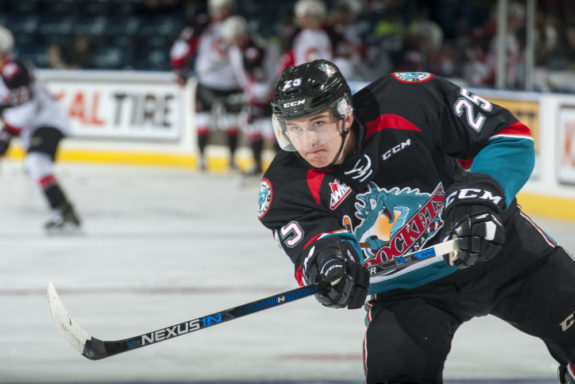 Slawson: Although many would love to see the Leafs move their first-round pick in the 2017 NHL Entry Draft, I have no doubt that Toronto will indeed make the 17th overall selection come June 23, 2017.
Given the organization's lack of defence prospects and especially one of high-end talent, it will be crucial for the Leafs to address this area of need with their initial pick in the draft. In terms of defensemen available, there are a number of options for Toronto to consider, with the likes of Hague, Foote and Jusso Salimaki leading the charge. Of these three, the Leafs should highly consider, if not covet, the services of Foote.
The son of a former NHLer, Foote plays somewhat similarly to his father yet brings much greater offensive abilities to his game. Already standing at 6'3" and 215 pounds at the young age of 18, Foote is a growing physical force who combines sheer strength and on-ice intelligence into a highly effective two-way style of play. In the long-term, Foote could surely develop into a dependable workhorse for the Leafs – a player Toronto desperately needs given their lack of size and depth defensively.
Langridge: The Leafs are going to take a defenceman in the first round. The Leafs have drafted Nylander, Marner and Matthews in successive drafts, so it's time to try to get a defenceman. With the Leafs set to pick 17th, any number of defensemen could be available. The Leafs could take any one of Foote, Hague, Juuso Valimaki or Erik Brannstrom if they are around when the Leafs pick. I've always liked Hague when I saw him this season and the Leafs could use a big defenceman. Although, Foote is coming out of the Kelowna Rockets organization and they are pretty good at developing good defensemen. If I was the GM, I'd take the risk on Hague but would not be upset if the Leafs ended up with any other defensemen I mentioned.
So, the panel seems to agree that the Leafs needed to sign Zaitsev. While free agency and their 17th overall pick in this year's NHL Draft remain up in the air, the panel have their thoughts on who will go where, but feel free to have your say by commenting below and join us for the next Maple Leafs Roundtable.