Las Vegas is often referred to as a "non-traditional" hockey market. It's probably time to retire that phrase. The NHL has made it clear in the last 30 years that it's unafraid to enter these markets via expansion, while more traditional markets (looking at you, Quebec) suffer. Whether or not that's a good thing is certainly a matter of debate. However expansion will continue, and many of the cities granted a team moving forward will need help learning hockey.
NHL Vets Warn of Learning Curve
Vegas has a couple of things going for it right off the bat. Firstly, the transient nature of the city lends itself well to a population that likely enjoys the NHL somewhere else in the United States or Canada. Additionally, NHL expansion over the course of the last three decades has provided many examples of the right way, and wrong way, to grow a brand. Simply put, be more like the Lightning, less like the Panthers.
In the latest issue of The Hockey News, NHL veterans were asked about their experiences playing for expansion franchises during their infancy. While sad, hilarious and inspiring, there were some common themes as they described their efforts to pave a path where hockey was virtually unknown.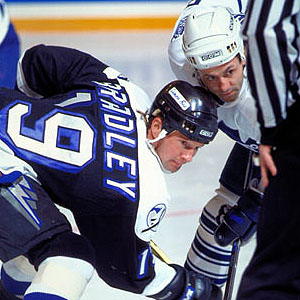 Brian Bradley, who serves as a community representative for the Tampa Bay Lightning today, describes just how absent hockey knowledge was when the puck dropped in 1992.
"People didn't really have any idea about the Tampa Bay Lightning and the NHL. What was hockey? Really, they were all newcomers. They just wanted to go to the games. They didn't know us, but they found fighting was an awesome thing to watch."
Andrew Brunette, who played for two different expansion franchises in their first year, talked not just of teaching the rules but teaching about the equipment.
"In Atlanta and Nashville, there might be a whistle, and they'd explain what an offside is, what icing is. So you're looking around going, "What?" It was on the jumbotron or they even announced it. Some fans had earphones that explained some of the rules. It was different. But in Nashville, the excitement level was so high. Maybe they didn't know much about hockey, but they were so excited to have a team. They love the speed of the games, and the crowds were electric. It was a real fun place to play."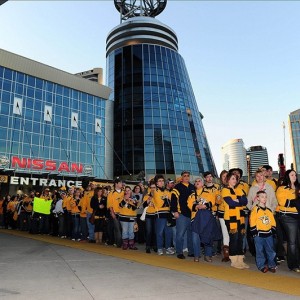 "We were teaching kids at schools how to shoot, what hand they were, what a hockey stick is or what a net is."
Many veterans of NHL expansion tell similar stories. Like Brunette, Tom Fitzgerald played for a pair of new franchises and states that a lot of "hockey knowledge" made it's may from the northern states down to Florida. However he also stresses reaching out to the community, and that hockey's success in new territories is more than just showing up for games. Vegas will have a knowledgeable fan base, but it will take more than that for the Golden Knights to be successful.
Vegas Has a Plan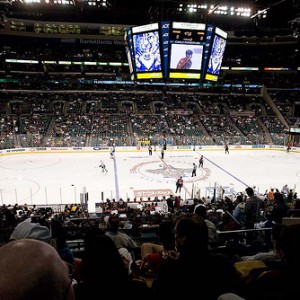 Introducing hockey into new markets has come a long way. Scott Mellanby tells a story about how far teams had to go to appeal to a new fan base.
"We had six or seven players in August go around South Florida in this little minivan. We went to all these little hockey clinics and quick Q&As at malls. I don't know what I expected, but it wasn't better than I thought. It was what it was. When you're doing Q&As and clinics in front of 30, 40 people, it really is planting seeds one at a time. In the entire week, I don't know, did we maybe see a thousand people? By today's standards, if you go to the Bell Centre, we get 18,000 for a red-white game in training camp. So it was eye-opening, but it was stuff that needed to be done."
Vegas is listening, and if they're interested, hockey neophytes in southern Nevada can get an education. Golden Knights vice president Nahme E. Abouzeid plans to launch "The Hockey Fan Development Program," a series of clinics aimed at familiarizing Vegas locals with their newest entertainment option.
"We're finalizing the details," Abouzeid told the Las Vegas Review-Journal. "We know there are people who want to learn about hockey, especially children, and we are going to create a series of events to introduce people to the game."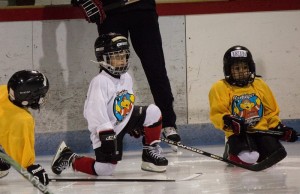 "We realize we have to build people's knowledge of the game. "We have a lot of knowledgeable hockey fans in Las Vegas, but not everyone's an expert. We want the new fans to learn while at the same time teach our experienced fans things about the game they may not be aware of."
Las Vegas youth hockey has a small but loyal following. Abouzeid would like to see that interest grow, and aims to turn Vegas into a hockey hotbed.
"According to figures from USA Hockey, there's roughly 1,300 kids in Nevada playing youth hockey," Abouzeid said. "We need to boost those numbers."
The Hockey Fan Development Program will kick off next month.