Visit California and The Hockey Writers sent Larry Fisher — an at-large contributor, columnist and podcast host — on the Ultimate California Hockey Road Trip with stops in San Jose, Anaheim and Los Angeles. This is the fourth of nine stories tracking those travels: 
• Gearing Up for the Ultimate California Hockey Road Trip
• California Dreamin' About Ultimate Hockey Road Trip
• Ultimate California Hockey Road Trip: Day 1 Delivers Delicious Beers
• Ultimate California Hockey Road Trip: Great One Grants Time in Anaheim
• Ultimate California Hockey Road Trip: Anaheim Offers Much More Than Disney, Gretzky
• Oilers' Fans Flocking to California for Ultimate Hockey Road Trip
• NHL Skills Competition Underwhelms Yet Again
• NHL All-Stars Save Best for Last
---
I think it's safe to say San Jose is a hockey town.
No, really, it is.
The more I listen, the more I hear about the Sharks.
From the pro shop at Cinnabar Hills Golf Club to the coffee shop in San Pedro Square Market — and pretty much everywhere in between — I've kept my ear to the ground and been pleasantly surprised, borderline shocked by the amount of Sharks' talk.
Small talk, for the most part, but a talking point nonetheless. No matter the setting, the Sharks are coming up in conversation.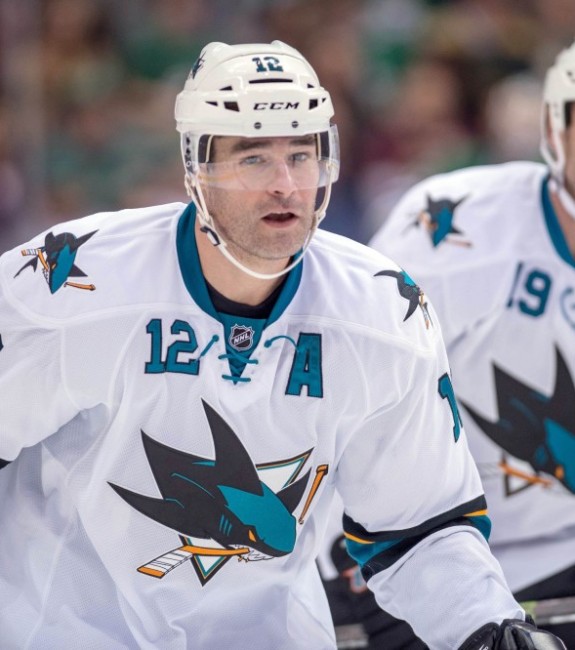 Let it be known that eavesdropping is an acquired skill amongst travelling journalists and I've been a fly on the wall since landing in San Francisco a couple days ago. I'm new here, never been to California before, so I'm taking it all in and I can't believe how many hockey fans — or at least followers — there are in the Bay Area.
Everybody, it seems, is aware of the Sharks. There are no blank stares. This is San Jose's team, a big part of the city's identity.
Beards are in here thanks to Brent Burns and Joe Thornton.
Patrick Marleau, the franchise's longest-serving player, is the talk of the town again, having scored two game-winners in as many nights. Albeit both on the road, in Colorado and then in Winnipeg, but he'll be getting a hero's welcome when the Sharks return to host Edmonton on Thursday ahead of the All-Star break.
Big win and what a night for Patty beast Marleau!! #yearoftherooster 🐓🐓🐓🐓

— Brent Burns (@Burnzie88) January 24, 2017
We'll be gone by then, heading south today to catch the Oilers in Anaheim before setting up shop in Los Angeles for the NHL's showcase weekend as the highlight of this Ultimate California Hockey Road Trip.
Day 2 Recap
Tuesday featured more hockey and slightly less beer, with a history lesson in golf and a glimpse into the future of technology.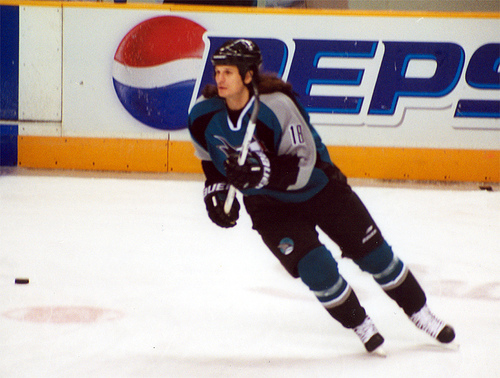 Cool as the Tech Museum of Innovation was — and Jeff Gire gave us a terrific tour — I felt more in my element at Sharks Ice, taking in a practice for the AHL's San Jose Barracuda and reconnecting with Rourke Chartier, who spent the past four years playing junior in Kelowna. I also got to meet and interview Mike Ricci, one of the more recognizable Sharks alumni who now works in player development for the team. Those stories remain a work in progress.
It was a busy day with little downtime for writing, but we got to see a lot of San Jose, including a tour of the SAP Center — home to both the Sharks and Barracuda — from Missy Zielinski, before heading to the Old Wagon saloon to mingle with the locals while watching Marleau lift the Sharks over the Jets in a wildly entertaining game.
That might have been the highlight of Day 2 for me, simply because I got to reunite with my good buddy John Spigott while also meeting two of my THW colleagues in Félix Sicard and Alan Levine (aka Zeke). All good guys and great company.
In saying that, I can't sell short the tech museum — an eye-opening experience, with Jeff's goal to inspire the innovator in everyone — and the golf shrine at Cinnabar Hills that started the day off was a sight to behold too.
The market had something for everyone, and we even made our way over to the San Jose State University campus as part of a leisurely stroll between tours.
All in all, an impressive city worth visiting and two days really weren't enough to see the many sights and sounds. If and when we make it back, the Winchester Mystery House will be on the go-to list. Until then, a big THW thank you to Rachel and Kyle from Visit San Jose for making our stay enjoyable and setting the bar awfully high for Anaheim.
Day 3 Preview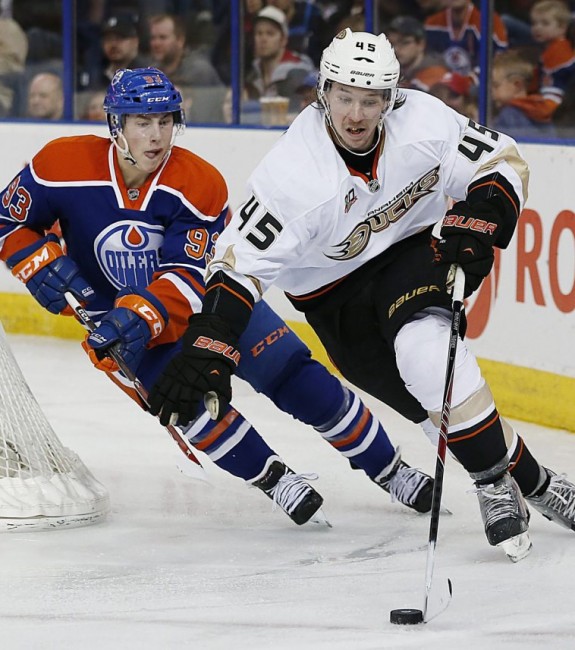 As mentioned, we are off to Anaheim this morning — flying in to catch the Ducks-Oilers game tonight, watching from the stands but with post-game media credentials.
That should be another cool experience at the Honda Center, and we'll be spending the night there at the Residence Inn before making our way into Los Angeles on Thursday.
Stay tuned! And follow me on Twitter (@LarryFisher_KDC) and Instagram (larryfisher31) for updates throughout the trip.
Larry Fisher is a senior writer and head scout for The Hockey Writers, having been an at-large contributor for THW since August 2014. Fisher covers both the NHL and the WHL, specializing in prospects and NHL draft content, including his annual mock drafts that date back to 2012. Fisher has also been a beat writer for the WHL's Kelowna Rockets since 2008, formerly working as a sports reporter/editor for The Daily Courier in Kelowna, British Columbia, Canada from 2008-2019. Follow him on Twitter: @LarryFisher_KDC.