On Friday night the alternative rock band My Chemical Romance surprised their die-hard fans by curtly announcing on their website that they were calling it quits.  It was a shock to a fan base of whom so many have cited that MCR's music helped saved them at various key times in their lives.
MCR's biggest year was when their operatic masterpiece "The Black Parade" came out in 2006.  This was after their hit "Helena" brought them worldwide attention. Now they were onto arena tours.  Their highly costumed and theatrical world tour came to Nassau Coliseum in February of 2007.  I was there, front of stage, on the general admission floor.  I had the pleasure of discovering them five years earlier when they were brash openers and still touring in the local NY/NJ punk scene.  As I waited for the band to start, I marveled up at the rafters of all those retired Islander greats, the almost mythical Stanley Cup championship banners from the early 1980's and even noticed the floor pads below my feet had slightly split.  I literally crouched down amongst the crowd and touched the ice beneath.  It's the only time I've been on the surface where my favorite hockey team skates during the 16 years I had been following the Islanders.
2007 is also the last time the New York Islanders have made the playoffs.  Their last post season appearance occurred when My Chemical Romance was on top of the rock music world.
It's been common for NHL arenas such Staples Center in Los Angeles to play MCR 's hit "Welcome To The Black Parade" at games and a recent SmodCast by filmmaker and podcaster Kevin Smith where he interviews Gerard and Mikey Way, the brothers of the band, dissects this song with them.  He became obsessed with it after hearing it used in a Youtube Wayne Gretzky documentary.  There's always been some peripheral hockey MCR connections.
I've chosen a few select songs to listen to as we mull over the state of the New York Islanders affairs a week out from the trade deadline…
I'm Not Okay
A few hours before the band made their internet announcement the New York Islanders dropped their third game in the row in a 4-2 loss to the Pittsburgh Penguins.  They had just lost two disastrous contests in which they had leads in the third period at home against the Ottawa Senators and the Montreal Canadians respectively.  A three game regulation losing streak, this late in March should have sealed the coffin on the Isle's playoff hopes.  However, due to similar struggles amongst the other teams clogging the bottom of the Eastern Conference, they remained only three points out of the 8th seed.
Planetary (GO!)
Flash ahead to a 3-0 win over the Florida Panthers on Sunday, salvaging the home stand with at least one win, and one where they entered the third period with a one goal lead, breaking a nasty habit of third period meltdowns.   Then on Tuesday,  John Tavares willed the team to a huge victory in Washington.  A game they led 2-0 before letting the Caps climb back and tie.  JT won the game with a clutch goal late in the third. It was his 20th of the season.  JT continues his push to be noticed for a Hart Trophy candidate as he continues to lead this squad towards the playoffs.
http://youtu.be/9316l7RLRhg
So the question remains.  Will this team remain as is, or will they be sellers at the April 3rd trade deadline and end it all, much like My Chemical Romance?
Famous Last Words
At this point in time, the rumors have said the Islanders are trying to resign captain Mark Streit rather than selling him off at the deadline.  He's a unrestricted free agent to be, and a top offensive defenseman that could really help any team fighting for the Stanley Cup.  They could probably get a solid prospect or a high draft pick for him.  Instead, we will see where they stand in a few days.  If they remain close to a spot, we can bet on Garth Snow holding on, contract or not.  We must then recall the same move happening last season with P.A. Paranteau, and resulting with him leaving in the off season for Colorado.  The Isles were burned without any compensation.  It could happen again.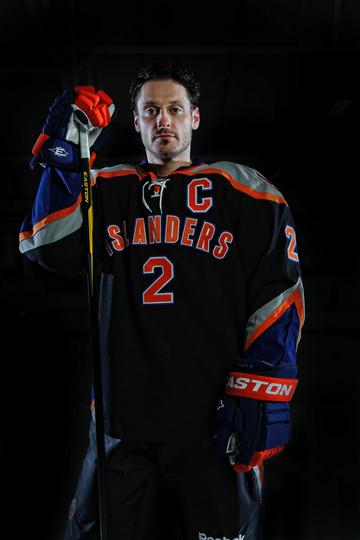 Honey, This Mirror Isn't Big Enough For the Two of Us 
If they aren't selling big trade chips like Streit, will they be buyers?  The last time Garth Snow made a significant deal at a trade deadline was also in 2007 to bring in the rental player Ryan Smyth.  It did the trick, as they did make the playoffs on the last day of the season.   They gave up two prospects and a 1st round draft pick.  So who would the Islanders be willing to move to bring in a player or two to get them over the hump?  Kyle Okposo or Josh Bailey are potential core players who've never really lived up to expectations who could be moved.  Frans Nielsen would be a great pick up for a team looking for depth.  Then there are the players in Bridgeport, most notably Nino Niederreiter, who has plenty of offensive potential and could be a great pick up for a team looking for youth and scoring.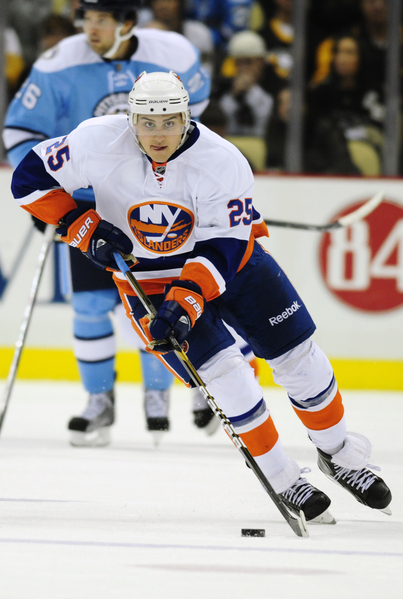 Thank You For The Venom
 The deadline is also an opportunity for Garth Snow to fill a gaping hole for the future… goaltending.   Even if they bring Evgeni Nabokov back for another year, he's getting too old to be relied on as Tavares and company continue to fortify into contenders.   One possibility could be the backup netminder Ben Bishop of Ottawa.  He's set to be a restricted free agent and has the potential to be a starting goalie for a long time.   The Kings have also have backup Jonathan Bernier, who may be a potential starter just waiting for his chance.  Even with Jonathan Quick not playing up to par this season, he is locked in for many years to come, and Bernier stock is highest now.  History has proven well for L.A. King castaways to the Isles.  See Matt Moulson and this season's waiver gem Thomas Hickey.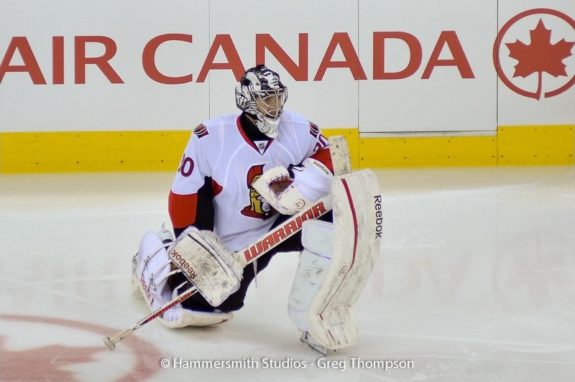 Cemetery Drive
Don't put it past Garth Snow to acquire another veteran goalie and see if that can fix the issue.  Both Ryan Miller of Buffalo and former Islander Roberto Luongo of Vancouver are options, though there will be a tough irony pill to swallow if the Isles take on Luongo's massive contract.  They shipped Luongo to Florida back when they drafted their albatross Rick Dipietro, who's contract they still must decide on whether they will keep or buyout.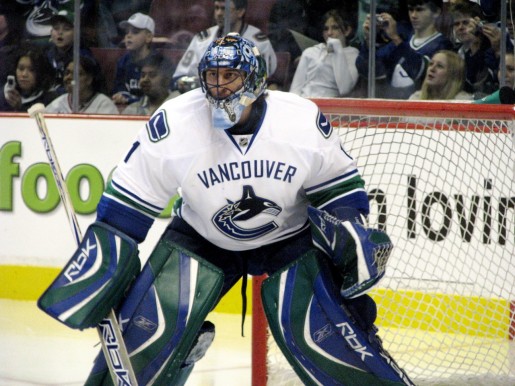 Vampire Money
The Islanders will have to decide whether they want gamble on big deals or stick with the squad they have now.  There routine third period collapses may be fixed eventually, or they may require outside help.  Between now and the deadline the Islanders are on the road against Philadelphia, Pittsburgh, New Jersey, and finally on the night before the deadline, at home against Winnipeg.  Of the four games, they are trying to catch the Devils and Jets in the standings and stave off the Flyers.  They have fared better on the road this season than at home and will need to get 6 or 7 points out of these potential 8 to remain playoff spot contenders.  As usual the games shall decide their fate.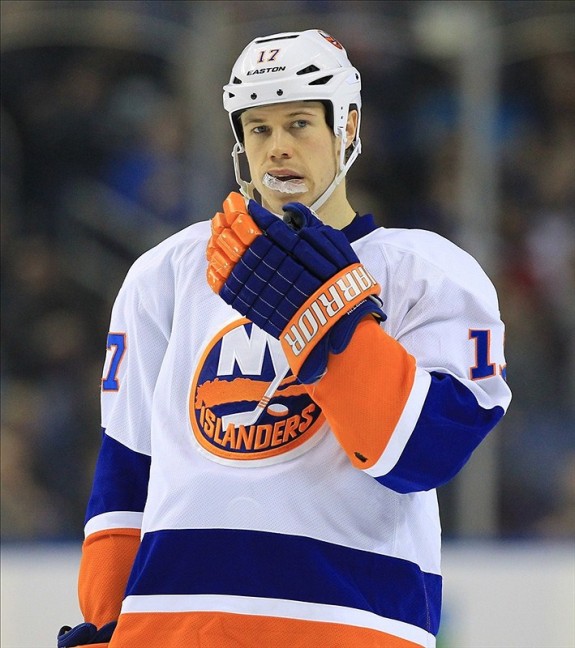 House of Wolves
For My Chemical Romance, 12 years of building a rabid army of a fan base, and putting out four studio albums, and releasing via singles, one scrapped album over the last few months, they have decided it was time to go into the sunset.  They won't hang around and wait to become a bunch of old men, singing about  vampires, depression, death, sickness, hope, passion, beyond the grave revenge, futuristic evil empires, and other such classic themes.  They've made the call to get out now.  The Islanders must decide this week if they will cash in this shorten season and aim to make their last two years on Long Island the big drive, or continue on this wayward path and seek the big leap this spring.
Personally, I'll continue to listen to the whole My Chemical Romance catalogue as I hope for that playoff making magic of 2007.