The wait is finally almost over for Erie Otters defenseman Jamie Drysdale.
Widely considered the best available defenseman in the 2020 NHL Draft, Drysdale is expected to hear his name very early on day one. With players like Quinn Hughes, Miro Heiskanen and Cale Makar enjoying incredible success early in their careers, teams might look Drysdale's way early if they want to grab a player of their caliber for their blue line.
Related: Jamie Drysdale Draft Profile
Despite all the deserved accolades, Drysdale knew he needed to kill it this summer. It seems he has taken advantage of the extra time. We caught up with him this week to catch up on his offseason and summer to see how he is getting ready for his moment in just a couple of weeks time.
Jamie Drysdale Q & A
The Hockey Writers: So when were you finally able to get on the ice this offseason? And what kind of adjustments have you had to make to your offseason routine?
Jamie Drysdale: I think I was able to get on the ice in late May, early June. Things were locked down for the first 2-3 months with the ice as well. So I got to rollerblade and I was skating on those for a bit. And then after that I eventually moved into my trainer's garage. He had a good little setup there so I started training there. Then I got back on the ice eventually. I remember when I first got back on the ice it was probably the longest I've been off the ice since I was six years old. It was like three months. So I definitely struggled a bit for the first 5-10 minutes while getting my rhythm back. But there's a decent amount of ice available now so I'm not too restricted on skates. I think it's been a really good summer for me so far and very effective up until this point.
THW: What is a typical day like for you now given your workout schedule, team interviews and everything else that is going on?
Drysdale: Right now, a typical day is I wake up around nine. I'll eat breakfast and hang out for a bit. Then I'll go to the gym at 12. After that, depending on the day, I'll have a skate with Power-Edge Pro, which is a skill development skate. I do train at 12 every day. And then I skate 3-4 times a week. On the days I am not skating I typically try to hit the golf course. I love golf. I get to see my buddies. I train with a lot of my buddies. That's what my typical day looks like.
THW: Do you get to keep in touch with the other OHL Top Prospects like Cole Perfetti, Quinton Byfield and Marco Rossi to see how they're doing and handling everything?
Drysdale: I have a lot of buddies in this draft that I've been keeping in touch with. Like you said with Cole (Perfetti) and Q (Quinton Byfield), I've been keeping in touch, just the odd text, seeing how they're going through with their stuff and kind of comparing it since we're all in similar positions. It's nice to see how other guys are approaching things to be able to go through this process with your friends because you grew up playing with them for and against.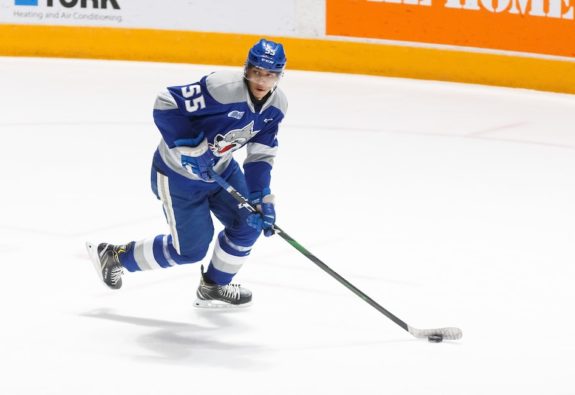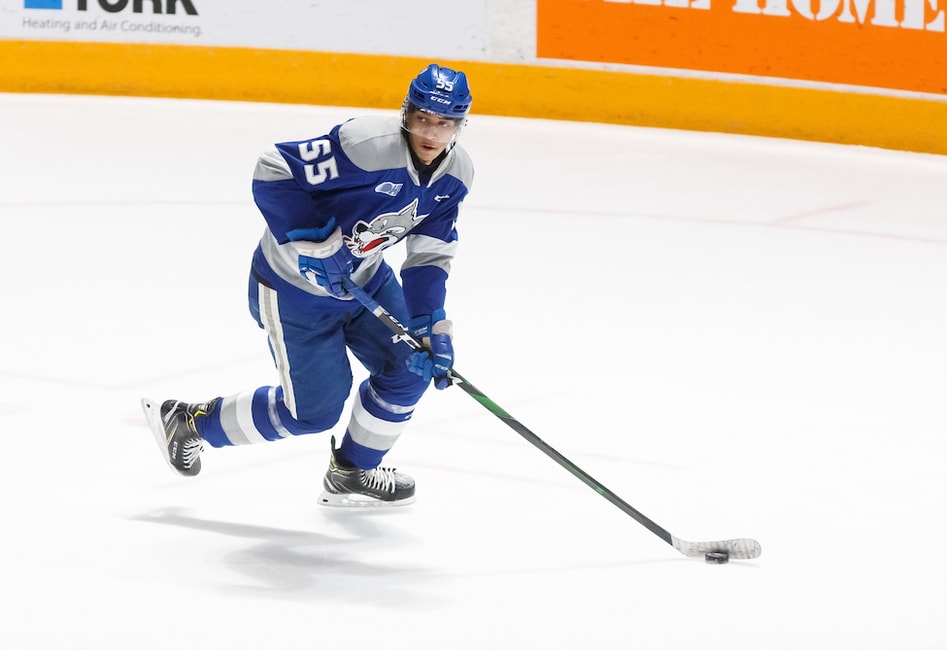 THW: Did I see correctly you finally established a Twitter account?
Drysdale: I did create it. If I'm being honest, I have not been on it since I created it (laughs). I made one but I'm not really active on it.
THW: What has the crazy year of 2020 taught you?
Drysdale: The main thing for me is how to be adaptable. From my standpoint, I had to train at my house. Then I had to train at my trainer's garage which was an hour away so it was a decent drive. And then there's all the laws that had to be met and we had to follow. So for me it was just being adaptable, doing what you could, being flexible with what you have. It goes with being a hockey player, being able to adapt to certain situations. If you can be good at that, you're in a good spot.
Draft Interviews
THW: Let's turn our attention to the draft interviews. I recently spoke to Perfetti and he addressed some of this. When did the interviews start for you and how did your virtual meetings go?
Drysdale: (The interviews started) in April, there was about a month's span of just a lot of calls every week. Then everything got pushed back. But after the lottery things started to pick up again. I have a couple of meetings this week. The meetings have been all different. Not one team is really the same as the others. Teams have different approaches. I just try to be myself. I think that's what the teams want. Through these interviews, they're trying to get to know you. I think they have a pretty good grasp of what you can do on the ice so at this point it's just figuring out your character and who you are off the ice. They've been a lot of fun and it's pretty cool to speak to some of the people on these calls. It's been a different experience being at home (for these meetings) instead of being face-to-face.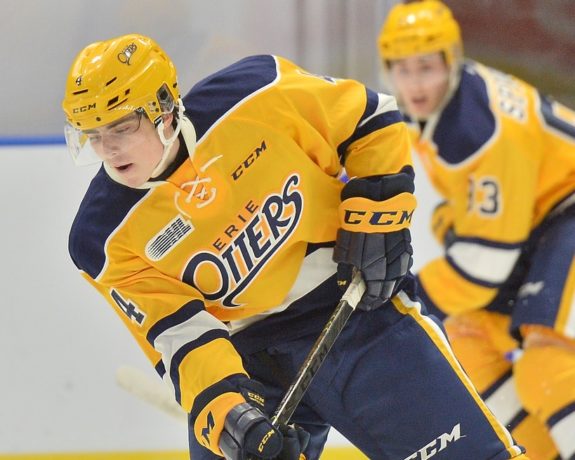 THW: Did anyone throw a weird, Combine-like question at you?
Drysdale: Yes (laughs.) I can't remember which team asked this, but they asked 'Which animal would you be off the ice and on the ice?' And I had NO IDEA. I wasn't really expecting it. I wasn't quite sure how to answer it. That was probably my most interesting question I've gotten. There were some that messed with your brain a little bit. Other than that, it was pretty straight forward. They've been good so far.
THW: Do you recall how many teams you have interviewed with so far?
Drysdale: I'm not exactly sure. In regards to calls with teams, I've probably spoken to around 20 teams.
THW: Were there any interviews that you felt particularly good about after they happened where you were like "Yeah, I did really well with this interview?"
Drysdale: There were some that felt better than others. The vibes that I got is that everyone had a different approach. For myself, I'm more of a conversation kind of person. I like to engage in conversation where I can answer questions and they give me feedback on what they are looking for. If an interview went more like that, I felt more comfortable. Anything can happen come draft days so I try not to read too much into it.
THW: Has this moment started to sink in for you yet knowing that draft day is going to finally be here in a couple of weeks?
Drysdale: It's definitely starting to sink in a lot more as we get closer and talk about it more. For me though, when I hear my name called, the work just begins. So that's what I'm going to be doing. It will be a very exciting day and we are all looking forward to it.
Offseason Priorities
THW: What did you prioritize this summer? If you were going to have a successful summer, I needed to make sure I put attention to this. What would you say the "this" was?
Drysdale: For me I would say it was three things, two of them I started right from the get-go and the third I implemented more recently. The first was getting bigger and stronger. I feel I've done that. I've put on about 10 pounds. I feel good and strong. The second thing was my shot. I think everyone looked at me as a pass first sort of guy. I figured if I had that shot threat too then that will make me more of a threat on the ice. That was another thing just being able to get it through and with more velocity. Then the third thing that I added and more recently was a diet and really focusing on my nutrition. There were definitely days where I felt worse than others. I wanted to figure out what I could do to change that. I talked with a nutritionist and she set me up with a diet. I feel a lot better on the ice and in the gym which I am very happy about. I feel consistently good throughout the day.
THW: Finally, what kind of a player do you see yourself being moving forward? Is there any part of your game that you want to change?
Drysdale: The player that I want to be is a reliable, two-way defenseman who can produce. I want to be able to be relied on at both ends. Over the past two years in Erie, I've been working a lot with B.J. (Adams) on my defense. We will continue to do that. That's the one thing I needed to work on and have worked on that is continuing to improve. I want to work on everything. I don't think there's one specific thing that I'd want to change. There's a lot of things I want to develop and get better with so I can become that complete player that I want to become so I can be successful at the next level.  
Drysdale has put in the work this summer and is in position to make someone very happy come draft night. We thank Drysdale and the Erie Otters for his time in doing this interview.
---
---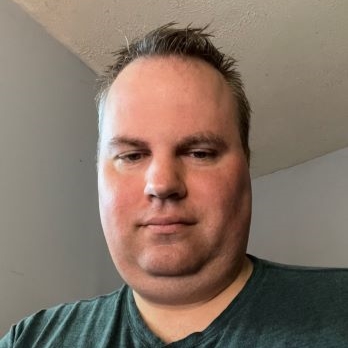 I am a fully credentialed writer who covers the Columbus Blue Jackets, Cleveland Monsters and Erie Otters as well as the Ontario Hockey League and NHL Draft. The 2022-23 season will mark nine seasons with the Hockey Writers. I am also the site's Credentials Manager. Please take note of the updated Twitter handle: @mark_scheig.