The San Jose Sharks are certainly in a position where they'll be sellers at the trade deadline. While there are obvious options for players who will be on the market, it's almost impossible to rule anyone out as a potential trade chip. Fan favorites, star players, and everyone in between could be available for the right price as general manager (GM) Mike Grier looks to make an impact in his first trade deadline. He has already shown that he's not afraid to make a deal, as demonstrated when he traded Brent Burns to the Carolina Hurricanes in the offseason.
---
---
Pending Unrestricted Free Agents
The Sharks have a few pending unrestricted free agents who are undoubtedly the most expendable pieces on the roster. Simply because they could make up the entire list on their own, I decided to group them all together. Nick Bonino, James Reimer, Matt Nieto, and Scott Harrington will all have their contracts expire in July, and as a result, there will likely be a decent amount of offers coming for some of them in the near future. Harrington for example is a fringe NHL defenseman so he may not have enough value to flip, but the other three could all be legitimate trade assets at the deadline.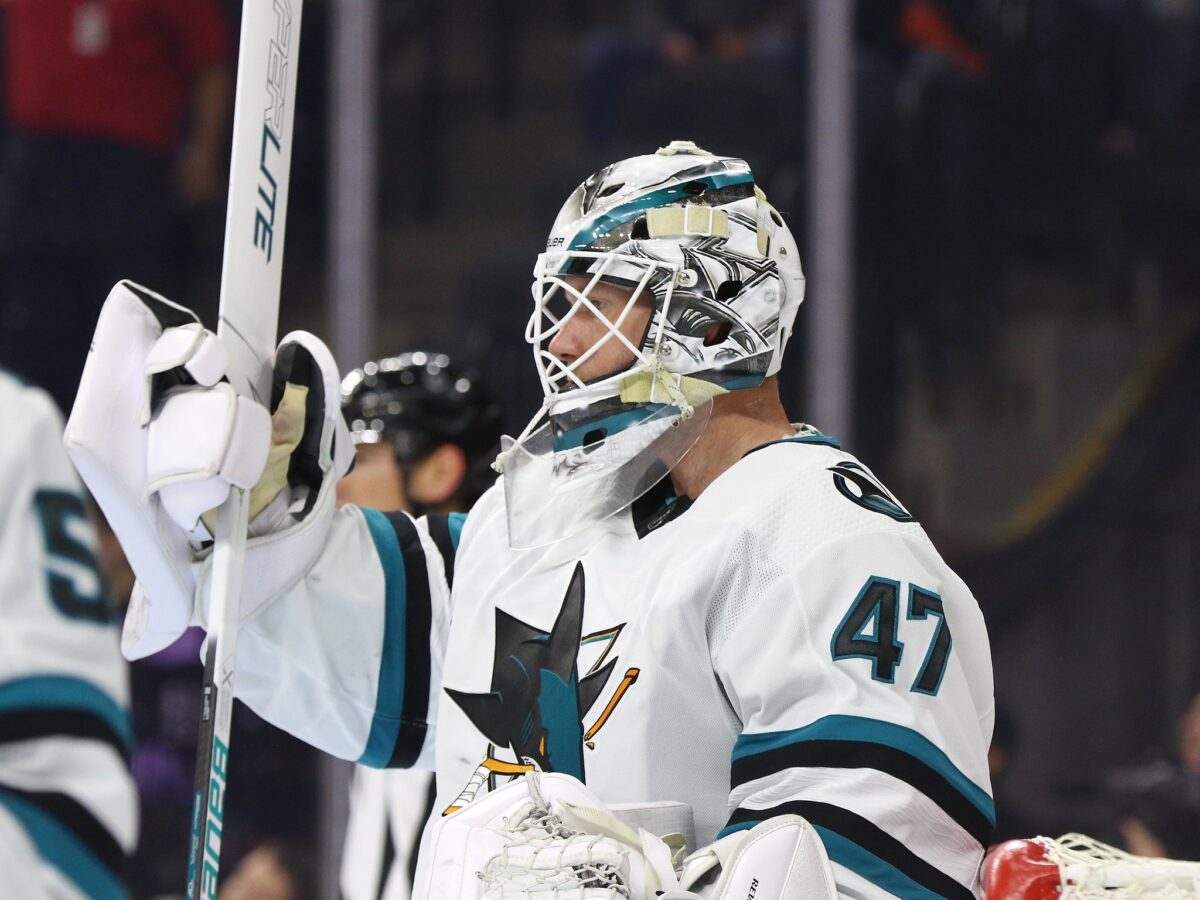 Bonino and Nieto will have the biggest markets, and since most teams in playoff contention have a solid goaltender or two, there will be fewer suitors for Reimer. Veteran depth forwards will be flooding the market so Bonino and Nieto won't be highly valued but if they're able to get a pick or mid-level prospect, it can certainly help the future of the organization. Reimer, on the other hand, could potentially bring a second-round or third-round pick in return for his services. Overall, these players each have the potential to turn into legitimate future assets.
Timo Meier
Timo Meier is a pending restricted free agent and although the Sharks have him under team control, they may not be able to justify putting themselves in a further cap crunch. Unlike the previously mentioned players, he isn't a pure rental, as he is under team control through the 2023-24 season. It would allow the organization that trades for him to have him through the playoffs and decide whether they want to re-sign him or trade his rights if they're not in a position to do so as a result of the salary cap.
---
Latest News & Highlights
---
Since Meier is in the final year of his current contract, if they decide to retain salary, it will make him a much more valuable asset on the market, particularly to teams who are in a cap crunch. Teams like the Carolina Hurricanes and the defending Stanley Cup champion Colorado Avalanche, for example, could benefit from bringing him in to bolster their offense for a playoff run Meier's near point-per-game pace during the 2021-22 season and so far in the 2022-23 season would make him a highly sought-after player around the league.
Erik Karlsson
Although teams will certainly inquire about Erik Karlsson, his contract makes it so he's the least likely to be moved on this list, but stranger things have happened. He carries an average annual value (AAV) of $11.5 million for the next four seasons after this one. Due to the length of the contract, salary retention would be difficult to work into the deal; however, most suitors would require it.
Related: San Jose Sharks Need to Give Bordeleau and Eklund a Chance
With the salary cap as it stands now, not many teams have much flexibility to make a move involving this large of a cap hit. There certainly will be interest though, especially with his resurgence this season. He has undoubtedly been the best offensive defenseman in the league and he's no slouch in his own end either. With 53 points through 39 games, he's well above a point-per-game player and has been well worth his salary so far.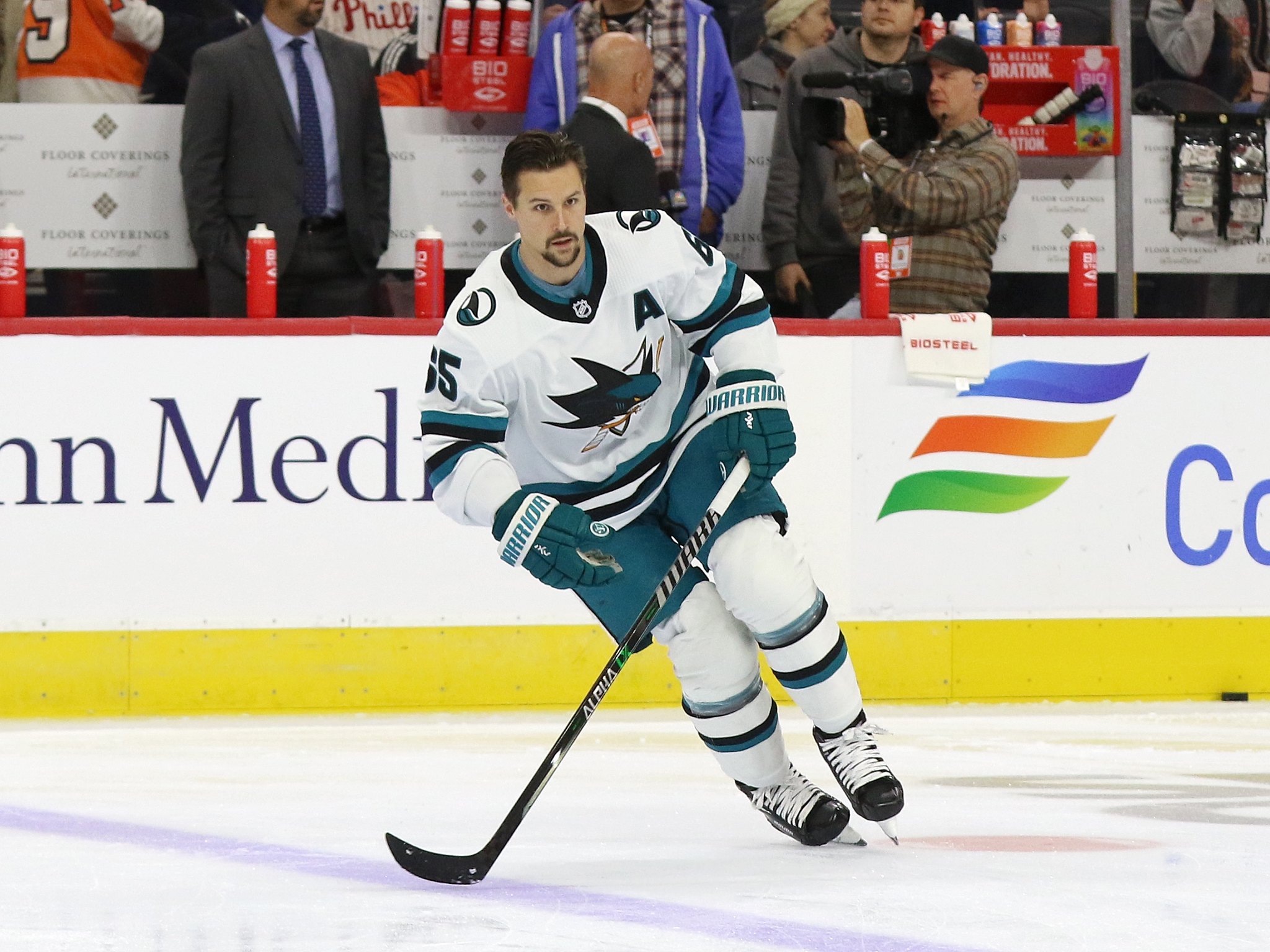 If we lived in the 1990s when there was no salary cap, someone would be selling the farm for Karlsson this season. With the current salary cap structure though, teams will rightfully be cautious about bringing in any contract of that size. If an organization thinks they're one key player away from fighting for the Stanley Cup, then they may be willing to take a risk and give up some major assets for Karlsson. The Sharks have some leverage here though, so they can demand quite a haul for him and hold their ground on the price.
The Sharks should be very active at the trade deadline and beyond. If Karlsson isn't moved by then, rumors will continue around him through the offseason. Meier could also be traded around that time as well; however, his value will certainly drop by then since he'll only have a single year of team control prior to unrestricted free agency. The unrestricted free agents though will need to be moved prior to March 3 if they want to get any significant assets in return.