The Columbus Blue Jackets have a depleted defensive core and as a result, they simply need bodies, especially with Vladislav Gavrikov likely to be dealt in the coming weeks. Kevin Weekes recently reported that the Ottawa Senators are shopping the contract of Nikita Zaitsev and are willing to give up a valuable future asset to get it off of their hands. He's certainly not a game-changer; at best he'd likely be a bottom-pairing defenseman at this point in his career. However, adding that pick or high-level prospect would be worth taking on a bad contract for the next season and a half considering the Jackets won't be contending within that time frame. The contract will also come off of the books just in time for negotiations with Kent Johnson, Cole Sillinger, Kirill Marchenko, and a few other notable players so it won't be a hindrance in any way.
---
---
Who is Nikita Zaitsev?
Zaitsev has been bouncing around Ontario since making the jump to North America for the 2016-17 season. As an undrafted free agent, he had a strong rookie season with the Toronto Maple Leafs which resulted in the general manager (GM) at the time, Lou Lamoriello, signing him to his current seven-year, $31.5 million contract. He spent a couple more seasons with Toronto however he eventually was traded to their provincial counterparts the Ottawa Senators on July 1, 2019, after he reportedly requested a trade. The move didn't pay off for the Senators however as he never regained the form he showed in his first season in the NHL.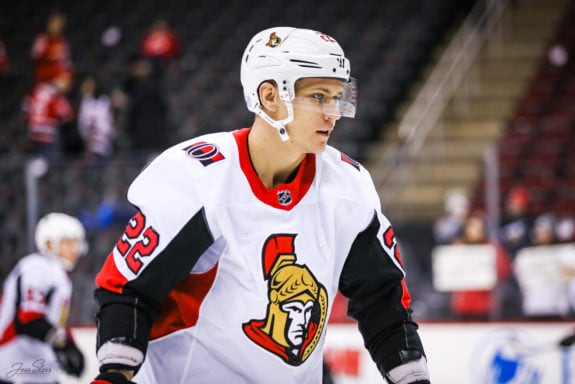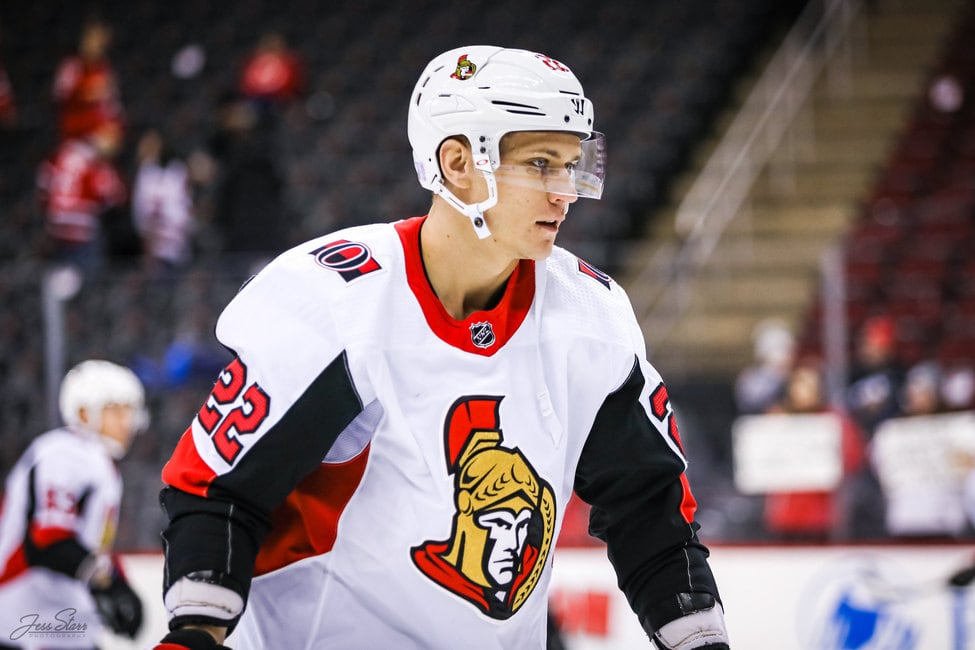 During the 2022-23 season, Zaitsev was waived and went unclaimed before he spent some time in the American Hockey League (AHL) with the Belleville Senators. He has since been recalled following a three-game stint in the AHL, however, his play is still well below expectations. He's not a player who teams are rushing to trade for, however with Ottawa's desperation to get him off their books; there will be some interest popping up from rebuilding organizations.
How Zaitsev Fits in Columbus
Zaitsev has been described as a defensive-minded right-handed defenseman who will occasionally chip in offensively. But expectations should be tempered in regard to the latter. He's essentially a body who can block shots, and throw some hits. Historically he has played around 20 minutes a night, that is, until the 2021-22 season when his ice time started trending downward. He's spent the past couple of seasons on an underperforming Senators squad that missed the playoffs in 2021-22 and currently sits sixth in the Atlantic Division, only ahead of the Florida Panthers and Montreal Canadiens.
Related: Blue Jackets Who Should Be Untouchable in 2023
---
Latest News & Highlights
---
It's possible that Zaitsev would take a step forward with a change of scenery, however, that was likely the motivation behind his first trade and it's not very probable to be different this time around. He'll simply be a defenseman who can fill a gap for the next season and a half until someone is ready to force their way past him on the depth chart. If that happens sooner than expected, then management can waive him and assign him to the Cleveland Monsters until his contract ends. The most valuable asset in this trade would undoubtedly be the pick or prospect that can be sent alongside him. Essentially there's nothing that the Blue Jackets lose by taking on this contract, especially with both Gustav Nyquist and Gavrikov coming off the books sooner than later.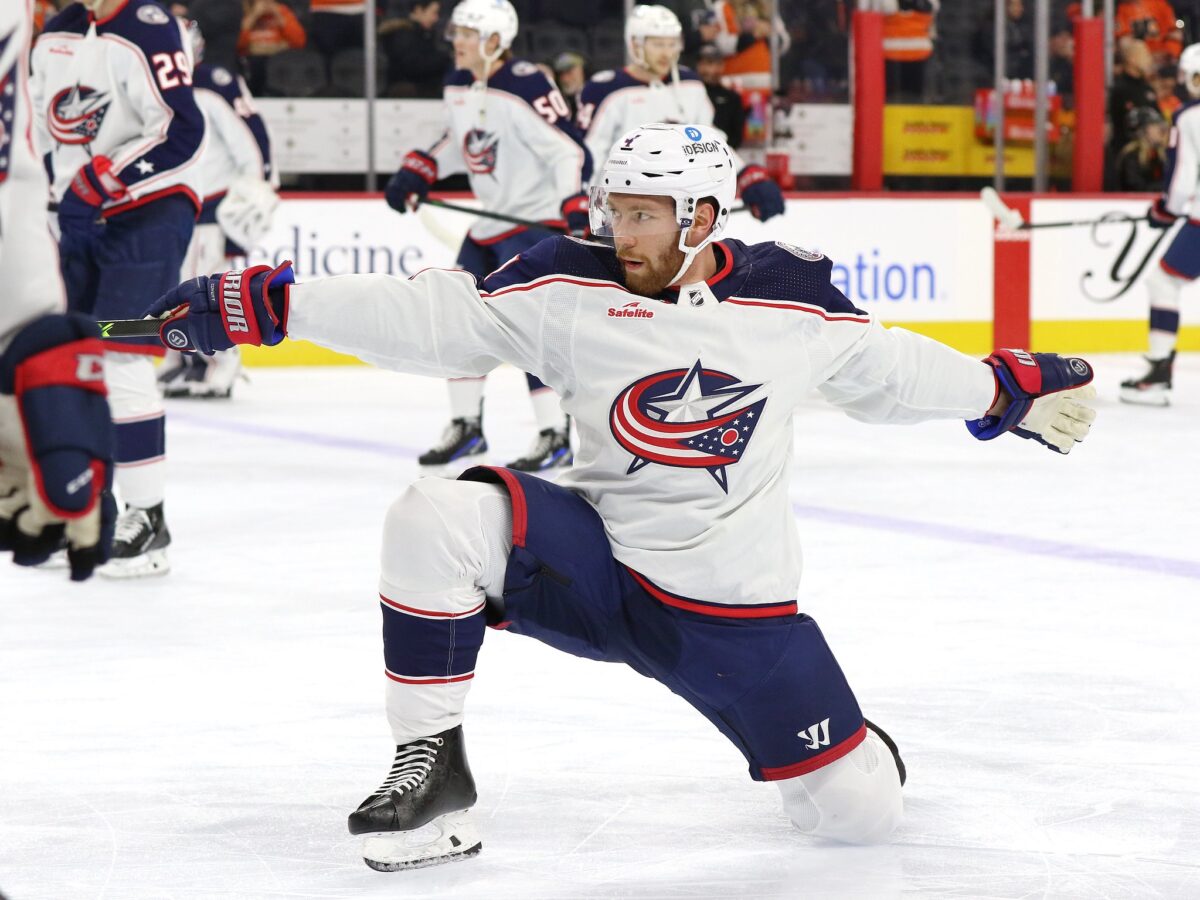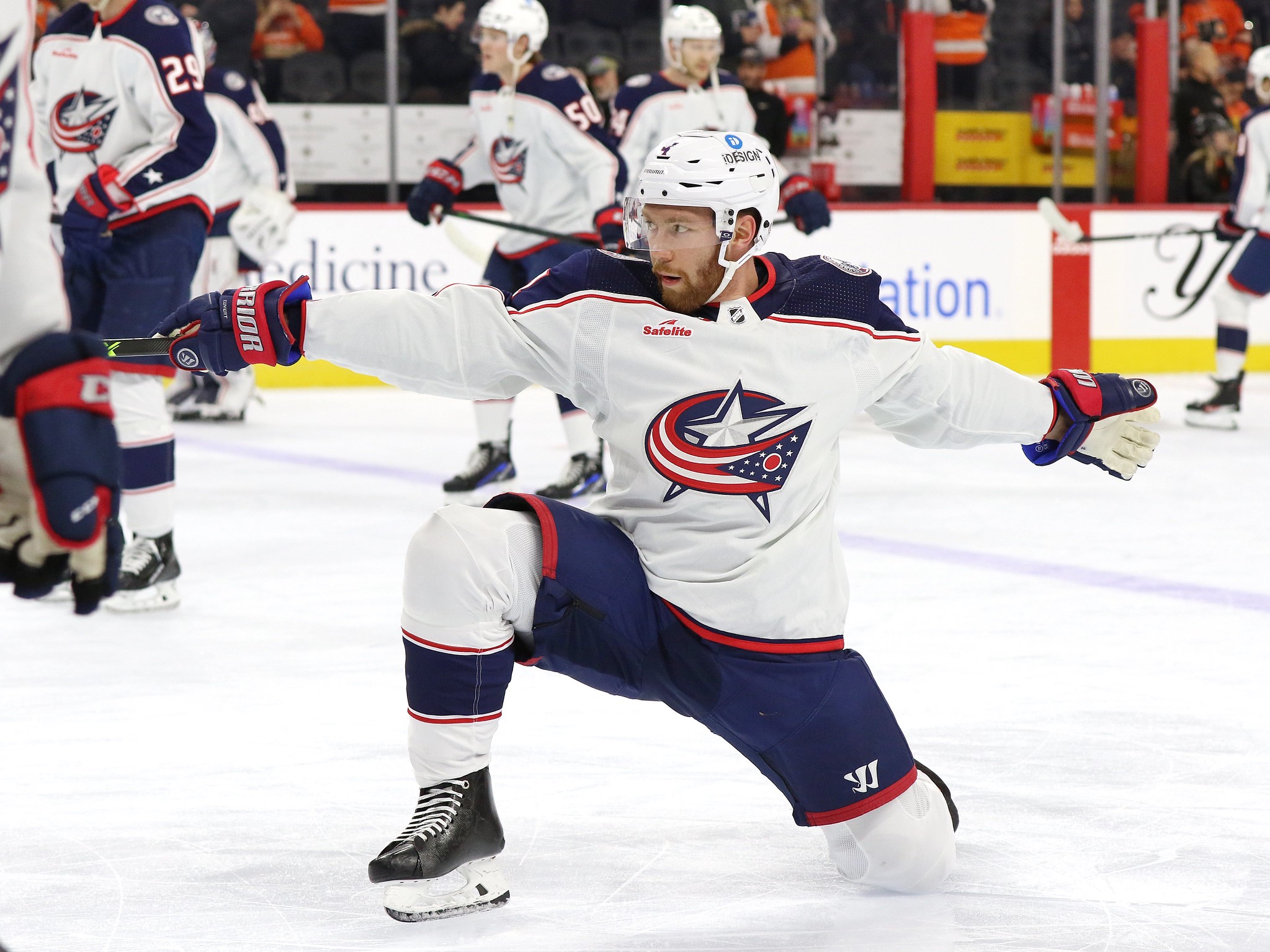 The Blue Jackets' 2022-23 season is lost and although they'll likely improve to some extent in 2023-24, it probably won't be much better. This is a very young team and although the additions of Johnny Gaudreau and Erik Gudbranson have sped up the process, the rebuild is still a few seasons from completion. In the end, they should take the essentially free asset, eat the cap hit for the next couple of seasons and it will help the organizational depth in the long run with no major repercussions.