As 2022 came to an end, the Windsor Spitfires were reminded that there is no such thing as easy points in the Ontario Hockey League (OHL). No matter where a team is in the standings, they're going to give you a battle to remember. However, four points and the backing of passionate fans have given them momentum heading into 2023.
---
---
After winning the OHL's Western Conference Championship last season, the Spitfires have had a target on their back since opening night. They entered the annual Christmas break with a narrow lead on the Saginaw Spirit for first in the conference but there are still lessons to learn and nothing will come easy. In their final weekend of 2022, three tough conference games showed that 60-minute efforts will be the only option from here on out.
3 Takeaways from New Year's Weekend
Weekend Results:
Wed., Dec. 28 – 5-3 loss v. Guelph Storm (home)
Fri., Dec. 30 – 3-2 win v. Guelph Storm (road)
Sat., Dec. 31 – 5-4 overtime win v. Kitchener Rangers (home)
3. No Easy Western Opponents
The OHL's Western Conference has become notorious for close, hard-fought games and this season has been no different. While 16 points separate the first and seventh seeds, the "anyone can win on any night" cliche is justified. Even the teams in eighth through tenth will make you earn every point. The times when the top seed should dominate the lower ones have been put into the rear-view mirror.
This past weekend, the Spitfires came in as the top seed, facing the Rangers and Storm, who sit seventh and ninth, respectively. All three contests were down to the wire and veteran defenceman Michael Renwick, who had two goals against the Rangers, said, from veterans to youngsters, nobody can afford to take a night off.
"I've had (past) older guys tell me that there are no easy games in this league," he said on Saturday (Dec. 31).
"Especially coming down the stretch, you look at (the ninth-seeded Storm), we didn't have an easy time with them. They're fighting for their playoff lives. The (seventh-seeded) Rangers are making a bit of a run for it. All of the games moving forward are going to be difficult so we have to make sure the young guys know that and are prepared every night."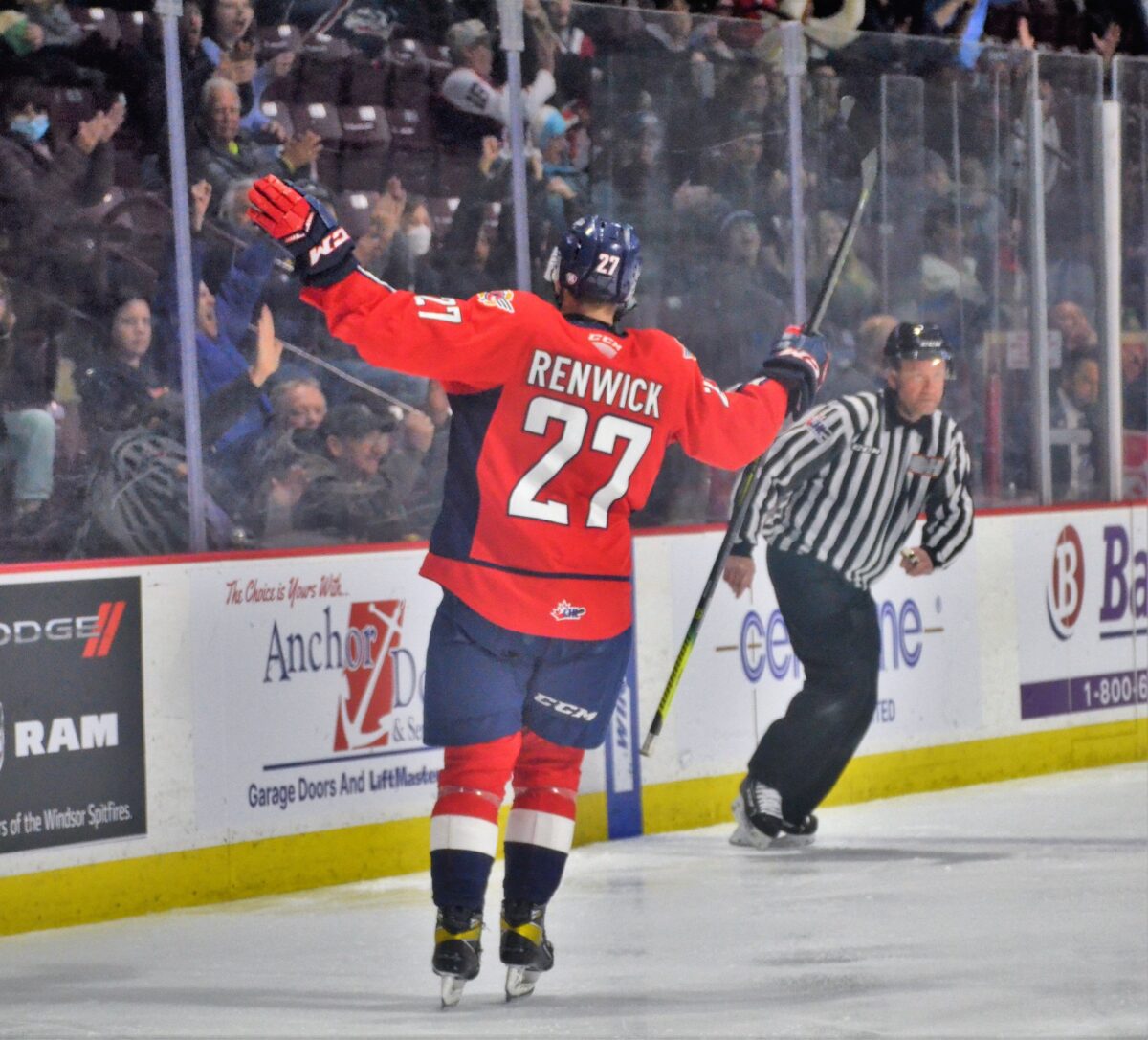 Losing two points this past weekend knocked them out of first. However, the club has three big conference games coming up – the now-top-seeded Spirit on Wednesday, the fifth-seeded Sarnia Sting on the road on Friday, and finally at home on Sunday against the sixth-seeded Flint Firebirds. All three will be intense battles where each point could matter come late March. If head coach Marc Savard's club wants to get six points and regain their spot at the top, nothing short of 60 minutes each night will be accepted. The days of playoff-style games starting in March are long gone.
2. Time to Make Costanzo the Starter
One way to get the needed points this weekend is trusted goaltending. In October and November, veteran goaltender Mathias Onuska was expected to get the majority of starts with rookie Joey Costanzo backing him up. However, inconsistent play from the veteran combined with strong numbers from the rookie led to the playing time evening out as the club reached the break.
Related: Windsor Spitfires Start 2021-22 OHL Trade Deadline with a Bang
---
Latest News & Highlights
---
In mid-December, with Costanzo's numbers exceeding expectations and Onuska improving but still looking for consistency, Savard said that the two had become a 1A/1B tandem. However, the stats continued to shift this past weekend. Onuska allowed nine goals on 54 shots in 102 minutes against the Storm and Rangers to bring his season totals to a 3.97 goals-against average (GAA) and .874 save percentage (SV%) through 22 games. Meanwhile, Costanzo allowed just two goals on 41 shots in 78 minutes to bring his numbers to a 2.98 GAA and .906 SV% through 15 games. The dynamic continues to change.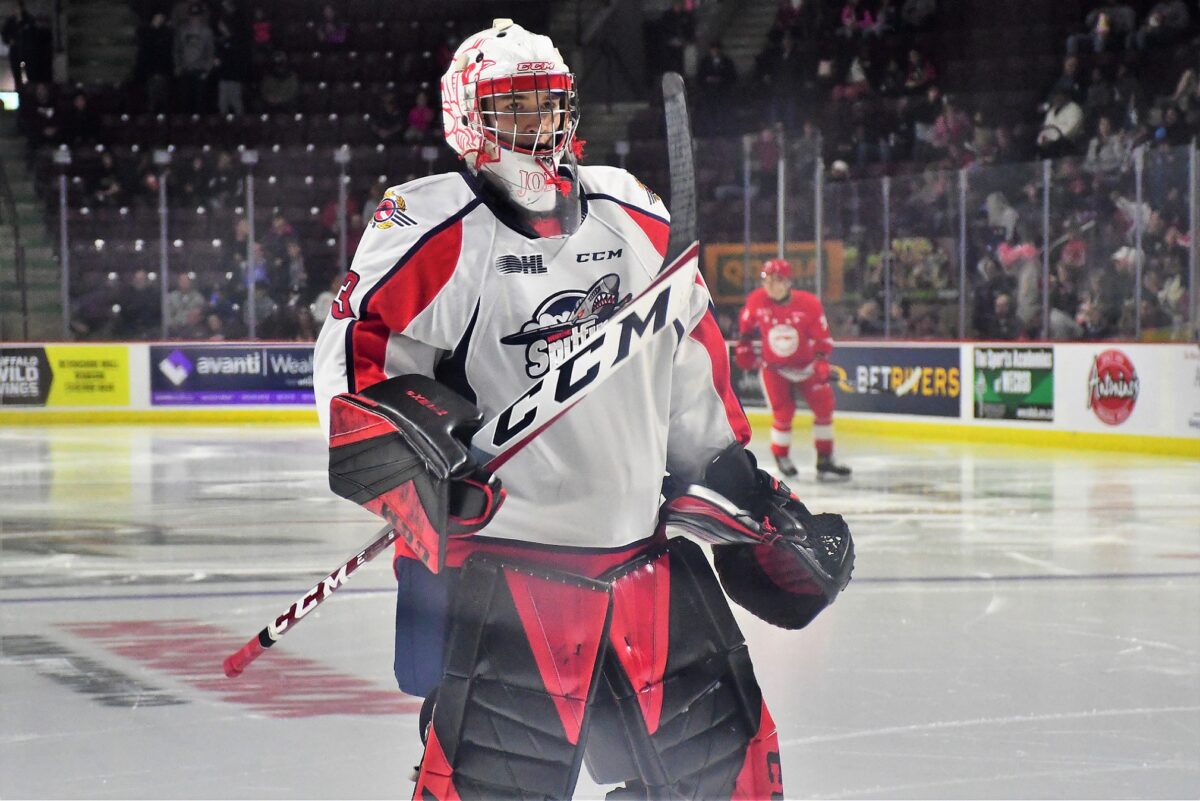 Let's be clear – despite little OHL experience, Onuska did wonders last season after being acquired by general manager Bill Bowler. Without him, it's quite possible that the club doesn't get to the OHL Championship. This season, when he's on his game, it creates a dynamic one-two punch for Savard. However, getting that consistency has been tough and, when the rookie shows more and more as the season develops, it creates an issue. There is no easy answer but, until the veteran can find his 2021-22 magic, it's time to see what Costanzo can do on a regular basis.
1. Spitfires Feed Off Fans' Energy
The COVID-19 pandemic taught us a lot about not taking anything for granted, whether it's friends, events, or life in general. When pandemic restrictions started to lift for the OHL last season (from no fans to full capacity), fans returned to the rinks to get a taste of normalcy. Now, with life back to (somewhat) normal in 2022-23, the Spitfires are building off of every chant and scream that their city can bring.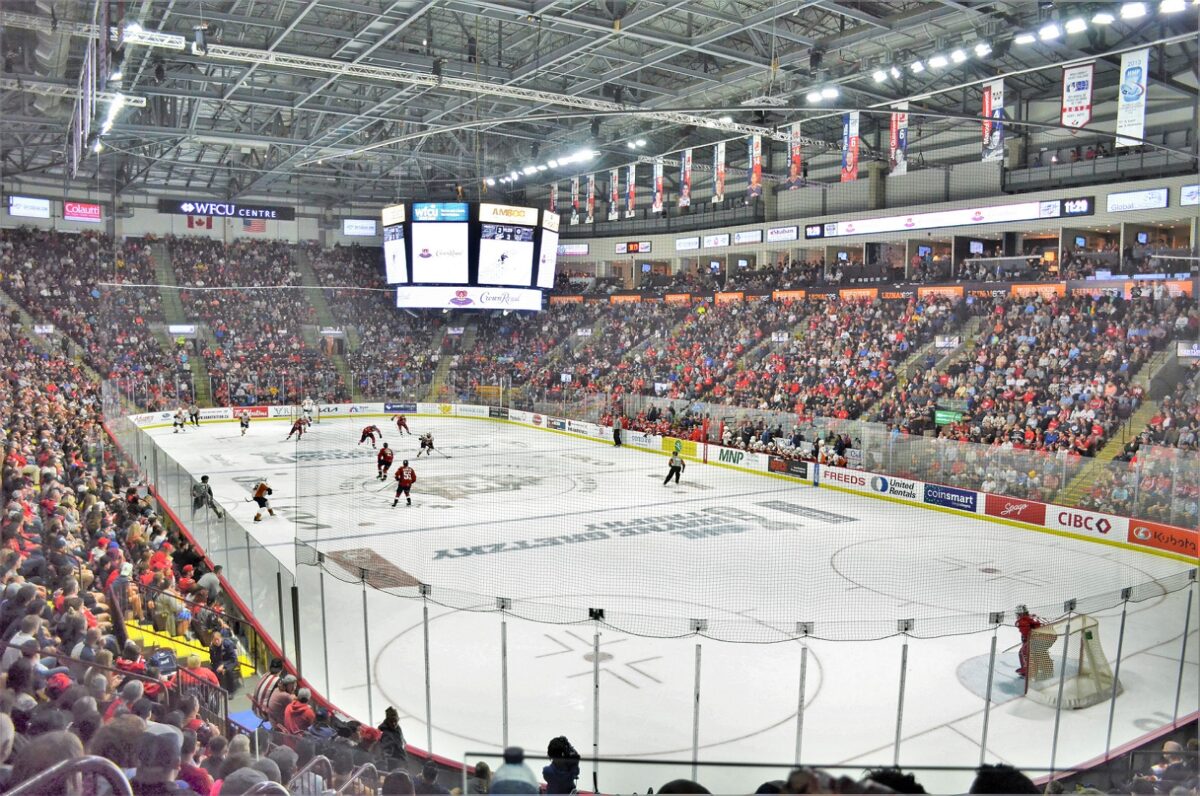 On Saturday night, over 6,200 energetic fans came out for the New Year's Eve game against the Rangers. They were loud, passionate, and made sure the Spitfires heard them. Renwick said the atmosphere reminded the players of last season's run to the OHL Championship.
"It's great," he said with a smile.
"We were talking about it and it reminded a lot of the guys of the playoffs last season. It was a great atmosphere and, on New Year's Eve, it was a great game to be a part of."
The WFCU Centre has a capacity of about 6,250. So far this season, the Spitfires have averaged 4,226 fans, up from 3,032 last season (incl. no fans and various fan limits, both per COVID-19 restrictions). With the club battling for first place in the conference, every game is playoff-style and fans are taking advantage of a golden opportunity. It's been a long time since the Spitfires were a hot ticket but the club is soaking it all in.
Spitfires Help Danish Under-18 Team
While the Spitfires had time off during the holidays, that didn't stop them from helping others in the community. On Tues., Dec. 27, the club gave back and it had an international vibe to it.
The Riverside Minor Hockey Association (RMHA) held its International Christmas Tournament in late December involving both local and international teams. One of those teams, the Frederikshaven White Hawks from northern Denmark, is an Under-18 team. While the players made the journey safely, some of their equipment, including sticks, did not. The team told CTV Windsor it was because of luggage issues at Pearson International Airport in Toronto. They waited for an update but had to board a bus to Windsor before any information arrived. RMHA put a call out for extra sticks but Savard and the Spitfires stepped up with brand-new ones.
"We were practicing (in the community rinks attached to the WFCU Centre); we came down after practice and our trainers J.R. (Grant) and (Kameron) Bagley noticed, through talking, that they didn't have any sticks," Savard said on Saturday.
"We heard they were from (Denmark) and thought it was a great idea with our ownership group to donate some sticks, especially at this time of year. It's such a great time of year, a giving time. The whole Spitfires' organization deserves credit for that and they stepped up."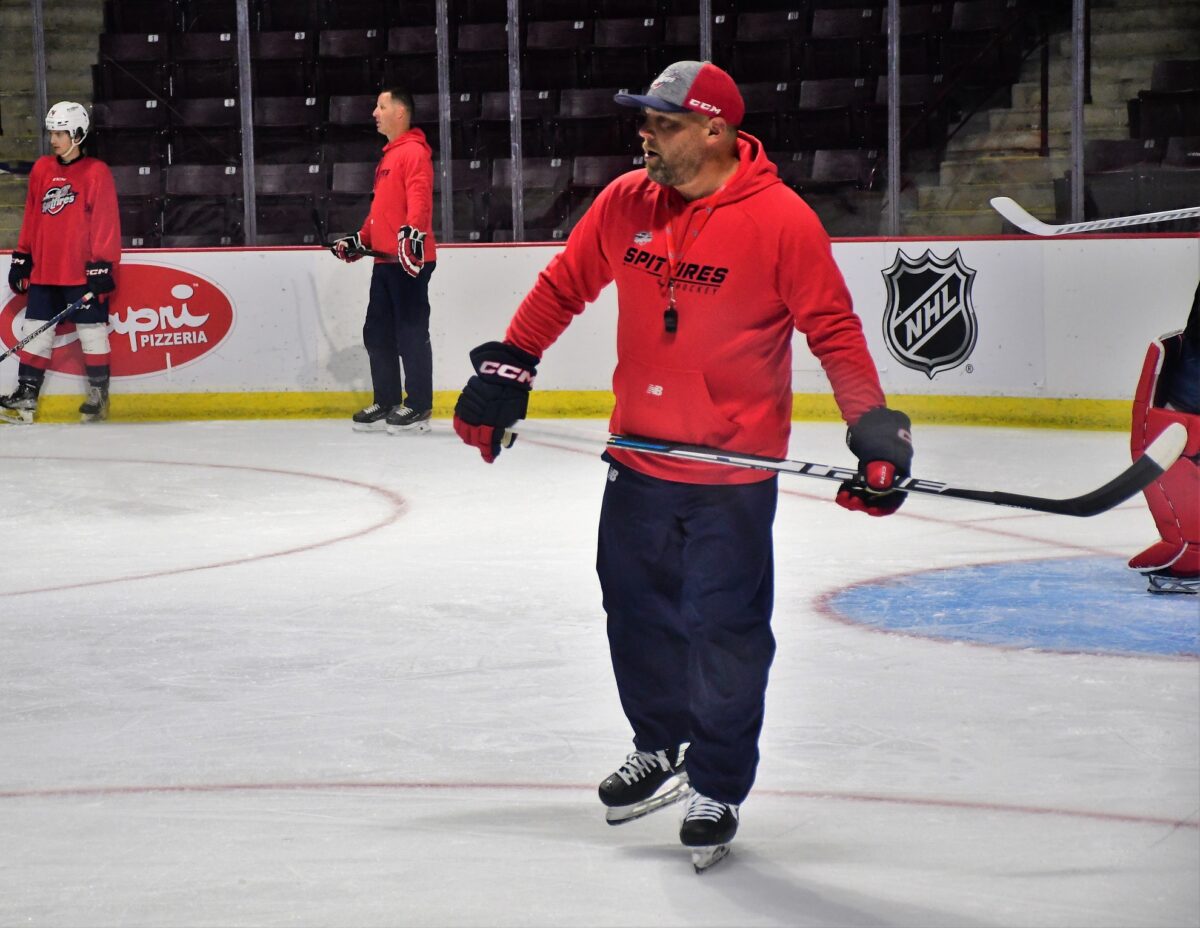 White Hawks player Martinus Schioldan told CTV that it was chaotic but the help from the Spitfires and community "was so sweet. They took very good care of us."
Having any travel-related issues when you're halfway across the world can be tough. Thankfully, the Spitfires and RMHA were able to give these kids the tournament they deserve. The White Hawks went 2-1-1 in the event and returned home to Denmark last Friday.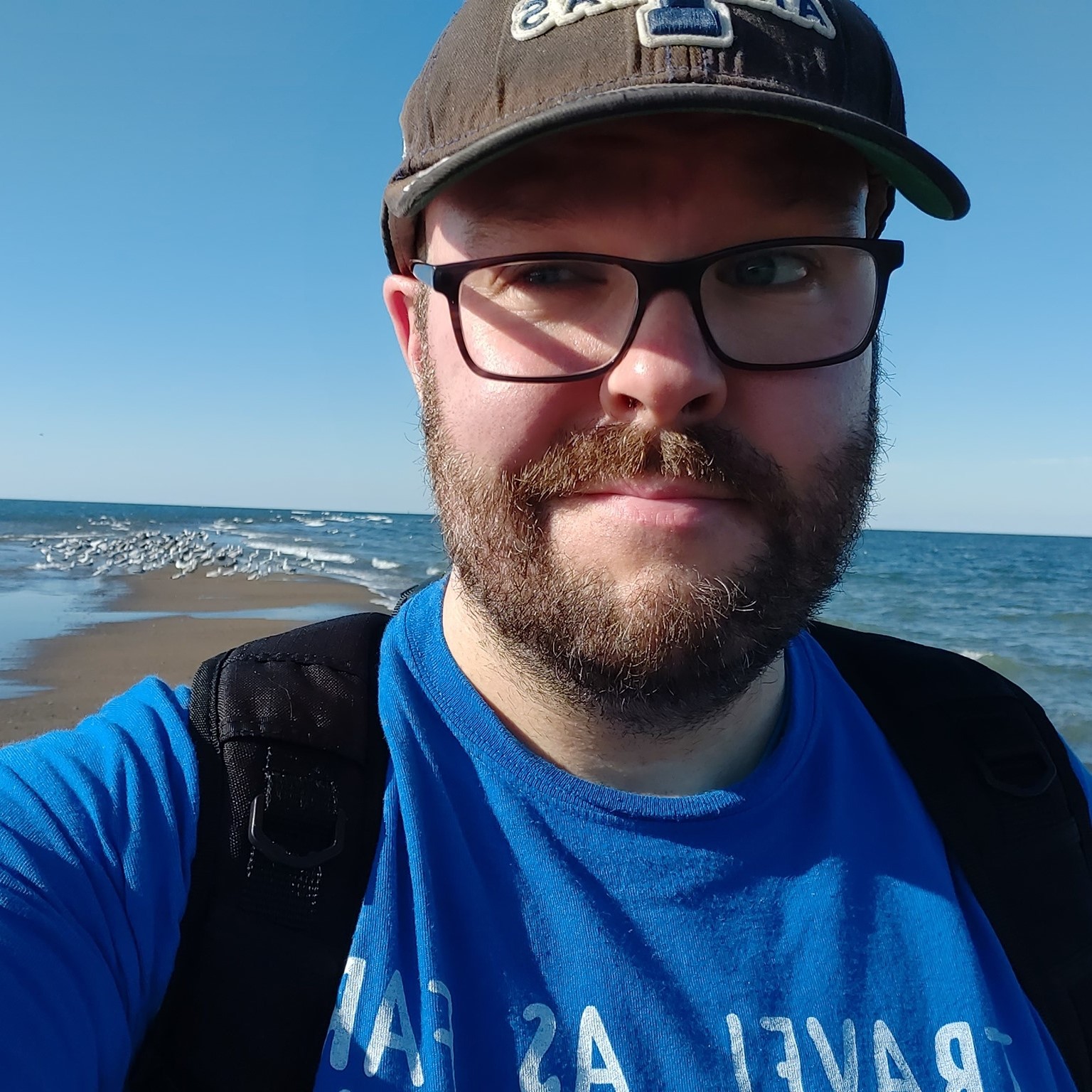 A nearly life-long resident of Windsor, ON, I graduated from St. Clair College (Journalism) and University of Windsor (Communications) and have attended Windsor Spitfires' (and OHL) games for 30-years. My areas include multimedia journalism and photography.