The Columbus Blue Jackets are an interesting team to watch at the NHL trade deadline. That's because we're really not sure how they'll handle things leading up to the deadline.
On one hand, the Blue Jackets are in a solid playoff spot. As such, they are a buyer. On the other hand, they're still a young team who many consider a year or two away from becoming a major contender. Are they willing to make a major move this season despite where they are as a franchise?
We're going to try to answer these questions for you. I have three predictions of what I think could happen with the Blue Jackets on or before March 1.
Before we jump into this, here's something to keep in mind. I have no inside knowledge of the happenings in the Blue Jackets' room. What I am presenting here are three things that could make sense for the Blue Jackets based on need and what has been said in public. I'm just like you, the fan. I'll learn of trades on social media just like everyone else.
Now that we cleared that up, let's get to our predictions.
Status Quo in Goal
Many have written that the Blue Jackets should pursue a backup goalie with more experience. While I agree with this in principle, my first prediction is that the Blue Jackets will stick with the kids, Joonas Korpisalo and Anton Forsberg.
There are two reasons why I believe this. First, the Blue Jackets had their chance already to acquire a backup for free. By free, I mean by waivers. Kings goalie Jeff Zatkoff cleared waivers on Thursday. If the Blue Jackets wanted a serviceable backup, Zatkoff was there for them. Recall that he won a playoff game for the Penguins last year. Unless they have someone else in mind who's better, this is a sign that they are happy with what they have.
Second, coach John Tortorella seems happy with the recent play of Korpisalo. Check out what the coach had to say about Korpisalo after his last start against the Toronto Maple Leafs. When the press conference opens with Tortorella saying "Korpi gave us a chance," that's high praise.
Korpisalo has played well, although his numbers don't show that. If the team was desperate for a backup goalie after losing Curtis McElhinney, I think it would have happened by now. Why wait?
Many will ask, "What if something happens to Sergei Bobrovsky?" Are Korpisalo or Forsberg ready for the work? With his recent play and Tortorella's blessing, I fully expect Korpisalo to stay with the Blue Jackets.
A Deal with the Avalanche?
We all know that Colorado will sell, sell, sell. The two big names of course that everyone is watching are Matt Duchene and Gabriel Landeskog. Some have even suggested that the Blue Jackets are a dark-horse candidate for Duchene.
My second prediction is that the Blue Jackets will in fact make a deal with the Colorado Avalanche, but not for Duchene. I think the price is too high. As great a fit as Duchene would be, I don't get the sense that management wants to give up significant pieces at this point. It would take Ryan Murray, Sonny Milano and a first-round pick to make that deal. That's a high price.
I believe the Blue Jackets will address depth needs at a much cheaper cost. I believe the Blue Jackets have their eye on Matt Nieto. Recall that he was on waivers earlier in the season. The Avalanche claimed him since they had first priority. He's a restricted free agent after this season with a cap hit of $735,000. If the Avalanche don't intend to re-sign him, why not get a draft pick out of it?
If acquired, Nieto would give a boost to the Blue Jackets' bottom six. He's a good skater and can chip in a little offense. According to Corsica Hockey, Nieto has a CF% for the season of 50.89% at 5-on-5. You can also check out Nieto's Hero Chart below. You have to like his impact on shots. We'll see if the Blue Jackets agree.
Nothing Major Happens
At the end of the day, my third prediction is that nothing major happens. I believe the team will make two moves. Besides Nieto, I think the Blue Jackets add a depth defender, preferably a right-handed one to play with Ryan Murray. This would be a wise move as well in the event David Savard's back starts acting up again.
But don't expect a Duchene-type move from the Blue Jackets. They believe in drafting and developing. As long as this management team is in place, it's draft and develop. Acquiring a big piece now doesn't seem to fit their message. Also factor in the uncertainty of the expansion draft, and you see the elements are there for the club to make depth moves, and that's it.
Now it's your turn. Tell me your thoughts. What would you like to see the Blue Jackets do? Leave your comments below.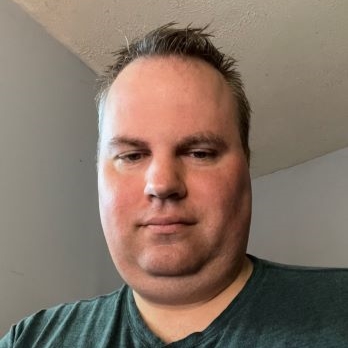 I am a fully credentialed writer who covers the Columbus Blue Jackets, Cleveland Monsters and Erie Otters as well as the Ontario Hockey League and NHL Draft. The 2022-23 season will mark nine seasons with the Hockey Writers. I am also the site's Credentials Manager. Please take note of the updated Twitter handle: @mark_scheig.