Despite once again blowing a two-goal lead, the Edmonton Oilers were able to hang on and walk away with a 4-2 win versus the L.A. Kings on Wednesday night to even the series up at one apiece. We have yet to see the truly dominant Oilers team who ended the regular season on a 14-0-1 stretch, but that is likely a testament to how strong their opponent is.
What is somewhat frustrating is that the Oilers have been the better team for nearly the entirety of this series, but aren't up 2-0 like they probably should be. That said, they really needed to find a way to win this one and were able to do just that. With that said, here are the three main takeaways from Wednesday night's outing.
Draisaitl Making a Statement
Oftentimes, it seems Leon Draisaitl is somewhat slighted when it comes to how good of a player he is, as some have suggested he is a by-product of Connor McDavid. Those who watch this team enough, however, know that is far from the case, and the 27-year-old is quickly proving that early in this series. He was instrumental to this victory, as he picked up two assists while finding the back of the net on the Oilers' second goal of the night. Through two games, he finds himself with three goals and five points.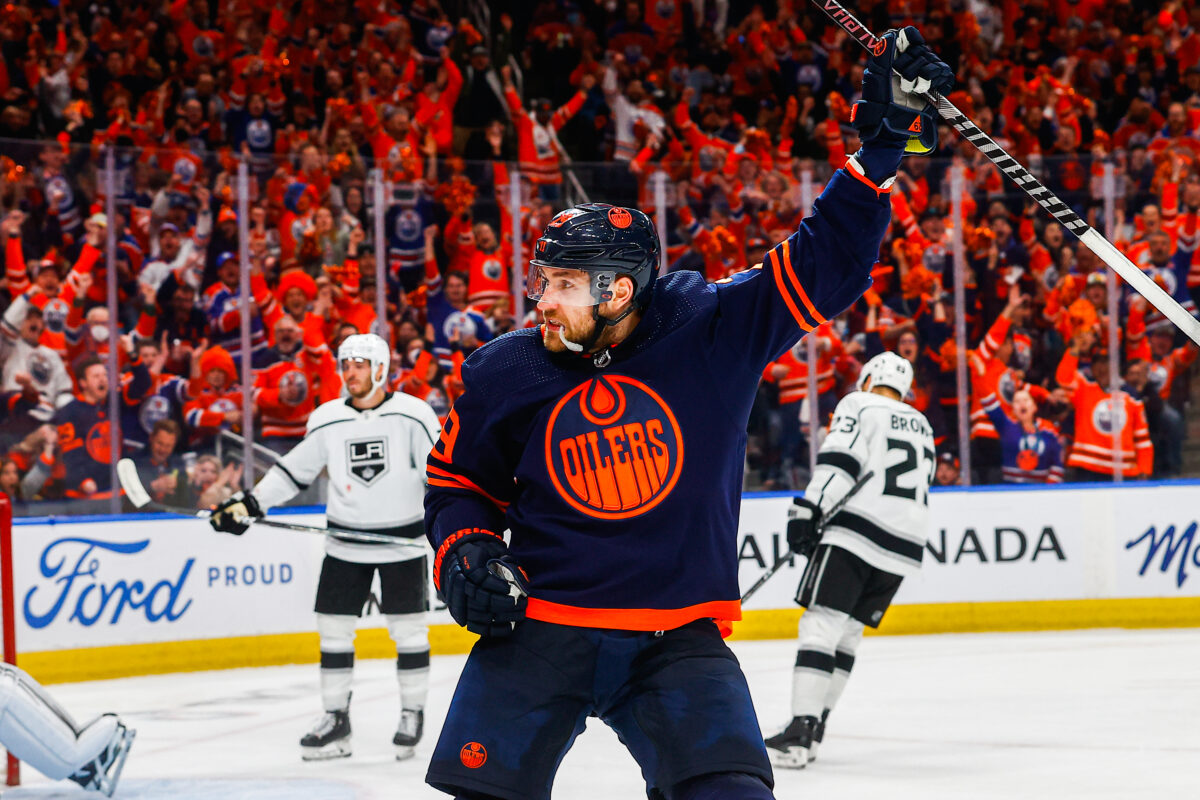 These playoff outings are nothing new for Draisaitl, who now has a ridiculous 21 goals and 64 points in 39 career games. As good as he is each and every regular season, he seems to find a new level when the stakes are at their highest, and on this night he simply willed the Oilers to a victory. Expect more of the same for the remainder of this series.
Discrepancy Once Again in Penalties
After Game 1, many Oilers fans felt that the officiating was very one-sided in favor of the Kings. In that one, they were put on the kill six times to the Kings' three. Those lopsided numbers continued in Game 2, as the Kings were put to the man advantage four times while the Oilers had just one opportunity up a man.
Related: Oilers' Unhappy Reunion with Glenn Anderson 25 Years Later
---
Latest News & Highlights
---
While this is undoubtedly frustrating for Oilers fans, the fact of the matter is the majority of the calls that have gone against the Oilers have been accurate. They need to limit their time in the box moving forward, as this Kings team has the ability to make them pay like they did in Game 1. On this night, the Oilers' penalty kill was able to kill all four opportunities, but they are playing with fire here.
Kane Able to Get on the Board
Evander Kane has yet to look like the dominant force he was just a season ago. Injuries have undoubtedly played a big part in that, as he was never really able to get into much of a rhythm. Despite an assist in Game 1, he had a pretty quiet night, and was once again a non-factor in Game 2 until a late empty net goal sealed the deal.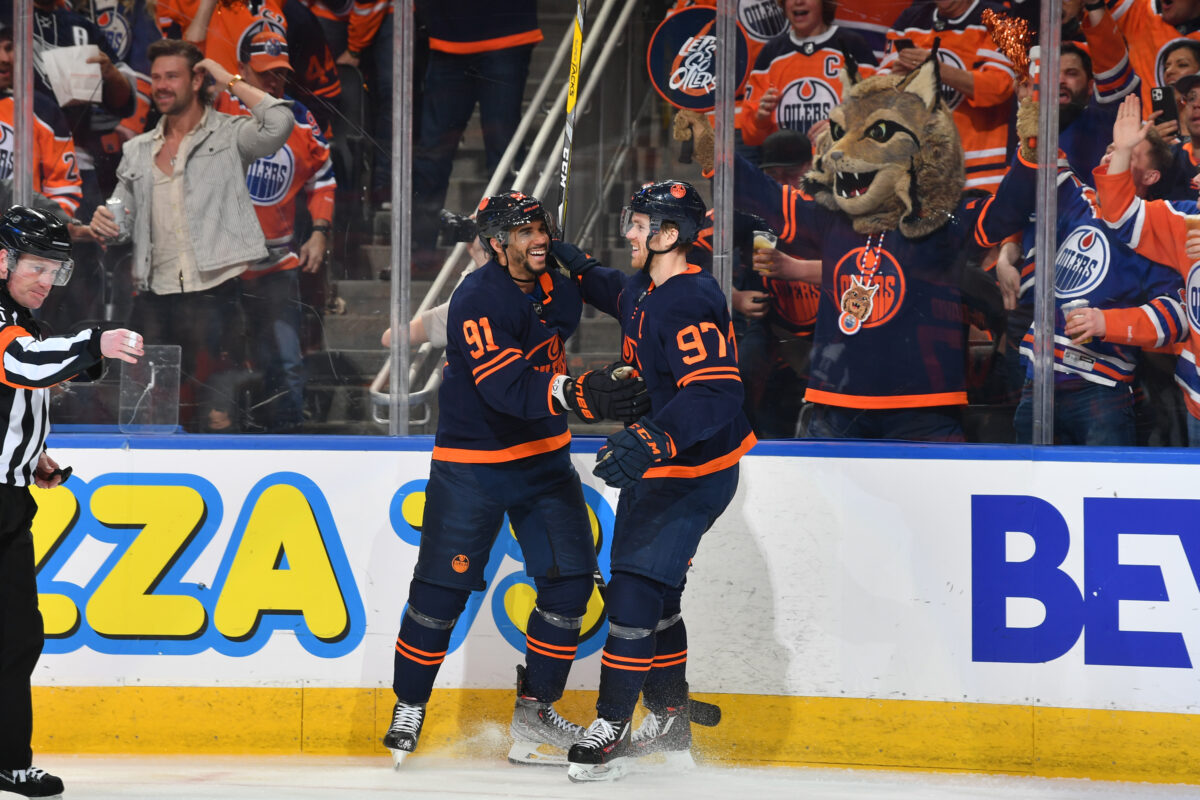 The hope now is that this goal can get him going. This already dangerous Oilers group would only become that much more daunting for opposing teams if he is able to fill the net like he did a year ago. He has at times throughout his career been known to be streaky, so perhaps getting on the board late in this one can help get him back on track.
Looking Ahead for the Oilers
As mentioned, this was a huge win for the Oilers, as going back to L.A. down 2-0 would have been devastating for this group. Instead, they can breathe a small sigh of relief and rest on Thursday before looking to take a series lead on Friday night at Crypto.com Arena. These two will then have one more meeting to finish out the week which will take place on Sunday, before heading back to Edmonton to play Game 5 on Tuesday.